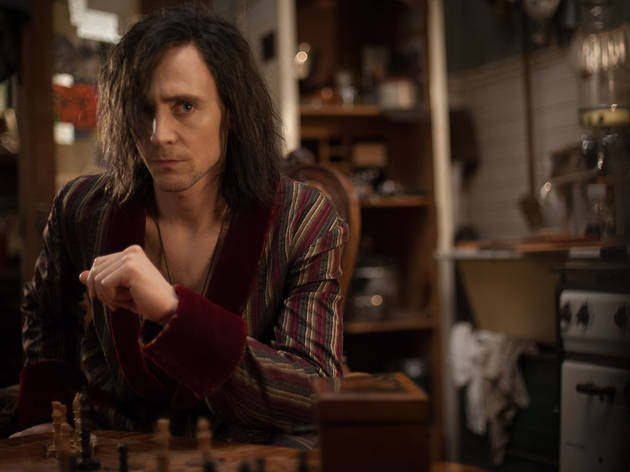 Tom Hiddleston interview: 'I'm just not cool enough...'
The fast-rising star on fame, fan worship and his romantic new vampire movie 'Only Lovers Left Alive'
It's hard to recall a rise to stardom as sudden as that of 32-year-old Brit actor Tom Hiddleston. Three years ago he was a jobbing player with a few indie movies under his belt and a supporting role in '
Thor
' on the horizon. Now, he's practically an institution, with a legion of obsessive fans.
His return to the role of trickster Loki in both '
The Avengers
' and '
Thor 2
' has meant the Eton-schooled, Westminster-born Hiddleston is public property – he's also dashing, rumoured to be single and staying quiet about his relationship status (sorry, Hiddlestoners). And a recent announcement that he's to star in Ben Wheatley's adaptation of JG Ballard's 'High Rise' shows he's equally at home in the arthouse as the multiplex.
I meet Hiddleston following a thunderous performance of '
Coriolanus
' at the Donmar Warehouse. It's an austere play, culminating in the actor being soaked in cold water and hung upside down by his ankles. But half an hour later he's all smiles, having taken time to greet the line of autograph-hunting fans who gather outside the theatre every night.
We're here to discuss his role in director Jim Jarmusch's latest, '
Only Lovers Left Alive
', in which he stars alongside Tilda Swinton as a centuries-old vampire. But this is no '
Twilight
'-style tween romp: these louche bloodsuckers are more interested in Fibonacci numbers and Fender guitars than copping off with werewolves. Hiddleston's sharp, witty and eager to talk – but there's also a sense that this crazy fame has taken him completely by surprise…
Was fame something you bargained for?
'No! I never expected it. Fame is weird and amorphous and unpredictable. All acting is for an audience. It's just that my audience now is… quite large. At the end of shooting "Thor", [director] Kenneth Branagh took Chris Hemsworth and myself aside and said: "In 12 months, boys, prepare yourselves!" We were both just: "Nah!" We couldn't imagine it.'
Have you had any freaky fan moments?
'Some people have been a bit obsessive about attributing responsibility for things that have happened in their lives to me. You want to say: "Bless you for saying those nice things, but I've done nothing." You sort of have to talk them off the ledge a bit. But that's the nature of obsession. I know a lot of other actors who've dealt with it.'
You're living back in London now. Can you get around your local Tesco hassle-free?
'I came back after "The Avengers" and I've been here ever since. It's home. But yes, London can be troublesome. I don't want to sound like a twat, but sometimes you just don't want to have to stop and take a selfie. It's weird when you know people are posting you on Facebook.'
You seem to handle yourself well, though.
'I remember as a young actor being treated contemptuously by people I hoped would be great. And I thought, You've got this amazing life, you've probably got everything you want, why are you behaving like a cock? I knew that if I ever found myself in that position, I'd remember to treat people with equanimity and kindness.'
So you're kind – and you guard your personal life closely. How long can you keep this up?
'Do the work, enjoy the work, take it seriously, don't take yourself seriously and keep your head down! Nobody else needs to know anything more, and – in a way – they really don't want to.'
Does that include your Eton schooling? Are you tired of people making assumptions about you?
'Let's be clear. At the beginning of my career, I had an easier ride through lean times. I'm lucky. And I understand negative perspectives. The thing is, I don't think actors and directors give a shit. It feels like ammunition for someone who's got an axe to grind. They write things about me and I think, I'm not this person, I'm not in the Conservative party, it's just an accident of birth and I'm sorry if you're offended by that.'
So you're not part of an evil public school cabal that's actually running the world?
'No! I'm not a big fan of the class system, to be honest. It feels ugly to me. If you've got something to say and the work is good, it doesn't matter where you come from.'
You signed up to work with writer/director Jim Jarmusch when you took a role in 'Only Lovers Left Alive' – was he the big draw?
'Absolutely. We met in New York on an autumn day, he walked in with his iconic hair and sunglasses and he was so… cool. I don't use that word often, but he defines it. Effortless. He's a rock star and a poet and a vampire, and a bottomless well of knowledge.'
Tilda Swinton as a co-star must have been part of the appeal too.
'She's extraordinary. She has this mantra: life is all about kindness, friendship and dancing. But she's played some fractured, strange people in films that contained a lot of pain. So she was longing to make a film about love. As was I, actually.'
So you're a big romantic?
'Real love is strange and changeable… but also somehow constant. These characters are ancient, their lives are long, they've seen things grow and die. So you're picking up conversations that might have been happening for years, centuries even. I like that.'
You get to play a musician – did you ever have dreams of being a rock star?
'Ha! Being a rock star is a very unlikely fit for me. I'm just not cool enough. But it was fun to step into that life. Jim and I spent hours in guitar shops just noodling around. He'd say: "Man, feel that top E, it's got a real twang to it."'
Is there anything you see other actors doing and think, hell, no?
'I think I would find extreme weight loss a challenge. I eat like a horse every day! Having said that, I remember watching "
Hunger
" and being astonished and inspired by Michael Fassbender's performance.'
Are there any actors you'll be rooting for at next week's Baftas?
'Chiwetel Ejiofor. I did "Othello" with him and Ewan McGregor at the Donmar and it was the sort of performance that comes along every 25 years.'
Speaking of McGregor, rumour has it you could be offered a role in the new 'Star Wars' movies.
'Well, that hasn't happened yet. It'd be very flattering, of course. I did talk to Ewan about it once. When they asked if he wanted to be Obi-Wan Kenobi he said: "Are you joking? Of course!" But his experience didn't live up to the promise. Besides, I imagine they're looking for people who don't have an association elsewhere. The audience need to believe in the character, rather than saying, "Oh look, Loki with a lightsaber!"'
'Only Lovers Left Alive' opens in UK cinemas on Feb 21 2014.
Watch the 'Only Lovers Left Alive' trailer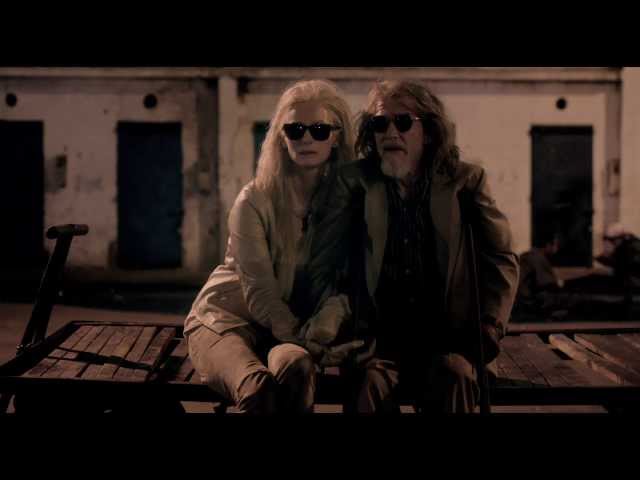 Read our 'Only Lovers Left Alive' review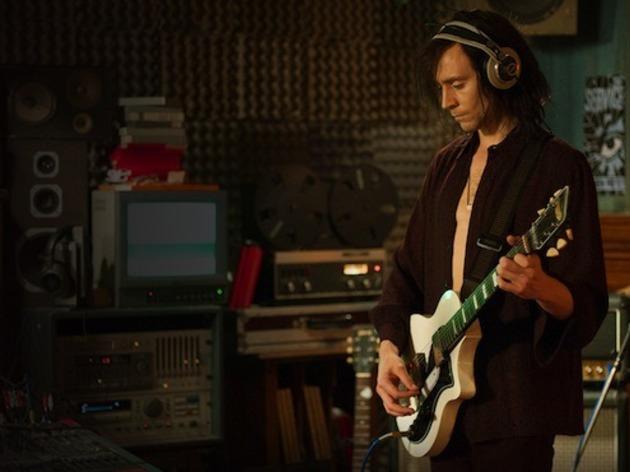 Jarmusch's film looks beautiful and has a groovy nighttime air to it, especially when Adam and Eve drive about the ruins of Detroit at night in Adam's white Jaguar XJS. These scenes could be the hippest travelogue moments ever committed to screen. But 'Only Lovers Left Alive' drags its feet and shows serious signs of anaemia as a story.
See the full 'Only Lovers Left Alive' review
Support Time Out
We see you're using an ad-blocker. Ad revenue is Time Out's main source of income. The content you're reading is made by independent, expert local journalists.
Support Time Out directly today and help us champion the people and places which make the city tick. Cheers!
Donate now