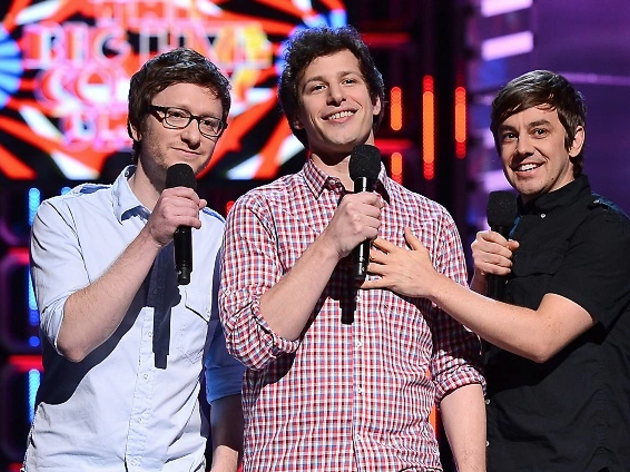 14 funniest songs of all time
There are funny songs, and then are these: the funniest songs of all time.
Too often, pop songs are filled with your grandma's version of LOL – lots of love. But some genuinely funny songs do actually make you LOL, ROFL, LMAO and every other laughing acronym the interwebs offers. We've rounded up the ditties that will make you titter into one gag-worthy list.
1. 'Subway System' – Jimothy Lacoste
London don Jimothy Lacoste has made a name for himself – literally and figuratively – with low-key musings on fashion and life in the Big Smoke. 'Subway System' sees him compliment the London underground for being 'fast, like it's just sniffed cocaine'. Though accurate, we can't see that line being used by TfL any time soon.
2. 'The Ketchup Song' – Las Ketchup
Its chorus is about as coherent as a mate's K-hole ramblings, but back in 2002 we all – ahem – relished this one for its 'Macarena'-style backing and ludicrous lyrics. Supposedly it's about a Spanish guy called Diego trying to sing along to 'Rapper's Delight' but mincing the words. Yeah, idk.
3. 'Dick in a Box' – The Lonely Island
Yes, it's about a dick in a box, and yes, it's a classic. Andy Samberg and Justin Timberlake joined forces for The Lonely Island's debut single, which teaches us that no present is more special than, erm, a package in a package.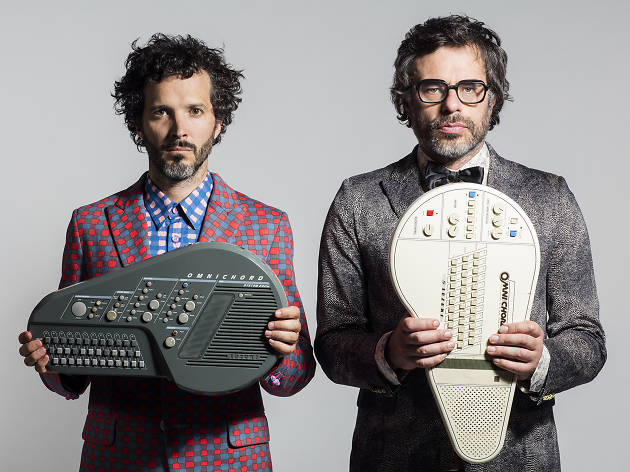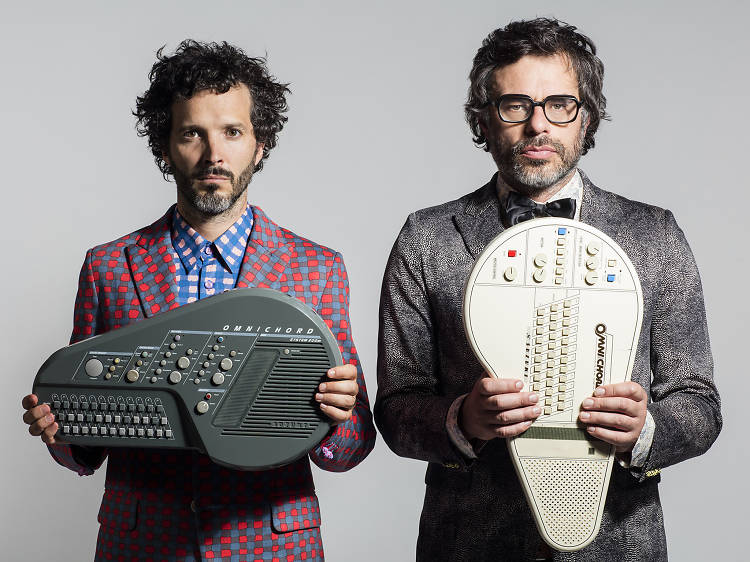 © Matt Grace
4. 'Carol Brown (Choir of Ex Girlfriends)' – Flight of the Conchords
Floating on top of a cloud of pretty guitars, this Flight of the Conchords number has instrumentation worthy of a good gig rather than a good giggle. Sack off the funny-as-funerals 'Mrs Brown's Boys' and listen to the Kiwi boys' tune about a far more appealing Mrs Brown instead.
5. 'Idiot Boyfriend' – Jimmy Fallon
Featuring a twentysomething Jimmy Fallon, with Prince-esque falsetto, dumb lyrics about being a boyfriend and an uncredited Zooey Deschanel, 'Idiot Boyfriend' is properly ridiculous. It's also ridiculously catchy, and became part of Fallon's Grammy-nominated lolz album 'The Bathroom Wall'.
Mixing the instrumental from 'Beverly Hill Cop' with a lewd, crudely animated amphibian shouldn't have worked. But humans are human, frogs are crazy, and this novelty hit led to compilations, ringtones, millions of sales and 1.5 billion views online. Never underestimate the power of an insidiously annoying cartoon…
7. 'Das Kleine Krokodil' – Schnappi
... As in Schnappi, the tiny German crocodile. Bouncing along with a pop backing so sweet it deserves its own sugar tax, his single 'Das Kleine Krokodil' conquered Top Tens around continental Europe back in 2004. More innocent times, right?
8. 'Man's Not Hot' – Big Shaq
This Croydon lad's novelty grime tune went platinum at the start of last year, garnering a mad 325m YouTube views. The tune goes off with its Giggs's instrumental – and, for those who know, the ting goes 'skrrrahh, pap, pap, ka-ka-ka, Skidiki-pap-pap, and a pu-pu-pudrrrr-boom'.
9. 'Fire in the Booth' – Roll Safe
Roll Safe - Fire in The Booth
Before Big Shaq came the lisping made-up grime failure played by Kayode Ewumi. His iconic 'Fire in the Booth' freestyle led to viral fame, a BBC3 spin-off and that meme where he looks really wise.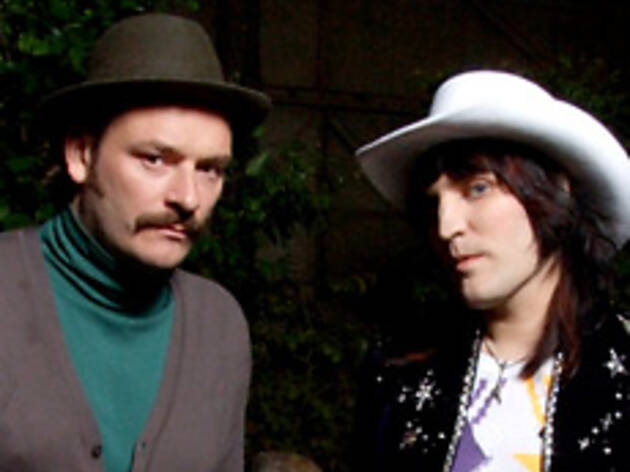 10. 'I Did a Shit on Your Mum' – The Mighty Boosh
No prizes for guessing this minute-long song's narrative – it's all about defecating on your mother (and your father, too, for good measure). Part of rubbish punk band Terminal Margaret's repertoire in the 'Boosh' episode 'Journey to the Centre of the Punk', it ends with the head-spinningly meta line: 'I did a shit on your shit.' Nice.
Show more