Alt-J – 'This Is All Yours' album review
A man down and a tad more mediocre, the indie stars return for album two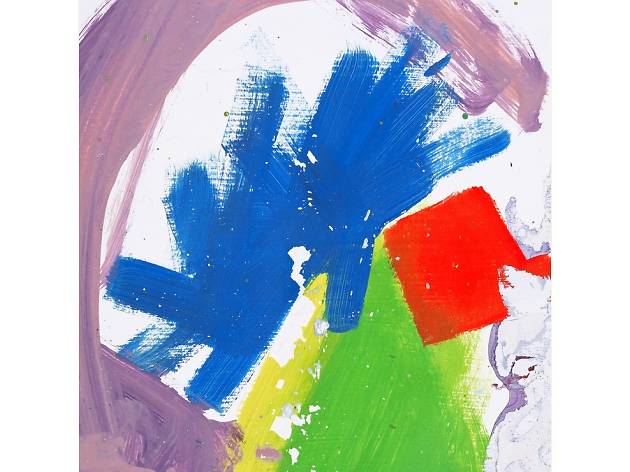 Things got a bit culty when Alt-J burst onto the scene in 2012 with their debut album 'An Awesome Wave'. Illuminati triangles were thrown up at gigs (press Alt + J on a Mac keyboard if you want to know why) as the crowd swayed hypnotically to the band's self-dubbed 'folk-step'. Sinister lyrics spoke of trapping girls under breezeblocks and eating people whole. But neither these creepy undertones nor Joe Newman's divisive (read: nauseating) voice put people off: Alt-J quickly won legions of fans and bagged a Mercury Prize for their variety, catchy hooks and fresh take on alt pop.
Their second album sounds much like their first – minus the catchy hooks and freshness. It's still diverse. Amongst the Foals-y guitars, layered chanting vocals and electronic reverb that we were expecting from the now-trio (bassist/guitarist Gwil Sainsbury quit in January) sits 'Left Hand Free', harking back to Americana like a (weak) Black Keys track, and 'Garden of Eden', a short panpipe piece that wouldn't sound out of place at a school concert.
Despite those shake-ups, most of the other tracks – especially 'Arrival in Nara' and 'Choice Kingdom' – lull you into a deep, dreamless sleep with their drawn-out blurry vocals and slow, meandering guitar. Redemptive moments lie in the comparatively pacier tracks: there's a reason that 'Every Other Freckle' and 'Hunger of the Pine' were released ahead of the album. A Miley Cyrus sample on the latter is inexplicable and unexpectedly welcome, whilst the former, rife with techy sexual metaphors ('I wanna be every button you press'), sounds like the first album condensed into three minutes and 37 seconds. But after such promising beginnings, Alt-J are going to have to do a bit more than this if they want to keep their disciples faithful.
What do you think of 'This Is All Yours'? Let us know in the comments box below or tweet us at @TimeOutMusic.


Buy this album on Amazon | Buy this album on iTunes

More to explore
Snap up exclusive discounts in London
Time Out's handpicked deals — hurry, they won't be around for long...