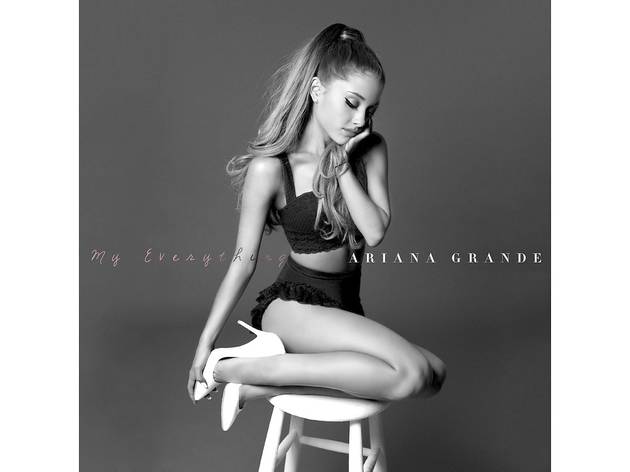 Ariana Grande – 'My Everything' album review
With a confident second album, the 21-year-old singer stakes her claim as this year's breakout pop star
If you're still unsure who Ariana Grande is, it's time to get up to speed. This overachieving 21-year-old from Florida has already acted on Broadway, starred in a US tween sitcom and released an acclaimed album of throwback R&B: 'Yours Truly', which cracked the Top Ten last year. Now she's all over your radio with 'Problem' – the one with the sax loops, melismas and
Iggy 'Iggz' Azalea
– and she looks poised to become this year's breakout pop star.
'My Everything', her superior second album, will surely seal the deal. With Britney/Backstreet Boys producer Max Martin credited on nearly half its tracks, it packs a heftier pop punch than Grande's debut, but it's anything but bubblegum. 'Hands on Me' is a frisky digital dancehall jam; 'One More Time' serves club pop with a side of melancholy; 'Love Me Harder' sounds like a gorgeous cross between Robyn and Mariah Carey, and chintzy dance banger 'Break Free' will be booming out of gay bars on Old Compton Street until at least June 2015. Grande has a sense of humour, too: 'Break Your Heart Right Back' is a song about a boyfriend who two-times with another guy, decorated with an oh-so-knowing sample from Diana Ross's 'I'm Coming Out'.
There's an over-reliance on trendy guest stars like A$AP Ferg and The Weeknd, plus a couple of crushingly dull ballads towards the end – but who doesn't put a foot wrong when they're 21? For most of its running time, 'My Everything' is an entertaining and ingratiating mainstream pop album from an artist who can really sing.
What do you think of 'My Everything'? Let us know in the comments box below or tweet us at @TimeOutMusic.


Buy this album on Amazon | Buy this album on iTunes