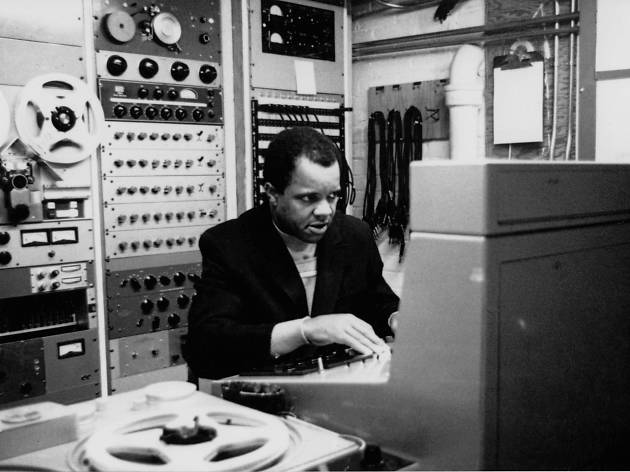 Berry Gordy: the man who made Motown
As the Motown musical opens in London, the legendary label's 86-year-old founder Berry Gordy tells us how it all began
The history of modern music would look very different without a former car factory worker named Berry Gordy. In the US in the '50s, racial segregation prevented many black artists getting a record deal, never mind making it big. But Gordy dreamed of turning local talent into megastars and in 1959, with an $800 loan, he started Motown Records.
Motown would go on to launch a ton of truly legendary acts, with a catalogue of hits that can still rock a crowd today – hence the creation of a Broadway show adapted from Gordy's autobiography. Now 'Motown the Musical' has made its way to London, a city that's close to Gordy's heart.
You brought Motown artists to London for the first time in 1965. What do you remember about that trip?
'When we arrived at Heathrow Airport and got off the plane, we had fan clubs meet us with signs that said "Welcome to the UK", "Welcome the sound of Motown". We were shocked that you all related to our music so much, even better than Americans. Remember, we were just a little house with a studio in the basement called "Hitsville USA". And so to be welcomed all of a sudden by these crowds of wonderful fans – we were amazed and thrilled. It's something we'll never forget.'
Berry Gordy and Diana Ross at the Finsbury Park Astoria, for the opening show of the Tamla-Motown UK package tour on 20th March 1965. Courtesy Douglas Jeffrey/Victoria & Albert Museum.

'When I started, it wasn't likely that a black artist would be played on white radio'
'Motown the Musical' is based on your autobiography. Why did you want to do it?
'Because there were so many misconceptions about what happened at Motown. I wanted to set the record straight and have fun while doing it.'
What kind of misconceptions?
'When I started, it wasn't likely that a black artist would be played on white radio in America. Sometimes we would put out albums with no black faces on them so people would not be judged by the album cover. In doing that, there were always misconceptions – such as that I was trying to be "white".'
What were you trying to do?
'I was hiring white people to sell my music, and a lot of black people felt I should have given black people those jobs. I always felt you should hire the best person for the job. I was never caught up in the politics. Most of my success was just down to common sense.'
The Temptations, The Miracles, Stevie Wonder, Martha And The Vandellas and The Supremes at EMI Records.

'Michael Jackson needed a lot of work'
Motown signed hundreds of artists, but who were your top three?
'It's very hard to pick. There's Michael Jackson of course, because he was so brilliant and he did so many things. But then there's Stevie Wonder, Marvin Gaye, Diana Ross – that's four right there. Diana Ross I fell in love with, and we're still great friends. But Smokey Robinson is the soul of Motown. He's one of the most important artists I ever worked with. He was the first artist, the first producer and my first protégé.'
You worked with Michael Jackson when he was just a kid. What was that like?
'He needed a lot of work. He was probably the most talented of any artist that came to me, but everybody needs work. When I met him, he thought he was great. He auditioned for me with a song called "Who's Lovin' You" by Smokey Robinson, and he sang it like he'd been living for 30 years. But it wasn't right for him. I said: "You should be doing something that a kid could do."'
Diana Ross, Berry Gordy and Barney Ales.

The Motown process of artist development was modelled on manufacturing cars. How did people react to that?
'They laughed at me and said I was crazy, because they thought I was going to treat artists like mechanical things. No, no, no. Each person has a different personality. Each person has a different art. Each person wants to be something different in life. So I altered my assembly-line approach to fit the personality.'
Is there anything you would have done differently?
'No, not at all, because each of them made it through that system. When they walked through the door as an unknown and then went through the Motown process, they'd come out as nothing less than a star.'
These pictures also appear in a new book on the label by Adam White with Barney Ales, 'Motown: The Sound of Young America', published by Thames & Hudson on Monday March 14.
Visit Motown's London landmarks
Did you know that Motown stars Diana Ross and Stevie Wonder performed at the London Hippodrome in the '60s and '70s? Motown book curator Adam White traces Motown history through some of London's most iconic venues.