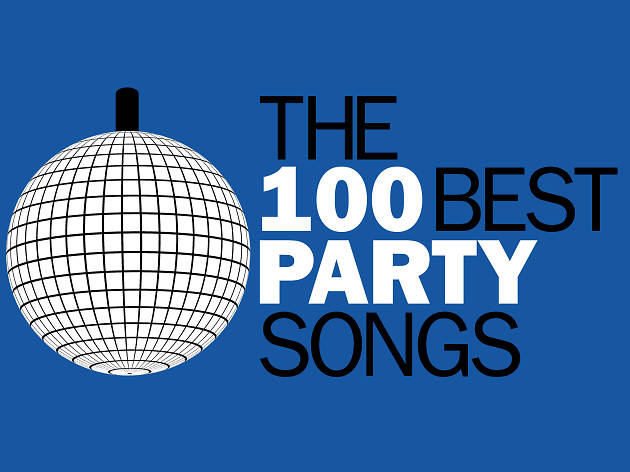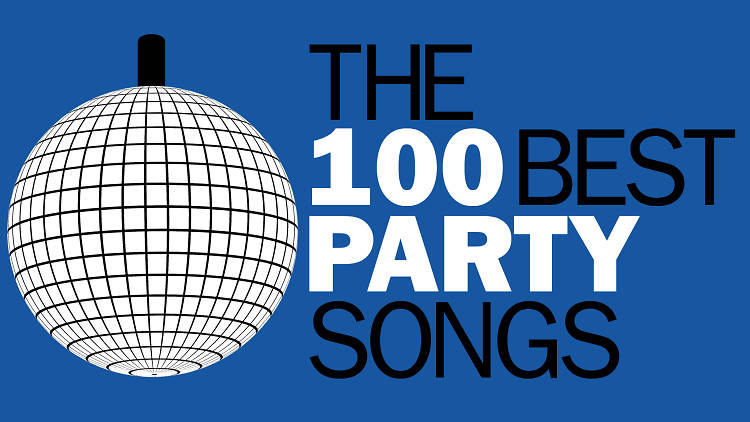 The 100 best party songs
Party hard with our selection of guaranteed floorfillers
Thanks to Spotify and other streaming services, everyone's a DJ these days. But this doesn't mean it's acceptable to cobble together dodgy party playlists filled with soggy bops and half-arsed nearly-bangers. To help you make sure your party goes off like a frog in a sock, we've put together this list of surefire floor-fillers featuring a generous smattering of '90s songs, house songs and R&B songs. Just remember to think of your party playlist like a spag bol: a little bit of cheese is a fine addition, but too much can be overpowering.
The best party songs: 100-81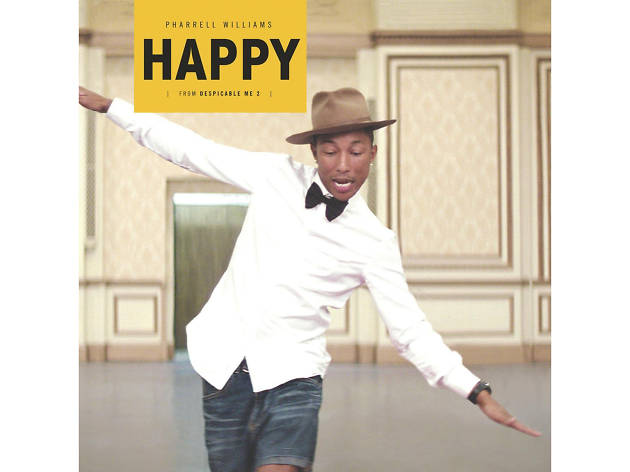 100. 'Happy' – Pharrell Williams
Know what's so great about this song? The fact that it's dedicated to simply being happy. If you just got the job, kissed the girl, won a holiday – whatever, then that's awesome. But on this global chartbuster from 2013 Pharrell is celebrating joy for the sake of joy, so go ahead: shake what you got, turn that frown upside down and relish every delicious move you make on the dance floor. Sophie Harris
99. 'Crazy' – Gnarls Barkley
98. 'The Lovecats' – The Cure
It starts with someone hitting milk bottles with a spoon and some cats yowling, before the simple yet devastating bass kicks in and this jaunty anthem kicks off. We all gather together when it comes on, excitedly giving each other the eye while Robert Smith sings some feline-based stuff, before we all get to join in at the top of lungs with the 'BABADA BAB BADAB BAAAAAAA…' bit, whilst dancing how we imagine a cat would. Josh Jones
97. 'Jungle Boogie' – Kool & The Gang
There's a lot going on in The Gang's 1973 hit, all of it good and all of it obscenely funky: the wandering, climbing bassline with a life of its own, the jumpy trumpets punctuating the journey, the joyous, manic scream that lets you know the song has kicked in properly... Oh, and those inimitable vocals? Provided by the group's roadie, Day Boyce, who thought he could deliver some extra-special goods. He did. The track only lasts for just over three minutes, but that really is all you, and your party, need here.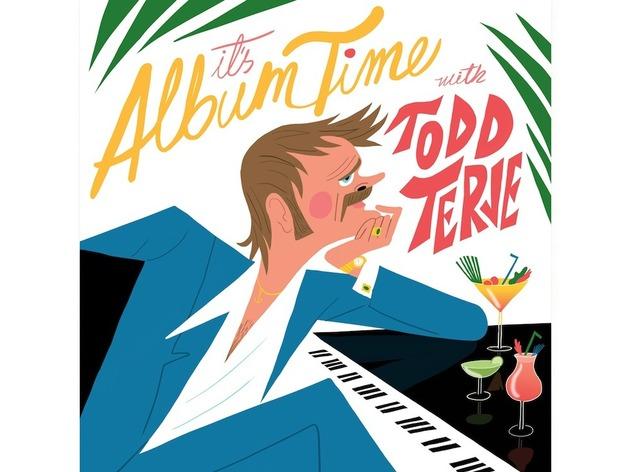 96. 'Inspector Norse' – Todd Terje
Norse disco-house producer Todd Terje's hit track ruled the airwaves at countless clubs and festivals in 2014, and justifiably so. It's a joyful, colourful slab of cosmic disco, showing that upbeat doesn't have to mean cheesy. Sure, its joyfully wobbly grooves are fuelled by sheer silliness, but let's be honest: so are all the best parties. Tristan Parker
95. 'Get Busy' – Sean Paul
Just about every Sean Paul hit follows the same formula: a spare, repetitive riddim collides with that inimitable monotone, which always seems far too chill to concern itself with reaching for any tricky notes. But like Mondrian, this Kingston hit maker achieves something alchemical with his brand of pop-reggae minimalism, so much so that obeying his dancefloor exhortations seems downright compulsory. Shake that thing, you say? Sir, yes, sir. Hank Shteamer

94. 'Sweet Child o' Mine' – Guns N' Roses
Serial apostrophe abusers Gn'R had their first proper mega-hit with this heartbreaker. Kicking off with Slash's most famous riff, which was apparently written as a joke (LOL, good one Slash!), it flows into five minutes of pop rock anthemicism, lightning-fast guitar solos and Axl's endless wailing. Only play this if you are 100 percent down with air guitar. Eddy Frankel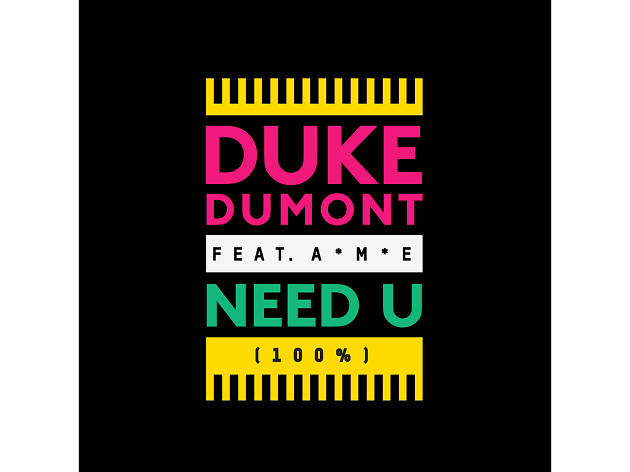 93. 'Need U (100%)' – Duke Dumont featuring AME
At the forefront of the global resurgence of deep house is this endlessly catchy jack-fest from the funkiest Duke alive – London producer Duke Dumont. Combining oceanic synths and a defiant vocal from AME, it follows in the tradition of great house crossovers like Inner City's 'Good Life' without ever sounding old hat. Oliver Keens
92. 'Rehab' – Amy Winehouse
This 2006 single found the late, great British soul singer Amy Winehouse at the peak of her talents, even as she sang about the depths of her despair. For her 'Back to Black' album, producer Mark Ronson teamed Winehouse with Brooklyn funk musicians The Dap-Kings, resulting in songs that are as groovy as they are dark. 'Rehab' became Winehouse's signature single, finding the tiny vocalist defiant to the end. Sophie Harris

Led by a dumpy, balding guy screaming about surrealist cinema, on paper this isn't the most promising floorfiller. But 'Debaser' has been making shy and retiring alternative types lose their shit for more than two decades now, so Pixies must have done something right. One thick bassline, two guitars grinding up against each other and a double drum fill, and you're plunged into the band's sexy, scary, psycho world, slicing up eyeballs and shrieking like a demon. Bonkers. James Manning

90. 'September' – Earth, Wind & Fire
TS Eliot wrote that April is the cruellest month. Earth, Wind & Fire proved that September is the funkiest. What exactly happened on that magical twenty-first night of September is still a mystery, and the rest of the lyrics (that 'baa-dee-ya!' vocal hook for one) don't really clear things up. But, as bandleader Maurice White asked his frustrated co-writer Allee Willis: 'Who the fuck cares?' It hasn't stopped 'September' from soundtracking literally millions of weddings. James Manning
89. 'Killing in the Name' – Rage Against The Machine
'Some of those that work forces, are the same that burn crosses.' Whoa – is it really the case that a protest song about clandestine racism is one of the 100 best ever party songs? Actually, yes it is, because nothing else quite sums up the pure passion of rebellion as well as this monster from LA rap-metallers Rage. Incredibly, it even hit the Christmas Number One spot in 2007, after a social media campaign helped it overtake the effort of that year's 'X Factor' elf. Jonny Ensall

88. 'Heart of Glass' – Blondie
'"Heart of Glass" was one of the first songs Blondie wrote,' Debbie Harry has been quoted as saying, 'but it was years before we recorded it properly. We'd tried it as a ballad, as reggae, but it never quite worked.' As a machine-tooled disco ode to lost love, featuring crystalline synths, a throbbing rhythm section and, floating above it all, Harry's icy-cool teen-dream vocals, the 1978 cut more than worked – it slayed. And it still does. Bruce Tantum

87. 'Got to Give It Up' – Marvin Gaye
A boisterous disco crowd, gyrating on the dancefloor of your imagination, can be heard high in the mix. Take their whoops as your cue: Marvin Gaye supplies the cool falsetto and someone can be heard rocking the cowbell, but the prime directive here is to dance. When Paul Thomas Anderson needed a backdrop for Dirk Diggler's glory days in 'Boogie Nights', this is what he chose. Ditto when Pharrell and Robin Thicke were looking for a vibe to 'inspire' 'Blurred Lines'. Joshua Rothkopf

86. 'Feel the Love' – Rudimental featuring John Newman
As party songs go, you get a lot of bang for your buck with this heavyweight 2012 hit from London crew Rudimental. There's hints of Otis Redding-style soul in that vocal, plus a huge all-consuming rave build and a massive drop into D&B beats. We advise laying down a tarpaulin before you drop this one at your next house party. Oliver Keens
85. 'In Da Club' – 50 Cent
Eventually, every teenager reaches the age of feeling too cool to sing 'Happy Birthday' on his or her big day. In 2003, 50 Cent filled the natal-celebration void with 'In da Club'. The now-iconic opening verse, 'Go shorty/It's your birthday/We gonna party like it's your birthday,' makes 'In Da Club' an obvious choice for any party that serves shots instead of orange soda. Derek Schwartz
84. 'Wake Me Up Before You Go Go' – Wham!
This song starts with the line 'you put the boom boom into my heart'. Think about that. That's the opening line. It sounds like a Lee 'Scratch' Perry chat up line, but it's not - it's George Michael announcing the beginning of the theme tune to 80s hedonism, which swiftly continues with 'Jitterbug into my brain goes a' bang bang bang 'til my feet do the same.' What the hell was happening during that decade? A lot of fucks were not being given, that's what – people just wanted to have fun. This song does, indeed make the sun shine brighter than Doris Day, and in today's world acts as a siren heralding the arrival of everyone on the dance floor. Josh Jones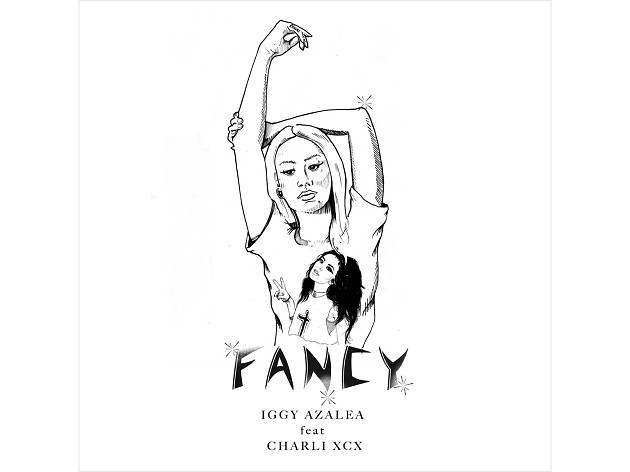 83. 'Fancy' – Iggy Azalea featuring Charli XCX
'First thing's first, I'm the realest,' says Iggy Azalea, the 24-year-old from Mullumbimby (in Australia, duh) who delivers her raunchy raps in a thick Southern drawl. We won't pretend this is the first time a rapper has built an empire upon a fabricated persona (hi, Rick Ross), and for every one critic of Iggy Azalea, there are scores of emphatic fans ready to drop it low and pick it up every time her mega hit 'Fancy' comes pumping through the speakers. Kristen Zwicker
'Fancy' also made our list of the best songs of 2014.
82. 'Bulletproof' – La Roux
London duo La Roux topped the charts in 2009 with this synth-pop missile that's sleeker than a skintight satin catsuit. It's the perfect song to drop into a party playlist because it's not too over-played, but at the same time, everyone remembers what a bop it is when it comes on. And actually, it's right about time for a La Roux revival, no? Nick Levine
This grungey, raucous, brat of a song doesn't sound like Blur and never will, but that's a big part of its enduring appeal. That's no diss to Damon and co in any way, more just that it adds to its freaky uniqueness. But don't read too much into it, just listen to the growling guitars and Damon 'woo-hooing' like an overexcited teenager. It makes you want to thrash your way around a small, dingy room (a la Britpop's finest in the accompanying video), which makes it a winner in our book.
The best party songs: 80-61
80. 'Dancing in the Dark' – Bruce Springsteen
The only thing better than watching the video to this 1984 anthem – yes, starring a very dewy Courteney Cox – is dancing to the song yourself, as you belt out the lyrics with all the passion you can muster: 'I ain't nothin' but tired / Man, I'm just tired and bored with myself!'. 'Dancing in the Dark' is also one of the Boss's sexiest moments. 'Hey there baby,' he sighs. 'I could use just a little help.' Extra party points to anyone who knows what that book is that Springsteen's sittin' around tryin' to write. Sophie Harris

79. 'Call Me Maybe' – Carly Rae Jepsen
For anyone who's ever relished the delicious longing of a summertime crush (that's all of you, then), Canadian popstrel Carly Rae Jepsen crowned summer 2012 with this perfect pop anthem. The song inspired parody covers from Justin Bieber (who 'discovered' the track), Katy Perry and the US Olympic Swim Team, among about a billion others. Our favourite version, though, is Jepsen singing with Jimmy Fallon and The Roots, playing 'Call Me Maybe' on kids' instruments. Sophie Harris

78. 'Smells Like Teen Spirit' – Nirvana
Is it Nirvana's best song? Hell no. Is it in their ten best songs? Nah. Does it matter? Not a bit, firstly because of the immense symbollic value it acquired over the years, but secondly because it is a great tune. And yeah, it's way more party-friendly than most Nirvana material. As everyone pointed out after his death, Kurt would no doubt have hated how big it eventaully became, but this is one of the foremost examples of a song belonging to the fans rather than the artists who penned it. And the fact that the intro dares you, hard, to crank up the volume before the fuzzy onslaught begins doesn't exactly hurt, either.
77. 'Love Shack' – The B-52s
After a decade that saw the beehive-topped party band enshrined in the college-rock pantheon – and dealt the group a crippling blow with the death of beloved guitarist Ricky Wilson – the B-52s roared back to their career peak with this ode to a 'little place where we can get together'. Tin roof, rusted what does it mean? Don't bother: this Chrysler's as big as a whale and it's about to set sail. Joshua Rothkopf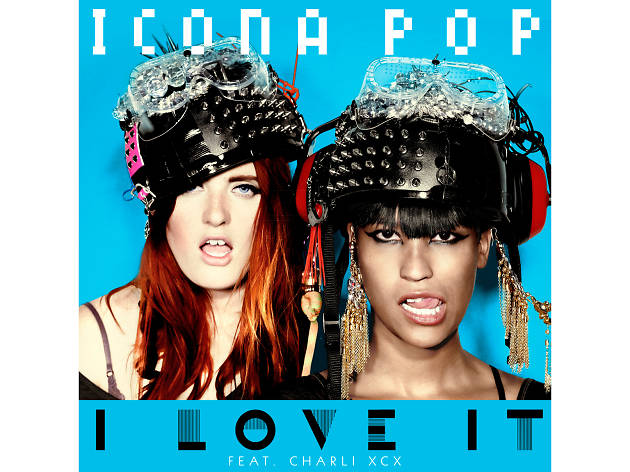 76. 'I Love It' – Icona Pop featuring Charli XCX
You don't have to be a '90s bitch to adore Icona Pop's empowering dancefloor filler. The Swedish duo's synth-tastic track is the embodiment of joyful abandonment. Make like Lena Dunham in 'Girls' (see-through vest optional). Turn it up, shout, sing, scream, jump, flail. Let go like you don't care and you'll love it. Ellie Walker-Arnott
75. 'Got Your Money' – Ol' Dirty Bastard featuring Kelis
ODB's spluttery, half-shouted delivery and questionable lyrics in this late-'90s track don't exactly scream 'PARTY' on first listen. But layered over a rock-solid funk beat, a deadly simple bass hook and – crucially – Kelis's hypnotically catchy chorus, the song transforms into a slow-burning hip hop banger. After a couple of verses it becomes almost impossible for any listener not to indulge in at least a little shaking of one's booty. Tristan Parker
74. 'Automatic' – The Pointer Sisters
Classic songs imploring you to 'do the robot' are everywhere – from 'Mr Roboto' to 'Robot Rock'. But this '80s funk bomb gives mechanical moves a soulful surge, thanks to the six massive lungs that belong to the sisters Pointer. From the long, pulsing drum intro to fun, goofy lyrics about getting 'locked in the circuitry', it's the party counterpoint to Radiohead's 'Paranoid Android'. Oliver Keens
73. 'I Bet You Look Good on the Dancefloor' – Arctic Monkeys
With the passion, aggression, ennui and insouciance that can only come with being implausibly young, the Arctic Monkeys stomped into public consciousness with this short, snappy teen disco anthem – shot through with thrashing guitars and a northern twang. I wouldn't put too much money on that bet though, Alex Turner: you ain't seen my moves. But it's nice of you to say. Eddy Frankel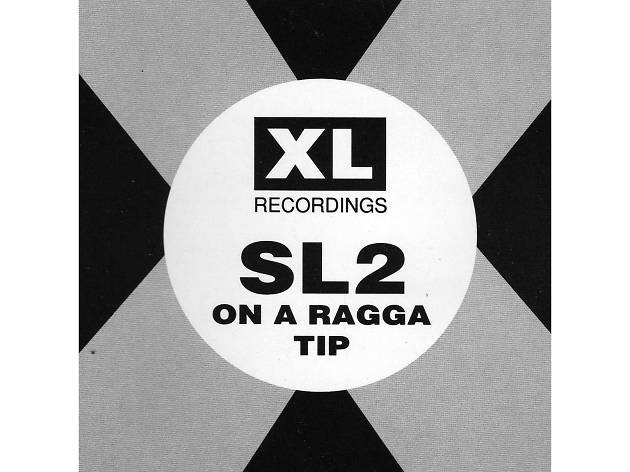 72. 'On a Ragga Tip' – SL2
When it comes down to it, you really shouldn't ever have a party without playing this early-'90s firecracker of a choon at least once. The joyful, cluttered piano intro, the mash-up of jungle, house, ragga and rave – even if you weren't born until years afterwards and even if you don't know what the hell jungle is, it simply doesn't matter a jot. Stick this on in any party (posh dinner parties included) and watch people skank like it's their last day on earth. Tristan Parker
71. '(Your Love Keeps Lifting Me) Higher and Higher' – Jackie Wilson
Dancing isn't all about a big beat – sometimes you just need a driving rhythm and persistent voice, waxing lyrical about the power of luuurve. This 1967 R&B jam set the airwaves on fire, inspiring the world to kick their heels and snap their fingers like never before. Somehow, it still manages to have that same impact 40 years on. Eddy Frankel

70. 'Girls and Boys' – Blur
Holidays, sex and disco beats – 'Girls and Boys' really is a perfect storm of a pop song, built to ignite the dancefloor into an inferno of nostalgia for '90s hedonism. It's all squeaky synths, pounding bass, awkward guitar lyrics and, obviously, Damon Albarn's patented mockney twang. It's so good that Radiohead's Thom Yorke says he wishes he'd written it. Don't we all, mate. Don't we all. Eddy Frankel

69. 'A Little Respect' – Erasure
Otis Redding's 'Respect' would seem to have the market cornered when it comes to pop's great pleas for dignity; from a party-centric perspective, though, there's no question that the edge goes to this absurdly uplifting 1988 fist-pumper. It's a 'let's cut the bullshit' plea, an emotional ante-up, an unguarded attempt to elicit a clear statement of intent from a vexing lover. Throw this one on about three quarters of the way through your bash, when you need a surefire, hands-in-the-air worldbeater. Hank Shteamer

68. 'Blue Monday' – New Order
A stunningly simple and incredibly famous kick drum sequence introduces this Mancunian classic. What follows that statement of electronic intent is seven minutes of serpentine basslines and deadpan vocals. The track acts as a bridge between '70s disco and '80s house, all the while being both ridiculously catchy and danceable enough to make you think doing the robot is a good idea. But believe us, it isn't. Eddy Frankel

67. 'Teenage Kicks' – The Undertones
Is this the only song about masturbation on our list? We doubt it, but it definitely is the most obvious. This John Peel-championed 1978 punk classic is as simple and direct as they come. Simple chords, pounding drums and a great, lovelorn melody all combine to make one awesome, pogo-inducing wank anthem. Eddy Frankel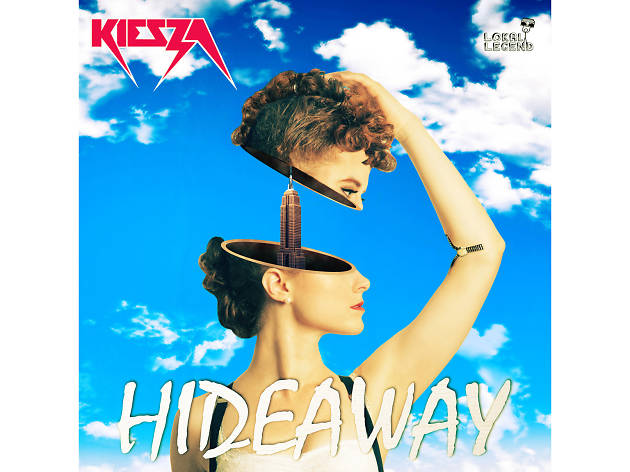 How many former snipers from the Royal Canadian Navy can be credited with having written a banging synthpop tune? Probably just the one – Keisza, in case that wasn't obvious. Though she hasn't quite maintained the profile she attained in 2014 when 'Hideaway' was released, it doesn't really matter when you've got such a genuine pop gem to your name. Slick, soulful, sexy, bouncing and peppered with bleeps and bloops, 'Hideaway' was exactly what a ton of amateur deep house producers tried to do in 2014 (and 2015-16, in fact) and failed miserably at. Keisza nailed it and sounded like she had a ball in the process.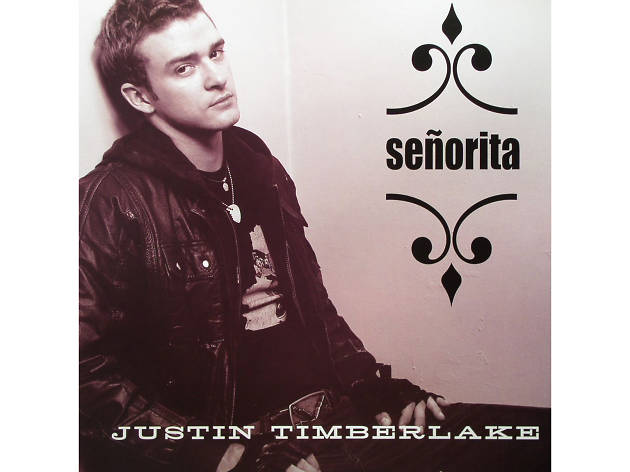 65. 'Señorita' – Justin Timberlake
You don't have to be Justin Timberlake to seduce with a song, but it sure does help. Other useful tools include a slinky Neptunes beat, a murmured introduction by Pharrell, and a chorus that insists that you just get it, y'know? And, of course, there's only one way to cap off a baby-making plea like 'Señorita': a mass guy-girl sing-off to get everyone's juices flowing. Gentlemen, good night; ladies, good morning. That's it. James Manning
64. 'Jump Around' – House Of Pain
Yeah, go ahead – scoff all you like, but we all know that when no-one else is around and 'Jump Around' comes on the radio, you smile and crank up the volume. It's silly, brash and cheesy as hell, but that's all part of the fun, and let's not forget that it does indeed make you want to jump the hell around. It's difficult to imagine what Bobby Relf and Earl Nelson thought of the fact that the horn intro to their beautiful R&B number 'Harlem Shuffle' will forever be remembered for kicking off HoP's track, but that doesn't change the fact it'll forever be a party anthem.
63. 'Here Comes the Hotstepper' – Ini Kamoze
Jamaican dancehall toaster Ini Kamoze burnt up clubs in 1994 with this irresistible groove, which has its roots in the 1964 Wilson Pickett hit 'Land of a Thousand Dances'. Check that vintage video and you'll see from where the later single gets its 'naa na na na naah's. Still, 'Here Comes the Hotstepper' has its own laid-back, deliciously funked-up vibe, thanks to an obscenely fat bassline – not to mention the lyrics 'Extra-ordinary/Juice like a strawberry'. The song hit the top of the charts in the US after being featured in Robert Altman's fashion send-up, 'Prêt-à-Porter'. All together, now: murderer! Sophie Harris

62. 'Walk This Way' – Run-DMC featuring Aerosmith
When it comes down to it, rap-rock is generally pretty whack, with a few exceptions, the jewel in the crown of which is this glorious mash-up. It shouldn't have worked (and isn't really either act's finest hour), but somehow the combination of the Toxic Twins' rock flamboyance and DMC's chunky hip hop beats and catchy rhyming made for a riotously good fun floor-filler.
61. 'Brown Eyed Girl' – Van Morrison
Breezy, tropical guitars set the tone for this strum-along classic by Northern Irish rock 'n' soul maestro Van Morrison. It's a lovely, easy, calypso-tinged island tune about simple love. Don't let the fact that it's been covered by a thousand morons with acoustic guitars put you off – this is guaranteed sing-along perfection. Eddy Frankel

The best party songs: 60-41
60. 'Take Me Out' – Franz Ferdinand
The stomping drumbeats and angular guitars of Franz Ferdinand's first hit drew comparisons to post-punk forebears like Gang Of Four or Wire. But the Scottish revivalists have a much poppier sensibility, and this 2004 track is a hook-laden toe tapper, sure to entice even your snootiest 'I don't dance' friend onto the dancefloor. Amy Plitt

Pop-idol pin-ups they may have been, but the members of Norwegian trio a-Ha also made great, genuinely inventive music in their mid-'80s heyday. The jewel in a-Ha's crown, of course, is the dazzling debut single 'Take on Me'. This synth-pop gem is chiseled like a diamond, with a perfect keyboard riff and a melody that moves in and out of major keys just as singer Morten Harket's voice turns from desperate to hopeful and back again. Sophie Harris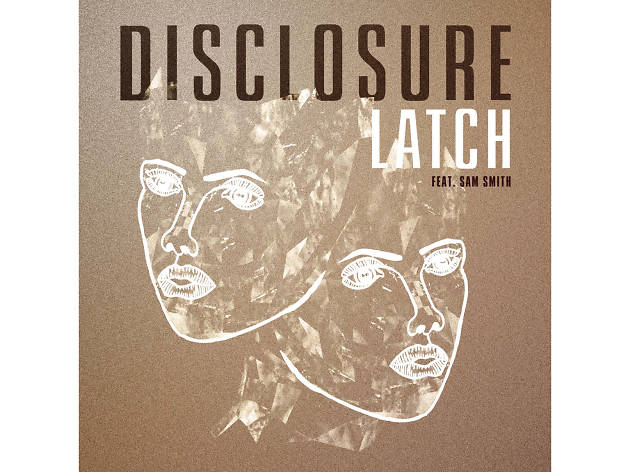 58. 'Latch' – Disclosure featuring Sam Smith
Howard and Guy Lawrence from Disclosure originally reckoned that their 2012 single 'Latch' was too odd to find mainstream success. How wrong they were. Mixing garage-infused house with a shuffle beat and Sam Smith's velvety croon made for a party classic. So thanks Disclosure, and sorry to anyone that's been nearby when we've attempted to hit those high notes. Kristen Zwicker
57. 'Tainted Love' – Soft Cell
It may deal with decidedly miserable subject matter ('I love you though you hurt me so, now I'm gonna pack my things and go'), but Mark Almond's version of 'Tainted Love' (the original was a hip-shaking Northern soul groover by Gloria Jones) is still an undisputed party classic. Ever been hurt by someone you love? Course you have, so celebrate that kick in the teeth you received by throwing some seriously moody New Romantic shapes to this era-defining synthpop classic.
Remember the 1982 film 'Soup for One'? Nope, no one does, because it was terrible and it tanked. The film's only redeeming feature was a stunning soundtrack composed by Nile Rodgers and Bernard Edwards of Chic. Carly Simon's reggae-flecked ballad was the pick of the bunch. With one of the catchiest choruses in the history of catchy choruses, the only 'why' worth asking is 'why does it have to stop?' We suggest putting on the 12-inch edit and letting everyone get their groove on for as long as possible. Eddy Frankel

55. 'Hypnotize' – Notorious BIG
'Slicker than your average.' No, not Craig David, but Notorious BIG, whose defining hit proves just how well-lubricated the Brooklyn rapper's rhymes could be. Christopher George Latore Wallace (Biggie Smalls's less notorious real name), simply lulls the listener into a groove. Biggie was the victim of a drive-by shooting in 1997, just a year after 'Hypnotize' came out. In truth, party-friendly hip hop of this quality might never be heard again. Jonny Ensall

Sucker DJs who think they're fly get put in their place with the title track of this trio's best-selling album – and we grab ourselves a prime spot on the dancefloor every time this comes blaring out of our boombox. Blessed with a sleazy synth beat that's bouncier than a rubber band and funkier than the codpiece singer Larry Blackmon is wearing in the video (no, really), this '80s nugget still has the power to please crowds. Word. David Fear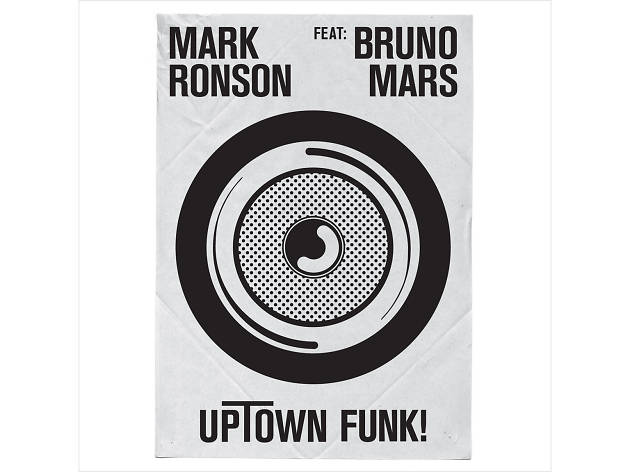 53. 'Uptown Funk' – Mark Ronson featuring Bruno Mars
We defy anyone to keep their toes from tapping during this 2014 mega-hit. Don't believe us? Just watch. This '80s-inspired power-funk track from Mark Ronson and Bruno Mars broke records, won awards and got the entire world strutting and finger-clicking in unison. Go on, let it funk you up. Ellie Walker-Arnott
Listen to our playlist of songs that sound like 'Uptown Funk'.
52. 'Last Nite' – The Strokes
They may have thrown us off the scent with their greaseballs-in-leather-jackets shtick, but one of The Strokes' greatest achievements was reminding the world that rock 'n' roll originally functioned as dance music. Few contemporary songs make us yearn for the days of the sock hop more than the single that catapulted these New York faves into the big time. Nitpick re: the 'American Girl' similarities all you want, but the combination of Julian's disaffected yowl, Albert and Nick's chirpy chords, Nikolai's humble throb and Fab's unflappable bounce still carries a rare boot-scootin' charge. Hank Shteamer

51. 'I Wanna Be Your Lover' – Prince
You'd better be prepared, because the great purple one always gets what he wants. On this 1979 disco-pop smash, he wants you to be loved, and he especially wants you to get funky. A single snare hit kicks it all in before a constant barrage of incessant funk guitars and deliciously sexy falsetto vocals take you on a groovy trip around the bedroom. Eddy Frankel

50. 'Beat It' – Michael Jackson
When we're talking parties, most Jacko tracks are likely to be busted out when the mood requires some uplifting, golden grooves to make people smile. 'Beat It', however, is a bit harder and rawer, mainly due to one Eddie Van Halen riffing and fretboard-wailing his way through it. Jacko, too, gets spikey in his vocal delivery, snarling his way through in a way that suggest you really should beat it, if you know what's good for you. And then the EVH über-solo kicks in... Ooft.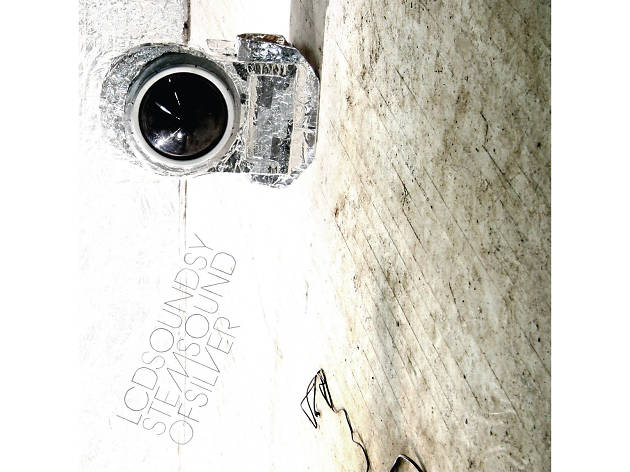 49. 'All My Friends' – LCD Soundsystem
It's your party and you can cry if you want to – and there's no better catalyst for a few cathartic tears than James Murphy's eight-minute, one-chord ode to life and loss. The piano line at the beginning (a big shout out to Steve Reich) is your cue to grab your real friends, pull them in a big sticky huddle and never, ever let them go. James Manning
48. 'I'm Coming Out' – Diana Ross
Diana Ross's most ebullient hit is the perfect song to turn any party from tentative into full-on fabulous. Part of its potency is that it harks back to the days when disco was taking over the world, and dancers found new acceptance and openness on the floor: 'I'm coming out – I want the world to know, got to let it show,' goes the chorus. Small wonder it became a gay pride anthem. This 1980 track is yet another smash that Chic's Nile Rodgers had a hand in – the prolific sod. Jonny Ensall

47. 'Never Too Much' – Luther Vandross
Long before Luther's waistline took a severe pounding from countless 'Luther Burgers' (a hamburger that replaces the bun with a glazed donut – whoa), he was busting out even sweeter jams like this. An incredible medium-pace groove, lush vocals and tight funk guitars all built for getting frisky at the disco. It really is never too much. Except for Luther burgers. You can probably have too much of those. Eddy Frankel

46. 'What'd I Say' – Ray Charles
Yeah, yeah, it's over 50 years old and your grandparents might've made out to it – but good gosh if this isn't one of the sexiest, wildest songs on this list. Released in 1959, 'What'd I Say' is widely regarded as the first 'soul' single. The music-making process according to Jerry Wexler of Atlantic Records: 'We didn't know shit about making records, but we were having fun.' Do likewise. Sophie Harris

45. 'Get Up I Feel Like Being a Sex Machine' – James Brown
James Brown is a sex machine. Not in the sense of a latex gizmo you order online (and inevitably offers disappointing results), but in his sweating, grunting, thrusting human form he's made himself a ruddy rogering robot! It's impressive to say the least. But, more than that, it provides the energy that drives this funk masterpiece, backed with taut guitar picks, undulating bass and a fantastically minimalist yet totally titillating drum break. There are other classics we could have picked to honour the Godfather of Soul, but you won't find a more pneumatically powerful example of a funky good time than this. Jonny Ensall

44. 'Funkytown' – Lipps Inc
Composed by Minnesota's Steven Greenberg for his jokily named studio band, Lipps Inc, 'Funkytown' expresses a simple, repetitive yearning for the pulse of a bigger city, goosed by a killer ten-note synth riff. 'Gotta make a move to a town that's right for me,' sings Cynthia Johnson in a robotic, vocoderized voice (a precursor to the Auto-Tune sound) before busting out an unmodified, soulful wail, pleading for a trip to the party destination of her dreams. Released in 1980, 'Funkytown' came late to the disco party, but gave it a jolt of electricity. Adam Feldman

This is one of the most forward-looking, cash-making enterprises in music history. Back in 1982, Prince foretold that when the century turned, DJs around the world would desperately need songs about the occasion. If he wrote a winner, the PRS royalties would roll in, come Y2K. He nailed it. And because he's Prince, he did it subtly – not all gauche like Robbie Williams and his 'Millennium'. Now when we hear it, we just want to be back in the last century when everything seemed to be all okay. God we miss you sweet, sweet Prince. Josh Jones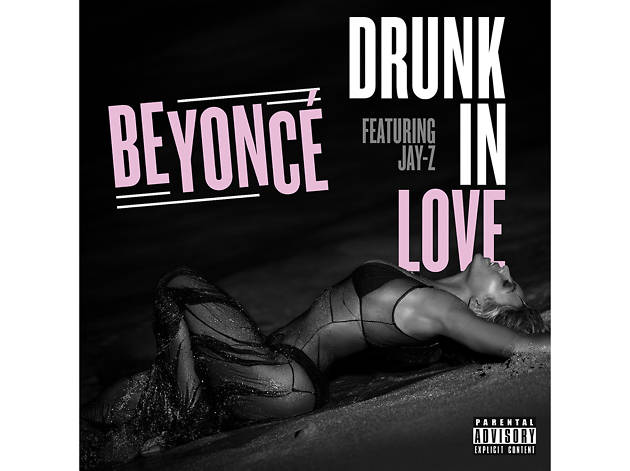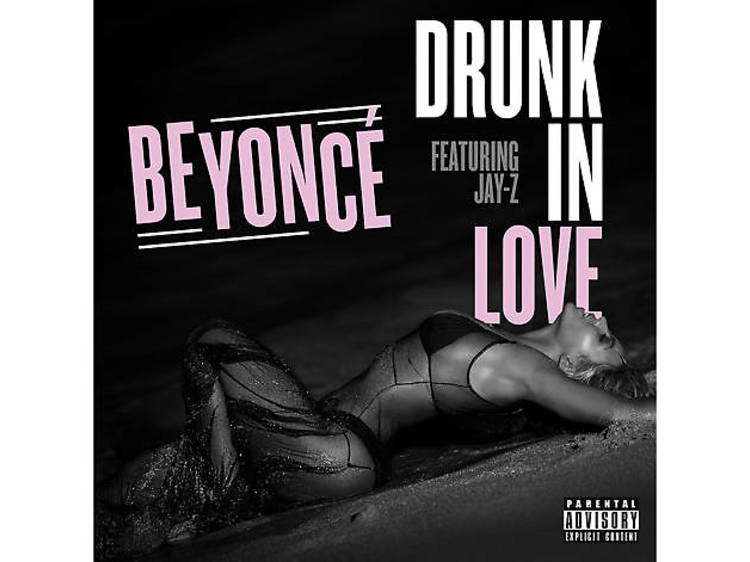 42. 'Drunk in Love' – Beyoncé featuring Jay Z
Like a switch that immediately turns the vibe to 'raunchy', 'Drunk in Love' should come with a warning: everyone will be driven to winding and grinding while screaming 'surfboard, surfboard'. Throw this on towards the end of the night as a reward for the party hardcore – it will be messy and beautiful. Amy Smith
41. 'Intergalactic' – Beastie Boys
These lads fought for your right to party, so it's only right they're in this list. The only unfortunate thing about this 1998 banger is that, to really appreciate it and get in the spirit of the video, you'll need to do a quick party change into some hi-vis gear first. Josh Jones
The best party songs: 40-21
40. 'Rapper's Delight' – The Sugarhill Gang
Back in the days when sampling wasn't such a legal quagmire, having a colour TV was something to boast about and rappers had names like Hank, New Jersey's Sugarhill Gang were the first group to show that a rap track could also be mega-hit. The 14-minute-35-second-long full-length version had to be edited down a little, however, before 'Rapper's Delight' could break into the charts. The track works silky rhymes and elements of Chic's 'Good Times' into an epic and (by today's standards) very modest picture of hip hop excess. A Holiday Inn, you say? How swanky. Jonny Ensall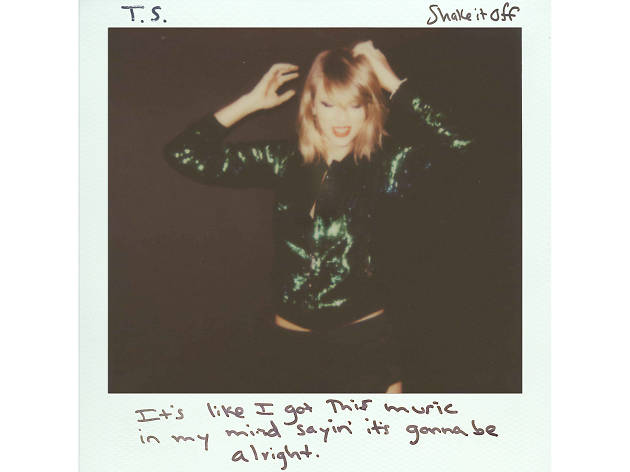 39. 'Shake It Off' – Taylor Swift
Taylor Swift shook off her Disney princess image with this 2014 smash. Haters still gonna hate, but the release of this track from her '1989' album was the moment being a Swiftie became cool. Partly because it's hard not to love the message of the catchy single: that the best way to deal with negativity is to shake it off on the dance floor, even if you're absolutely not lightning on your feet. Ellie Walker-Arnott
'Shake It Off' also made our list of the best songs of 2014.

38. 'Toxic' – Britney Spears
The main lesson to take from the video to Britney's eastern-tinged 2003 mega-hit is that she would make a truly terrible air hostess. And also that her skin is diamond-encrusted, which is actually pretty awesome and allows her to dance her way through laser sensors (and kill you). All that aside, however, pop hits don't get much bigger than this. It really is Britney at her best. Eddy Frankel
37. '212' – Azealia Banks
With a beat that's bouncier than flubber and a ridiculous collision of rapid-fire, ultra-offensive rap verses and super poppy, husky-voiced lyricism, '212' was a pretty incredible way for Banks to announce herself to the world back in 2011. The number of C-bombs she drops means this isn't for the faint of heart, but then neither is getting wild in a club, amirite? Eddy Frankel
36. 'This Charming Man' – The Smiths
Morrissey's fey, lyrical whining reaches its peak here. And is the perfect excuse to arch your back, turn up your nose haughtily and whimper about feeling misunderstood. The mix of expert storytelling and Johnny Marr's jumped-up riff means that by the first whelp you can fully embody both the most fragile and egotistic person in the room. Flowers in the back pocket are optional but advised. Amy Smith
'This Charming Man' also made our list of the best '80s songs.
35. 'SexyBack' – Justin Timberlake
'I'm bringing sexy back,' former Mouseketeer and boy band escapee Justin Timberlake declares at the start of his 2006 single, making the case that he'd grown up more bluntly than a you-know-what in a box. Add Timbaland's slinky groove to Timberlake's come-hither 'tude, and your post-dancefloor destiny is unquestionably horizontal. Steve Smith
34. 'Common People' – Pulp
Only the English could turn class struggle into one of the greatest moments in modern pop history. Jarvis Cocker's cutting critique of British society is propelled along by tinny Casio keyboard sounds and a pile-driving 4/4 beat, all coupled with lyrics that you can't help but shout along to. Eddy Frankel
33. 'Modern Love' – David Bowie
Before Nile Rodgers was bopping around with Daft Punk on 'Get Lucky', he produced this gem from 1983's 'Let's Dance'. Long a favorite on dusty jukeboxes, 'Modern Love' has seen a resurgenceof late partly thanks to an appearance in Noah Baumbach's 'Frances Ha'. Bowie opens the tune with spoken word before hitting his unmistakable highs: 'Terrifies me/Makes me party/Puts my trust in God and man!' Colin St John
'This Charming Man' also made our list of the best '80s songs.
32. 'Pump Up the Jam' – Technotronic
Poor old Technotronic. With this belting slice of dance-pop, the Belgian act helped kick-start hip house, shouted to the world outside of Belgium about New Beat and achieved some impressive chart action (reaching Number Two in the UK and US), but never really get remembered much in the music history books. But whatever, 'Pump Up the Jam' is still an utterly infectious banger, with its minimal grooves and insistent rhythms. Saying that there's never a bad time to hear a song is a terrible, naive cliche, but in the case of 'Pump Up the Jam', it's absolutely true. And with that in mind, there's never a party that can't be lifted just a bit by whacking this on, no matter how above it you and your mates think you are.
31. 'Born Slippy (Nuxx)' – Underworld
This song should be listed, like an old building. It should have a blue plaque on it. It's enshrined in the hearts of the nation. Written and performed by gents from Wales, Worcester and London and made famous by a load of heroin addicts in Scotland, it sums up our love of fizzing our brains on drugs and gulping down pints of lager, lager, lager. This - this - is what a UK party is. Josh Jones
'Born Slippy (Nuxx)' also made our list of the best London songs.
30. 'Two Can Play that Game' – Bobby Brown
We don't know who the harlot was that broke Bobby's heart, but we're glad she did. In cooking up a dish of sweet revenge, Boston's Robert Brown unwittingly created one of the biggest party tunes of all time. The track may have started out as a smooth R&B gem, but less than a year after its release it was transformed by Welsh producers K-Klass into the piano house banger we've all been doing the running man to ever since. Danielle Goldstein
29. 'Superfreak' – Rick James
How many party anthems can boast The Temptations as backing singers? Probably just Rick James's funky, freaky hit, a spin of which is guaranteed to invite the very silliest dancing, in the best possible way. It also boasts a killer, kinky bass riff that refuses to be ignored; one artist who simply couldn't ignore it, in fact, was a Mr Hammer – initials MC – who based a good chunk of a certain untouchable hit on said bass riff. James has the last freaky laugh, though, if only for the slashed, sequin-strewn top and circulation-endangering leggins that he braves in the accompanying video. Immense.
The omnisexual twirls and splits Prince busts in the official video for this sleek 1986 jam might convert the most hardened disbeliever, but honestly, he had us at the tingly guitar licks, the tighter-than-a-duck's-arse beat and the instantly memorable chorus: 'You don't have to be rich to be my girl/You don't have to be cool to rule my world.' You don't believe him, of course – but you want to. Steve Smith
27. 'Twist and Shout' – The Beatles
Rock 'n' roll classic 'Twist and Shout' had already been released by The Top Notes and the Isley Brothers before The Beatles got their hands on it – and it was later covered by the Tremeloes and The Who too – but the fabs' version is by far the best. John Lennon, suffering from a cold, famously lost his voice after recording it, but his raw, shouty tone makes it the classic it is. Over half a century later, it'll still get any party goin' (just like you knew it would). Ellie Walker-Arnott
26. 'Mr Brightside' – The Killers
AKA the perfect song for a group of people who are just at the top of the long slide into total drunkenness. It's a song they'll sing at great volume while standing in a circle, drinks held aloft. Adrenalin will surge through their veins because they've forgotten which bits they're meant to breathe at and now their brains think they're about to suffocate. That adrenaline makes them think they're good for another three pints. They're not. But they had fun getting there. Josh Jones
25. 'Like a Prayer' – Madonna
A truly great party has to have drama, and who better to provide this than the Queen of Pop, Madonna? Jags of electric guitar followed by a huge, cavernous drum thwack. A waft of angelic choral singing. Then that first verse – 'and it feels like…' – wait for it – '…home.' Add in a dollop of worldwide scandal, objections from the Vatican and the sickest gospel coda ever to feature in a pop song, and you have one of the greatest party songs ever recorded. Sophie Harris
24. 'This Is How We Do It' – Montell Jordan
If ever a song was guaranteed to make you break a hip while doing the running-man on a booze-drenched dancefloor, Montell's 1995 new jack swing classic is the one. We all know what he's on about: it's Friday night, you feel alright, you reach for the 40, the party is up on the west side – it's the universality of the lyrics, and that big ol' bouncy groove, that makes this such a disco destroyer. Eddy Frankel
'This Is How We Do It' also made our list of the best R&B songs.
23. 'Groove Is in the Heart' – Deee-Lite
In this tale of New York's anything-is-possible East Village of the late '80s, a trio of candy-coloured club kids – Super DJ Dmitri, Lady Miss Kier and Towa Tei – decide to form a band. The threesome (with a little help from ringers Q-Tip, Maceo Parker and Bootsy Collins) come up with 'Groove Is in the Heart', a sweetly innocent percolator of a tune that, against all odds, becomes the worldwide club smash of 1990. True story! Bruce Tantum
22. 'Superstition' – Stevie Wonder
Pop music may not be the obvious place to call out phoney beliefs, but in the hands of Stevie Wonder and his crunchy funk jam, it just works. Superstition ain't the way, people – Stevie said so. And when rock-hard riffs are doused in Clavinet keyboard flourishes and horn section licks, it's hard not to agree. Eddy Frankel
21. 'Regulate' – Warren G and Nate Dogg
Take one tale of an attempted carjacking, set it to a hypnotic 4-bar sample of the classic Michael McDonald yacht-rocker 'I Keep Forgetting' and the result is a laidback track with a teasing hint of danger that demands everyone get involved with some quality head nodding. Amy Smith
The best party songs: The Top 20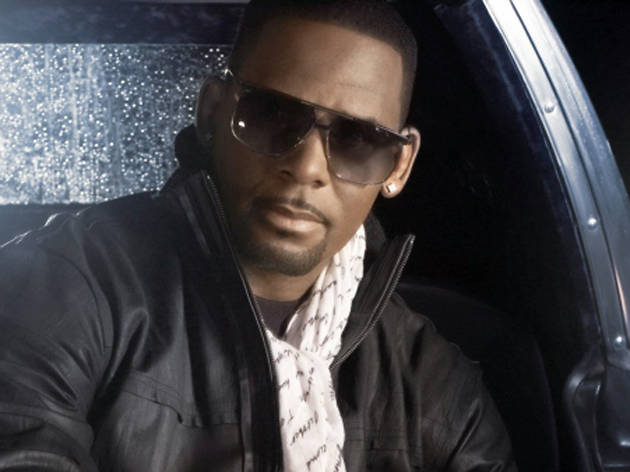 20. 'Ignition (Remix)' – R Kelly
Putting personal politics aside – R Kelly being a questionable human being and all – try and deny the powerful allure of this track. It has everything. A bouncing, suggestive clapping beat, instructive dance moves, and a sung storyboard of an enviable night that famously includes the hotel lobby. Dammit, it's pure genius. Amy Smith
Amerie should take it as a compliment that Beyoncé pretty much stole this song wholesale for her megahit 'Crazy in Love'. And you can understand why. Yes, Amerie's come-hither teasing vocal is good but that bass and brass combo is a big dirty come-on. One tip: move aside all furniture because people will need to stride powerfully in all directions. Amy Smith
'1 Thing' also made our list of the best one-hit wonders.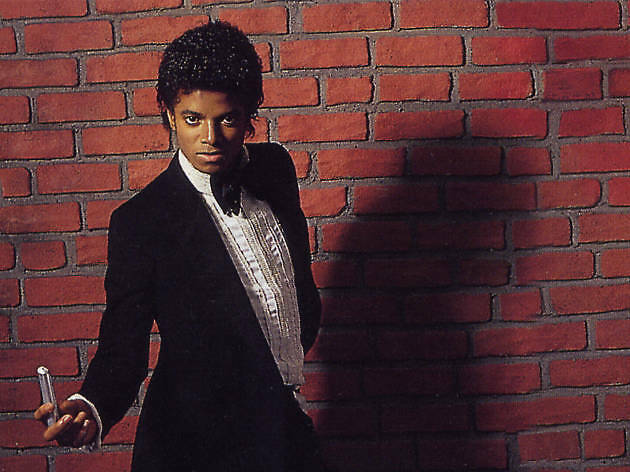 18. 'Rock With You' – Michael Jackson
MJ's hits grew increasingly shrill and even aggro as he entered the 'Bad' zone, but earlier triumphs – like this 'Off the Wall' masterpiece – still feel almost impossibly cushy, like easing onto the plushest sofa imaginable. It's a safe bet that Daft Punk had the ultra-luxurious disco groove of 'Rock With You' in mind when they crafted 'Get Lucky': strings, horns, that perfectly calibrated tempo and those irresistible come-ons from the future King of Pop. This one is pure class. Hank Shteamer
17. 'Single Ladies (Put a Ring on It)' – Beyoncé
It might have become something of a hen do go-to, with its own silly dance move to match, but 'Single Ladies' is an epic pop anthem. It's stark and simple – all drums, bass and vocals – but it's irresistibly infectious. Bey is guaranteed to get people on the dancefloor. Like it? Put… it on your playlist. Ellie Walker-Arnott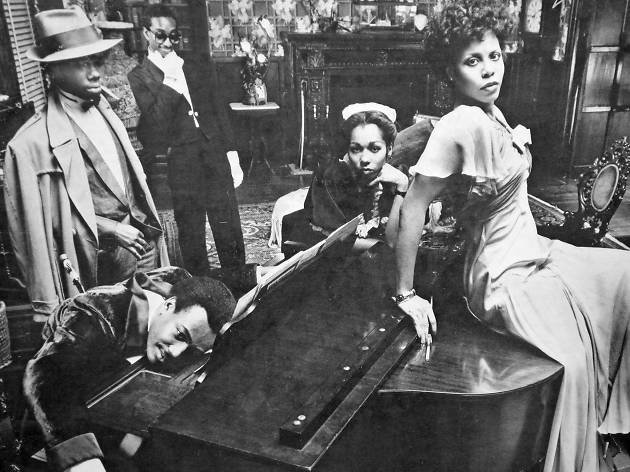 Nile Rodgers pops up on this list yet again, this time with his own band of disco dominators, Chic. His choppy and melodic guitar work is all up at the front with handclaps and big group vocals celebrating just how damn good life can be. It's also the sample for one the earliest hip hop classics, The Sugarhill Gang's 'Rapper's Delight' (number 40 on this list). Eddy Frankel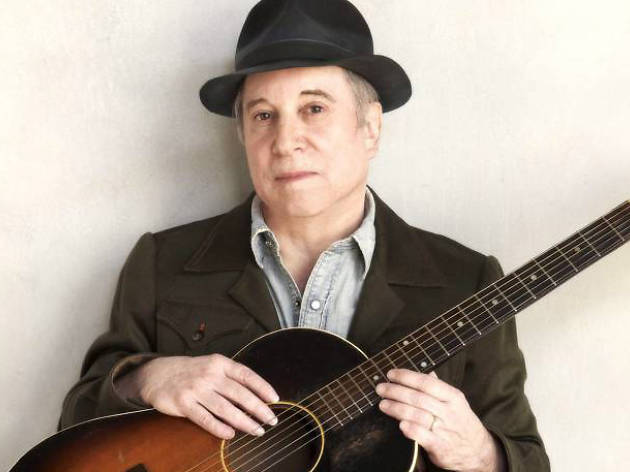 15. 'You Can Call Me Al' – Paul Simon
You know what there isn't enough of in top party songs? Tin whistles, mate, that's what. It would be more impressive if boys got out a tin whistle and played this solo at a house party instead of a guitar and strumming fucking 'Wonderwall'. It's an absolute baron of songwriting that can lob in a tin whistle and carry it off. Paul Simon is that baron. Absolutely every single part of this song is an earworm: the synths, the abstract lyrics and chorus, the bassline, the bass solo, the horns, everything. We all want to be Paul Simon's roly-poly, little bat-faced girl. Josh Jones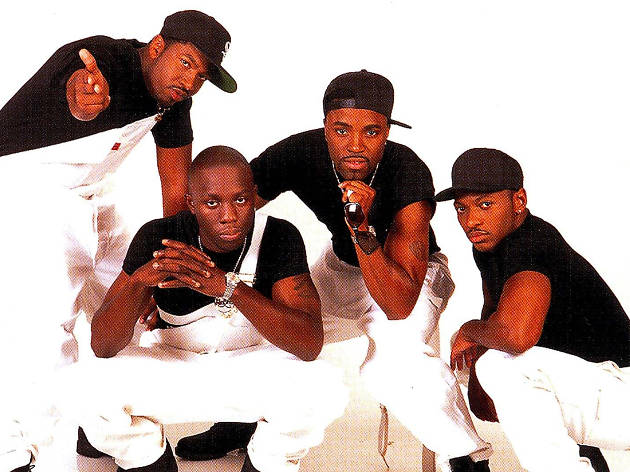 14. 'No Diggity' – Blackstreet featuring Dr Dre and Queen Pen
Here we hear what the absolute power of hitting a piano key six times can wield. When Dr Dre is instructed by Teddy Riley to 'drop the verse' over the Bill Withers' sample, it's absolutely iconic. People literally freeze, wait for a beat and go bananas. Hitting a piano like that can FREEZE TIME you guys! Praise be to that… Mmmm-hmmm. Josh Jones
'No Diggity' also made our list of the best R&B songs.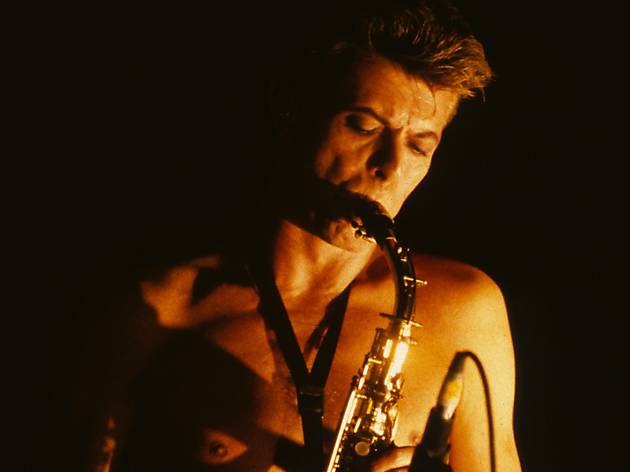 © Justin Thomas / justinthomasphotography.co.uk
13. 'Let's Dance' – David Bowie
If there's one thing this list makes crystal clear, it's that Nile Rodgers is the undisputed god of all partying. He's appeared on this list in a host of different ways (sampled on 'Rapper's Delight', writer of Diana Ross's 'I'm Coming Out', playing guitar with Daft Punk) and here he is again, helping David get his groove on with this 1983 classic. A perfect hybrid of rock drums and disco bass, it's the ideal song to keep you grooving till moonlight. Serious moonlight. Oliver Keens
12. 'Don't You Want Me' – The Human League
Sheffield synth-pop wizards The Human League have some massive bangers in their arsenal – 'Mirror Man', 'Human', 'Tell Me When' – but this one's the biggest of the lot. Right from the intro riff it's pop perfection, and just you try not to sing along. Altogether now: 'You were workin' as a waitress in a cocktail bar, when I met you...' Nick Levine
'Don't You Want Me' also made our list of the best '80s songs.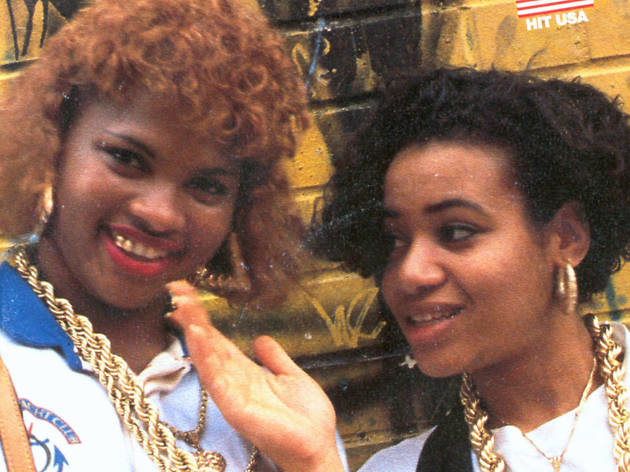 11. 'Push It' – Salt-N-Pepa
The fact Beyoncé dressed up as Salt-N-Pepa for Halloween this year shows that even when you're queen of the world, there are still people you aspire to be. People are divided over the song's meaning: on one hand, some think that 'Push It' means to have sex and on the other hand there's a camp that think that it means to dance your butt off. Sex and dancing your butt off… NOW THAT'S OUR KIND OF PARTY. Josh Jones
'Push It' also made our list of the best '80s songs.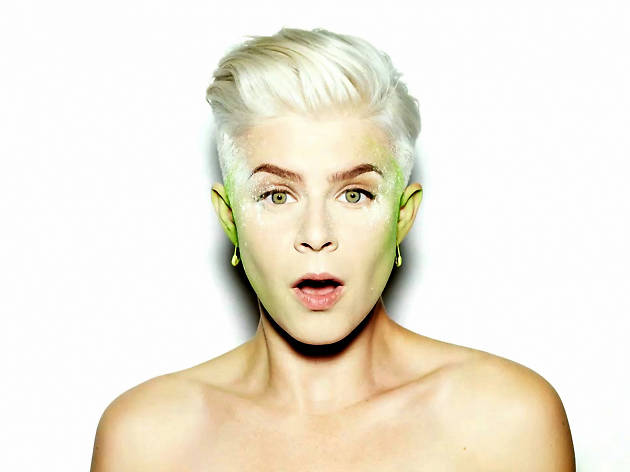 10. Robyn - 'Dancing On My Own'
Every great party needs a properly emotional moment, and this classic sadbanger is guaranteed to provide it. 'I'm giving it my all, but I'm not the girl you're taking home,' Robyn sings on the headrush of a chorus, conjuring up memories of unrequited teenage crushes and, well, being ghosted by that Tinder date you actually kind of liked. Sometimes the best dancing is done defiantly, with tears forming in the corners of your eyes, and 'Dancing On My Own' gets that like few other pop songs in history. Just make sure you don't play the altogether less rousing Calum Scott cover version by mistake. Nick Levine
9. 'Gold Digger' – Kanye West
We want a prenup! It's a testament to the sheer infectiousness of the biggest hit from Kanye's 'Late Registration' that this funny, whip-smart and completely unromantic song was a staple at wedding receptions in the mid-noughties. Tim Lowery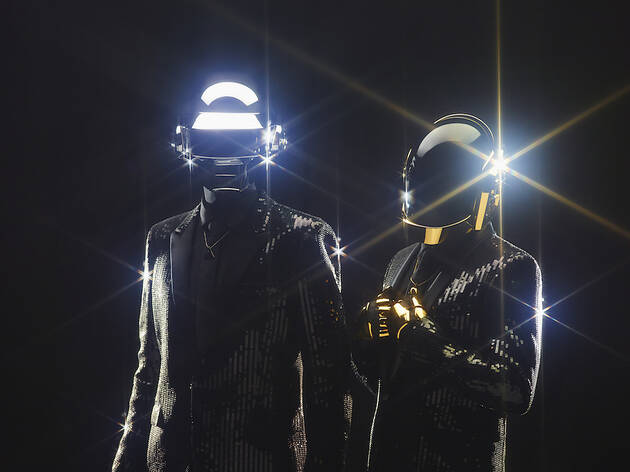 8. 'Get Lucky' – Daft Punk featuring Pharrell Williams
This hugely anticipated (not to say hyped) comeback single from Daft Punk became the summer anthem of 2013. 'Get Lucky' finds the French duo switching its modus operandi from referencing classic disco music to actually creating it: the single features (and was co-written by) Chic star and producer Nile Rodgers (yep, him again), as well as hip hop mastermind Pharrell Williams – who, you may be interested to know, heard about the project from Daft Punk at a Madonna party. (Yeah, Pharrell, they asked us, too.) Besides becoming a dancefloor phenomenon, the song also inspired Durex to produce its own line of 'Get Lucky' condoms. Sophie Harris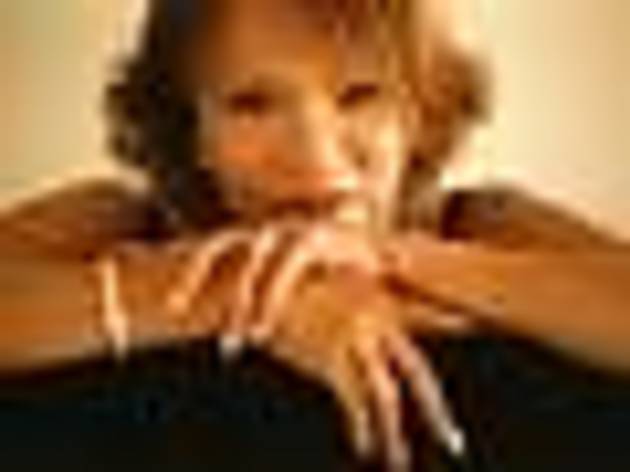 © Alan Mercer
7. 'You Got The Love' – The Source featuring Candi Staton
This is the one time it is absolutely acceptable to shriek a song. You do it because nobody, not Florence, nobody, can match Candi Staton's voice. She sings it and everyone else shrieks it in homage to one of the great vocals of all time. The video for this features a bloke aimlessly wandering around on the Northern Line as well, which, as we all know, is usually what happens at the beginning and end of every great party. Josh Jones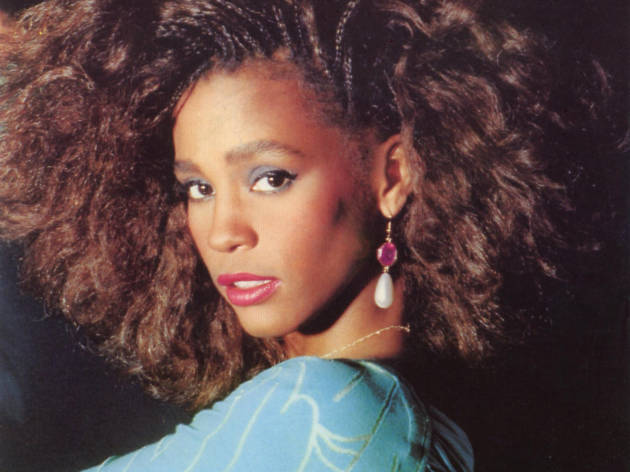 6. 'I Wanna Dance With Somebody' – Whitney Houston
Thank god for this song. When you're having a terrible time and you just feel so alone and it's impossible to meet anyone special - no matter how many parties you go to - it seems you'll never, ever find that soulmate, but then the DJ drops this and you can just let the emotion pour out of you in five minutes and fourteen seconds of borderline hysteria, while everyone just thinks you're doing a really passionate homage to Whitney. Thank. God. Josh Jones
'I Wanna Dance With Somebody' also made our list of the best '80s songs.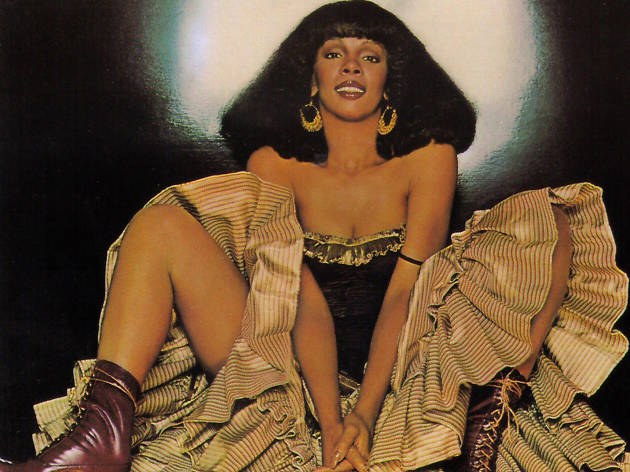 5. 'I Feel Love' – Donna Summer
Sometimes a song comes along that's so innovative that it changes the shape of the musical landscape for decades, whilst also getting you to shake yo bootay. This timeless, Giorgio Moroder-produced disco anthem from 1977 did exactly that, becoming the first purely electronic jam to make it big and pretty much inventing dance music in the process. Eddy Frankel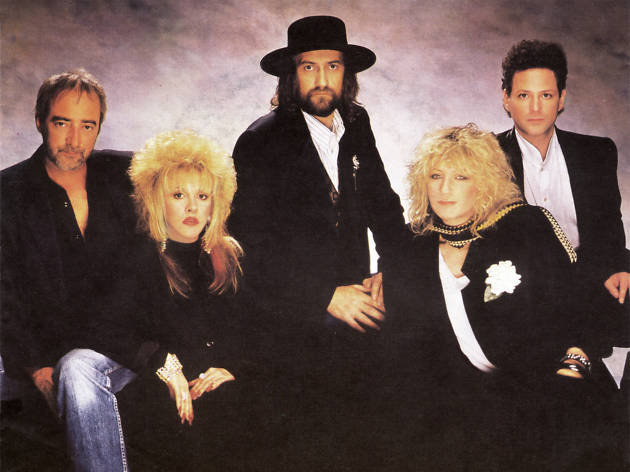 4. 'Everywhere' – Fleetwood Mac
You know when you wake up at a festival and there's that drip of moisture running down the wall of your tent onto your head? That's not water - that is 'Everywhere', which has saturated every single DJ set at every single festival in the entire world. That's how good a song it is. Whether it's at 6am or 7pm, this song goes down better than a glass of olive oil. Josh Jones
'Everywhere' also made our list of the best '80s songs.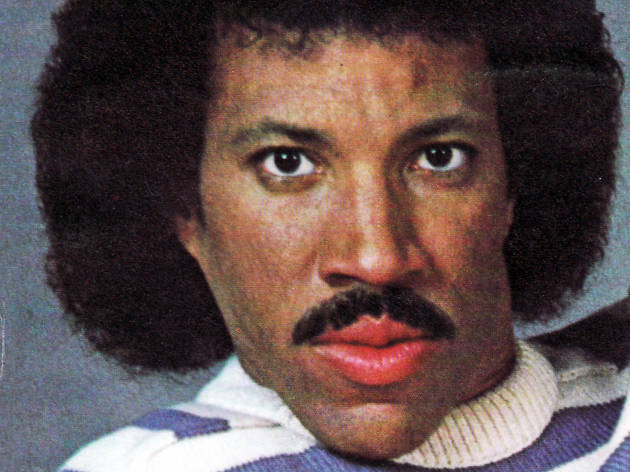 3. 'All Night Long (All Night)' – Lionel Richie
Imagine going to a party with Lionel Richie and touching him on the shoulder and asking, 'Hey Lionel, I just wondered how long are we gonna be here?' And he stares back at you, face cracking with a big grin that makes his moustache wriggle with glee and replies, 'Fiesta..? FOREVER!' And that's the real crux of this song. Once it starts to spin, you really feel like you could party until the end of time. It's almost impossible not to smile like Lionel 'the Lion' Richie. Josh Jones
'All Night Long (All Night)' also made our list of the best '80s songs.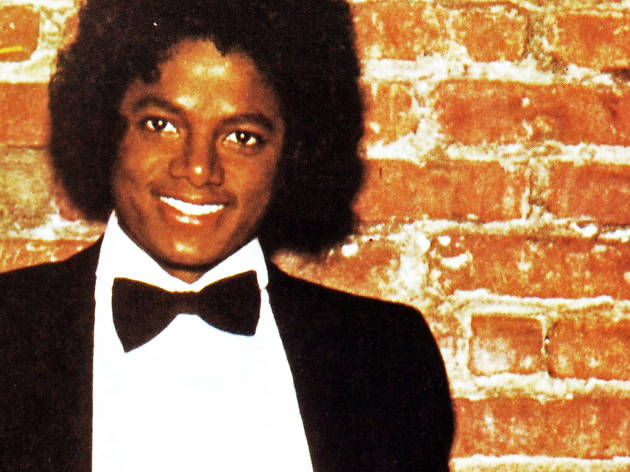 2. 'Don't Stop 'Til You Get Enough' – Michael Jackson
We're not entirely convinced MJ himself quite knew what enough was; otherwise he might have stopped, eh? But it's a damn good thing he stuck around for long enough to spread the gospel of pop with this totemic 1979 disco jam. The shakers lead you into the track with Michael muttering about how the force 'makes me feel like… makes me feel like… WOO!' – and the minute it kicks in, you know exactly what he's talking about. It's not gibberish. It's the language of funk. And somehow, when Michael speaks it, we're all fluent. Eddy Frankel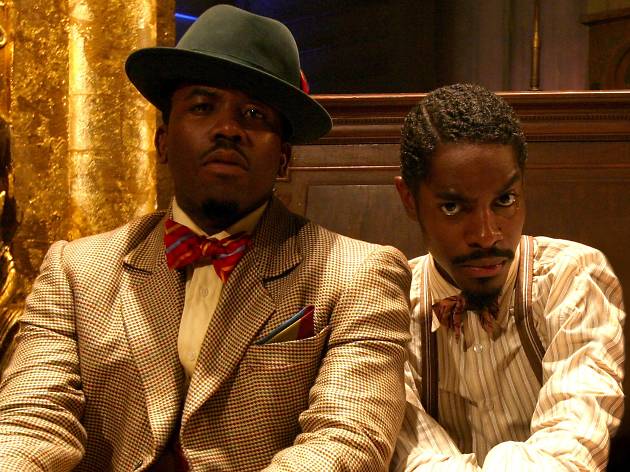 © Michael Tackett
It's official. The 'party-o-meter' has spoken, and 'Hey Ya!' is Time Out's top tune. Why? Just try not dancing to this song when it comes on. Get through the whole four minutes without as much as a toe tap, and your soul is clearly as stale and shrivelled as a weeks-old jacket potato.
Produced and sung by Andre 3000 (the more flamboyant half of the Atlanta hip hop outfit), 'Hey Ya!' is a leftfield R&B masterpiece – on the one hand, a sexual statement of intent, and on the other a passionate lament for the death of love. But more than any of this, it's a bona fide groover that makes us asthmatic with dancefloor appreciation. Here, more specifically, are the five elements that make up 'Hey Ya!'s mojo.
Sex
Andre takes a leaf out of Prince's sticky book by, simply, putting it all out there. 'Don't want to meet your momma,' he states. 'Just want to make you come-ah!' Orgasms all round!
Shaking it
Specifically in the manner of a Polaroid picture. Boringly, this won't actually hasten the speed at which your film develops, so why not simply jiggle with your Instagram app instead?
Nonsense
A great party tune relies on the three 'R's: repetition, repetition and repetition. 'Hey Ya!' features its titular holler 25 times, as well as 19 'uh oh's and 14 consecutive 'alright's. You just can't argue with those numbers.
Funk
The song's gently strummed guitar and lovelorn lyrics touch the heart. But, it's the body-shaking, P-funk bassline which bites the booty, reminding you to 'get on the floor'.
Audience interaction
Hand claps; call-and-response yowling; an invitation to the neighbourly lending of sugar: 'Hey Ya!' is as keen as a Butlin's Red Coat to get you involved. Even the late, great Lou Reed was a fan, calling it 'the perfect rock 'n' roll song'. And what Lou says goes. Jonny Ensall
Hosting a Christmas party?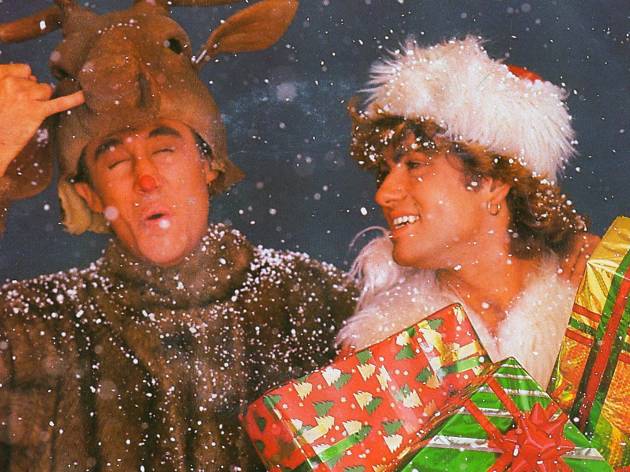 Here's our countdown of the Top 50 Christmas songs, from ancient carols to the best Christmas Number Ones.
Support Time Out
We see you're using an ad-blocker. Ad revenue is Time Out's main source of income. The content you're reading is made by independent, expert local journalists.
Support Time Out directly today and help us champion the people and places which make the city tick. Cheers!
Donate now