Childhood – 'Lacuna' album review
Woozy shoegaze-pop, oozing nostalgia: a welcome debut by the Londoners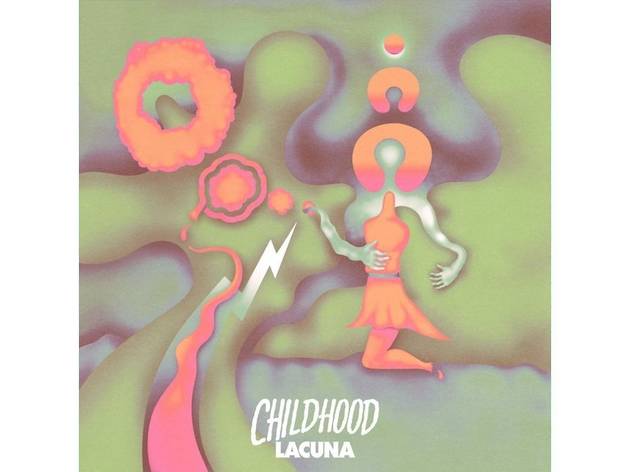 Childhood: a perfectly carefree time of ice-lollies and climbing trees, apple pie and chasing caterpillars. Or so we'd fancifully like to imagine it. As for Childhood the band, there's also something a bit rose-tinted about their blissed-out, summer-smudged debut 'Lacuna'. The London four-piece are often grouped together with their other mono-noun'd contemporaries (
Splashh
, Jaws,
Yuck
, Happyness) and, like those bands, Childhood make music that oozes with nostalgic melodies and shoegazey euphoria: a psychedelic fuzz that embodies that woozy summer feeling. If you could taste it, it would be honey. You know the drill.
This is not to say that they sound exactly like every other band right now. Whilst Childhood are no Stone Roses, there are definite, welcome echoes on some of the best tracks here – 'You May Be Different', 'Falls Away' and 'Solemn Skies' – of a distinct, Alan McGee-friendly '90s British swagger amongst the more familiar dreamy textures. Melancholia and regret weave through the band's luminous guitar pop like a refreshingly chilly breeze: 'Put my brain in someone else / It's just like me to be running away,' sings co-frontman Ben Romans Hopcraft. But while 'Lacuna' is a solid and sun-drenched debut album, it might just have slipped your mind in a few years' time.
What do you think of 'Lacuna'? Let us know in the comments box below or tweet us at @TimeOutMusic.


Buy this album on Amazon | Buy this album on iTunes

Sponsored listing
The Piano Works
Situated in a listed Victorian warehouse in Farringdon is The Piano Works, a unique live music venue. What sets this place apart from London's other evening hang-outs is their pair of pianists, accompanied by a rotating cast of musicians, who play, well, whatever you want. That's right, while you're sipping on an almond and hazlenut sour, or tackling a Tomahawk ribe steak, you can make requests to the live band and they'll play your choice of music.
Venue says: "Brace yourself for the bank holiday in the House of Song! Tickets: http://bit.ly/2v47HJg"