Clean Bandit – 'New Eyes' album review
The violin-toting foursome debut with a simply good pop album – no strings attached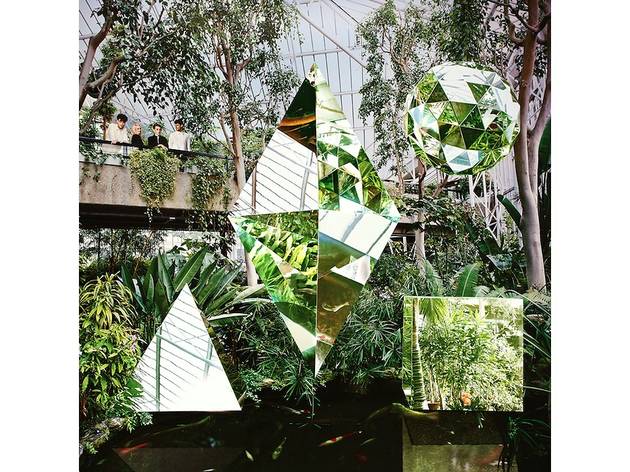 It's almost too easy to dismiss
Clean Bandit
with a sneer of inverted snobbery: they formed while studying at the University of Cambridge, their four-member line-up includes a cellist and a violinist, and the opening track from their debut album features a hefty sample from Mozart's 'String Quartet No 2'. This lot must make dance music for the 'rah' contingent, right?
Well, their debut album certainly sounds classy – it features more strings than a debt consolidation contract – but it's also warm, inviting and frequently very catchy. Hit singles 'Rather Be' and 'Extraordinary' are house-pop tunes that could coax anyone from Boris Johnson to White Dee from 'Benefits Street' onto the dancefloor.
Admittedly, 'New Eyes' is never as edgy as the most thrilling dance music, but there's more variety here than you might expect. 'A&E' is a slinky digital calypso jam while the standout 'Up Again' morphs from '80s electro ballad to trip-hoppy floor-filler. The title track also benefits from some quickfire rhymes from a Time Out favourite –fierce Minneapolis rapper
Lizzo
.
It all adds up to a thoroughly enjoyable listen, so let's forgive the fact that 'Dust Clears' features a line straight from a student union debate: 'There was a shift in the paradigm.'

What do you think of 'New Eyes'? Let us know in the comments box below or tweet us at @TimeOutMusic.


Buy this album on Amazon | Buy this album on iTunes
Sponsored listing
Thousand Island
Thousand Island is a new self-contained music venue and late, late night club, in what used to be Upstairs at The Garage on Highbury Corner. Following a recent refurb, The Garage – a live music venue that's been hosting major gigs since 1993 – is now hosting up-and-coming artists, as well as club nights in its intimate, upstairs space (with added mirrorballs on the ceiling). And it's within easy reach of Highbury & Islington station for when you need to stagger home on the night tube.