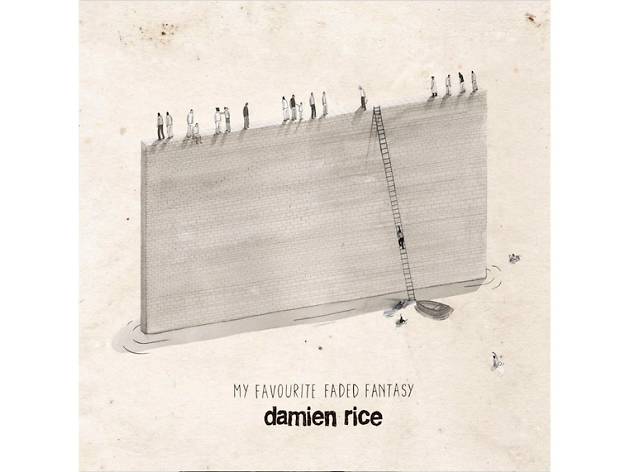 Damien Rice – 'My Favourite Faded Fantasy' album review
The pioneering singer trailblazes once again with eight stunning ballads
Damien Rice's first album in eight years is exquisitely hard to listen to. Having retreated from the music industry for the best part of a decade, this singer-songwriter has re-emerged with a collection of songs that are so raw and authentically fragile, so beautiful and painfully melancholic that it's impossible to listen to them without being genuinely moved.

Since the release of his multi-million selling debut album 'O' back in 2002, the music world has shifted and tilted in Rice's direction. Populist folk acts like Ed Sheeran and Mumford & Sons, and hipster folksters like Iron And Wine, William Fitzsimmons and James Vincent McMorrow are being played everywhere from Hoxton coffee shops to Radio 1. So is there still room for this Irish poet? Do we need yet another set of sensitive, self-reflective ballads? The answer to both these questions is: yes. When songs are this good, this heartfelt and this perfectly crafted, they're always welcome.

Co-produced by Rick Rubin, the whole album is both hauntingly intimate and intensely epic – it moves from timid guitar and cracked, uncertain vocals to swelling magnificence; a giant orchestral wave crashing against an unseen shore, with Rice howling stunningly heart-wrenching lyrics above it all. It's taken Rice eight years to deliver eight simple tracks, but what tracks they are and what a transcendent album this truly is.
What do you think of 'My Favourite Faded Fantasy'? Let us know in the comments box below or tweet us at @TimeOutMusic.


Buy this album on Amazon

| Buy this album on iTunes