Daughn Gibson – 'Me Moan' album review
A muscular electro-goth-country meld, held together by top-class songwriting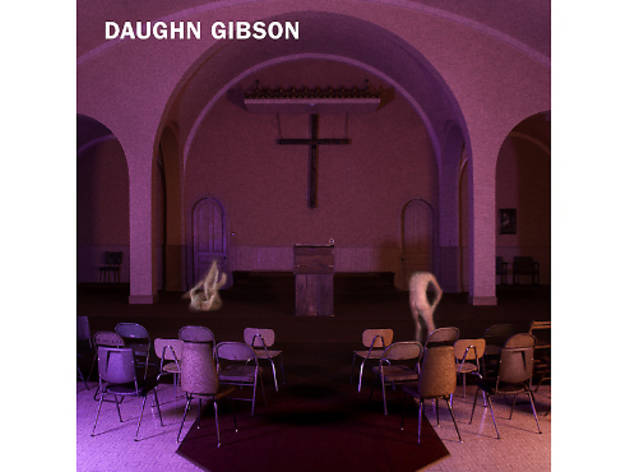 'Me Moan' is Gibson's second album, and comes out just over a year after his debut, 'All Hell'. Last time we heard from him, he was crate-digging in Philadelphia record shops and stitching together oddly-matched samples (country, gospel, alt rock), then crooning like Johnny Cash over the results. On 'Me Moan', everything is bigger. The baritone is still there, but expanded from Cash only to a groaning, wailing one-man choir ('me moan', indeed). The pick-and-mix of musical elements – all played live this time – is even more mind-boggling: 'Mad Ocean' packs in bagpipes and glitchy drums, while 'Won't You Climb' accompanies a keyboard solo with syrupy strings that'd be at home on a classic Perry Como number. Weirdest of all, perhaps, is 'The Pisgee Nest', a creepy-as-hell tale of small-town prostitution which kicks off like a dub remix of Snoop Dogg's 'Gin and Juice' (yes, seriously) before a bent-out-of-shape guitar line ushers the verse in.
What makes 'Me Moan' special, though, is the thing which prevents all of these elements from falling apart. Gibson is a top-class songwriter and producer, with the ability both to write a killer hook and to make sure it sinks in by giving it the space it needs. The proof for this is all over the album: just take the galloping, key-changing chorus on 'The Sound of Law' that comes out of nowhere and strikes home every time, or the poignant, acoustic 'All My Days Off'. If you took away the bass, the beats and the bagpipes, 'Me Moan' would still be a solid listen. As it is, it's pretty much indispensable.
What are your thoughts? Let us know in the comments box below or tweet us at @TimeOutMusic.
Sponsored listing
The Victoria
Here's what happens when Dreambagsjaguarshoes grows up, packs its bags and moves to Dalston. The Victoria is now owned by the same people as the perennially cool and grungy Shoreditch hangout, and probably represents a mellowing out with age – it's a pub, it's more relaxed, it stages live music, and it's on a backstreet off Dalston Lane instead of the illuminated strip down the road. As a pub, it's decent – an artily thrown-together look, a few local beers (although not many), and a 'residency' from peripatetic grillers Psychic Burger. It's a misleading name – I sat thinking about what I wanted to eat for half an hour before having to go up and order at the bar in the old-fashioned way. But as US diner food in plastic trays goes, it's a fine example of its type. Through the back of the pub is the stage, where assorted bands assemble to perform. The Victoria has been a scuzzily democratic live music venue for decades, so it's great that the new owners kept that going and didn't turn the room into a dining room/yoga space/Tesco Metro.