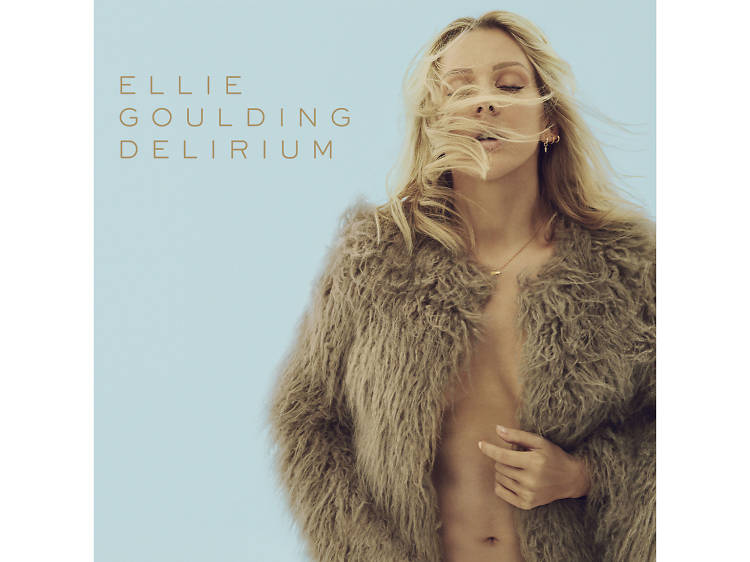 Ellie Goulding – 'Delirium'
When she arrived in 2009, Ellie Goulding was a pretty unassuming electro-folk singer who often talked about running in interviews. Six years later, she's a polished Nike brand ambassador whose 'Fifty Shades' anthem 'Love Me Like You Do' racked up four weeks at Number One. 'Delirium' is designed to continue the 28-year-old's rise: Goulding has said she wanted to make 'a big pop album' and she's hired super-producers Max Martin (Britney Spears, Adele) and Greg Kurstin (Kylie Minogue, Pink) to help her do it.
The results are largely sparkling. 'Delirium' glides from shimmering disco-pop ('Something in the Way You Move', 'Aftertaste') to skittering R&B ('Around U', 'On My Mind') and tribal-style electro tracks like 'We Can't Move to This' which suggest Major Lazer or a less abrasive Skrillex – her former beau. Even when a song like 'Lost and Found' nods to her folkier beginnings, the production is slicker than a Kardashian selfie.
But thankfully, 'Delirium' nearly always sounds like an Ellie Goulding album because of her distinctive fluttering vocals and sometimes strikingly personal lyrics. 'Army' looks back at a teenage relationship spent getting drunk in a caravan, while 'On My Mind' features a brutal summary of differing romantic expectations: 'You wanted my heart but I just liked your tattoos.'
With 16 tracks on the standard edition and six more on the deluxe, there's a hedging of bets here that slightly undermines the confident songwriting. But if this mostly very impressive album doesn't make Ellie Goulding a top-tier star, it won't be for a lack of decent tunes.

Now read more of our latest album reviews.