Five things you didn't know about Fleetwood Mac
There's more to this classic rock band than meets the eye. Here are five Fleetwood facts that aren't just rumours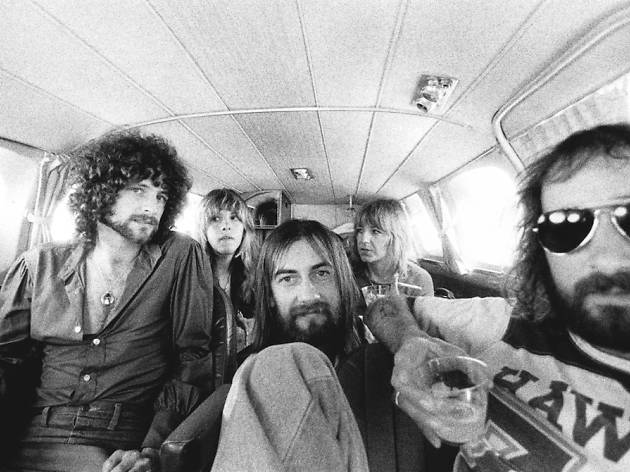 Fleetwood Mac are back. One of the most popular and evocative bands of all time are returning to London – where it all began – to play three nights at The O2. But this comeback is only the latest chapter in an ever-expanding story of unravelling relationships and unparalleled perserverance.
The band's journey spans almost half a century and copious members, taking in dusky blues, ethereal pop and rock 'n' roll excess. It runs from the genius of Peter Green's blues-infused early classics like 'Albatross', which made them stars, through ongoing personal traumas that eventually led to the loss of all three of the band's guitarists and a more melodic shift, and into the now familiar Anglo-American global powerhouse featuring Lindsey Buckingham and Stevie Nicks.
After years of break-ups and fall-outs, comebacks and more break-ups, and a telecoms advert featuring a dancing pony, the band are as popular as they've ever been, with a whole new generation of fans. To celebrate their return to London, here are five Mac facts that might come as a surprise.
1. Their original frontman left after three years.
Peter Green named the group after his two bandmates, Mick Fleetwood and John McVie: the only two members of the band to play with every line-up. Claiming that money was evil, he quit the band in 1970 and went to work as a gravedigger.
2. Another founder member quit a year later after joining a cult.
During a US tour in 1971, the group suffered another loss when founding member Jeremy Spencer went out 'to buy a magazine' and instead joined a religious cult called The Children of God.
3. A member of the most famous line-up really loves Christmas…
Stevie Nicks, who joined Fleetwood Mac in 1974, likes to keep a decorated Christmas tree in her garden all year round.
4. …and is prone to nasty throat infections.
As a result, Nicks refuses to sing outdoors in wet weather. (Luckily, The O2's roof will stop the rain washing anyone clean during 'Dreams'.)
5. The band's other female singer-songwriter went out with a Beach Boy.
As a rare treat, keyboardist and singer Christine McVie is set to rejoin the band for two of this week's London shows. Once, as a declaration of love, Dennis Wilson of The Beach Boys had a heart-shaped flower bed planted in her back garden. It worked, as they dated for two years from 1979 to 1981. McVie later learned that Wilson had charged the work back to her.
Ian Daniels, 32, is a musician from Notting Hill who plays with Daniels And The Gold Seal. He was selected to write this review as part of the Time Out Takeover – a special edition of the magazine written entirely by our readers.
Sponsored listing
The Blues Kitchen Shoreditch
This Curtain Road venue is close in style and sentiment to its big sister, The Blues Kitchen over in Camden. Expect, then, a restaurant, bar and music venue with a hefty Stateside influence - from its bourbon and its barbecues all the way to its blues.  Music does have a big part to play here. There's live artists pretty much every night of the week, with everything from rock 'n' roll to swing, motown, roots and even gospel complementing all that smokey blues. Keep an eye out for nights where food and music combine in happy harmony - think bargain ribs gnawed to a soundtrack of soul.  An in-house barbecue, with meats smoked over fruit woods in their own fire pit, is kept busy - orders of beef brisket, smoked chicken, short beef ribs and burnt ends glazed with a beer and hickory barbecue sauce prove popular. Chilli,gumbo and a catfish jambalaya also feature. 
Venue says: "'Free wing Fridays' between 5-7pm at the Blues Kitchen Shoreditch. Come down and get your wing on!"