Glasser – 'Interiors' album review
An smart electro-pop record with a thing for architecture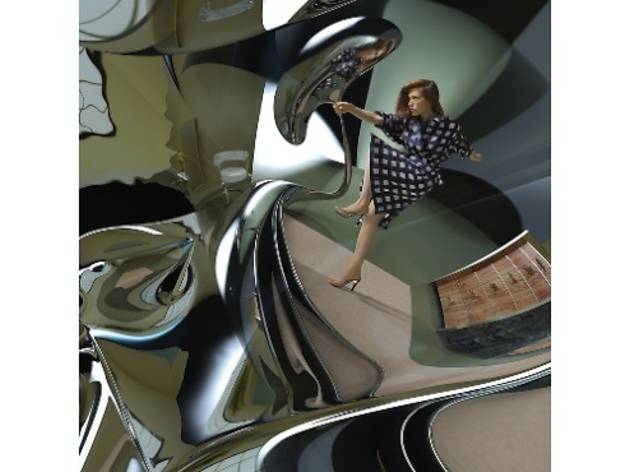 If this all sounds as dry as a properly weatherproofed domicile, then you only need to listen to the first few, overlapping howls of Mesirow's warm voice on 'Shape' to understand how the intellectual meets the emotional in her music. Björk is the biggest musical influence (Rem Koolhaas is apparently her architectural inspiration), and there are many more synthetic pulses and slick production tricks on this LP to bring the Brooklynite artist in line with her Icelandic idol. The melodies played on mallet instruments that defined Mesirow's 2010 debut, 'Ring', are still present, but they've been incorporated into fully-formed pop songs – especially synth-led thumper 'Keam Theme'.
The experimental is still allowed to interrupt the beautiful, however, and there are plenty of unexpected turns throughout 'Interiors' – abrupt silences, and uppity time signatures rubbing up against triumphant horn or string sections. Frankly, you can get inside this album, and still not fully understand it. As Mesirow sings on 'Exposure', summing up the numinous pleasure of experiencing a great building: 'In its reflection we can feel what lies ahead. More unknown.'
Buy this album here
What are your thoughts? Let us know in the comments box below or tweet us at @TimeOutMusic.
Sponsored listing
The Blues Kitchen Camden
This lively, contemporary bar-diner on the main Camden drag celebrates American musical heritage in song (live shows, DJs, free harmonica lessons), spirits and sustenance. The food is all-American in spirit and substance, with barbecue and burgers featuring prominently. Though you can, if you insist, order a 'superfood salad.'  There are around 50 bourbons in a variety of categories, some used as bases for cocktails. Rarer types (Blanton's Gold, Sazerac 18-Year-Old Rye, Woodford Reserve 1838 Sweet Mash) go for a tenner or more, but otherwise you'll be paying £3.50 to £6. 'America's native spirit' is how Kentucky bourbon is described, with Ancient Age and Evan Williams typical examples; Tennessee, 'the first cousin of Kentucky', is honoured with a full suit of Jack Daniel's labels.   
Venue says: "Free birthday bubbly for parties booking in for drinks at Blues Kitchen Camden on Friday nights. Get in touch for more details."