Honeyblood – 'Honeyblood' album review
A brilliant debut of raw but sublime alt rock by the Glasgwegian duo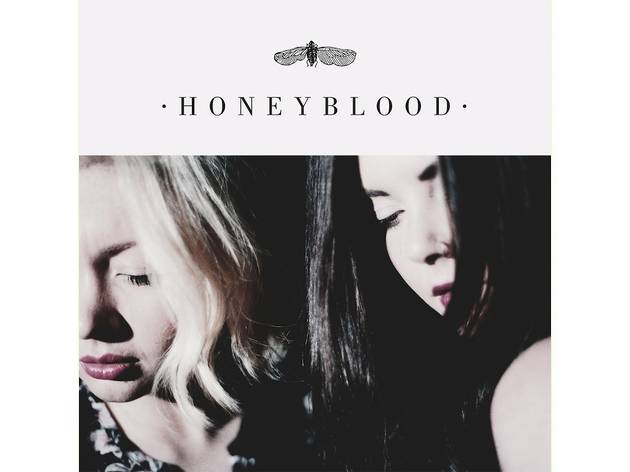 Honeyblood's first release, back in 2012, was a long sold-out home-made cassette called 'Thrift Shop' (nothing to do with Macklemore). Two years later, the discordant, gorgeous lead track from that first EP, 'No Spare Key', crashes in midway through the Glaswegian duo's formidable debut album: a reminder that Honeyblood nailed their grunge-pop ethos from the off.
The pair have been making a ruckus in their home town for a couple of years now, thrashing out guerilla gigs and supporting kindred spirits like Sleigh Bells and Best Coast. No sooner had guitarist/vocalist Stina Tweeddale and drummer Shona McVicar joined forces than they were unleashing some of the raw yet fully-fledged anthems which now form the backbone of their debut album, the spiralling guitar-chorale of 'Biro' and the disarmingly harmonic 'Super Rat' among them.
The latter almost serves as a Honeyblood signature song. As with the duo's name (and the riot grrrl tendencies it evokes), 'Super Rat' spotlights Tweeddale and McVicar's modus operandi, and their joyous, visceral love/hate paradox: the sweetest melodies; the heartiest harmonies; the brilliantly casual yet savage lyrics ('I will hate you forever ... you really do disgust me', Tweeddale serenades) – and killer guitars and drums.
For all their swaggering, dissonant charm and nostalgic indie aesthetic (there are echoes of Strawberry Switchblade in their vintage girl-gang imagery), Honeyblood propel the chemistry and the minimal dynamic of the guitar-drums duo forward from the Drenges of this world. They veer into unmapped territory, hijacking Americana en route, as testified by the swoon-inducing 'I'd Rather Be Anywhere But Here', and the truly beatific 'Bud', which warmly summons The Shangri-Las, The Mamas And The Papas and Fleetwood Mac.
Elsewhere, you might discern the new wave drawl of Debbie Harry ('Fortune Cookie'), or the chaotic pop of The Primitives and Throwing Muses (recent single 'Killer Bangs'). But despite its motley influences, this album works as a terrific whole. Its sublime, wounded swansong, 'Braid Burn Valley', concludes a record (and bruised love story) that begins with the smitten 'Fall Forever'. 'Fall forever, straight into your heart,' Tweeddale sings – and we fall for Honeyblood, hard.
What do you think of 'Honeyblood'? Let us know in the comments box below or tweet us at @TimeOutMusic.


Buy this album on Amazon | Buy this album on iTunes

Sponsored listing
The Blues Kitchen Shoreditch
This Curtain Road venue is close in style and sentiment to its big sister, The Blues Kitchen over in Camden. Expect, then, a restaurant, bar and music venue with a hefty Stateside influence - from its bourbon and its barbecues all the way to its blues.  Music does have a big part to play here. There's live artists pretty much every night of the week, with everything from rock 'n' roll to swing, motown, roots and even gospel complementing all that smokey blues. Keep an eye out for nights where food and music combine in happy harmony - think bargain ribs gnawed to a soundtrack of soul.  An in-house barbecue, with meats smoked over fruit woods in their own fire pit, is kept busy - orders of beef brisket, smoked chicken, short beef ribs and burnt ends glazed with a beer and hickory barbecue sauce prove popular. Burgers, chilli, lobster, gumbo and a catfish jambalaya also feature. 
Venue says: "'Free wing Fridays' between 5-7pm at the Blues Kitchen Shoreditch. Come down and get your wing on!"