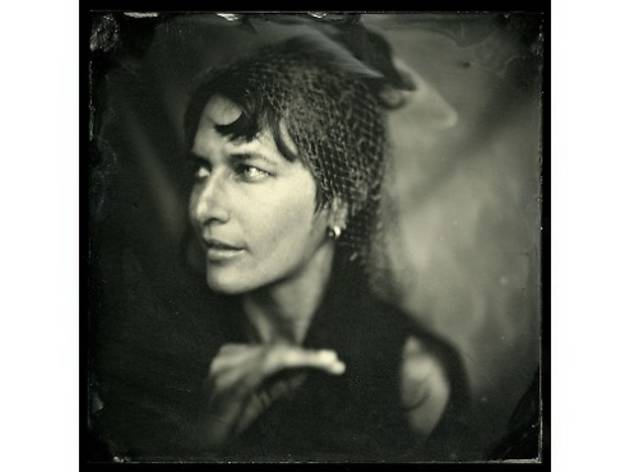 Josephine Foster – 'I'm a Dreamer' album review
A quiet masterclass in songwriting that perfectly invokes old Americana
which are by Rudyard Kipling
). But like all Foster's albums, it has the unobtrusive power to slow time, load it onto a vintage Victrola record player, and spin it gently into reverse.
The tags 'weird folk' and 'freak folk' have about as much allure as 'peasant chic', so let's just say Josephine Foster is a
Café Oto
sort of folk singer. She began singing for weddings and funerals in her teens and later trained in opera. Her voice is like a theremin, or a songbird caged by the wrong century. And her back catalogue includes everything from Spanish traditionals to settings of Lorca and Emily Dickinson, from a children's album ('Little Life', reissued this year for
Record Store Day
), to 2012's acclaimed 'Blood Rushing', a 'rock-ballet chanté'. To her, these aspects are all parts of a whole: 'There is no change,' she once said of her work, in the manner she has of calmly answering the most workaday interview questions with the most startling poetic images; 'it is just another concurrency, a side of a side of a many sided coin, that is still mid-air.'
On 'I'm a Dreamer', Foster returns to the early 20th century Americana of her 2005 debut 'Hazel Eyes, I Will Lead You', in the excellent company of a nine-piece band that includes her husband, guitarist Victor Herrero, and the totally brilliant American roots pianist Micah Hulscher. There are songs to sway your lover to ('Sugarpie I'm Not the Same'), songs to hold your breath through ('Magenta'), and sad songs for prolonging your last sip of whisky as they're sweeping the saloon floor ('No One's Calling Your Name'). On the title track Foster's voice, suspended between trilling piano and woozy harmonica, traces languid shapes like fingers through her lover's hair as she asks, 'Would you come upstairs, would you ease my cares?' With hushed drum brushes and warm double bass, Andrija Tokic's production has all the softness of evening.
It's a pretty much perfect set, a quiet masterclass in songwriting with melodies that find the sweet spot in unexpected places and a self-possessed beauty that only grows with every listen. Meanwhile, that voice vibrates with history and warbles enigmatically between the homely and the unhinged (on the playfully macabre cautionary ditty 'Amuse Your Muse', she sounds like Nico on Quaker porridge oats.) Sometimes new songs that sound like old songs are the best.
Buy this album here
What are your thoughts? Let us know in the comments box below or tweet us at @TimeOutMusic.