La Roux – 'Trouble in Paradise' album review
Elly Jackson goes it alone, and the result is an instant pop classic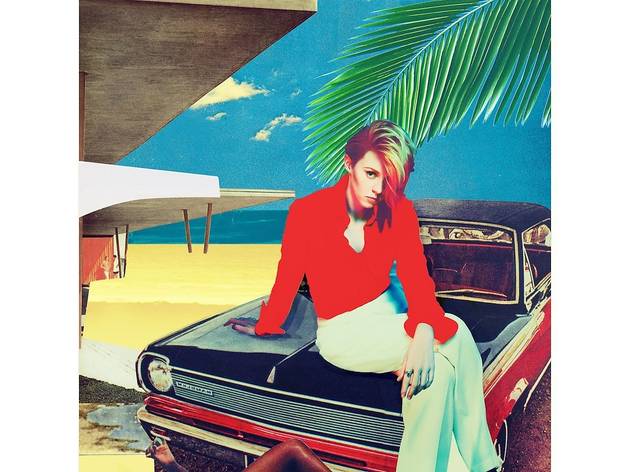 This album should have been messier than a fortnight in Magaluf. When La Roux released their self-titled debut in 2009, they were a male-female duo trading in chilly '80s synth-pop; now La Roux is a solo project (singer Elly Jackson remains, multi-instrumentalist Ben Langmaid co-wrote six of these nine tracks, but then got La Sack) and their sound has been given a warm and funky makeover. What's more, Jackson has literally spent years working on some of these songs. The title of lead single 'Uptight Downtown' suggests a new euphemism for a sexually reluctant lover, but the lyrics were actually inspired by the London riots of August 2011.
Against the odds though, 'Trouble in Paradise' in a total triumph. La Roux's new sound, with its Chic-like guitar licks and balmy synth parts straight off early MTV, is instantly ingratiating and suits them – sorry,
her
– more than fans could have dared hope. Even Jackson's voice, which once seemed a bit shrill and inflexible, has acquired some softer edges: on 'Cruel Sensuality', a deceptively bouncy bop with echoes of Bananarama, she sounds wounded and full of yearning.
And far from feeling forced and fussed over, these songs sound pretty effortless. The likes of 'Tropical Chancer', 'Sexotheque' and 'Kiss and Not Tell' are brilliant pop tunes – albeit brilliant pop tunes with lyrics about strange and slightly seedy relationships. 'All along I've had feelings I can't help,' Jackson sings intriguingly on the latter, 'Makes me want to kiss and not tell.'
Some critics accused La Roux's debut of lacking variety, but that's not the case here. 'Silent Partner' proves that the project's new incarnation can sustain a chugging seven-minute groove, while recent buzz track 'Let Me Down Gently' is a slow-burning gem that worms its way into your head like an unexpected crush. The overall result is just fabulous: if this album doesn't become the soundtrack of your summer, you'll be missing out.
What do you think of 'Trouble in Paradise'? Let us know in the comments box below or tweet us at @TimeOutMusic.


Buy this album on Amazon | Buy this album on iTunes

Snap up exclusive discounts in London
Time Out's handpicked deals — hurry, they won't be around for long...