Nancy Elizabeth – 'Dancing' album review
By multiplying her beautiful voice into a choir, the country-folk singer defies isolation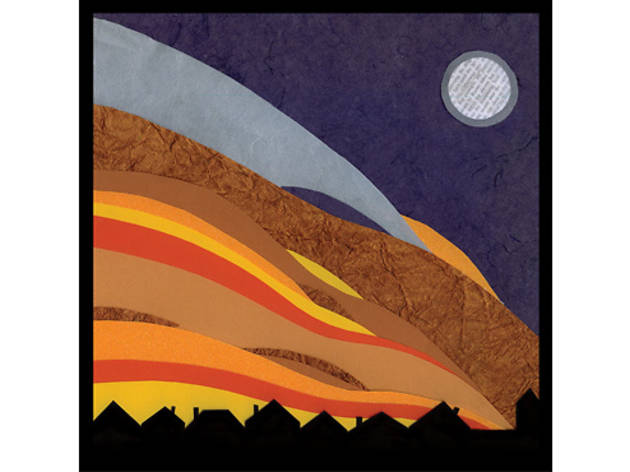 Nancy Elizabeth – 'Dancing'
'Without limitations, we can not be creative,' Nancy Elizabeth Cunliffe tweeted recently. 'Hence my gratitude for my broken piano. It helped me write my album.' By the tenor of the often extraordinary lyrics ('horizons crumble in my hands as I learn new depths of love' runs the delicately damaged ballad 'Desire'), it wasn't the only thing broken.
'Dancing' is the third album from an artist whose music has always embraced isolation. Her soft, country-folk tinged songs are sharpened by spacious arrangements and the direct, uncluttered drama of her poetry. 2009's brilliant 'Wrought Iron', a breakthrough of sorts, was inspired by the natural sounds of the Faroe Islands and rural Spain.
This time, recording alone, skint and soulmate-less in her Manchester flat, and using computers for the first time, she's responded to that isolation by multiplying her beautifully pure, ringing voice into a choir.
This choir lends an epic, Ennio Morricone-esque sweep to opening track 'The Last Battle', the harp panning across massed ranks of warrior sopranos. It gives a shimmering disco wash to the staccato melancholy of new single 'Simon Says Dance' (also released, rather gloriously, in a 'dancefloor' version). It adds dark, echoing depths to the (broken) piano dance of 'Indelible Day', and vertigo-inducing height to the predatory, PJ Harvey-esque 'Debt'. And it goes it entirely alone with layered sighs and cymbal-impressions on 'All Mouth'. Solitude has never sounded so… swell.
Sponsored listing
The Blues Kitchen Brixton
This Brixton branch - on Acre Lane - is one of three Blues Kitchens in London. The others are in Camden and Shoreditch. Each follows the same theme - food of a southern American bent served to a soundtrack of live music.  And while the music of the moniker does play more than a small part on the music programme, it's not all about the blues. Expect, too, swing, soul, bluegrass, Motown and themed nights - including a popular Halloween gig. There's usually something on every night of the week. The food menu takes in classic Deep South dishes, with New Orleans gumbo, catfish jambalaya, Texan brisket, St Louis pork rib and a creole bean burger. Canadian lobster, burger specials and jerk chicken salads also feature. 
Venue says: "Quench your midweek thirst with our new two-for-one offer on cocktails every Wednesday!"