Paul McCartney – 'New' album review
With a little help from some top producers, Macca deftly blends old and… well, new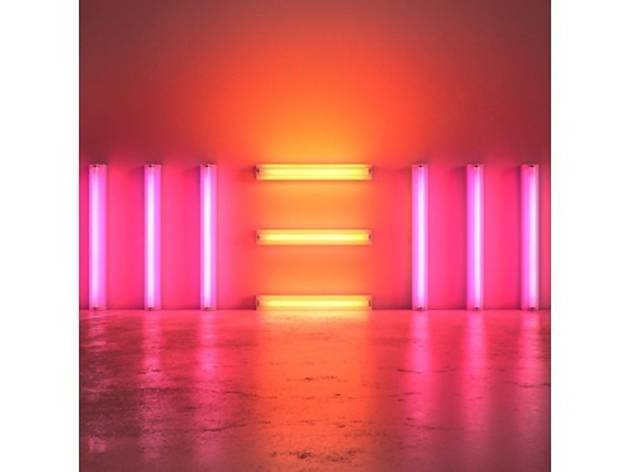 That is not to say that 'New' is a mere exercise in nostalgia. McCartney has chosen to embrace the sounds that made him famous whilst keeping a keen eye on the hip producers who appeal to younger ears. On hand to remind us that McCartney's original innovations are still relevant are his keep-it-in-the-family crew: Ethan Johns (son of Glyn) and Giles Martin (son of George). And representing the zeitgeist are two of pop's two most in-demand sound sculptors: Mark Ronson and Paul Epworth.
Ironically, it is the new school who bring McCartney closest to his Beatles days. Ronson's first single, 'New', sees Macca don his hypercolour Sergeant Pepper suit for some loved-up, big-band, harmonising fun. The Epworth-produced 'Queenie Eye', meanwhile, is a lesson in pop perfection, offering heavy doses of the addictively noisy party cheer that the Beatles did so well.
But it is with Johns on 'Early Days' – an acoustic number that lets the lyrics take centre stage – that 'New' most closely approaches timelessness. McCartney pays nostalgic homage to his early friendship with John Lennon, although the pleasant melodies allow for a deceptively narked-off chorus in which he attempts to reclaim ownership of his own legacy: 'They can't take it from me if they try – I lived through those early days.'
Throughout the album we are reminded of Macca's deft craftsmanship, each track claiming its own distinct identity. 'Save Us' is a punchy, Strokes-y little opener; 'Alligator' is a quirky musing on a more grown up kind of love, adding a touch of the modern with its undulating bleeps and bloops; 'On My Way To Work' is 'A Day In The Life' without the acid. Like David Bowie's celebrated
'The Next Day'
earlier this year, 'New' is the sound of a legend who has shed his fear of covering old ground, celebrating the skills which made him great whilst maintaining a dogged, Dad-like enthusiasm for the sounds of the next generation. Thumbs up!
Buy this album here
What are your thoughts? Let us know in the comments box below or tweet us at @TimeOutMusic.