Pearl Jam – 'Lightning Bolt' album review
A semi-successful return to the classic Pearl Jam sound, 22 years on from 'Ten'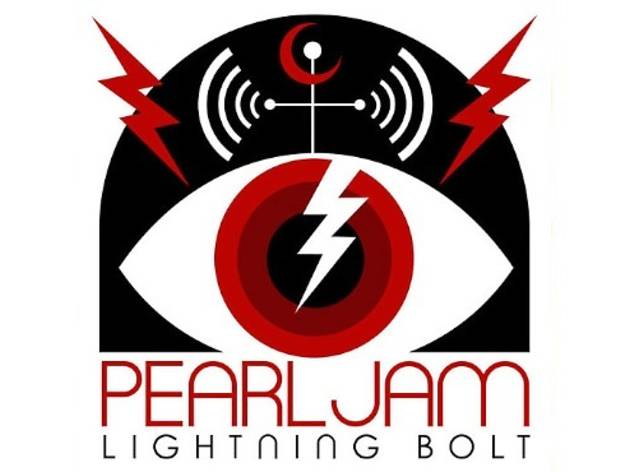 This month sees the release of Pearl Jam's actual tenth album, 'Lightning Bolt'. Since 'Ten', the group's sound has ebbed and flowed through mediocrity and decency, garage rock and new wave – not to mention lead singer Eddie Vedder's 2011 release 'Ukulele Songs', a curious musical unification of Hawaii and Seattle. Recorded over two years, 'Lightning Bolt' sheds any vestiges of these bizarre experimentations and embraces back-to-basics, 'Ten'-style PJ: a merging of energetic punk and surging classic rock, all smoothed over with some moments of placidity. 'Sirens' is a rock ballad that displays what we've come to recognise as Vedder-esque introspection, while the album's last track 'Future Days' also finds the band at their most reflective, recalling Vedder's 'Into the Wild' soundtrack album.
These gentler moments aside, 'Lightning Bolt' isn't short on pure force. 'Mind Your Manners', the high-octane, riff-heavy second track, is the punk-splattered blueprint for a truly energetic album. Vedder literally roars through 'Father and Son', and the album's namesake 'Lightning Bolt' is packed with power hooks and shredding guitar solos.
It all makes for a decent record, but not a remarkable one. The band have a history for ripping it all up and starting again, and a sporadic disdain for commercial success: they stopped making music videos after the success of 'Ten', and refused to perform at Ticketmaster venues in the '90s, causing a huge decline in sales. But 'Ten' is exactly what we might expect from a twenty-first century Pearl Jam: all world-weary rock 'n' roll and no teen spirit.
Buy this album here
What are your thoughts? Let us know in the comments box below or tweet us at @TimeOutMusic.