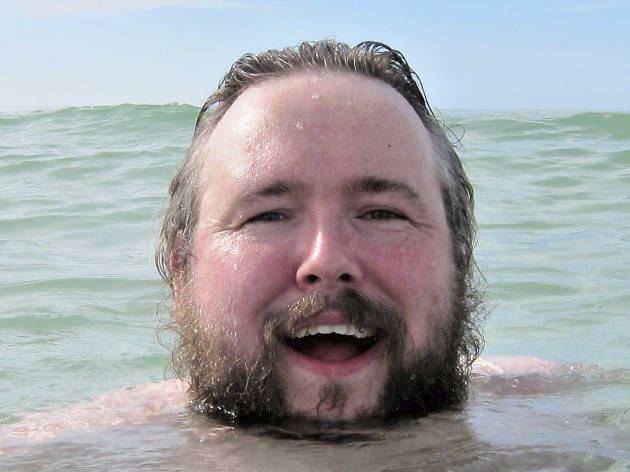 Richard Dawson: one of the most original voices in English music
Richard Dawson talks Sun Ra, Slayer and sheepdogs as he gets medieval on yo' ass
'I've only been using it two days, and it's changed my life.' This is not Syd Barrett 48 hours after trying LSD. I'm in the pub with Newcastle musician Richard Dawson, who's unpacking his bag. To reveal… an air mask to combat his sleep apnoea. 'I haven't snored for two nights running, for the first time ever,' he says. 'I tested myself on Monday night: in six hours' sleep I stopped breathing 225 times. That's quite bad, isn't it?' Er, yes. That sounds quite bad, especially if you're a singer. Especially if you're a fearsome, one-off singer like Dawson, who can go from visceral bellow to ethereal falsetto in a phrase.
I suppose you'd file Dawson under 'folk' but that isn't really half the story. I've seen him ditch the mic and fill a huge hall with a roared acapella version of an ancient Northumbrian song, but his music encompasses a massive range of influences including metal, Eastern drone and post-rock. He's amazing live, like a one-man Captain Beefheart And His Magic Band. His unique voice, and his uniquely lyrical-brutal acoustic guitar work, are all over his new album, 'Peasant'.
Kuba Ryniewicz
What does 'Peasant' refer to? Are we all peasants ultimately?
'It's a strong word and a strong sound, but when you start to look at it, it gets blurrier. It's certainly not meant pejoratively, maybe more like the Italian take on it. It's prideful.' Why set it somewhere so remote? 'It's not supposed to be a history lesson. It's not a "Game of Thrones" album. Part of it is about people's own governance and where it lies.'
Is it about Brexit?
'Midway through the writing of the words the referendum vote happened. It just reinforced some things, and one song in particular – "Soldier" – it informed in a very direct way.'
The character in that song deserts on the eve of battle: there's a sense across the album that everyday people find themselves in the hands of an external fate. Is that fair?
'I think certain things are quite obvious. I'm always concerned about families, and how it might be possible to have some kind of quality of life in the face of outside pressures.'
People shouldn't be denied opportunities, however humble?
'I was reading about sheepdogs. If a dog doesn't get worked then it struggles to stay healthy. It happens to collies and it happens to people.'
Okay…
'I realise I'm scuppering your interview.'
Not at all. Anyway, in the new video for 'Ogre' you get to dress up in an actual historical-ish costume. Was it fun? It looks it.
'It's like a period piece: a period pop video. Matt Stokes is a really interesting filmmaker. He's fascinated by movements, so he had this piece where he took happy hardcore, northern soul and black metal and had them played on a church organ. We did a call-out for people to take part in the video. We had a physicist come up from London. It was a magic day. People hitting their heads on trees.'
Kuba Ryniewicz
You also seem fascinated by lots of different things. You put loads of out-there stuff on your Facebook, and there's tons of influences in your music.
'My first love was metal: Iron Maiden, Slayer. There are so many great Iron Maiden songs: "Where Eagles Dare" has got three of the best riffs ever in one song. Sun Ra is also huge for me. At some point in the future, folk music will be like elevator music from spaceships.'
You love Sleaford Mods, too: are they 'folk' music?
'I feel quite spiritually close to them. They're lovely people, very gentlemanly. One thing they hit on the nose is this notion there are different "classes" of people: it's a creation. The very idea that a person could somehow be of a lower or higher class is pretty sick. We've been pitted against each other, pitted against different classes, nationalities, languages. It's crazy. Sleaford Mods just cut through all that to talk about what counts, choices and lack of choices, how we behave.'
Your song 'Beggar' seems to speak directly to that idea.
'The figure of the beggar throughout literature and art is very powerful. And homelessness is such a terrible problem. So I was set on the idea of having a song called "Beggar", but how do you make that not incredibly patronising and shit? The tendency is for us to just to walk past people on the street and not think beyond their surface, but everyone has a story. Everyone has relevance. I think that's crucial moving forward: to be able to put yourself in someone else's shoes. It's one of the lynchpins of the record.'
See, I tricked you into talking about the record.
'You did. Shit.'
'Peasant' is out now on Domino. Richard Dawson plays St John on Bethnal Green on Jun 22.
Richard Dawson on class and creativity.
Richard Dawson's album 'Nothing Important' was included in our top 30 albums of 2014.
What's in store for the rest of the year?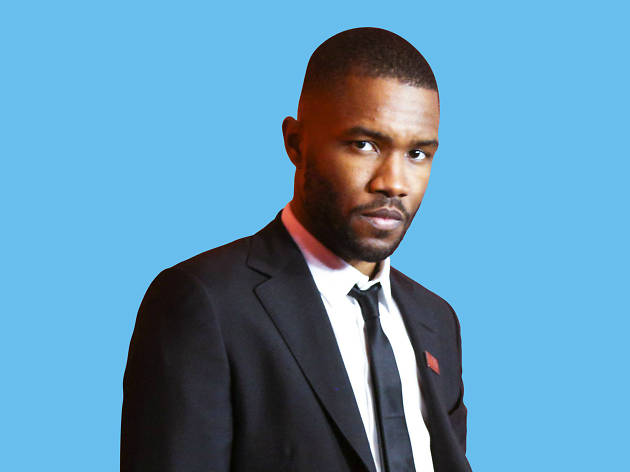 When it comes to live music in London, it's wise to plan ahead. The most popular London gigs sell out months in advance. Here's our round-up of the best London live shows in 2017, to help you discover the best new music and book tickets to the hottest concerts before everyone else does.
Support Time Out
We see you're using an ad-blocker. Ad revenue is Time Out's main source of income. The content you're reading is made by independent, expert local journalists.
Support Time Out directly today and help us champion the people and places which make the city tick. Cheers!
Donate now