Shearwater – 'Fellow Travelers' album review
Jonathan Meiburg's folk-rockers cover songs by acts with whom they've toured, with decent results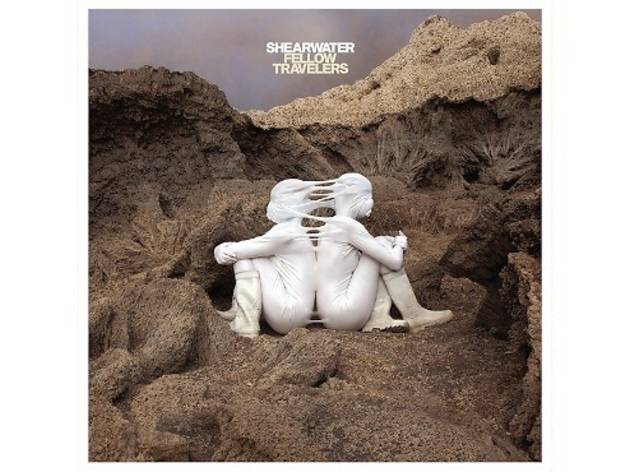 On this covers album with a commendably filial spin, Jonathan Meiburg and his band pay tribute to past touring partners from Clinic to Coldplay. Usually this sort of mutual appreciation and musical recipe swapping is the domain of limited release split singles (most recently from Tame Impala/Flaming Lips and Blood Red Shoes/Pulled Apart By Horses). But Shearwater, initially intending just to release a home-recorded EP as a stop-gap between 2012's 'Animal Joy' and the follow-up they're now recording, have gone the whole hog. There's an additional twist, too: each covered artist was invited to appear on the record, but contributing to another song instead of their own.
Kindred spirit and knowing a song like the back seat of your tour bus pay mixed dividends. Folk Implosion's low-slung and sinuous 'The Natural One' and Xiu Xiu's scuzzy and het-up 'I Luv the Valley Oh!' are clearly beloved indie anthems, and get little more than a respectful spit and polish. On the other hand, Shearwater's fresh but sympathetic ear finds the possibility of echoey industrial beauty in the perfunctory pop rush of Coldplay's 'Hurts Like Heaven', and the English folk melodies flickering in the embers of one of Wye Oak's especially dirge-like slowburners, 'Mary is Mary'. Here Meiburg's Antony-esque vocal blooms from a careful, cracked whisper, and a song by a little known Baltimore duo comes off sounding like something Jonny Cash might have wanted to record for 'American IV'.
It's sweet to know that it's Clinic doing the effects programming on the closing cover of The Baptist General's folk-rocker 'Fucked Up Life', and that the chirrups you probably missed on the Xiu Xiu track are house sparrows and bulbuls recorded by David Thomas Broughton in North Korea. It's also nice just to hear the latter's 'Ambiguity' getting a second-party look in, with its simple guitar line translated to harp: Broughton's particular territory is the circus of human frailty, which could be a thematic throughline for the whole album.
But because Shearwater are yet to go overground like
Arcade Fire
or
The National
, 'Fellow Travelers' is very much an exercise in preaching to the converted. '[When] every other place and person you see will be long gone tomorrow, if not five minutes from now,' reads Meiburg's sleeve-note essay, 'it makes the other bands you're travelling with seem like the only other three-dimensional beings in the world.' In singing other people's songs, he seems to have made his most personal album to date – but that doesn't make 'Fellow Travelers' a great covers collection, or really much more than a pretty good Shearwater record.
Buy this album here
What are your thoughts? Let us know in the comments box below or tweet us at @TimeOutMusic.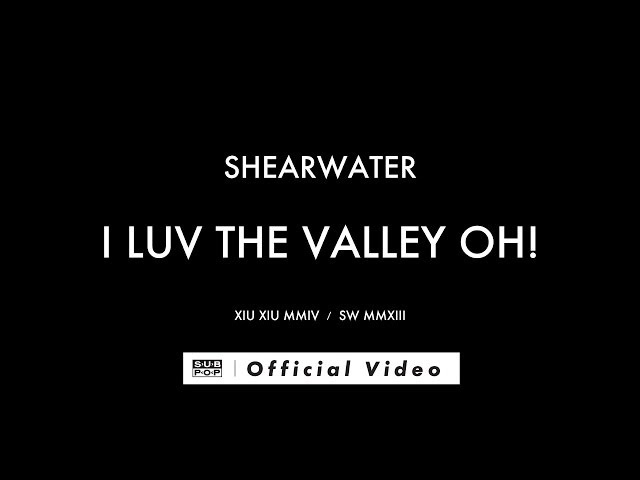 Sponsored listing
Proud Camden
Enfolded within Camden Market, this building may have been a horse hospital at one point in its lifetime, but it certainly ain't an animal refuge any more. The cobbled floors remain, as do the stables, but they've been spruced up and turned into booths. The roof terrace has also been revamped with bright colours and twee bunting. The main space is usually decked with artwork on the walls and also has a stage for live bands. There's a cabaret room on the other side of the venue and, of course, a bar serving up the usual tipples.  Club nights here usually feature indie-electro, synth-pop, R&B, hip hop and funk. 
Venue says: "From Drizzy to Dizzee, we play you the best in hip hop, trap and grime every Wednesday at Proud Camden."