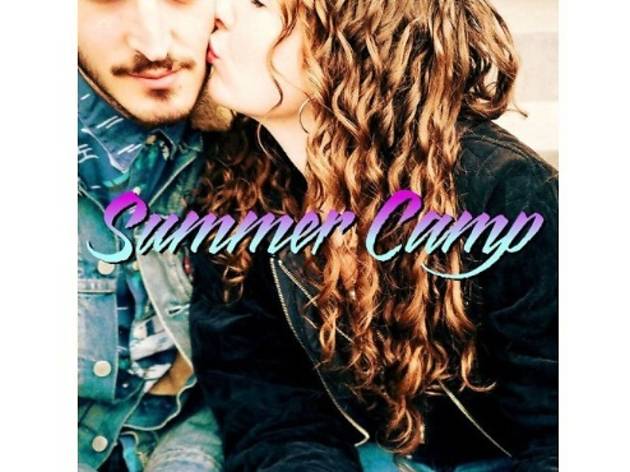 Summer Camp – 'Summer Camp' album review
The duo's glossy indie-pop shines even brighter second time around
Sankey has a very English pop voice, sometimes sounding like Sophie Ellis-Bextor without the hint of haughtiness, and now they've dialled down the California high school vibes of their 2011 debut album 'Welcome To Condale', Summer Camp's swooning pop tunes feel pretty English too. 'Do you still sleep on the same side of the bed?' Sankey sings on 'Phone Call', wondering about an ex in a way that's both moving and slightly mundane.
Over a 45-minute album, this sort of thing could teeter into tweeness, but thankfully Summer Camp lace their sugary iced tea with a dash of lemon. 'Fighters' is a crisp snapshot of a violent relationship; 'I Got You' and 'Everything Has Changed' experiment with tougher, R&B-style beats; and closing number 'Pink Summer' ends the album with what feels like a very un-Summer Camp-like sentiment: 'It's not how much you love, it's how much you are loved.'
All of which goes to show that another reason why Summer Camp make great indie-pop is because they manage to avoid the genre's Achilles heel: being a bit predictable.
Buy this album here
What are your thoughts? Let us know in the comments box below or tweet us at @TimeOutMusic.