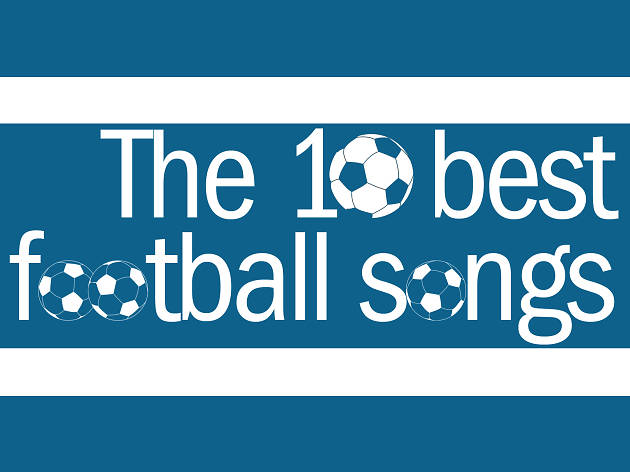 The 10 best football songs of all time
Football wouldn't be football without the music. Get ready for Euro '16 with the greatest ever football songs
Euro 2016 marks 20 years since the release of Baddiel and Skinner's anthem 'Three Lions'. To celebrate we're rounding up the best football tracks of all time: from crowd-pleasers to camp covers, from John Barnes rapping to Gazza crooning. We decided to skip the emotive classic hits in favour of edgier anthems. Don't expect any walking alone, blowing bubbles or 'glory, glory Man United' on this list. Do expect bad football puns, catchy hooks and painfully tuneless singing. In-ger-land!
RECOMMENDED: Football pubs in London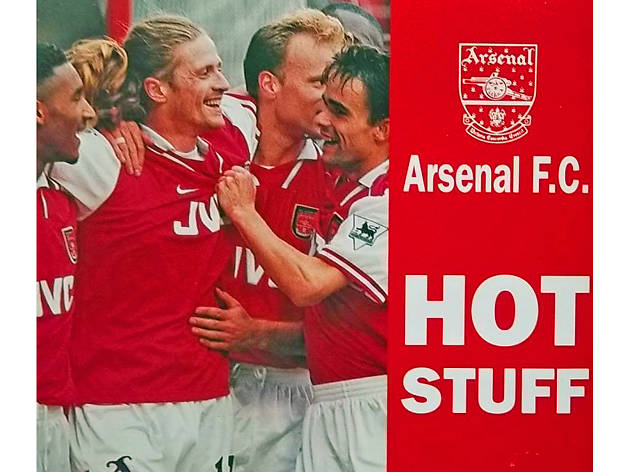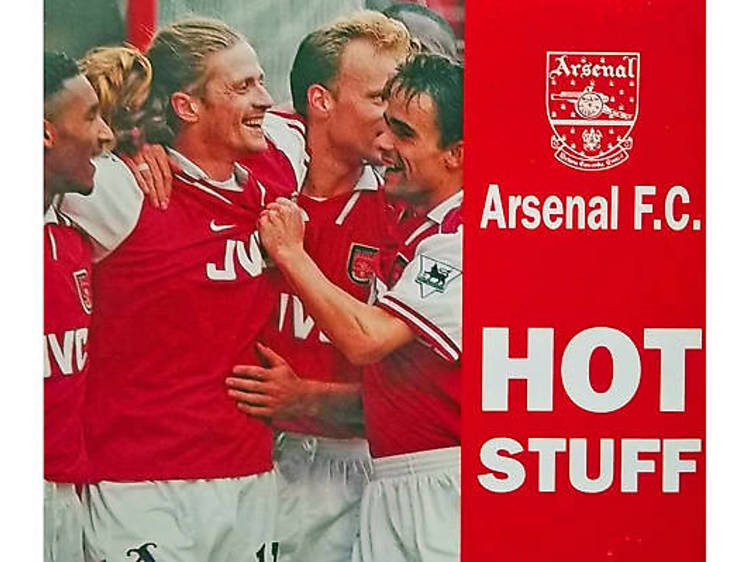 10. 'Hot Stuff' – Arsenal FC (1998)
Take a song that typically gets your parents on the dance floor, add tinned crowd noise and a verse sung by the Arsenal squad and you've got the team's FA Cup cover of 'Hot Stuff'. It's so close to the original version that we're not 100 percent sure it deserves a spot on this list, but 'keep telling us we're boring – we'll just keep on scoring' is hella catchy.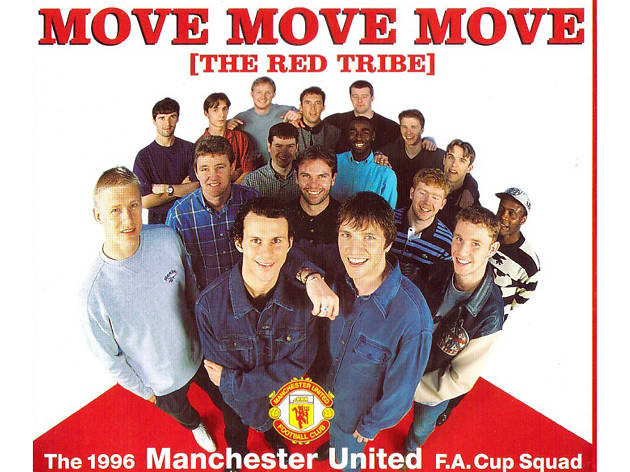 9. 'Move Move Move (The Red Tribe)' – Manchester United FC (1996)
If you ever need to show someone what the '90s were like in less than four minutes, just make them watch the video for this track. It's got rave vibes (thanks to the 'I Like to Move It'-esque bassline) plus a call-and-response break more suited to '90s hip hop, as well as Beckham with curtains and footage of the Man U team hanging out in the studio with Pete Waterman.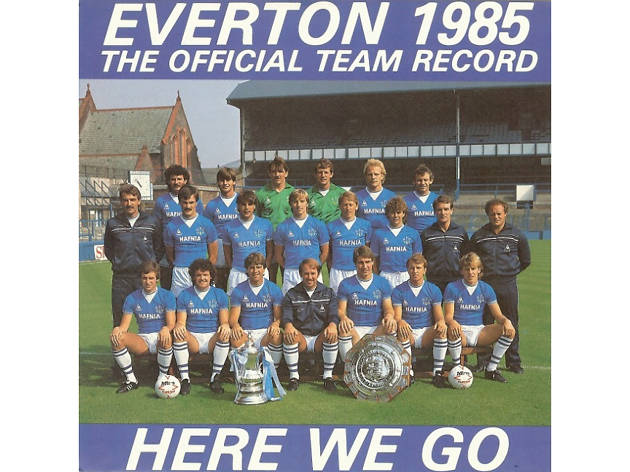 8. 'Here We Go' – Everton FC (1985)
While Everton keep it simple with the lyrics on this track, but the video of them performing the track on 'Wogan' makes it special. Look at those duck-egg tracksuits, that hair and the way the team are standing like they've been held hostage by choirmaster Gareth May. Also featured: a whistling break and Wogan waving an Everton scarf with unstoppable passion.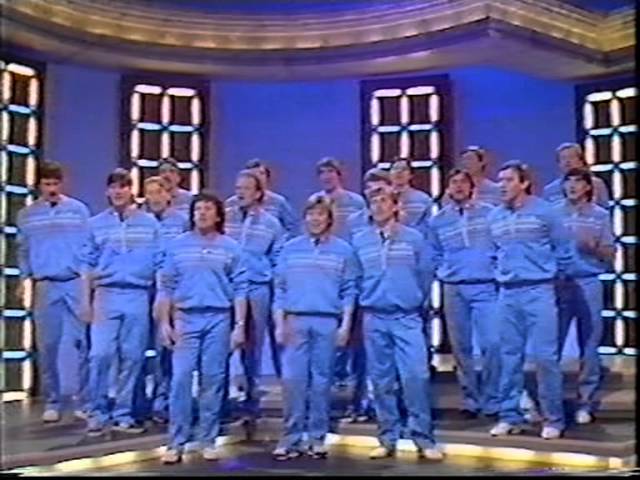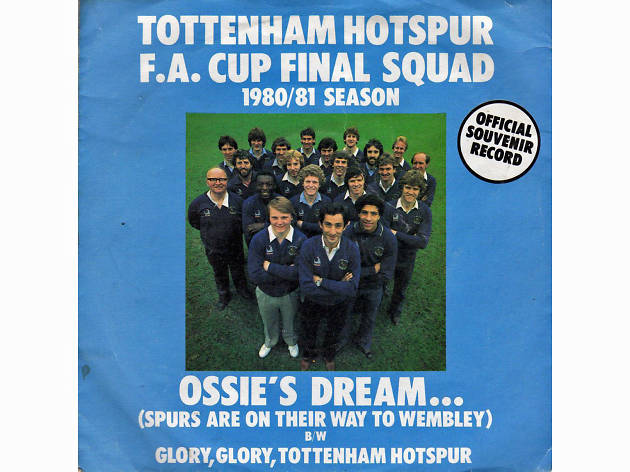 7. 'Ossie's Dream (Spurs Are on Their Way to Wembley)' – Tottenham Hotspur FC (1981)
The lyrics to 'Ossie's Dream' take melodrama to the extreme: 'The kings are claiming the throne… We know the enemy will fear us in the battle coming up!' But thanks to its cheeky, piano-bashing Chas & Dave tune the song's just crying out to be sung in a pub while jumping from foot to foot. Listen to it once and it'll be stuck in your head all week, even if no-one really remembers who Osvaldo Ardiles even was.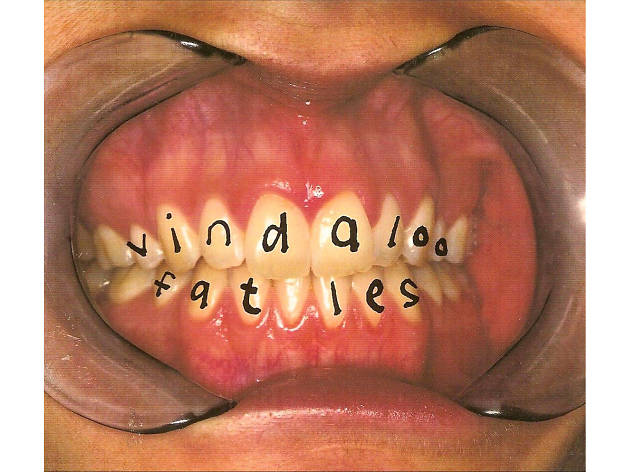 6. 'Vindaloo' – Fat Les (1998)
Written by Keith Allen, Alex James from Blur and touring Pink Floyd member Guy Pratt, 'Vindaloo' was originally written as a parody of football chants. The leftfield lyrics stuck and eventually 'Me and me mum and me dad and me gran/And a bucket of vindaloo' became a chant itself. Look out for young Lily and Alfie Allen in the 'Bittersweet Symphony'-parodying video.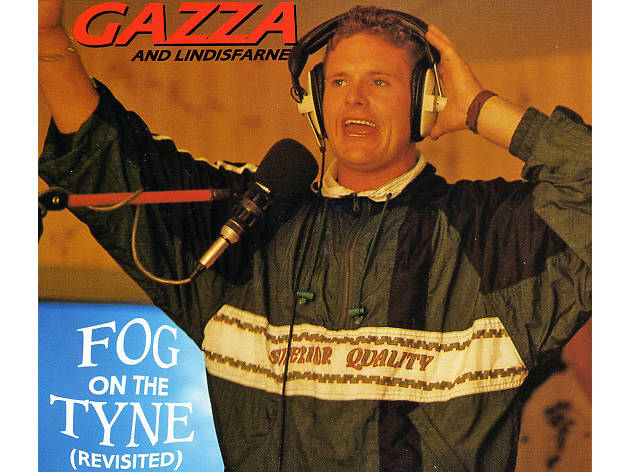 5. 'Fog on the Tyne (Revisited)' – Gazza and Lindisfarne (1990)
There's been some debate in the office about whether Gazza's rave-era cover of the Lindisfarne classic is a football song or just a song sung by a footballer. We're giving it the benefit of the doubt because of the numerous references to the 'Geordie boys'. Also the image of Gazza 'sittin' in a sleazy snack bar/Suckin' sickly sausage rolls' is too good to miss out.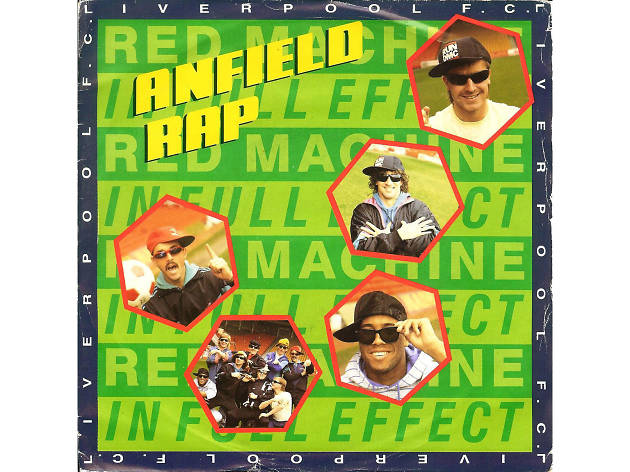 4. 'Anfield Rap' – Liverpool FC (1998)
Both awful and beautiful at the same time, the 'Anfield Rap' is a hip hop track written by midfielder Craig Johnston about teaching the team's non-Scouse players to talk like a Liverpudlian. It nods to LL Cool J, features a Beatles guitar riff and even tackles wage inequality: 'He gives us stick about the north-south divide/'Cause they got the jobs – yeah, but we got the side.'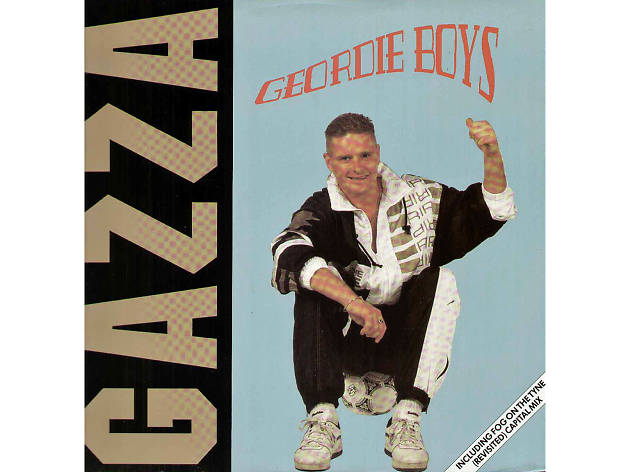 3. 'Geordie Boys' – Gazza (1990)
Imagine dropping acid with Gazza. and you're getting somewhere close to the majesty of 'Geordie Boys'. Two parts rave culture, one part lad-on-the-lash, the track mashes Paul's rapping with a soul house vocal. Plus the 'Top of the Pops' video shows Gazza flashing his pasty abs in shorts and an unzipped tracksuit top, and absolutely bloody loving it. This is football's 'Ebeneezer Goode'.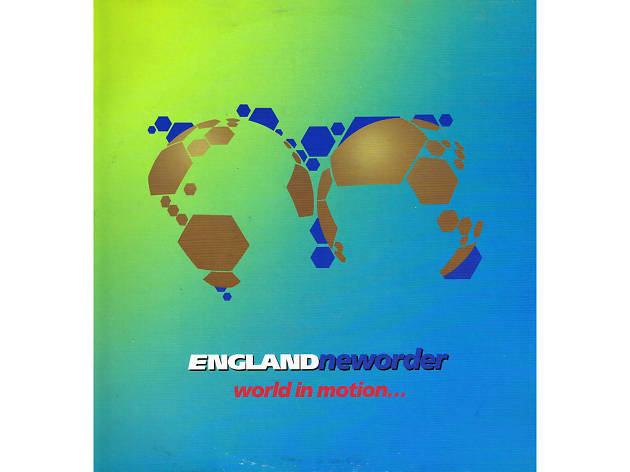 2. 'World in Motion' – New Order (1990)
Recorded for the 1990 World Cup and soaked in beery, bittersweet emotion, 'World in Motion' is the musical equivalent of watching the Euro semis in a pub in Peckham. It's also pretty much the only football song that's genuinely pleasant to listen to in a non-footballing context. And John Barnes's rap is, of course, a thing of beauty.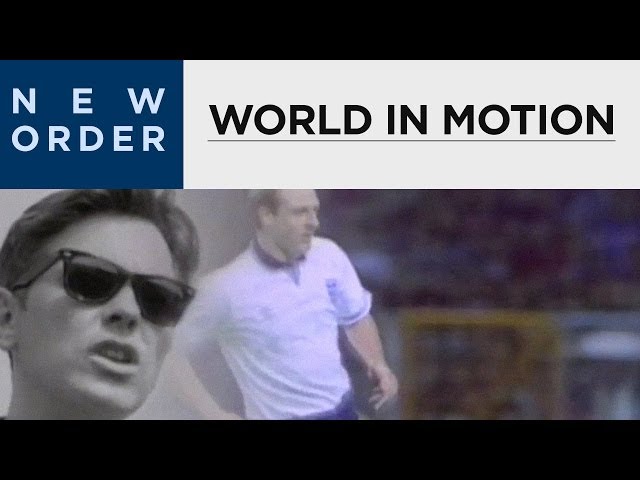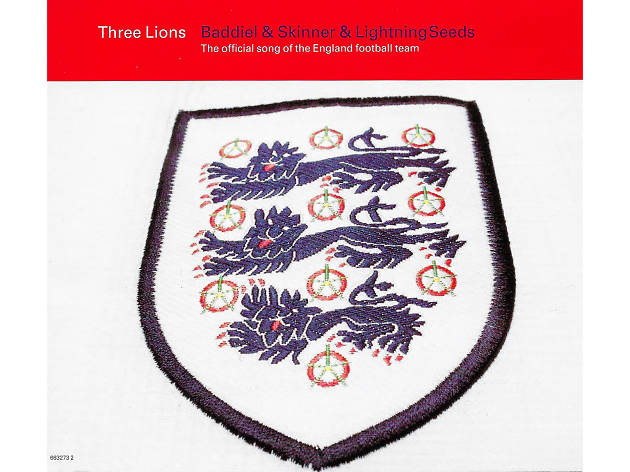 1. 'Three Lions' – Frank Skinner, David Baddiel & The Lightning Seeds (1996)
Sure, 'World In Motion' is cool, but 'Three Lions' is The Definitive Football Song. Written and performed for Euro '96, it's chantable, not that painful to listen to and guaranteed to make your dad cry. Just don't even get us started on the '98 version.
Read more about why 'Three Lions' is the best football song ever written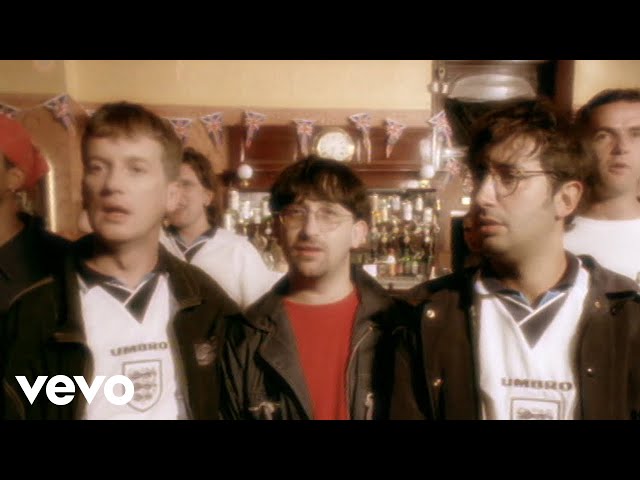 Through to the semis? Get a party going!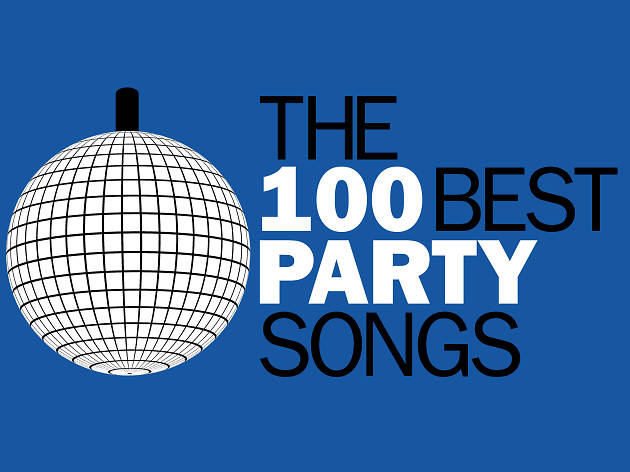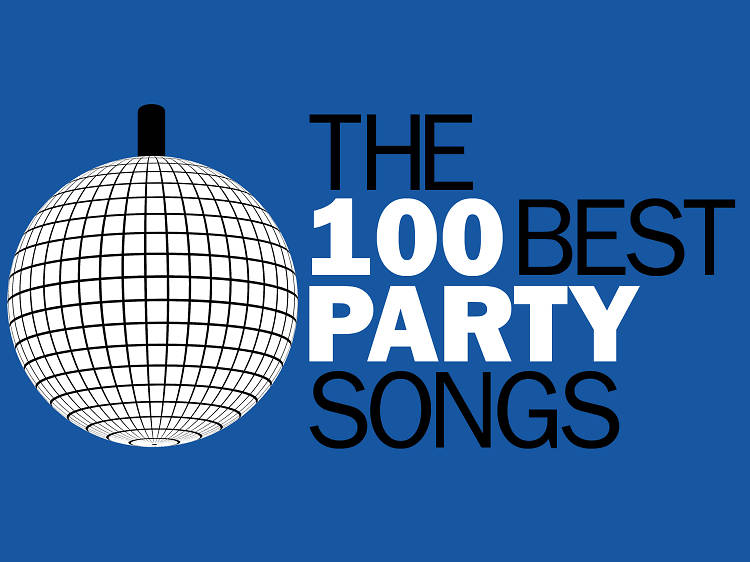 You're having a party, you say? Not sure what to cue up on your iPhone? Rest assured, we've got you covered. In fact, we're worried that our playlist of the 100 greatest party songs may actually cause your dancefloor to spontaneously combust in an explosion of pure joy and body-moving ecstasy.
Support Time Out
We see you're using an ad-blocker. Ad revenue is Time Out's main source of income. The content you're reading is made by independent, expert local journalists.
Support Time Out directly today and help us champion the people and places which make the city tick. Cheers!
Donate now