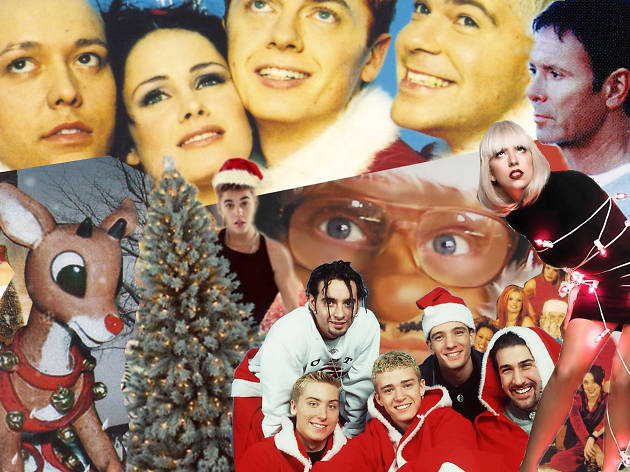 The 12 worst Christmas songs ever inflicted on humankind
Prepare to wallow in the sheer awfulness of these festive pop turkeys. These terrible Christmas songs are perfect for clearing the dancefloor at your office party
It's the season of rampant consumerism and desperate pop stars, so what better way to celebrate the 12 days of Christmas than with a dozen truly awful festive tracks? There are genuinely great Christmas songs, but these horrors are a much more honest reflection of the hours you're about to spend watching TOTP2 with your nan. (In fact, they're all so bad that this version of 'Silent Night' performed by cats didn't even make the list.) Deck the halls with last year's tatty tinsel (or punish everyone at your office Christmas party) with what surely is the worst Christmas playlist of all time.
The worst Christmas songs
12. 'All I Want For Christmas' – Mariah Carey and Justin Bieber
Let's roll back the years to Christmas 2011. A 17-year-old Justin Bieber spots a 41-year-old Mariah Carey in a Macy's department store. He's wearing your mum's earrings and a red leather jacket. She's dressed as Mrs X-Rated Claus. Soon they're squeezed into a sleigh alongside each other.
Taking the best Christmas track of all time and adding Bieber to it is already a bad idea. Making an exceptionally creepy video to go with it is an even worse one.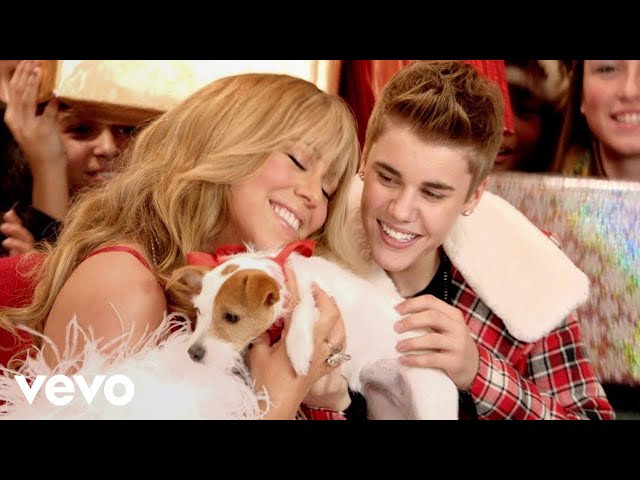 11. 'Merry Christmas, Happy Holidays' – N Sync
This 1998 single could be by any '90s boy band. It's cooked up to be a filler track on a Debenhams shop floor playlist or the soundtrack to the credits on a straight-to-DVD Christmas movie. So why did it make the list? Justin Timberlake's hair.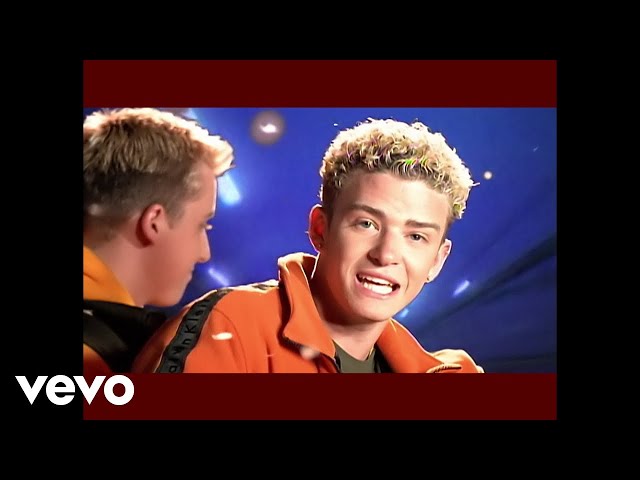 10. 'Spin Me a Christmas' – Aqua
Did you know Aqua were still around in 2009?! Best known for their 1997 single 'Barbie Girl', the Scandi three-piece DOMINATED THE CHARTS with festive trance number 'Spin Me a Christmas' in the late noughties. Only joking: they charted at Number 43 in Denmark and nowhere else.
9. 'Have a Cheeky Christmas' – The Cheeky Girls
Just watch the first minute of the video and marvel at the sheer terror in the reindeer's eyes. He's going to call his agent right after this video shoot ends: 'You said it was a great gig with a "famous double act" – not "Popstars: The Rivals" rejects! What does "getting sexy in the snow" even mean?'
That being said, this tune is catchy as hell.
8. 'Drummer Boy' – Justin Bieber and Busta Rhymes
Poor old Justin's not doing very well on this list – though that's mainly because his second album 'Under the Mistletoe' is jam-packed with awful Christmas songs. 'Drummer Boy' features JB singing parts of the traditional hymn over a banging bassline, before rapping: 'I'm surprised you didn't hear this in the Bible.' It also features Busta Rhymes spitting the line 'eggnog with a little sprinkle of vanilla' like he's at the till in Starbucks. We can forgive Justin (he was just 17 at the time), but Busta should really know better.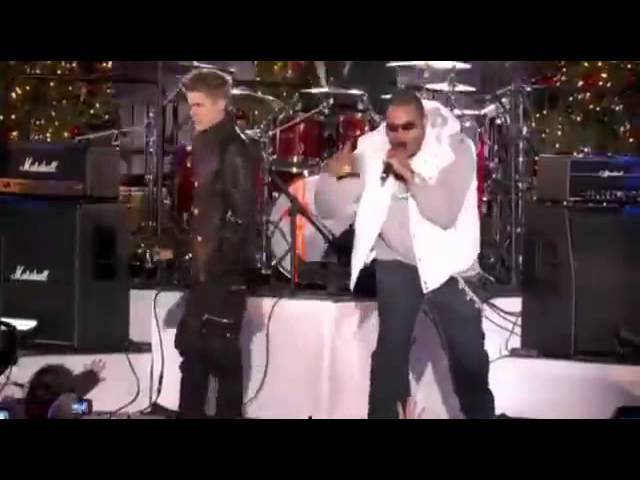 7. 'Santa Baby' – Madonna
Everything about this cover should be so, so perfect. Its opening bars lure you into a false sense of security. You're about to hear pop queen Madonna at the peak of her '80s glory covering a classic Christmas hit – what could go wrong? Then the weird Betty Boop accent kicks in. As one YouTube commenter points out: 'She sounds like Chuckie from the Rugrats.'
6. 'Christmas Conga' – Cyndi Lauper
The only person who ever thought the holiday season needed more conga is that guy in your office who always demands to hear 'Agadoo' by Black Lace at Christmas parties. And even he isn't convinced by the lyric 'Bonga, bonga, bonga/Do the Christmas conga.'
5. 'Millennium Prayer' – Cliff Richard
Lighten up, Cliff. No need to keep rambling on about the true meaning of Christmas. Especially since you don't seem to have put much effort into getting your message across – I mean, you've not even written your own lyrics. You're just reciting the Lord's Prayer again and again (except for an interlude at 2:40 when you start passionately clapping for a while).
Important side-note: we're almost certain Kanye's 'Bound 2' video was based on the first 15 seconds of this clip.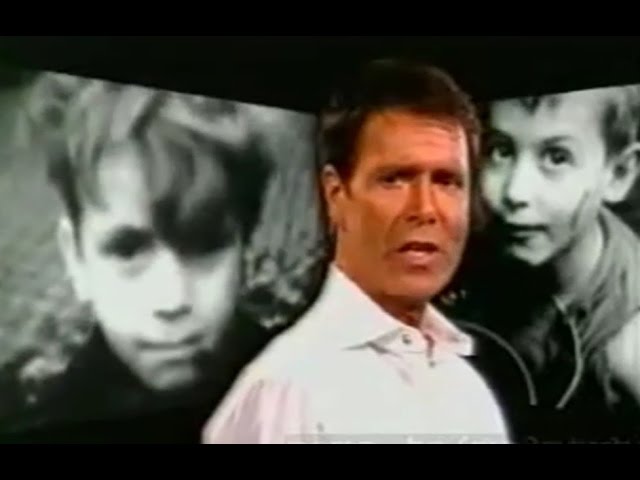 4. 'Christmas Tree' – Lady Gaga and Space Cowboy
Oh god, its 2008 again. You're wearing a whole rail of neon American Apparel items at once and you're watching your mate's terrible band who think they're the Klaxons. Except this isn't your mate's terrible band: this is Lady Gaga singing lyrics like 'wake me up, put me on top, let's fa-la-la-la' and 'the only place I want to be is underneath your Christmas tree'. Isn't she worried about needles?
3. 'Christmas Wrapping' – Spice Girls
Between 1996 and 1998, the Spice Girls released three consecutive Christmas number ones: '2 Become 1', 'Too Much' and 'Goodbye'. So you'd think their B-side cover of The Waitresses' 'Christmas Wrapping' would be a banger. Nope. We're pretty sure they all just sat around Mel C's keyboard and recorded it over the top of the 'Disco II' automated backing track.
2. 'Do They Know It's Christmas?' – Band Aid 20
The key issue here is that popular music in 2004 was so terrible that even Rachel from S Club 7 made the Band Aid line-up. If you're going to celebrate the anniversary of a charity song – one that was quite average even when performed by very good singers in 1984 – then don't do it with Busted, Lemar and Jamelia off 'Loose Women'.
1. Bo Selecta – 'Proper Crimbo'
'Proper Crimbo' is that lad in your local on Christmas Eve, the one who's convinced all of his rugby mates to dress up as Christmas fairies and just strawpedoed a jug of mulled wine. 'PROPER CRIMBOOO,' he's yelling in your face with hot, boozy breath. 'HAVIN' A LAFF COZ ITS FOOKING CHRISTMASSS.'
It's just the absolute worst. Merry Christmas, or whatever.
More festive fun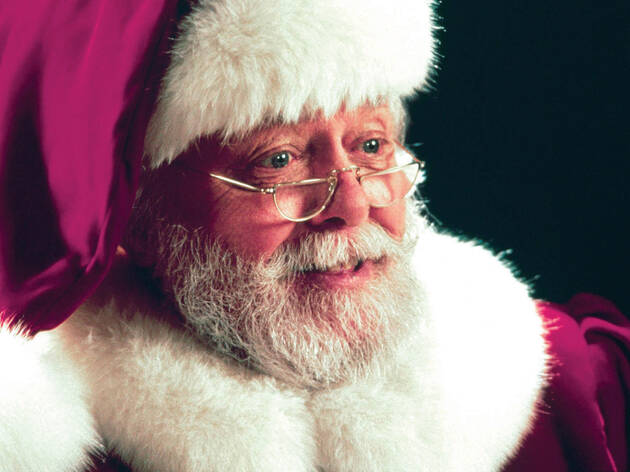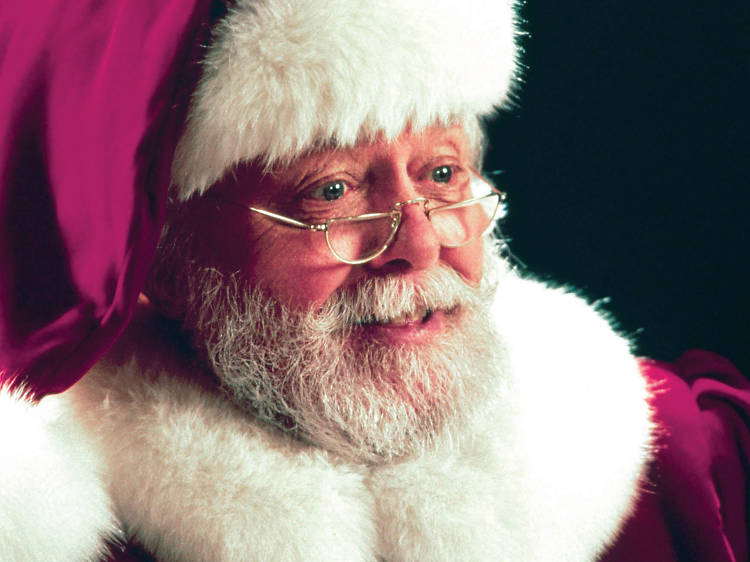 Discover psycho Santas, machine-gun terrorists and home-invading thieves – plus, of course, all the cockle-warming sentiment, feel-good frolics and classic Christmas movies for kids we demand for our festive viewing.
Support Time Out
We see you're using an ad-blocker. Ad revenue is Time Out's main source of income. The content you're reading is made by independent, expert local journalists.
Support Time Out directly today and help us champion the people and places which make the city tick. Cheers!
Donate now