The 20 best R&B songs ever
Get slow, smooth and sexy with our ultimate playlist of the best R&B songs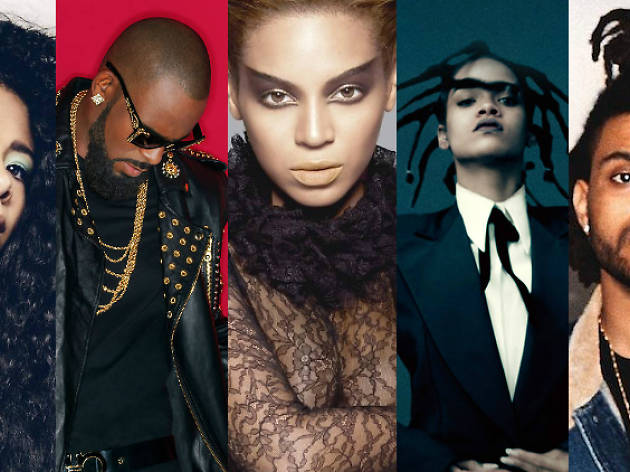 There's a reason R&B music has been filling dancefloors for well over three decades: the combination of beats, bass and bravura is incredibly infectious. But R&B is also a genre that's proved remarkably adaptable since pioneers like Janet Jackson and Cameo were strutting their stuff in the mid-'80s. R&B can be smooth and seductive (think Boyz II Men), brash and boastful (Kelis's 'Milkshake' springs to mind), and cool and classic (here's looking at you, Rihanna and Pharrell). Our definitive R&B songs playlist captures all facets of this fantastic, ever-evolving genre to give you a big fat slab of pure ear candy.
The 20 best R&B songs ever
20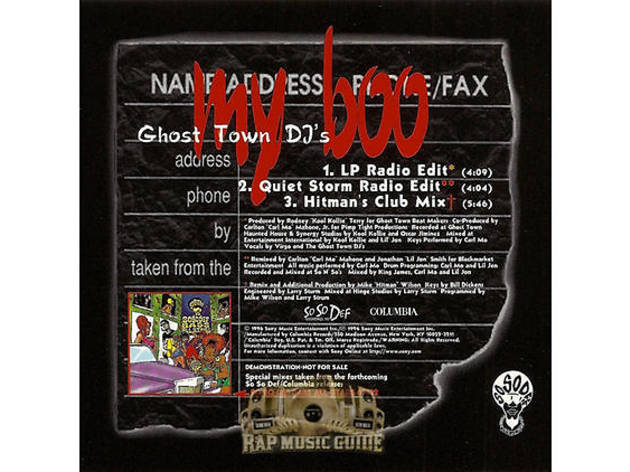 'My Boo' – Ghost Town DJs
Heavily influenced by Miami bass (an amped-up hybrid of hip hop and '80s electro), 'My Boo' was the first and only hit from the little-known outfit Ghost Town DJs. Filled with silky vocal harmonies layered over punchy beats, it's instant and infectious, and remains an underground R&B classic. Tristan Parker
19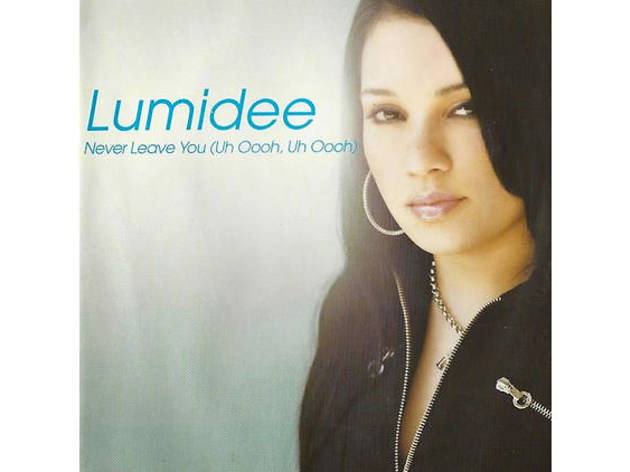 'Never Leave You (Uh Oooh, Uh Oooh)' – Lumidee
It's a marvel of simplicity. There are only two things at work on this deep, seductive 2003 hit: a dubby vocal and a smoking-hot beat. The latter is actually a well-worn mix of kicks and claps, created in Jamaica by dancehall producer Steven Marsden and known as the 'Diwali' rhythm. Though used numerous times by Sean Paul, ODB, Elephant Man and more, it never sounded better than when Harlem-born singer Lumidee blessed the track with a vocal so haunting and hazy it practically invented hipster R&B at a stroke. Oliver Keens
18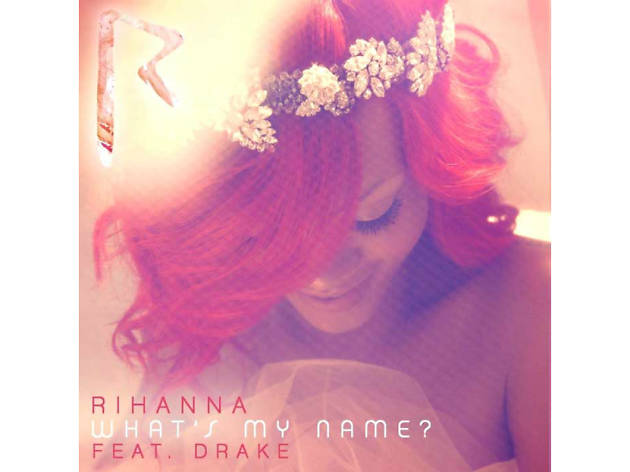 'What's My Name?' – Rihanna
Following the infuriatingly repetitive hook of 'Umbrella', which sent Rihanna to Number One pretty much everywhere, the prolific Barbadian singer dropped another in 'What's My Name?'. This time in the form of 'oh na-na', which she intones in the video at Drake while flashing her come-to-bed eyes. Asides from her sex appeal, which Rihanna's never been afraid to flaunt (see: 'Rude Boy'), this track showcases her knack for fluidity. The beat is undeniably danceable, yet Rihanna maintains a gentleness throughout that's endlessly easy on the ears. Danielle Goldstein
17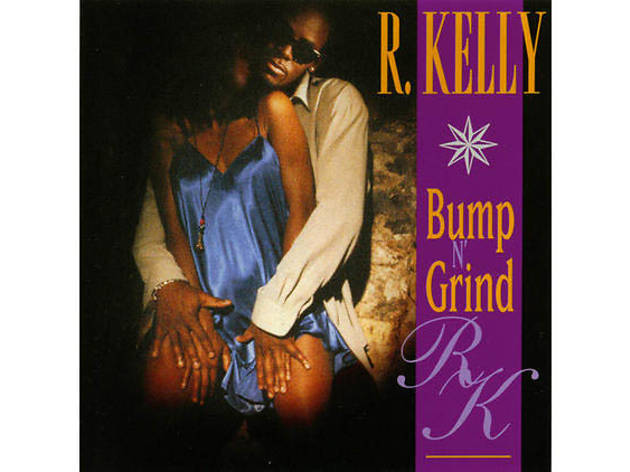 'Bump N' Grind' – R Kelly
The second single off Kelly's 1994 solo debut '12 Play', 'Bump N' Grind' keeps it slow and simple. It's got a bedroom-friendly beat, some sexy synth and straightforward, unapologetic lyrics (unlike some of Kelly's later hits, in which sex is creatively compared to, um, 'Jurassic Park'). R Kelly knows what you want, he knows what you need and frankly, he sees nothing wrong with it. Kate Wertheimer
16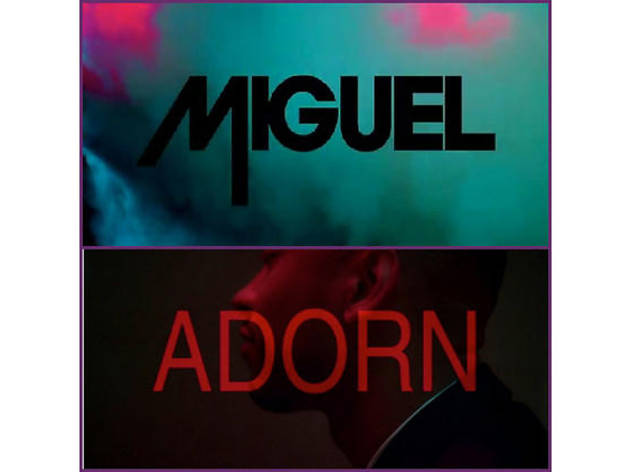 'Adorn' – Miguel
Smooth-singing Miguel toes the line between lothario and sweetheart: in his voice, one can hear shades of a young Marvin Gaye. The dichotomy is laid plain in his impassioned 2012 breakout single, 'Adorn', a song about love and sex in equal measure. Andrew Frisicano
15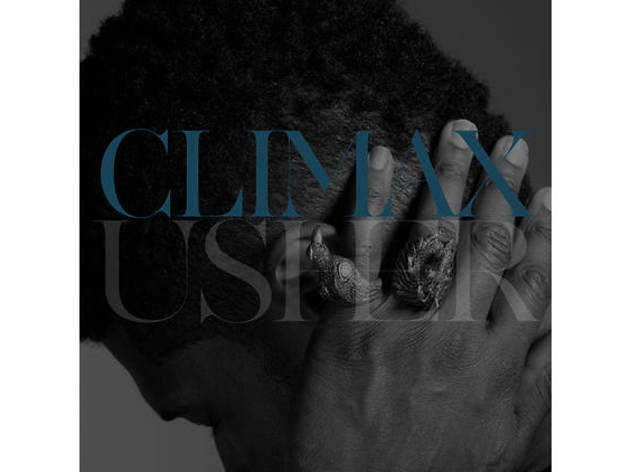 'Climax' – Usher
Usher Raymond IV has a brace of potential entries into the pantheon of R&B. So, why 2010's 'Climax'? Well, firstly, factor in the uncharacteristically restrained production from Diplo (not to mention the string arrangement from Björk collaborator Nico Muhly). Then, add that falsetto: a thick stream of high-pitched, sadsack emoting that only a few men on the planet could pull off without serious injury. Mix them together and you have the perfect modern R&B record – one that proves the genre has the ability to reinvent itself for generations to come. Oliver Keens
14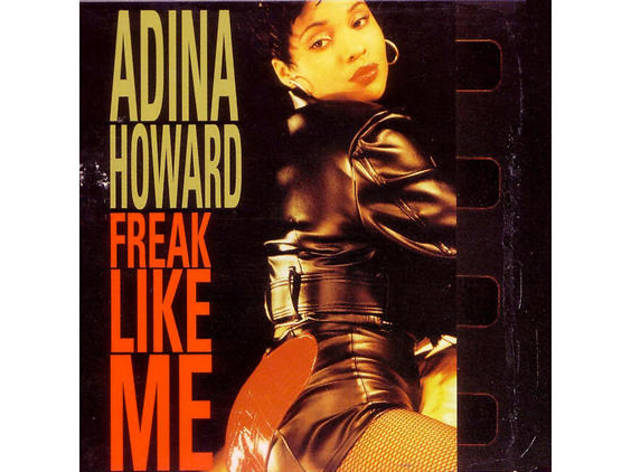 'Freak Like Me' – Adina Howard
The slow, sultry grooves and anthemic, gospel-indebted chorus of Adina Howard's Sly And The Family Stone-sampling debut single still sound just as slinky today as they did in 1995. She never really came close to bettering 'Freak Like Me' (though she certainly tried to out-sex it in songs like 'Buttnaked' and 'Sexual Needs'), but she never really needed to. Tristan Parker
13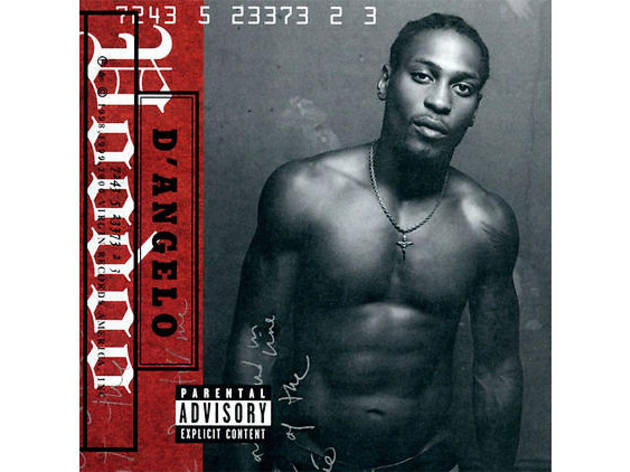 'Untitled (How Does It Feel)' – D'Angelo
If R&B be the music of sweet, sweet love-making (yes, that's the word we're using here), then for God's sake let's cue up some D'Angelo. Specifically, this glistening anthem from the 'Brown Sugar' singer's 2000 album, 'Voodoo'. Seduction is everything here, and what's so glorious about 'Untitled' is that for all D'Angelo's intimate (okay, explicit) come-ons, the music takes its sweet time, slow-building to an ecstatic climax. And then there's that video…Sophie Harris
12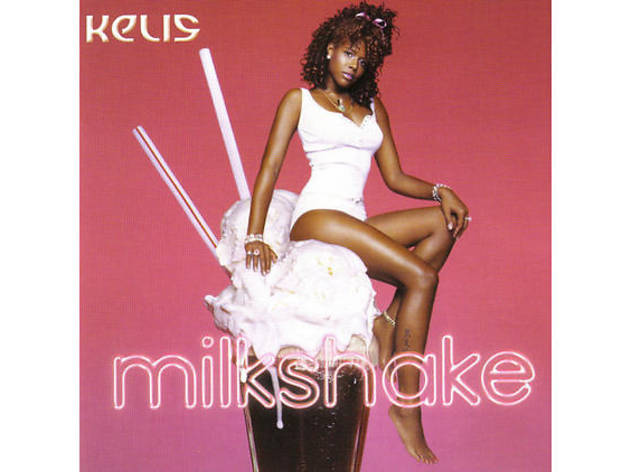 'Milkshake' – Kelis
Who'd have thought that anything on the McDonald's menu could inspire something this funky? An edgy Neptunes beat keeps it pumping, while star-in-the-making Kelis gets braggadocious about her dairy drinks. Other highlights: the twerktastic video (with a cameo by Kelis's future husband Nas), an excellent use of the word 'thee', the blasting bass synth pushing up against the delicate darbuka drum percussion, and the inexplicable 'ding' noise every few bars that you can't unhear now. You're welcome. James Manning
11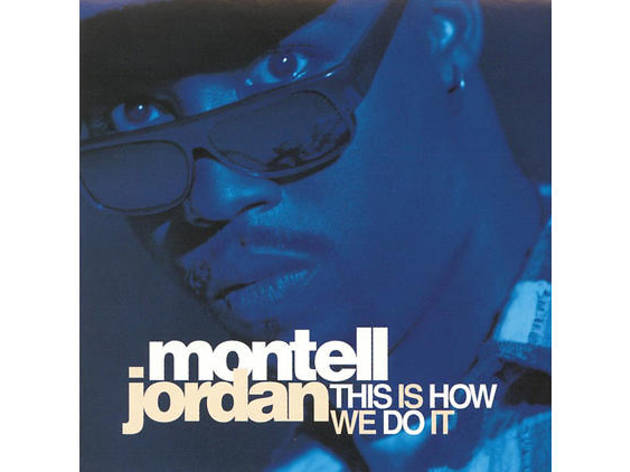 'This Is How We Do It' – Montell Jordan
Did anyone happen to wonder, back in 1995, how a young, Def Jam-signed singer got his sexy A-game on before a weekend of partying? If they did, Montell Jordan was only too happy to explain, via this unashamedly raunchy, upbeat, Billboard Chart-smashing debut single. Tristan Parker
Show more
More magnificent music
From love songs to London songs, R&B jams to '80s classics, dive into our collection of great music lists.
Read more