Mariah Carey recently denied being the 'Queen of Christmas', telling a reporter: 'That is not my appellation.'
With the greatest respect to La Carey and every note of her majestic eight-octave instrument, I must humbly disagree. Here are five reasons why Mariah – who plays at The O2 tonight – really is the reigning Queen of Christmas...
1. She co-wrote the best Christmas song of all time
Sure, Wham!'s 'Last Christmas' is lovely and Darlene Love's 'Christmas (Baby Please Come Home)' cheers up even the sulkiest Scrooge. But Mariah's 'All I Want for Christmas Is You' (co-penned with a fella called, yes, Baby Love) is the glitzy holiday stomper that gets everyone singing along – whether they've been mainlining Baileys or not. It's a song so goddamn perfect it even survived being re-recorded as a duet with Bieber in 2011. The million-seller has returned to the UK Top 40 every year since 2007. Respect.
2. Mariah knows the true value of Christmas: capitalism
Visit Mariah's website and you'll find her 'All I Want for Christmas' Collection. Here you can snag a Mariah Santa hat, Mariah tree decorations and even an MC Christmas stocking. It's quite a strong set of Crimbo tat, all in all. If I don't open an 'All I Want for Christmas Is You' candle on the 25th, Boxing Day will be rather frosty.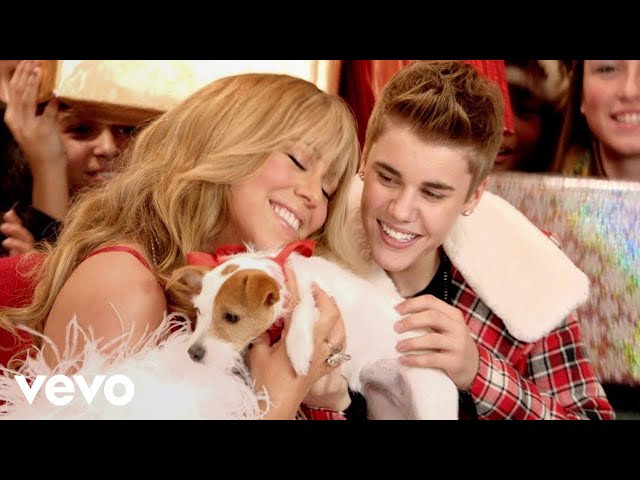 3. Nobody does Christmas on Instagram better
Mariah totally understands that self-restraint and notions of good taste are wasted at Christmas. If you want to see someone frolicking in the Aspen snow in a red bikini (2013), or sipping eggnog in front of a Christmas tree while flashing some magnificent cleavage (2016), Mariah's your gal.
4. She's no festive phoney
At school, we were told Christmas is a time for 'peace on earth and goodwill to all men'. Mariah knows this is nonsense, and like most of us prefers beef over turkey. Take her long-rumoured feud with Jennifer Lopez, which famously began when Mariah reinvented shade by saying: 'I don't know her.' It continued years later when Queen M added knowingly: 'I still don't know her.' Mariah's more likely to announce her retirement this Christmas Day than send JLo a warm and fuzzy festive message. Someone get her a cameo in the 'EastEnders' Christmas special pronto.
5. She's made her Christmas shows an annual tradition
Mariah has performed Christmas concerts in the States since 2014, but this year she's finally bringing her festive spectacular to the UK. Fans will be seeing her at the O2 tonight will be treated to seasonal classics like 'Silent Night' and more sequins than a drag convention.