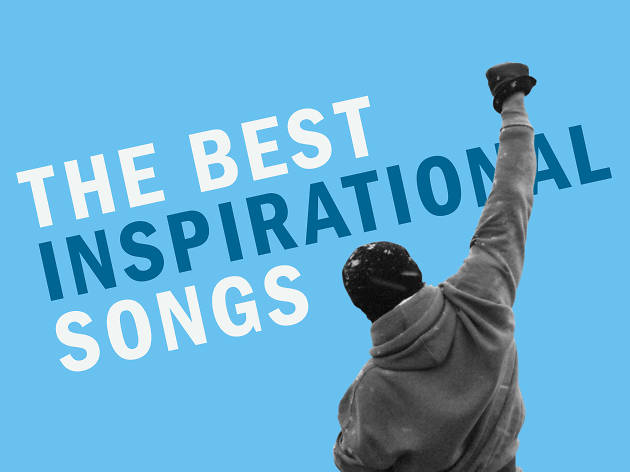 The best inspirational songs
Let music give you a sweet, sweet boost with our list of the 30 most inspiring songs of all time
Life is tough, and tiring, and kind of expensive... especially if you live in London. Sometimes it's hard not to wish you had your own personal cheerleader to give you a pep talk whenever your branches are beginning to droop. That's not possible, sadly, but you can always rely on music to give you a quick (and cheap) mood boost. So to help you find your motivational mojo, we've picked 30 of the most inspirational songs out there. With these bops on your playlist, there will be no stopping you from now on.
RECOMMENDED: The best '90s songs
The best inspirational songs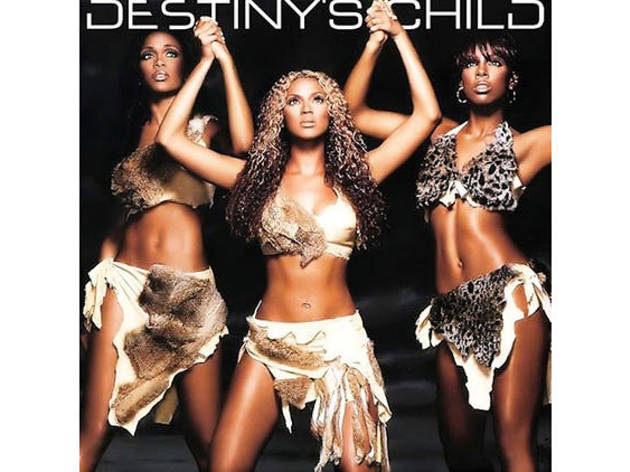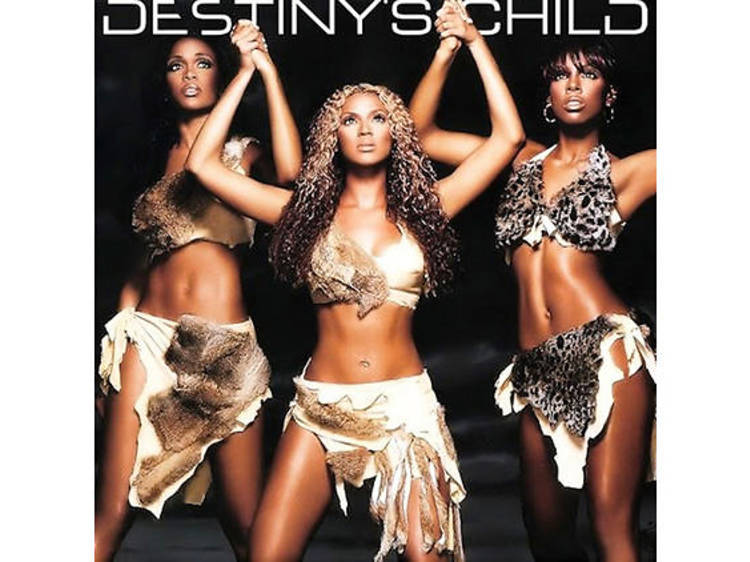 30. 'Survivor' – Destiny's Child
A true lesson in resilience from Queen Bey and co, this classic is a motivational poster turned into an R&B banger. The song came off the back of problems within the group, but it silenced their critics and inspired fans in the process.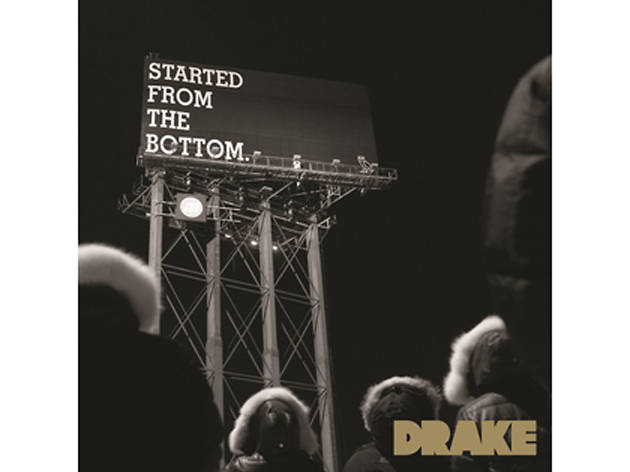 29. 'Started from the Bottom' – Drake
Once upon a time, Drake was just like you, arguing with his mum and sitting in traffic. Now he wears all the chains – even when he's doing the washing up – to remind him how far he's come. After listening to this for a few minutes, you'll feel like you and your crew can go that far too.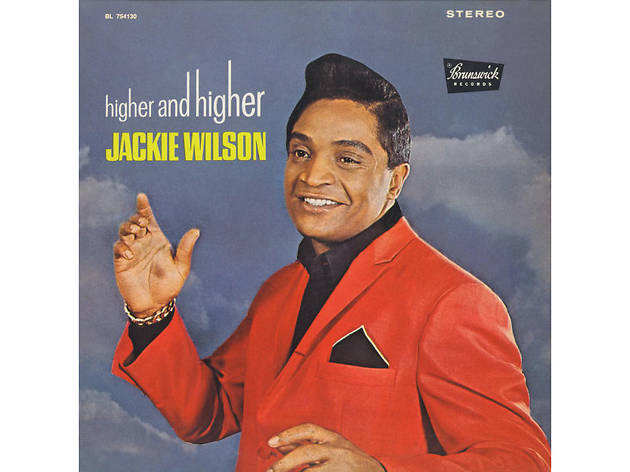 28. '(Your Love Keeps Lifting Me) Higher and Higher' – Jackie Wilson
Possibly the greatest feelgood song of all time, this tune is three minutes of pure happiness and will fling you straight into summer. There are loads of cover versions knocking around, but – surprise surprise – the joyous original still wins hands down.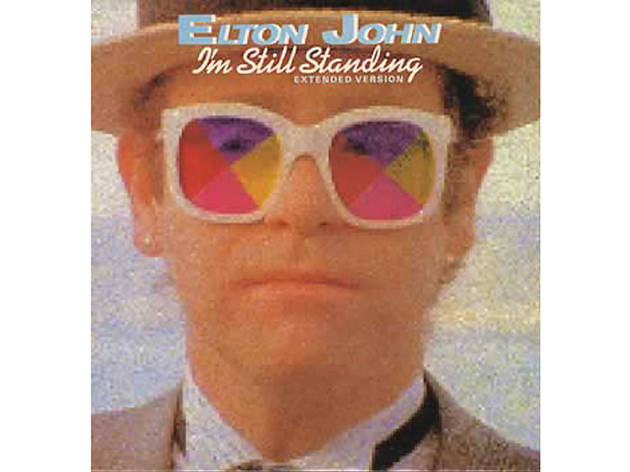 27. 'I'm Still Standing' – Elton John
A seriously up-tempo song, 'I'm Still Standing' is all about triumph in the face of adversity. Although it was written as a post-break-up anthem, many of Elton's fans see it as a statement of the singer's toughness. Learn from that steely resiliance, people!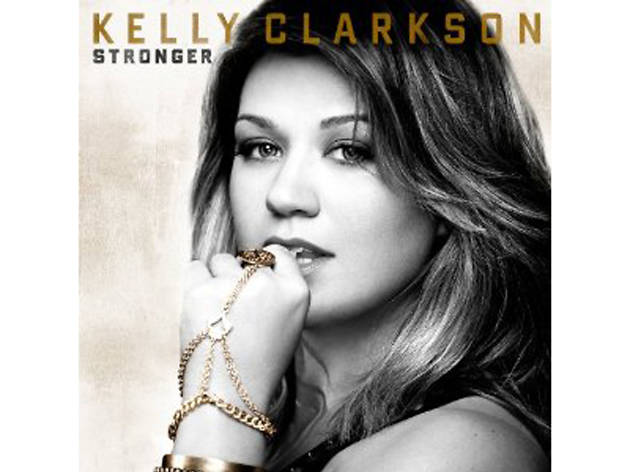 26. 'Stronger (What Doesn't Kill You)' – Kelly Clarkson
'What doesn't kill you / makes you stronger,' sings the first ever winner of 'American Idol' on this 2012 hit, which takes lyrical inspiration, believe it or not, from Friedrich Nietzsche. This one is all about dusting yourself off and getting the hell back out there, no matter what.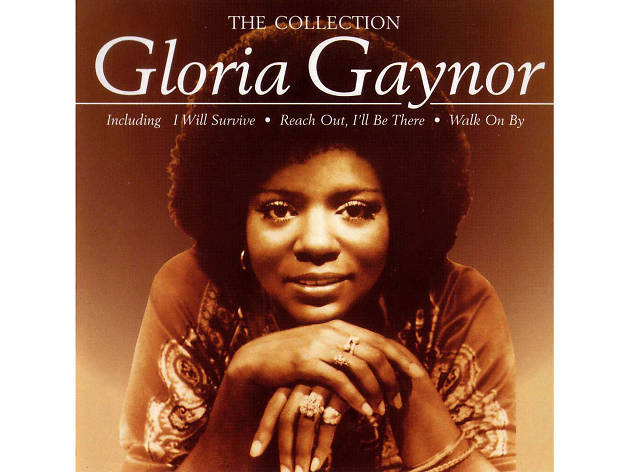 25. 'I Will Survive' – Gloria Gaynor
Another number that proves life goes on after a break-up, this ultimately empowering disco anthem is a classic motivational tune. Gaynor later used it as the backdrop for a 2013 anthology of inspirational stories called 'We Will Survive'. Destiny's Child may have shouted about it the loudest, but GG was the original survivor.
24. 'Eye of the Tiger' – Survivor
Yet more survivors, this time providing the tune that got Rocky Balboa out of his rut and back in the ring. We defy you to hear those thudding, opening guitar chords and not feel 110 percent ready to deal with whatever nonsense the day throws at you. Just like Rocky, you got this – just don't start punching people, okay?
23. '***Flawless' – Beyoncé
Sampling Chimamanda Ngozi Adichie's inspirational feminist call to arms, there are many layers to '***Flawless' and just too many motivational lines to count. The overriding message, however, rings clear and true: ladies, you're flawless – and you shouldn't be defined by a relationship.
22. 'New York, New York' – Frank Sinatra
'If I can make it there / I'll make it anywhere' – Sinatra's defiant 1979 cover of the theme song from the Martin Scorsese film of the same name (the original was by Liza Minnelli) is all about shaking off the shackles of your old, small-town life and making it big in the city. Sound familiar, Londoners?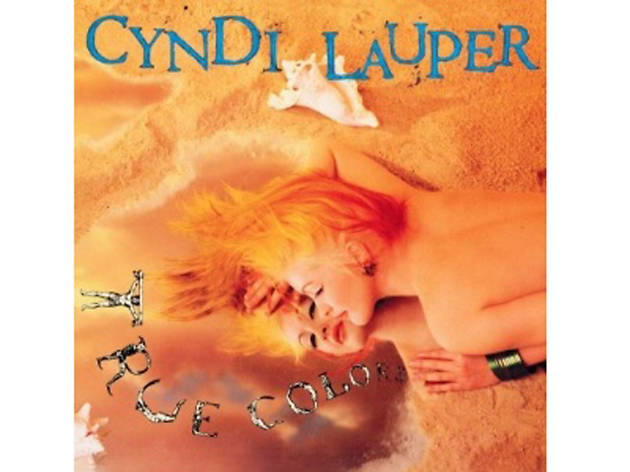 21. 'True Colors' – Cyndi Lauper
This simple, stripped-down ode to being your best authentic self has been striking a chord with outsiders for over three decades. It's been particularly embraced by the LGBT+ community, one Lauper has supported for years, so it's heartening to know that she co-founded the True Colors Fund in 2008 to help fight homelessness among queer young people.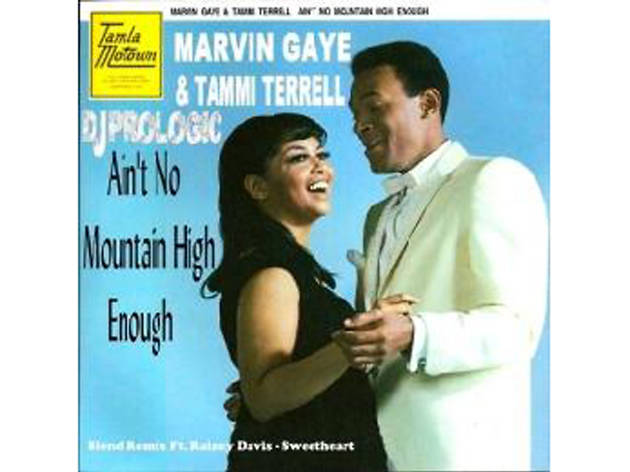 20. 'Ain't No Mountain High Enough' – Marvin Gaye and Tammi Terrell
Originally recorded by Marvin Gaye and Tammi Terrell in 1967, this Ashford and Simpson-penned song was covered by Diana Ross three years later, becoming a hit. The original, however, is still the most uplifting version, full of hope and determination, proving that love can conquer anything that stands in its way.
19. 'Heroes' – David Bowie
From the second album in his 'Berlin Trilogy', this is one of Bowie's signature songs. Over the years, it's become associated with optimism and hope – some even associate it with playing a part in the fall of the Berlin Wall, after Bowie performed it live in front of the Reichstag in 1987, in an emotionally charged concert. Powerful stuff.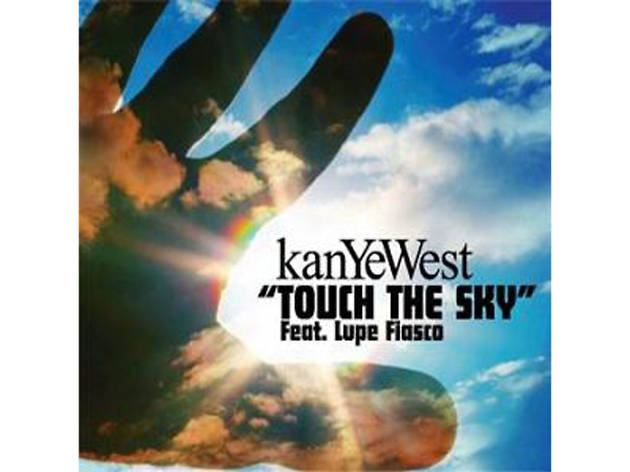 18. 'Touch the Sky' – Kanye West
The rapper has a few inspirational songs under his belt, but 'Touch the Sky' – with its Evel Kneivel-inspired video and aspirational lyrics – is up there as being one of the most uplifting, motivational tunes of all time, sung by someone who knows a thing or two about self-motivation.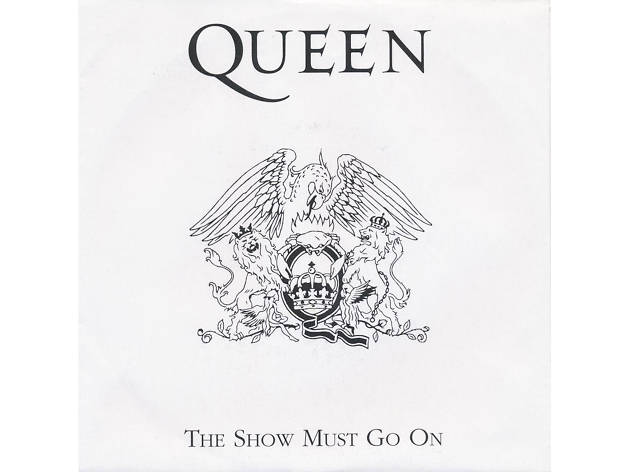 17. 'The Show Must Go on' – Queen
The final track from Queen's 1991 album 'Innuendo' was recorded when Freddie Mercury was gravely ill, from complications due to HIV/AIDS. Guitarist Brian May reportedly had concerns about whether Mercury would be able to sing the song, who responded with 'I'll fucking do it darling', before downing a shot of vodka and delivering a stellar performance. Nailed like a true icon.
16. 'Wham Rap (Enjoy What You Do)' – Wham!
A rap about life on the dole might not sound particularly inspirational, but if your job is grinding you down, this one is sure to lift your spirits. 'Do you enjoy what you do? If not, just stop / don't stay there and rot,' the late, great George Michael sings in the chorus. A lesson in sticking it to the 9-5 routine.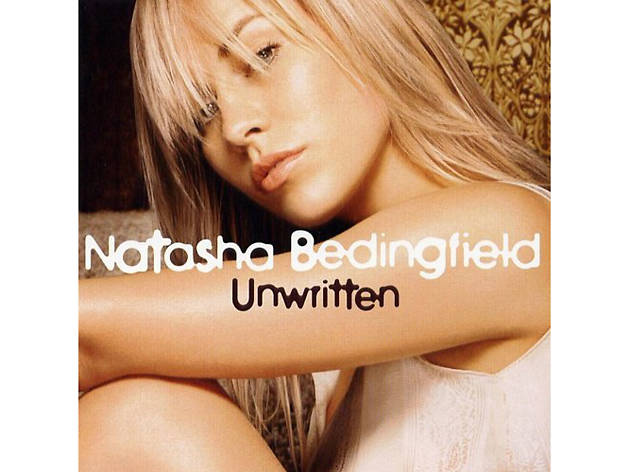 15. 'Unwritten' – Natasha Bedingfield
This uplifting smash hit from 2004 encourages us to admit that we make mixtakes, learn from them and then 'Live your life with arms wide open'. Every line of this tune –which earned Bedingfield a Grammy nomination and helped her break the US – oozes encouragment and champions the possibilities of a fresh start.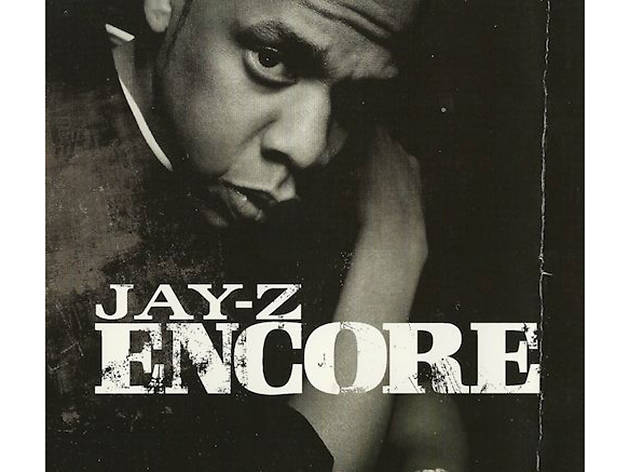 An unapologetic list of the rapper's attributes and achievements, 'Encore' was called one of his 'happiest cuts' by one critic. Crucially, it's also a warning to other rappers that might follow in his path: Jay Z is the greatest, and he knows it. Sometimes, all you need to be inspired is your bad self.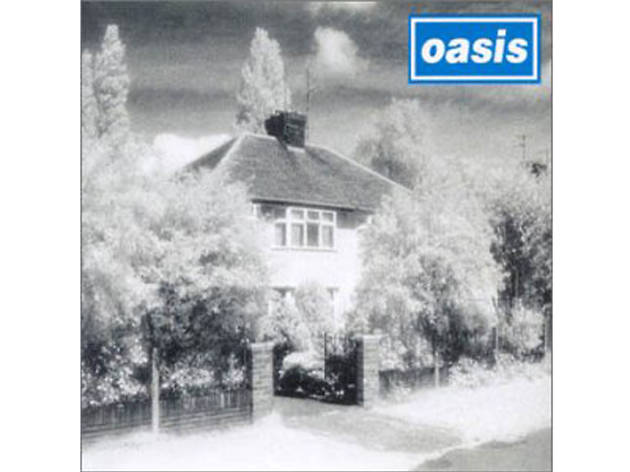 13. 'Live Forever' – Oasis
This 1994 hit was a response to Nirvana's 'I Hate Myself and Want to Die' (the B-side to 'Pennyroyal Tea', intended as a jokey response to Kurt being asked how he was), with Noel Gallagher saying he wasn't 'having that… kids don't need to be hearing that nonsense.' The result? A brazenly optimistic indie anthem full of arrogant Mancunian swagger.
12. 'Paper Planes' – M.I.A.
M.I.A. has never been an artist to play by the rules. 'Paper Planes' – her crossover hit from second album 'Kala' – was unlike anything in the charts at the time. It's an out-and-out ode to being a "bona fide hustler", packed full of sociological references that show the artist at her most blatantly badass, not giving a damn about the consequences: 'Already going to hell, just pumping that gas / no one on the corner has swagger like us.'
11. 'I'm the Best' – Nicki Minaj
'I hear they comin' for me / because the top is lonely,' Minaj sings on the standout track from her first album, 'Pink Friday'. Looking back now, it's obvious at this point that Minaj knew she was about to become the globe-smashing star she is today – and it's this level of self-belief that we all should aspire to have.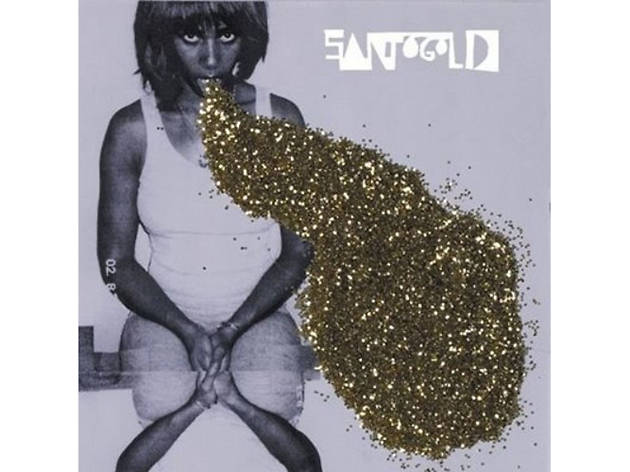 10. 'Unstoppable' – Santigold
This Diplo-produced track became massively popular after it soundtracked a viral video back in 2009: one guy dancing enthusiastically on his own at Sasquatch! Festival, as Santigold plays a live version of the song. This one dude gradually inspires hundreds of others to rush towards him and join in the fun, inadvertently starting a huge dance party. Great, uplifting vibes, pure and simple.
Pink's 'screw you' to her husband (they had separated at the time) was praised by critics for its empowering message. It's not hard to see why. The song is full of aggressive swagger and is definitely one to scream along to if you've had a bad day: 'I got a brand new attitude and I'm gonna wear it tonight / I wanna get in trouble, I wanna start a fight.' A pretty clear statement of intent.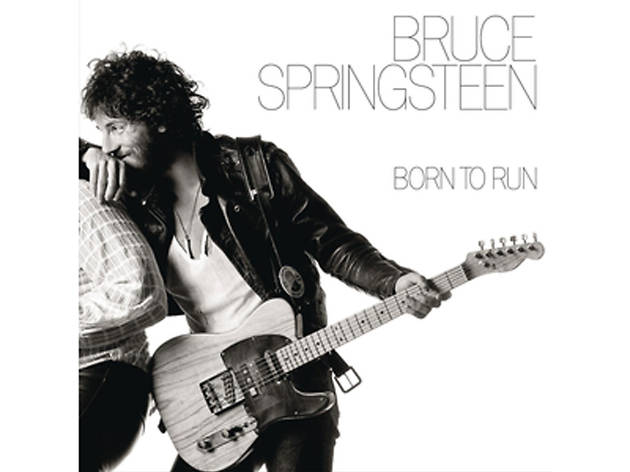 8. 'Born to Run' – Bruce Springsteen
The Boss's defining 1975 album 'Born to Run' was the one that catapulted him to stardom, and its title track remains inspirational, also acting as the highlight of every epic Bruce live show. Written as a love letter to a girl named Wendy, it's all about running away – which initially doesn't sound too inspirational, until you realise it's also about starting all over again with a fresh outlook. Plus it has a killer sax solo.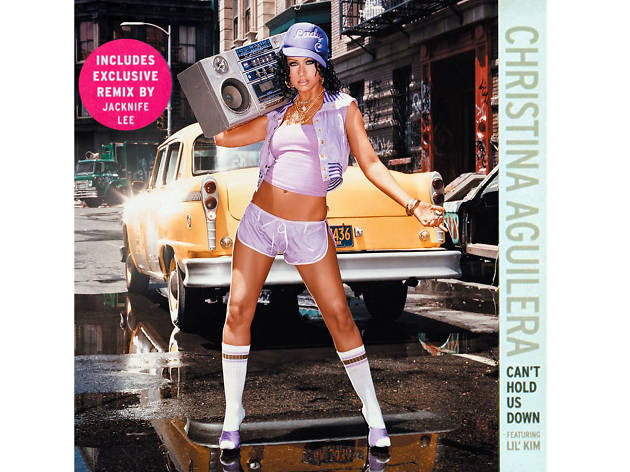 7. 'Can't Hold Us Down (ft 'Lil Kim)' – Christina Aguilera
Ladies, if you're sick and tired of gendered double standards, you've got two allies in Xtina and Lil' Kim. This song is a mega-bold statement on female sexuality, with a brilliant accompanying video that features creepy men getting their comeuppance.
6. 'Sheila Take a Bow' – The Smiths
We know what you're thinking: Morrissey, really? Well, the answer lies in listening closely to Mozza's lyrics. As well as the typically sardonic humour, you'll also hear flashes of inspiring pep talks: 'Boot the grime of this world in the crotch, dear ... Come out and find the one that you love and who loves you'.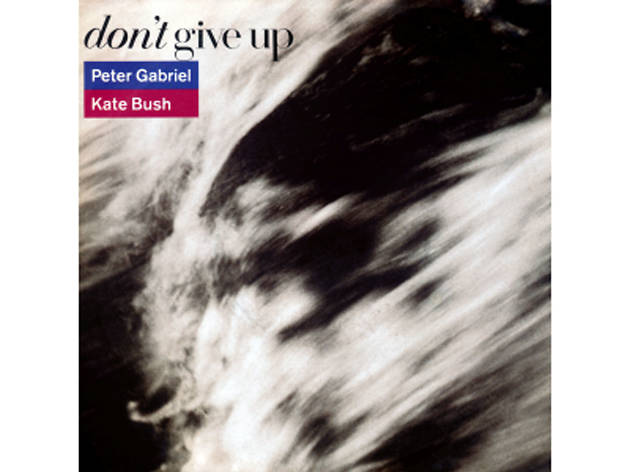 5. 'Don't Give Up' – Peter Gabriel and Kate Bush
Elton John famously said that this song is the one that 'saved his life' and helped him get sober. Though Peter Gabriel's verses are those of despair, Kate Bush provides an optimistic counterpoint with words of hope and encouragement: 'Don't give up / you're not beaten yet'.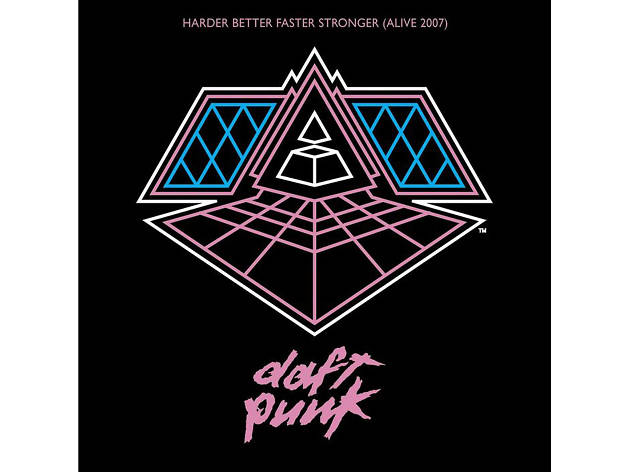 4. 'Harder Better Faster Stronger' – Daft Punk
Even the title of this dance duo's repetitive electro-banger is seriously motivational. It's been hijacked a bit by gym bros, but don't let that stop it from picking you up when you need a lift. For extra motivational kudos, the track was later sampled by Kanye on his 2007 hit 'Stronger'.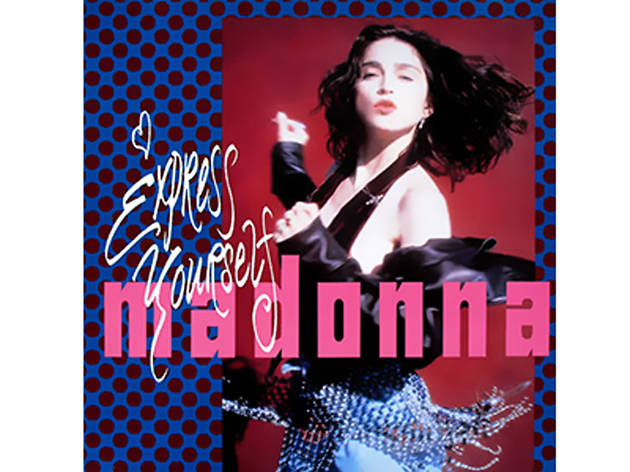 3. 'Express Yourself' – Madonna
One of Madonna's very best pop songs is also a feminist classic. Empowerment has always been a core theme in La Ciccone's work, and it comes to the fore in this funk-fuelled floor-filler written as an homage to Sly & The Family Stone. 'What you need is a big strong hand to lift you to your higher ground,' she tells her female listeners, urging them to find a partner who treats them right. Preach, sis, preach. Nick Levine
2. 'Firework' – Katy Perry
When explaining the message behind 'Firework', Perry said: 'I really believe in people and I believe that people have a spark to be a firework.' It's an empowering message to her fans – the only person in charge of your goals is you, and that same person has the power to change things. No excuses.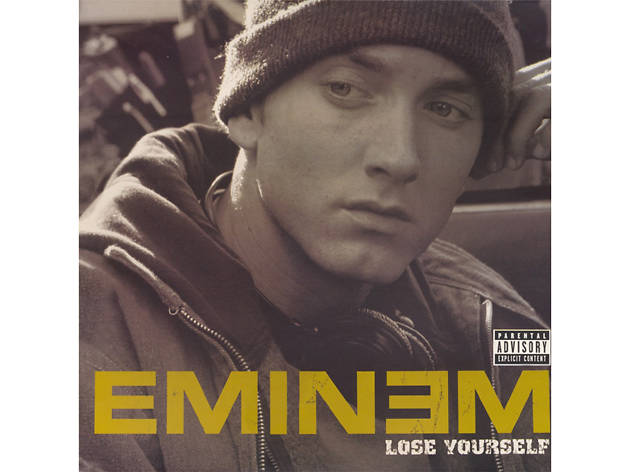 1. 'Lose Yourself' – Eminem
Putting all the memes about 'Mom's spaghetti' aside, if you've ever felt like the underdog (and who hasn't at some point?), then 'Lose Yourself' is for you. It's all about seizing the moment and giving it all you've got, plus a bit more – and what's more inspirational than that?
Support Time Out
We see you're using an ad-blocker. Ad revenue is Time Out's main source of income. The content you're reading is made by independent, expert local journalists.
Support Time Out directly today and help us champion the people and places which make the city tick. Cheers!
Donate now