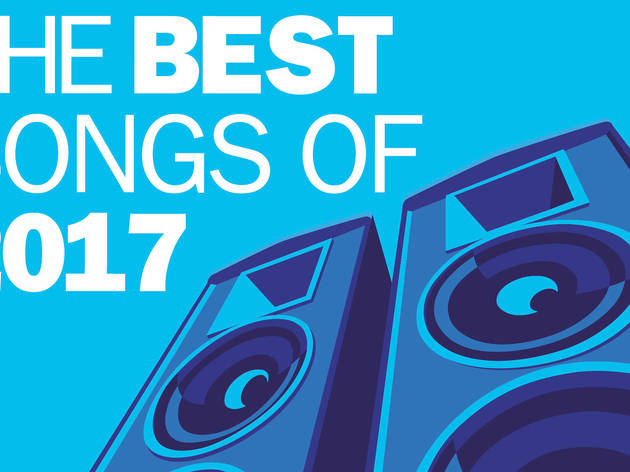 The best songs of 2017
Our pick of the finest, freshest tracks and very best songs released in 2017
Yes, 2017 isn't over yet. Yes, you're probably still thinking about the best music of the last year. There's been some great new tracks released in 2017. Here's our pick of the best songs of the year so far. We've made them into a handy YouTube playlist and we'll be adding to it as soon as we hear the next fresh tune popping off.
PRESS PLAY ON OUR 2017 PLAYLIST

Best songs of November 2017
Cody Critcheloe has been the one constant member of Ssion (pronounced 'shun') since high school, but is perhaps more well known for directing videos for Peaches, Perfume Genius and Santigold. This 'comeback' track is bouncy, utterly danceable disco pop - with a cheeky sample of Norman Greenbaum's 'Spirit in the Sky' thrown in – that demands some spinning and flouncing.
This. Bicep have the power to reduce old school ravers to tears with this gorgeous comedown track whose reverential melancholy, dare we say it, bears a slight resemblance to Phil Collin's 'In the Air Tonight'. If you were there in the '90s, or even if you weren't, check out the rave nostalgia visuals.
To coincide with their first album in fifteen years, the post-hardcore band release 'Shira'. Now, while Daryl Palumbo's vocals are comparatively soft, it is the attacking and dissonant guitar and the mighty, pneumatic drill bassline that win.
Giggs – Linguo ft Donae'o
Donae'o brings an uber-catchy hook to a typically monotone Giggs. He's dialled down the menace for this two-step club track, instead bringing a laidback lothario mood and bare hiccuping beat, proving their collaboration on 'Lock Doh' wasn't a one off.
CupcakKe takes something as innocuous and new age as wind chimes to shred the bejesus out of words. She goes hard, tearing apart fickle friends, social climbers and anyone pausing in her way.
Best songs of October 2017
Rina Sawayama – Tunnel Vision ft Shamir
This 2015 track finally gets a release and the full length result would fit perfectly within 'The Writing's On The Wall', the 1999 Destiny's Child album; Sawayama and Shamir's molten caramel vocals are a sweet and soulful r&b treat.
Dave lets rip at the political elite, drawing a direct comparison between auterity and his mum's lifetime of working overtime as a nurse. This isn't a leftist anthem, Dave directs bars at Corbyn too. It's not a rambling rant either, the Streatham rapper is composed, eloquent and simply demanding better.
Lil Uzi Vert – The Way Life Goes
This slice of sadboy trap manages to sidestep the more crass emo urges. Nicki Minaj may have guested on the remix but the original is better, focusing on Lil Uzi Vert's heartbreak and a healthy sampling of Oh Wonder's 'Landslide'.
When Annie Clark found it hard to sleep and turned to sleeping pills, she wrote this excellently eerie jingle about the ubiquity of big pharma. Kendrick Lamar's DAMN. producer Sounwave brings the crashing beats as Clark's meaty riffs become increasingly frenetic until, snap, in comes a musical comedown, all pomp and theatre.
YouTube prankster Filthy Frank's serious music side is really serious. The downbeat Frank Ocean style instrumentation and his lamenting vocals are a message to an ex-girlfriend who probably isn't listening. Good news is, we're listening.
This uncomfortably moist and squelchy dnb track from the Dutch trio is one to listen to very, very loudly as the word 'tentacles' becomes distorted and builds into the sort of audio horror that must be danced to.
Tierra Whack – Mumbo Jumbo
If you hear any insults slung at mumble rap, play this. Philly rapper Tierra Whack has created a really sinister melody and fidgety, clinical beat. Make sure to also watch the dystopian 'Black Mirror'-style video.
Dream Perfect Regime Live is the South Korean rapper propelled to fame after previously teaming up with key r&b singer Dean. There's no need for big name features on this sublime trap soul belter.
Yaeji – Drink I'm Sippin On
This song is the sonic evocation of feeling tipsy, just before you hit the moment of dangerous recklessness, and it is warm and delicious. Kathy Yaeji Lee's soft and nonchalant rapping melds into the haunted synths yet the hard beat makes it perfect for some tipsy swaying.
Best songs of September 2017
Pale Waves – Television Romance
This slice of summer-ish indiepop is ridiculously infectious and the influence of producer Matt Healy, him from The 1975, is undeniable. It bounces along with Heather Baron-Gracie's sweet, jerky vocals and angst-lite guitar jangle.
Björk's return is a gentle one, along with producer Arca, she has gifted us with another textured, fluttering and comforting playground of noises and emotions that explore her post-breakup silhouette.
Superorganism – Something For Your M.I.N.D.
Isn't it brilliant when a band comes out of nowhere and disrupts all your playlists with their debut single. This previously unknown band managed to create a song that syncs itself to your synapses - it's that catchy. What begins as a Moldy Peaches-esque quirk pop explodes into a hook with all the beauty of The Fall-on-skittles.
Stefflon Don and French Montana – Hurting Me
Stefflon Don gets her own first big US feature with French Montana (following her guest spots on Lil Yachty and Demi Lovato tracks) but it's Clapton's very own Steff whose singing voice shines in this plaintive tale of losing a lover to another.
Meet your new anthem for those days when you need a sonic high five: this bold and bouncing track sees Lizzo brag with a magnetic audacity and humour as she shows her ex, and the world, exactly how great she is doing.
Krule's comeback is a goth-laced gem, his low ska vocals match the deep creeping bassline, the lyrics are generous, conjouring erratic imagery and then enters a soft, jazzy interlude. And it is this unpredictability that's really enticing.
"Bought me an ACDC T shirt, why, when you know I like grime?' asks a dejected Jelani Blackman in a low rumble across sparse, pained instrumentation. He then goes onto explain that he bought them an Outcast album that went unlistened to. The cheek.
Mobocracy – Needs ft Mac Ayres
All edges are smoothed over with this woozy, sax-y jazz track, Mac Ayres vocals are tearfully soulful while producer and multi-instrumentalist Mobocracy creats the perfect chilled, after hours vibe.
Earthgang – Meditate ft J.I.D.
EarthGang were recently signed to J. Cole's Dreamville label and you can see why he snapped this hiphop duo - not only is their flow exceptional but also insightful. Here, they are joined by talented labelmate J.I.D and, all together, their words on power and race skip across a mournful, looping groan.
Best songs of August 2017
Wolf Alice – Don't Delete the Kisses
Ellie Rowsell and co manage to capture the euphoric loss of control that comes from falling in love, and rather give us the more sloppy reality, Wolf Alice produce this soaring and cinematic piece of synth beauty.
Ibeyi – Deathless ft. Kamasi Washington
The Diaz sisters pull upon the traumatic experience of being stopped and searched by a racist police officer to create this rolling, rich spiritual. Rather than a call to action, it's a loving message of preservation to women of colour.
Jorja Smith x Preditah 'On My Mind'
Thanks to the ongoing UKG revival, this absolute banger sounds like it's both fresh and 20 years old (incidentally the same age as Jorja Smith). Preditah's crisp production doesn't make a wrong step and Smith kills it vocally.
Alex Cameron and Angel Olsen – Stranger's Kiss
If you like that deflated Americana sound of Lana Del Ray and The Killers then this duet is a treat. Two world-worn characters deliver their own take on lost romance against shimmering guitar and persistent alto sax. Make sure to watch the poignant video starring Girls' Jemima Kirke as a mega Cameron fan.
Miguel has gone all political with his new album and that could mean this happy, lighthearted track could end up overlooked. But the r&b singer puts his impressive vocals over an optimistic party track, you can actually hear the massive grin on Miguel's face.
The cock-sure combination of the raw trap beat and IAMDDB's thick, wavey vocals outline her position at the forefront of what she calls 'urban jazz'.
A lot of 2017 has been about apologies and Jay Z showed how it's done with class in this very public apology to wife Beyoncé. Vulnerable yet committed, this humbled Hova marks out his new approach to manhood and responsibilities amidst some mighty samples including Hannah Williams and the Affirmations' 'Late Nights & Heartbreak'.
This 12-strong hip hop collective playfully weave between the different members chatting about school, popstar ambitions and writing raps on the back of a bus; this is all over a looping Indian vocal sample and with the extra bonus of a chilled, catchy hook.
Best songs of July 2017
DJ Khaled - Wild Thoughts ft. Rihanna, Bryson Tiller
This is cheese as hell, from the overwrought Santana guitar to the echo on Khaled screaming his own name but then enters Rihanna smouldering all over the mic and making this one of the songs of the summer.
Leikeli47 is in complete control on this track, laying her typically icy flow over a chunky, chuckling beat and the catchy refrain of 'Miss Me' (sampled from The Honey Drippers' 'Impeach the President') that is guaranteed to play inside your head for hours. You have been warned!
This excellent pop anthem is essential post-break-up listening. Dua Lipa cleverly jumps between wanting to drunk dial her ex in the verse to dishing out smart advice in the chorus like the best friend we all need.
A proper summertime jam; this has everything you could want, Smino's flirty and nimble timing, a bass that bubbles, and lighthearted reggae vibe.
Durban rapper ByLwansta lets us in to his anxiety through this jazzy, stream of conscious old school hip hop track written when he and his girlfriend were on a break. Said girlfriend actually appears on the track and was standing behind him during the recording, not awkward at all...
Best songs of June 2017
Cardi B's brash and bubbly reality TV persona takes on a mesmerising hard diamond edge with this ferocious trap rap track. She sneers, spits and gives any would-be competitors a brutal shake-down. Amy Smith
This solo outing from Lunice (formally of TNGHT with Hudson Mohawke) is a sinister and simmering delight of fluttering beats and tight stabbing synths. You'll never be able to say 'Maserati' any other way. Amy Smith
Sza only went and created the perfect break-up tune. The pacy, stripped down verses that talk about hairy legs, jealousy and binge-watching boxsets all build towards a euphoric heartbroken pop chorus.
The War on Drugs – Holding On
One word: Springsteen. The War on Drugs pay a loving tribute to Bruce Springsteen's everyman angst songwriting with this stomping, driving classic rock. Like a hefty helping of steamed pudding and custard, it's predictable but oh so satisfying.
Aminé shows off his singing voice and sums up that feeling of not recognising your hometown in this chilled ode to Portland and the changes through gentrification. Definitely check out the stripped down version for Vevo.
Phum Viphurit – Long Gone
A woozy, delicate and lo-fi tale of short-lived love from Thai bedroom producer Viphurit that is pure dreamgaze delight.
LCD Soundsystem – Call the Police
The LCD gang conjure soaring optimism with Bowie-esque vocals and New Order-style guitar jangle. An assured – and welcome – step forward into nostalgia.
Among her many personas, this has to be Princess Nokia's most steely. Dropping to a low register, she spits and swags over a forboding beat with a bullish and brilliant confidence.
Best songs of May 2017
The standout track from Future's eponymous album. This apocalyptic dedication to Percocet and Molly revolves around a stunning and mournful flute sample from the civil rights masterpiece 'Prison Song' from Tommy Butler. Amy Smith
Whitney – You've Got a Woman
This cult track from '70s psych pop band Lion is given a life-affirming level of vibraslap and stuttering, funk guitar from Whitney. Plus, singing drummer Julian Ehrlich's delivers his trademark falsetto which is basically like sitting in sunshine. Amy Smith
Silent Strike – It's Not Safe to Turn Off Your Computer (feat. EM)
Tense bleeps, itchy feedback and scrappy beats from the Romanian electronic composer with soothing vocals from regular contributor EM. Check out the video, it's already gaining traction and picking up award nominations. Amy Smith
Lil Yachty – Better (ft. Stefflon Don)
The bubblegum mumble rapper slows it down for this straight-up love song, it's pretty sweet to have Yachty and labelmate Stefflon Don coming together to show off their singing tracks and softer sides. Amy Smith
Kaytranada proves he can do no wrong, producing this vibesy slice of paranoia scored by Compton rapper Buddy's wistful r&b vocals. Like it? Check out Buddy's 5-track EP 'Ocean & Montana'. Amy Smith
Amandla Stenberg – Let My Baby Stay
The Hunger Games star covered Mac DeMarco's 2014 heartwrought ditty for the soundtrack to new film 'Everything Everything', replacing the delicate strumming and claves with a soft synth production and hand claps. Amy Smith
Bishop Briggs - The Way I Do
Briggs wraps her mighty voice around a chorus of Bond theme magnitude in this all-out heartbreak anthem that steps away from her previous folksy vibe. If you're wondering where you've heard it before – it hyped the tension in the recent Orange Is The New Black trailer. Amy Smith
Best songs of April 2017
French Montana – Unforgettable Ft. Swae Lee
That infectious and omnipotent afrobeat ensures this tune for track of the summer but it's Swae Lee (one half of Rae Sremmurd) who really secures the win with his soulful and shamelessly autotuned vocals. Amy Smith
The most excellent IAMDDB artfully trickles her smooth and moody vocals over the twinkling jazzy beats of producer Diboujone to conjure a twilight atmosphere. Amy Smith
Khalid – Young, Dumb & Broke
Khalid's voice somehow manages to combine the heady waves of feelings from being a teenager with a nostalgia as if he's already started mourning the loss of youth. Check out the remix which features Lil Yachty and Rae Sremmurd. Amy Smith
Gnucci – You Good I'm Good Let's Be Great
Try and resist dancing to this. Honestly, we did some tests and it's impossible. There's the sinister synth, distorted beats, Gnucci's bouncing verses and then that brief refrain from Eddie and Charles '80's 'Would I Lie to You Baby?'. Brilliant. Amy Smith
Mac DeMarco – On the Level
This song is the sonic equivalent to running your fingers along a suede sofa very, very slowly. The few potent lyrics allude to Demarco's lack of a father figure and yet it's the melancholic synth refrain that really melts into the brain. Amy Smith
Ethereal and yet angular, Sevdalisa punches out with this latest single that builds into a very Bjork-ish eargasm and dystopian battle cry. Amy Smith
Best songs of March 2017
'Trash' - Show Me The Body
Two-and-a-half minutes of terse, pent-up post-punk energy where Julian Cashwan-Pratt spews and screams nihilistic lyrics over high-pitched hammering. Perfect. Amy Smith
'Saturnz Barz' - Gorillaz
Popcaan's distinctively piercing patois verses merge perfectly with the Gorillaz' typically eerie, otherworldly synth goodness in what is a gospel-trap-sci-fi smash. Amy Smith
Typically, winsome production from Ocean who once again proves that he could make HTML code sound poignant. What cannot be denied is the value of opening line 'my guy pretty like a girl'. And just as it appears to be about shopping, he switches it up into a desperate love song. Damn Frank. Amy Smith
'Lipgloss ft. cupcakKe' - Charli XCX
Somehow Charli XCX has captured that itchy sound of a frotting balloon and made it work for this squeaky ultra-pop tune. Enter cupcakKe who dashes deepthroat verses all over the latex-shine. This could be the sound of a brain freeze. Amy Smith
The Californian three-piece manage to create a super-catchy synth-pop song that, with zero irony, argues the power of dancing in the face of police brutality or prejudice. Amy Smith 

'Kiss My Girlfriend' - Etta Bond
Buttery, sultry vocals from Bond combine with the popcorn-popping beats from producer Chris Loco for this anthem of female solidarity that is a lush slice of '90s-tinged r&b. Amy Smith
'Yere Faga' - Oumou Sangaré ft Tony Allen
Malian superstar Oumou Sangare calls everyone to attention with this first single from new album 'Mogoya'. It's a stunning, empowering, beast of insistent bass, scorched electric guitar, the exemplary drumming of afrobeat legend Tony Allen (He was Fela Kuti's drummer) and not least the strength and the intrinsic power of Sangaré – whose voice has the no-fucks power of a fearless middle-aged woman. Amy Smith
'Humble' - Kendrick Lamar
This track is a heat seeking missile, Kendrick can't help but hit the target. And take out any by-standers with the focus and intensity of his lyrical power. The Mike WiLL Made-It piano refrain is just as bald, determined and thundering. Humbling. Amy Smith
'Cigarettes & Cush' – Stormy ft. Kehlani
The standout, unexpected slow jam from Stormzy's debut album – a delicate lament to chilled Sunday mornings. Lily Allen and Stormzy's warm, blissful singing voices work perfectly in tandem for the hook with Kehlani adding some sensual '90s-style bars. One for break up playlists everywhere. Amy Smith
Future is in a reflective mood here, looking back on his difficult childhood, growing up around drug dealing and police raids. He offers up his life in a thick, syrupy drawl, heavy with nostalgia. The spaced out, almost angelic backing simply adds to the elegiac quality. Amy Smith
Show more
Best songs of February 2017
With the confidence of a much older band, Pumarosa deliver another anthemic, bombastic track with Isabel Munoz-Newsome's voice urgently lilting and catching and somehow making the prospect of being a dragonfly desperately romantic. Amy Smith
'Slide' – Calvin Harris ft. Frank Ocean & Migos
Not sure which part of his soul Calvin Harris had to sell but he definitely knows how to create the sound of summer. Frank Ocean and Migos' sunkissed, autotuned warmth is the perfect topping for a clapping beat and thoughtful piano. Amy Smith
'16 Shots' – Stefflon Don
Boasting an attitude and a ferocious delivery to make most instinctively duck out of the way, Stefflon Don recounts recovering her mum from a kidnapping. Dipping into her lowest register and pulling on a snarling, lip-kissing patois you know that man is gonna regret messing with The Don's mum. Amy Smith
'CC' – Sega Bodega ft. Shygirl
A sprawling, itchy slice of electronic minimalism that revolves around guest vocalist Shygirl's cough and deadpan delivery and builds into a full on banger. Amy Smith
'Hands Up' – Princess Nokia
A slinky number from the talented Princess Nokia who continues to evade categories. Here she offers up a drifting, delicate melody with the bonus of four different tracks in one. Amy Smith
'Family' – Babes Wodumo ft. Mampintsha Cassper Nyovest
The hollow and basic drumbeat is buoyed by an upbeat and hypnotic chant that craftily sneaks into limbs until you realise you've been dancing for the last three minutes. The latest mammoth hit of the South African Gqom genre. Amy Smith
'The Strangle of Anna' - Moonlandingz
Moonlandingz have always felt like something of an enigma. A semi-fictitious band, they're psychedelic patchwork of members from of Fat White Family and the Eccentronic Research Council. Famed for their riotous, sweat-dripping live shows, their new ballad The Strangle of Anna is welcome removal from their usual raucousness, with stripped back, lulling, fuzzy beats. Amy Smith
'Streetlight' – Dutch Uncles
Now in their ninth year and on their fifth album, Dutch Uncle's atypical beats and androgynous vocals have continued to keep them unique and relevant. Their latest album is a fizzing mass of bass-driven prog-pop and Streetlight's syncopated synths and funk-laded bass lines shows the Manchester band at their best. Amy Smith
'Get To Know You' – Nao (Kaytranada Flip)
The producer with the midas touch turns an already ace Nao track into five minutes of chill. Amy Smith
The clap-happy beat, the sample of '50s classic 'Blue Moon' and an implicit threat to fascism and Donald Trump – all marks MIA's return to form. Amy Smith
Show more
Best songs of January 2017
Masters of shoegaze return after a 22-year break with the majestic equivalent of soft-focus. Close your eyes and lie down for this is simply divine. Amy Smith
'Crooked Cops' – Rejjie Snow
An angry dissection of racial profiling that twists through impassioned bars: 'Public enemy, my felony was being fucking black', elements of rock opera, a ridiculously catchy sing-song chorus and brilliant scattergun drumbeat. Amy Smith
The Internet's front-lady flies solo on this slow-cooked head-nodder that sees her stick her toes in trap music.
'He Is The Voice I Hear' – The Black Madonna
A ten-minute modern disco odyssey, laden with strings and beautiful piano work, from one of the hottest DJs in the world. Oliver Keens
'Say Something Loving' – The xx
Hurray! Our favourite threesome from Putney are back with their blissful sonic sadness. 'Say Something Loving' tingles with the fear of a new love pushed along by Jamie XX's insistent shuffling rhythms. Amy Smith
Migos start the year riding high from Childish Gambino's shout out at the Grammy's and monster hit 'Bad and Boujee'. This follow up is an eminently quotable epic with trademark staccato verses, choppy beats and Quavo auto-tuning in the background. Amy Smith

Weirdly catchy – but caustic – industrial noise rock from a mopey New York duo, one of whom was in The Men. Tom Howells
The light beauty of Charlene Kaye's layered vocals and clip-clopping beat belie a track detailing social anxiety. A positive sign of new album 'Belong'. Amy Smith
'Terrified' – Childish Gambino (Zikomo Remix)
The languorous, bass-thud of the original turned into a pitched-up Garage banger. Amy Smith
'Twist Your Arm' – Ten Fé
A slo-mo electro-rock banger from fast-rising London duo Ten Fé. The sound of 2017 festivals? Yup, we're calling it. Oliver Keens
Show more
Fancy some live music?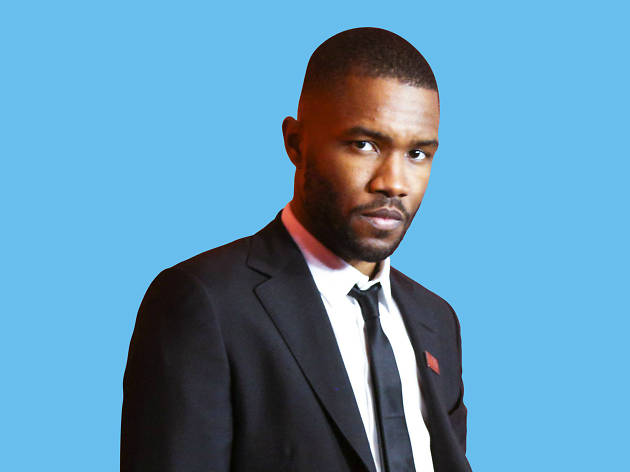 Discover the best new music and book tickets to the hottest concerts before everyone else does
Best songs of December 2017
Joyner Lucas – Gucci Gang (Remix)
Ouch. Rather then spend a few minutes writing a humourous comment under Lil Pump's much-ridiculed 'Gucci Gang' trap track, rapper Joyner Lucas has penned this eviscerating cuss (that he is now claiming to be out of respect...) of the limp label love of the original and the genre in general.
Support Time Out
We see you're using an ad-blocker. Ad revenue is Time Out's main source of income. The content you're reading is made by independent, expert local journalists.
Support Time Out directly today and help us champion the people and places which make the city tick. Cheers!
Donate now