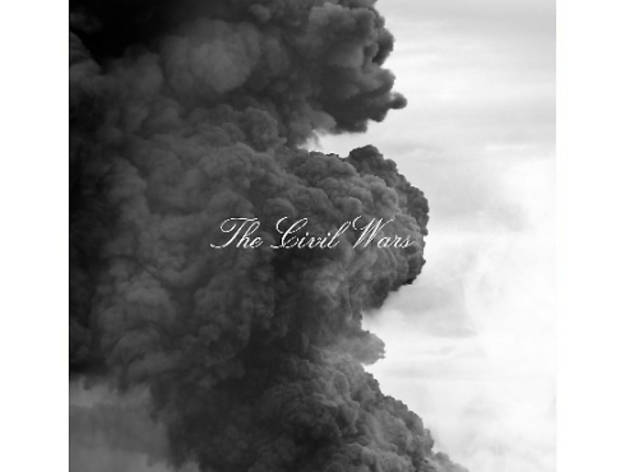 The Civil Wars – 'The Civil Wars' album review
After internal strife, the Nashville duo go back to slick, sometimes bland country-blues
Call it a hiatus, call it a creative disagreement, call it the mother of all highly personal fall-outs – The Civil Wars aren't talking. The country-pop duo of former contemporary Christian songwriter Joy Williams and Southern melodic rocker John Paul White have collaborated with Taylor Swift, toured with Adele, soundtracked 'Grey's Anatomy' and 'The Vampire Diaries', and sold out their 2012 UK tour on the back of two Grammy wins for debut album, 'Barton Hollow'. But tensions emerged as they began recording its follow-up, and in late 2012 they called an abrupt halt to a European tour with a message citing 'internal discord and irreconcilable differences of ambition'. Cue tears and prayers for their reconciliation from the ardent and, let's just say, very American core of their fanbase.

What The Civil Wars are doing, still, is singing. The second album got finished, with producer Charlie Peacock acting as interpreter. And here it is, with attendant 'behind the scenes' confessional video in which Williams (whose usual stagewear is a black cocktail dress and heels) curls her fingers round a gleaming wine glass, furrows her beautiful brow, and talks of how 'great art is birthed from great tension', while White (who favours a crumpled tux and Johnny Depp-fuzz and warmed rather less to their 2012 appearance on the BBC Breakfast couch) sits grumpily with a coffee in a diner and expresses relief at being able, at points, to crank up an electric guitar. If so inclined, you can read plenty into lyrics like 'I wish you were the one that got away' and 'I wanna leave you, I wanna lose us, I wanna give up, but I won't'.

But don't expect to hear this personal push and pull transmitted in The Civil Wars' sound. At best (as on opening tracks 'The One That Got Away' and 'I Had Me a Girl' and the barn roof-scaling 'Oh Henry') it's still a slick, expertly hollered take on Alison Krauss and Robert Plant-esque he-says/she-says blues rock. At worst (as on 'Eavesdrop' and 'Disarm'), it's still a bland, whispery, Carpenters-sweet waft through MOR country cliches that sounds like the result of a speed-dating session on a Nashville songwriting course – which is exactly how Williams and White met back in 2008.

The so-called folk-rock revival dictates that we all get tremendously excited about anything with a twang in it, however unsubtly deployed. But The Civil Wars have always had another key attraction – the genuinely symbiotic relationship between Williams and Whites' voices, which rise up and down in syrupy harmony, locked fast on each other's eyes. Fans will be pleased to hear that, vocally, the pair are as suffocatingly entwined as ever. Others, pondering the real reason for the band's indefinite collapse, might wonder whether, at the end of the day, they didn't just irritate the shit out of each other. What are your thoughts? Let us know in the comments box below or tweet us at @TimeOutMusic.