The KVB – 'Minus One' album review
Treating strong influences with respect, the London duo rustle up a novel mixture of post-punk synths and noise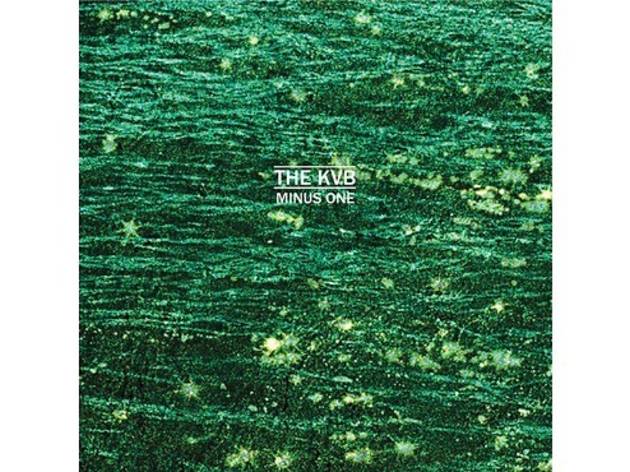 My Bloody Valentine
and the desolate, Joy Division-inspired bass and synth lines of cult European darkwave bands such as Grauzone or Kas Product.
'Minus One' is the London duo's second album this year, an expanded and updated version of a 2011 EP, and it's a cracker. Packed with sharp drum-machine beats, chorus-laden post-punk bass and distorted synthesizers, it's by turns stately and red-raw. The stand-out track is 'Dominance/Submission' – an awesome, seven-minute motorik workout that runs fuzzy guitar and an octave-jumping synth riff together until you can't tell which is which – but there's plenty here that approaches that high point. 'Passing By' is all synths and bass like first-album New Order, while closing song 'Radiant Hour' recalls Interpol or 'Faith'-era Cure.
Sometimes those points of reference become almost overwhelming (check out the Mary Chain-lifting sneer on 'Live or Die'), and just occasionally there's not quite enough going on to stop that awful word 'dirge' drifting to mind. Generally, though, The KVB walk an impressive line between tradition and individual talent – especially considering that most of the tracks here were recorded and mixed by the band in their home studio. We're not expecting 'shoe wave' to catch on, but here's hoping that The KVB stick around for longer than the cybergrind movement: it sounds as if they've got plenty still to give.
Buy this album here
What are your thoughts? Let us know in the comments box below or tweet us at @TimeOutMusic.
Sponsored listing
The Blues Kitchen Camden
This lively, contemporary bar-diner on the main Camden drag celebrates American musical heritage in song (live shows, DJs, free harmonica lessons), spirits and sustenance. The food is all-American in spirit and substance, with barbecue and burgers featuring prominently. Though you can, if you insist, order a 'superfood salad.'  There are around 50 bourbons in a variety of categories, some used as bases for cocktails. Rarer types (Blanton's Gold, Sazerac 18-Year-Old Rye, Woodford Reserve 1838 Sweet Mash) go for a tenner or more, but otherwise you'll be paying £3.50 to £6. 'America's native spirit' is how Kentucky bourbon is described, with Ancient Age and Evan Williams typical examples; Tennessee, 'the first cousin of Kentucky', is honoured with a full suit of Jack Daniel's labels.   
Venue says: "Free birthday bubbly for parties booking in for drinks at Blues Kitchen Camden on Friday nights. Get in touch for more details."