The Raveonettes – 'Pe'ahi' album review
Now based in the surf mecca of LA, the Danish duo ride a vicious fuzz-pop storm on their seventh album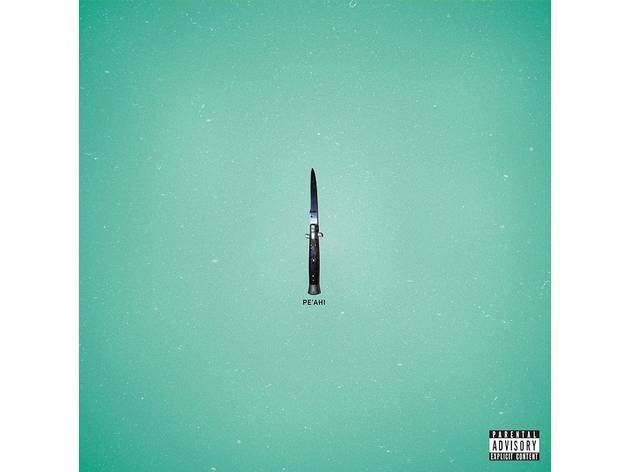 'Pe'ahi' is a Hawaiian cove noted for its wildly unpredictable surfing conditions: beautiful shimmering waters masking a deadly undertow. The Raveonettes – now based in LA, but originally from the famous surf city of Copenhagen – could hardly have picked a more fitting title for this masterclass in tempestuous art-pop, released without warning today.
Just beneath the surface of 'Pe'ahi' lurk jagged rocks aplenty. 'One time I saw my dad fuck a redhead whore,' spits Sune Rose Wagner on standout track 'Kill!', and on lead single 'Sisters' we learn that 'smiling faces always pretend'. The joy is in the juxtaposition: these vicious, vituperative volleys are honey-glazed with tinkly-bell production and delivered in butter-wouldn't-melt
sotto voce
. All the malevolence and icy discord (apparently influenced by the death of Wagner's father last Christmas) is the more potent for the fact it's only glimpsed fleetingly through the churning synths.
There's a hint of garage rock around the edges, too: 'Killer in the Streets' hammers a simple three-chord progression underpinned by bouncing, finger-picked bass, and opener 'Endless Sleeper' is all dark fuzz and tetchy ride cymbal. It's capable of surprising and delighting on many levels, but above all 'Pe'ahi' is a thoroughly enjoyable skim across the top of the Danish duo's murky, unknowable fathoms.
What do you think of 'Pe'ahi'? Let us know in the comments box below or tweet us at @TimeOutMusic.


Buy this album on Amazon | Buy this album on iTunes

Sponsored listing
The Blues Kitchen Camden
This lively, contemporary bar-diner on the main Camden drag celebrates American musical heritage in song (live shows, DJs, free harmonica lessons), spirits and sustenance. The food is all-American in spirit and substance, with barbecue and burgers featuring prominently. Though you can, if you insist, order a 'superfood salad.'  There are around 50 bourbons in a variety of categories, some used as bases for cocktails. Rarer types (Blanton's Gold, Sazerac 18-Year-Old Rye, Woodford Reserve 1838 Sweet Mash) go for a tenner or more, but otherwise you'll be paying £3.50 to £6. 'America's native spirit' is how Kentucky bourbon is described, with Ancient Age and Evan Williams typical examples; Tennessee, 'the first cousin of Kentucky', is honoured with a full suit of Jack Daniel's labels.   
Venue says: "Free birthday bubbly for parties booking in for drinks at Blues Kitchen Camden on Friday nights. Get in touch for more details."
Camden Town
Online booking