Tom Vek – 'Luck' album review
The wonky electro genius returns, balancing pop polish with oddball energy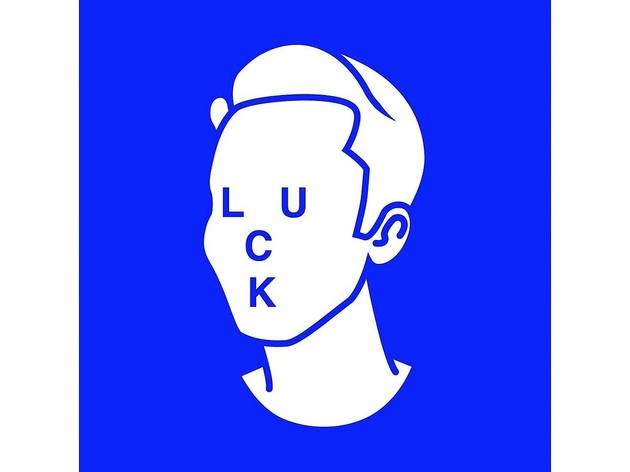 Long before 'quirky' was used to describe anything from cupcake aesthetics to facial hair faux pas, multi-instrumentalist Tom Vek was effortlessly owning the concept. The delightfully oddball indie-disco on his 2005 debut album dipped into everything from new wave to electro, and after 2011's similarly eclectic 'Leisure Seizure', Vek is back with an album that zones in on polished, personal songwriting, while still radiating plenty of weird audio energy.
'Luck' generally rides through electronic-dipped garage-rock with a playful, punky attitude and nostalgic nods to '90s indie. It's standard wayward stuff for Vek, but this time around he works in more of the pop sensibility that previous albums only hinted at. 'Ton of Bricks' has a bouncy synth pop feel and 'Trying to Do Better' rides on an unapologetically singalong chorus. There's even a scratchy, painfully raw love song, 'The Girl You Wouldn't Leave for Any Other Girl'. But Vek is still miles from the mainstream: 'You'll Stay' mixes quasi-jungle beats with glittery disco-rock, and the electronic rattling rhythm in 'Broke' refuses to sit still over its weird journey.
From some this manic genre-switching would sound clunky, but with Vek's deft touch it's utterly charming and appealingly idiosyncratic. You could even say 'quirky'.
What do you think of 'Luck'? Let us know in the comments box below or tweet us at @TimeOutMusic.


Buy this album on Amazon | Buy this album on iTunes

Sponsored listing
The Blues Kitchen Brixton
This Brixton branch - on Acre Lane - is one of three Blues Kitchens in London. The others are in Camden and Shoreditch. Each follows the same theme - food of a southern American bent served to a soundtrack of live music.  And while the music of the moniker does play more than a small part on the music programme, it's not all about the blues. Expect, too, swing, soul, bluegrass, Motown and themed nights - including a popular Halloween gig. There's usually something on every night of the week. The food menu takes in classic Deep South dishes, with New Orleans gumbo, catfish jambalaya, Texan brisket, St Louis pork rib and a creole bean burger. Canadian lobster, burger specials and jerk chicken salads also feature. 
Venue says: "Quench your midweek thirst with our new two-for-one offer on cocktails every Wednesday!"