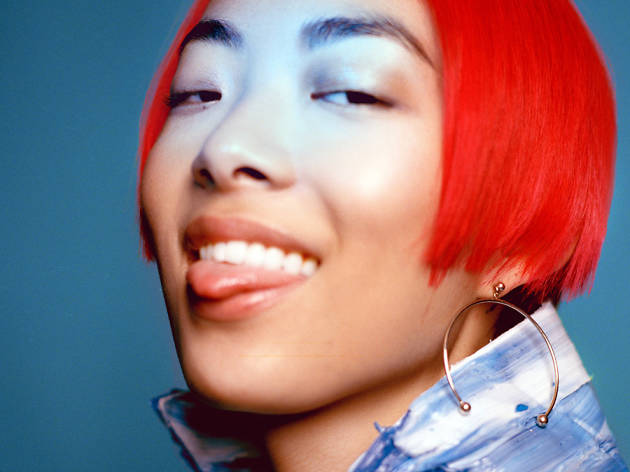 What's the deal with… Rina Sawayama?
Meet the London-based Japanese singer who gives new meaning to the word 'pop'
Who's she, then?
The future of pop, according to some people. There could be some truth in that: the London-raised, Japanese-born musician is making something fresh, futuristic and very unique.
Colour me intrigued…
A child of the '90s, Rina's music harks back to a golden era of pop – think Destiny's Child, Britney and Justin Timberlake – but brings it bang up to date with a very modern twist. Her 2017 mini-album 'Rina' saw Sawayama harvesting elements of different sounds: pop-punk riffs, J-pop nuances and video gameworthy synths, and putting them all together in a very post-internet way. Which is apt.
How so?
A former student of politics, psychology and sociology at Cambridge, she's described herself as being interested in the nature of phenomena before. 'Rina' is essentially a study in society's obsession with new technology, from the imagined life of a blogger on 'Ordinary Superstar' to 'Cyber Stockholm Syndrome', on which she sings: 'Used to feeling things so cold, minimising windows, pictures lit by electric lights, fiction-fact boundaries collide.'
Does her music reflect that cold detachment, then?
Not at all. In fact, there's an incredible amount of warmth in her songs. Take 'Tunnel Vision', her collaboration with Shamir. It might include the lyrics, 'Emotions are too much for me, so I spread my love through likes,' but its also a contender for the next great, cheesy pop duet.
What else do I need to know before I give her a virtual thumbs-up?
If you join her legions of fans, you'll become a 'pixel' – that's the digital-friendly nickname she's given her followers. Welcome to the ranks!
Swot up on more brilliant new acts
Meet the precocious LA singer who's impassioned pop will make you feel all fuzzy inside.