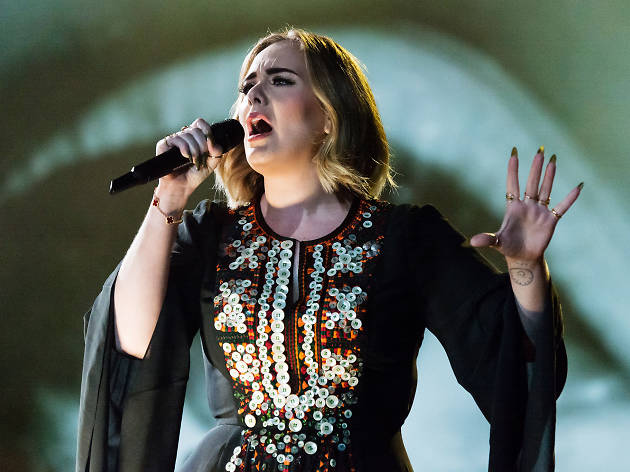 The 60 best breakup songs of all time
Nab some tissues and listen to our playlist of the best breakup songs, from classic tearjerkers to lesser-known gems
"What came first: the music or the misery? Did I listen to music because I was miserable? Or was I miserable because I listened to music?" So goes the opening of Nick Hornby's High Fidelity—and, decades since the novel hit shelves, we're still wrestling with those questions. That's partly because there's just something about music that captures heartbreak much more directly and, frankly, better than any other medium. For proof, check out our list of the greatest breakup songs ever recorded, which runs the gamut from recent pop hits and cry-in-your-beer essentials to overlooked masterpieces and a lot of soul. Need a musical pick-me-up? Consult our rundowns of the top party songs, karaoke songs and the best 80s songs.

Listen to these songs on Amazon Music

RECOMMENDED: The best love songs of all time
The best breakup songs ever, ranked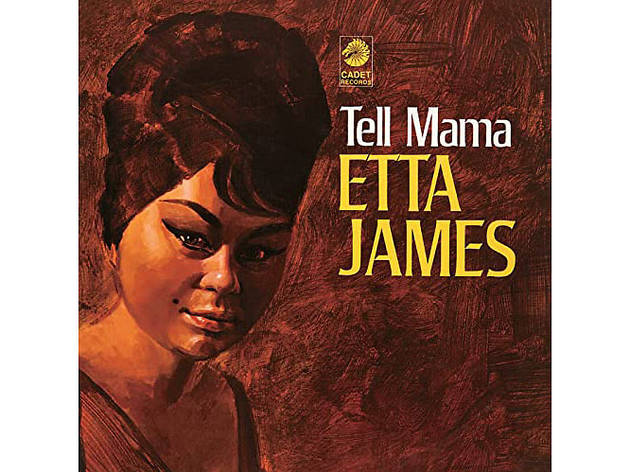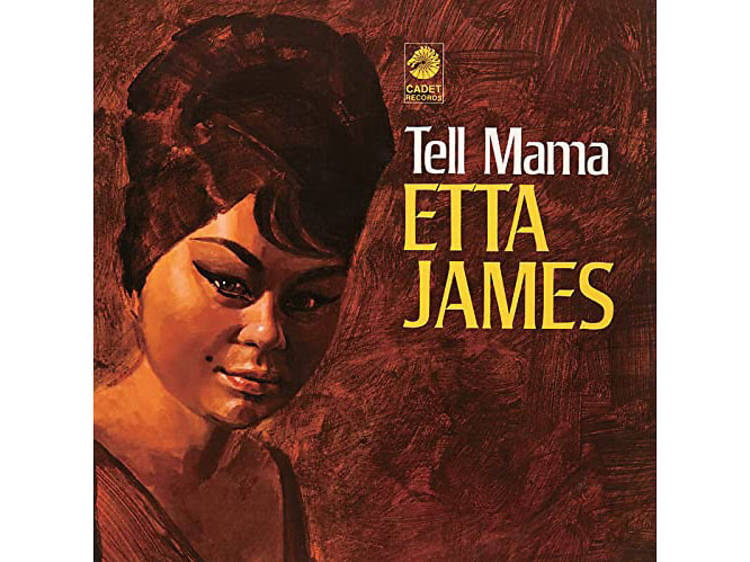 1. "I'd Rather Go Blind" by Etta James
Talk about heartbreak. On this stunner off 1968's Tell Mama, James claims she'd prefer never being able to see again than watch her love walk away. What's more, she's helpless: She notices the way her man is chatting up another girl and knows right then and there that, no matter how much she cares for him, it's all over. Throw that sentiment over a simple chord progression that builds beautifully with horns, an organ, backing vocals and a heart-melting performance by James, and you've reached timeless soul perfection.
2. "Love Will Tear Us Apart" by Joy Division
The lead singer of the seminal Manchester band, Ian Curtis was one of indie rock's greatest losses—a troubled genius who let his shyness fall away onstage, but lived his personal life in quiet agony. "Love Will Tear Us Apart" is Curtis at his most melancholic, and the ultimate chronicle of a relationship's breakdown. The lyrics are ostensibly about Curtis and his wife, Deborah, but they also refer to the inner rifts that contributed to his fragile psychological state and his eventual suicide in May 1980—a mere five months after this track was recorded. For listeners, though, its eternal chorus—"But love, love will tear us apart again"—says everything there is to say about the mixed pleasure and pain of being in thrall to another human being.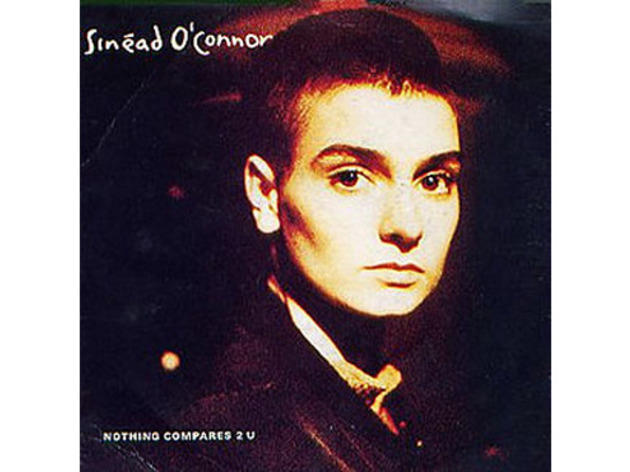 3. "Nothing Compares 2 U" by Sinead O'Connor
Originally written and composed by Prince, "Nothing Compares 2 U" didn't reach iconic, heart-decimating status until a certain headstrong Irish singer-songwriter tried her hand—and those sad, sad eyes—at covering it in 1990. The video, which alternates between a stark close-up of O'Connor's despair-wrought face and shots of the dark-cloaked songstress roaming through Paris's Parc de Saint-Cloud, was cited by Miley Cyrus as the inspiration for her 2013 "Wrecking Ball" video. It can't be denied that three decades later, O'Connor's wrenching rendition still packs a punch.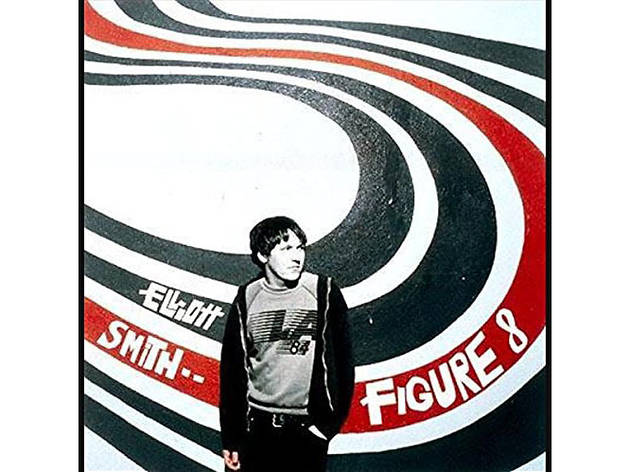 4. "Somebody That I Used to Know" by Elliott Smith
The late-great Smith might have sung, "So when I go home, I'll be happy to go / You're just somebody that I used to know," but he wasn't fooling anyone: This bare-bones, beautiful track is all about full-on heartache, albeit of the dismissive, fuck-you-I'm-fine variety. (For evidence, just skip to two songs later on Figure 8, "Everything Reminds Me of Her.")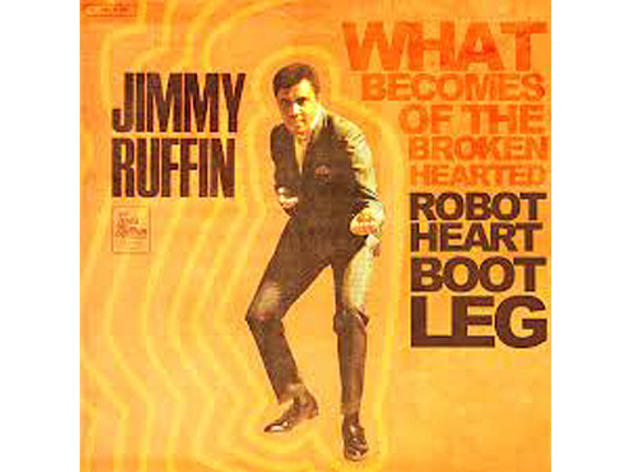 5. "What Becomes of the Brokenhearted" by Jimmy Ruffin
What becomes of the brokenhearted? They end up listening to this solid-gold soul classic, over and over again, is what. The sad and newly-single can find solace in its driving, determined verses; tantalizing string refrain; major-to-minor key changes; and knowledge that yes, we've all been through it, and survived. Recorded in 1966 for Motown, the song is among the label's most-covered hits. Anyone who's turned to music for comfort (that'll be all of us, then) will understand why.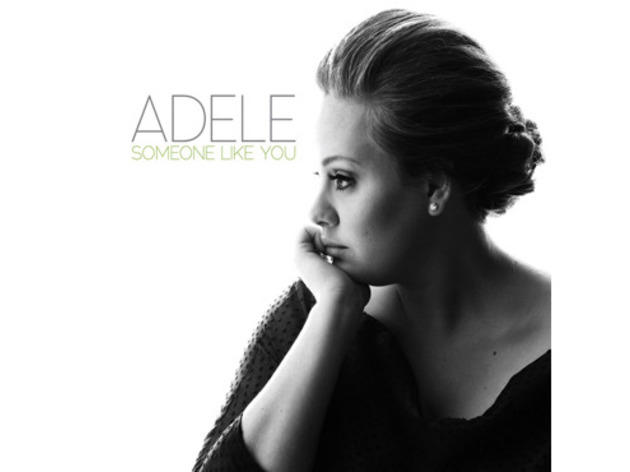 6. "Someone Like You" by Adele
You'd have to be some kind of monster not to mist up a bit at Adele's 2011 tear tugger. A Saturday Night Live sketch has been written about its irresistible emotional pull; even dogs, it seems, are not immune. Part of what gives the song this power, paradoxically, is its rejection of sadness. The heartbroken singer enacts a performance of brave stoicism (she's fine, she'll move on, she'll find someone else), but we know that she is fooling herself (she's a mess, she's still stuck, the best someone else is still the guy she has lost). But her willful refusal to cry about it lets us do the sobbing for her.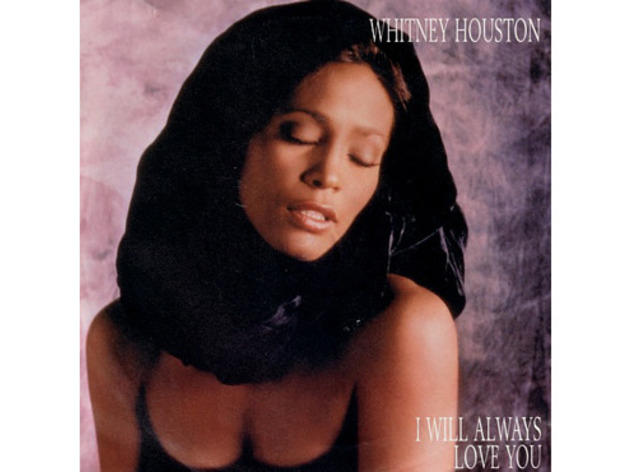 7. "I Will Always Love You" by Whitney Houston
Dolly Parton wrote and recorded this song in 1973 as a rueful envoi for her mentor and champion, Porter Wagoner, and later reprised it in the 1982 movie musical The Best Little Whorehouse in Texas. Although both of those versions hit the top of the country charts, the song reached its cultural apotheosis in Whitney Houston's epic 1991 version from the soundtrack to The Bodyguard; at the time, it was the best-selling American single in history. In Houston's soulful account, the song moves from a quiet, a cappella intro to a blast of gospel-inflected nobility and suffering—and then drifts upward into quiet again at the very end, as though ascending to a state of grace.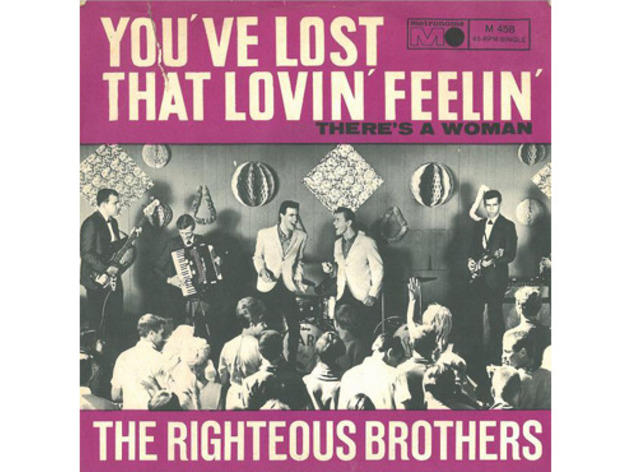 8. "You've Lost That Lovin' Feelin'" by the Righteous Brothers
Love crashes into a wall—specifically, producer Phil Spector's trademark "Wall of Sound"—in this blue-eyed-soul lament, the 20th century's most-played song on radio and TV. Cowritten by Spector and Brill Building hit makers Barry Mann and Cynthia Weil, the song begins with a sharp observation ("You never close your eyes anymore when I kiss your lips") that leads to the chorus's pained conclusion. But the song's slowness and length—in 1964, 3:45 was an eternity for radio pop—give it an aching tenderness that makes its final exhortation to "bring back that lovin' feelin' " sound like it has some hope of success.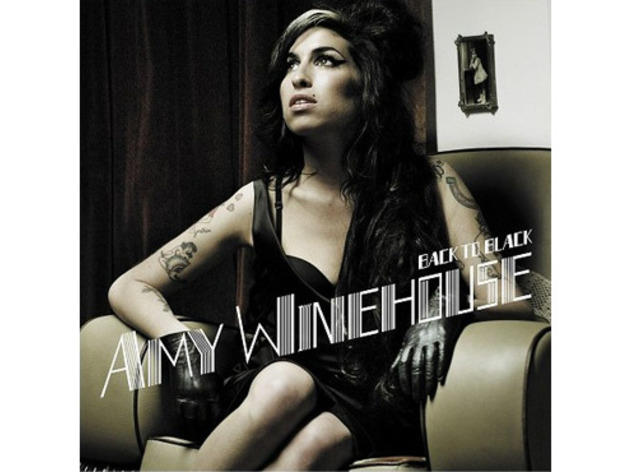 9. "Back to Black" by Amy Winehouse
The late singer-songwriter crooned plenty about addiction, depression and heartbreak, but nowhere more brutally than in this moody torch song, which gave its title to her 2007 album. Winehouse penned this hit single about her falling back into bad habits after her very public break with husband Blake Fielder-Civil. The gloomy repetition of the word black during the bridge is the sound of a spiral into darkness—albeit a funky one.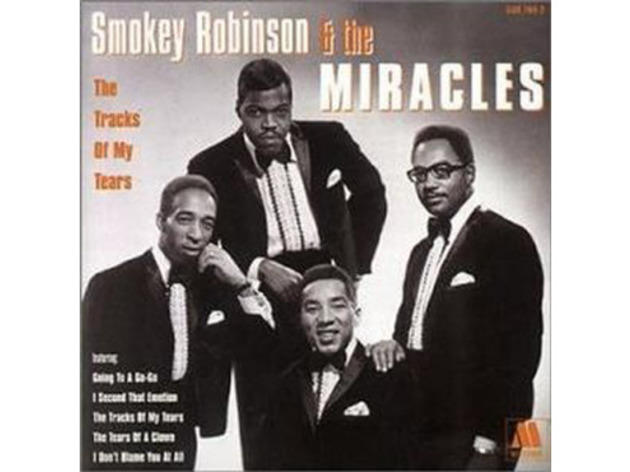 10. "The Tracks of My Tears" by Smokey Robinson and the Miracles
Ah, the tears of a clown. Smokey might, indeed, "be the life of the party," but "deep inside [he's] blue," people. As with the best soulful weepers, "Tracks" beautifully and economically articulates the pain of missing the one that got away. This summer-of-'65 staple—a cocktail of Smokey's golden voice, swirling strings and horns, and a sing-along-worthy chorus—rings just as true today.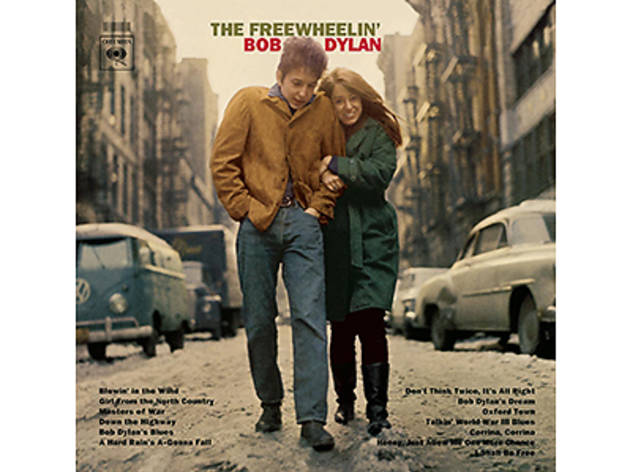 11. "Don't Think Twice, It's Alright" by Bob Dylan
The man born Robert Zimmerman lifted the melody to this wistful folk classic from a traditional country diddy, but inserted his own lyrics—a fortunate change considering the original, "Who's Gonna Buy Your Chickens When I'm Gone?," holds a few too many chicken-related lines to land the same emotional punch. The tune feels weary, lived-in and intimate, with our narrator leaving behind simmering resentment for quiet resignation. It's not so much an optimistic end as a stoic acceptance that "it is what it is"—and what more can you really ask for post-breakup?
12. "Love Hurts" by Gram Parsons
The first recording of this downer by the Everly Brothers—it's also been tackled by Nazareth, Cher and Rod Stewart, among others—is about as lovely as lovestruck early-'60s songs get. Yet there's a grounded, deeper quality in Parsons' rendition, captured just before his death in Joshua Tree at age 26, mostly thanks how he syncs with co-vocalist Emmylou Harris. It feels eavesdropping on a conversation with an ex lover, as they admit "love is just a lie made to make you blue."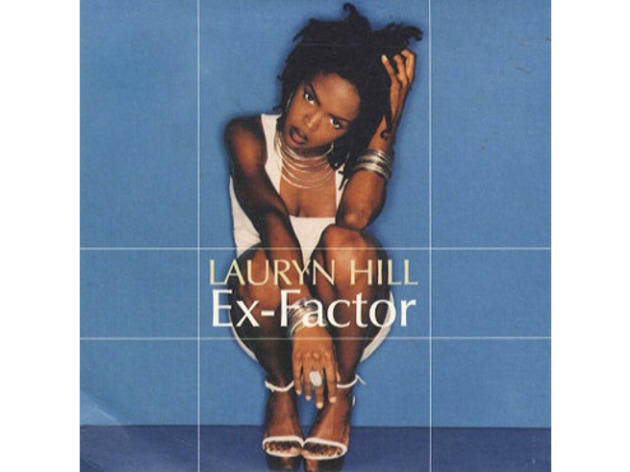 13. "Ex-Factor" by Lauryn Hill
"Doo Wop (That Thing)" may have been the flagship single from Lauryn Hill's post-Fugees solo debut—1998's multi-Grammy-winning The Miseducation of Lauryn Hill—but it was the languid, lovely "Ex-Factor" that rocketed the disc into the realms of extraordinary. Perfectly piquant down to the name of the song, "Ex-Factor" longs for things to be different while knowing they can't be, ringing with frustration ("I keep letting you back in") but humming with a love that refuses to fade.
14. "Walk Away Renée" by the Left Banke
Slathered with beautiful harmonies, strings and lyrics about tears and rain—not to mention a fucking flute solo that somehow fits perfectly—"Walk Away Renée" is just about as good as baroque pop gets, tackling a scenario that, like the best songs do, pretty much all of us have been through: Watching the one go away.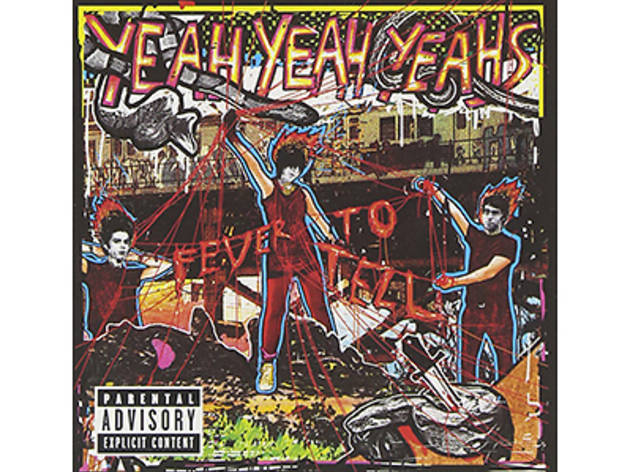 15. "Maps" by Yeah Yeah Yeahs
The enduring force of the Yeah Yeah Yeahs' most classic song lies in its expression of the inexpressible: the pithy, repetitive lyrics ("Oh say, oh say, oh say... wait") capturing that tongue-tied desperation between denial and acceptance. And as if Karen O's weepy performance in the music video wasn't already affecting enough—the singer revealed that the tears were entirely genuine, motivated by her then-boyfriend (for whom she wrote the song) showing up to the shoot.
16. "These Arms of Mine" by Otis Redding
Only Otis Redding could give this ballad the soulful delivery that elevates what could be sappy and generic lyrics ("These arms of mine, they are lonely / Lonely and so blue") into the words that will pull at your heart. As he begs for the unnamed subject of his affection to let him use his arms to hold them, you're hoping they'll say yes already and return the embrace.
17. "Always See Your Face" by Love
"Won't somebody please / Help me with my miseries?" begs Arthur Lee in the beginning of this one from the timelessly cool, though sadly oft-overlooked, '60s L.A. band. At this point, Lee was the only original member left in the outfit—but you wouldn't know it from this shimmering, soulful, pepper-with-horns downer. Thirty-plus years after its release, "Always See Your Face" was used excellently to capture the breakup woes of the main character in the movie High Fidelity.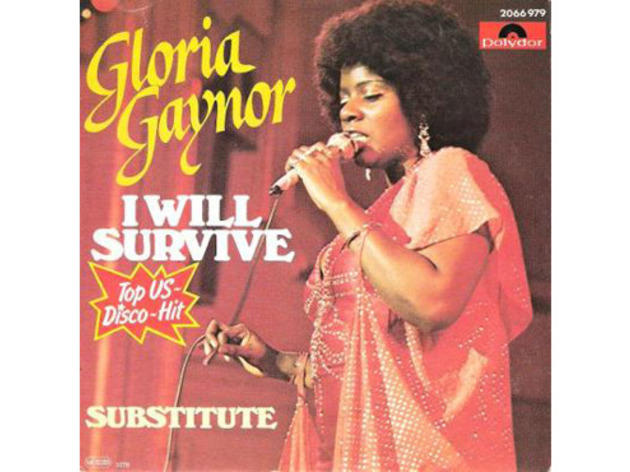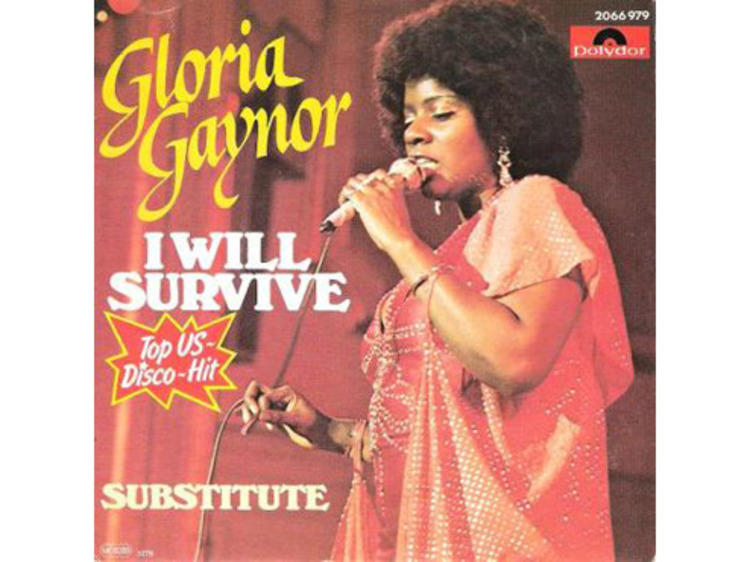 18. "I Will Survive" by Gloria Gaynor
Is there any song that combines female empowerment and discofied schmaltz with the same efficacy as Gloria Gaynor's "I Will Survive"? With lyrics like "I've got all my life to live / I've got all my love to give / And I'll survive, I will survive"—not to mention a soaring melody accented by horns and strings galore—probably not. In fact, we think the Grammy-winning hit, released in late 1978, is one of the best "screw you, loser—I'm over you" tunes of all time.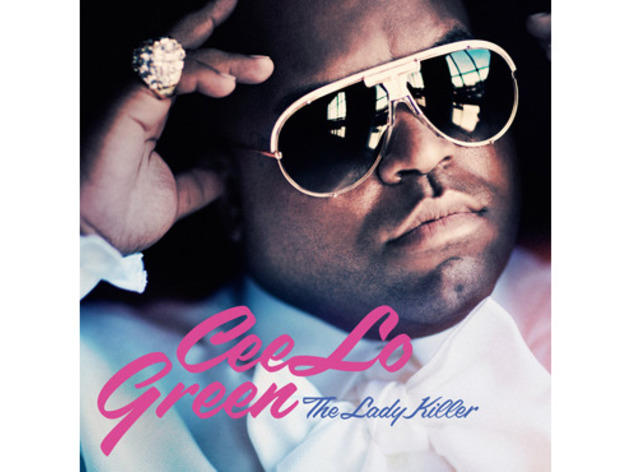 19. "Fuck You" by CeeLo Green
An old-school Motown-style soul number with a gleefully foul mouth, "Fuck You" was CeeLo Green's first solo single after he'd spent years crooning for Goodie Mob and Gnarls Barkley. It's a shout-along, four-minute middle finger to a gold-digging ex (despite Green unconvincingly recasting it as a dig at the music industry), packing in punning verses, a wailing bridge and that glorious quadruple-fuck chorus. Even though the version everyone heard on the radio was heavily censored and retitled "Forget You," it was one of the biggest songs of 2010. Needless to say, no one was singing the bowdlerized version. Forget that.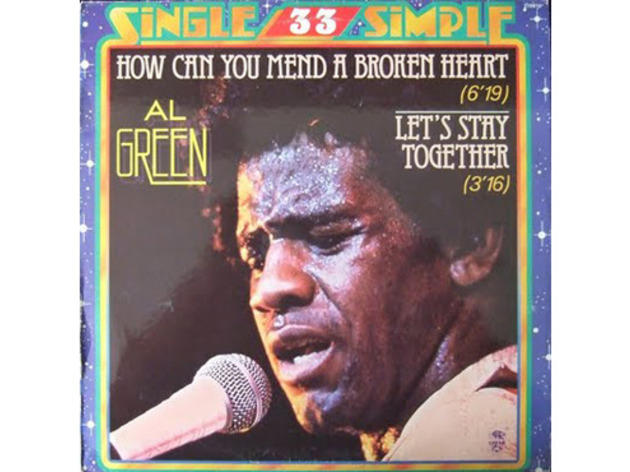 20. "How Can You Mend a Broken Heart" by Al Green
Look, just because you've had your heart broken, it doesn't mean that your mojo has to wilt away and die too—and the Reverend Al is here to spell that out via his definitive 1972 version of the Bee Gees cut. He aches just like you, but his hope hasn't died ("Please help me mend my broken heart / And let me live again")—and Al's signature slow, sensual soul arrangements prove that it's not just his heart that's stirring.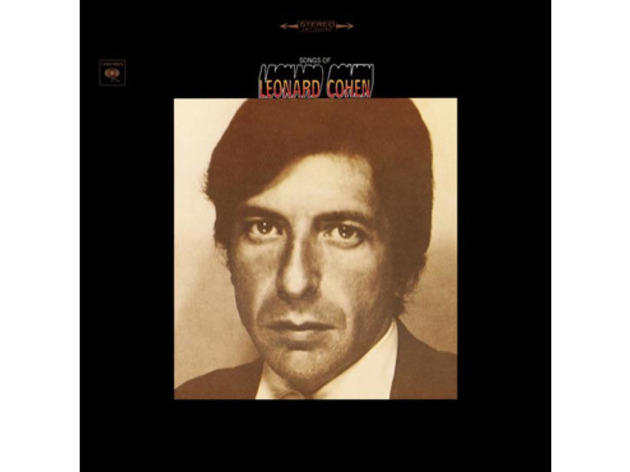 21. "Hey, That's No Way to Say Goodbye" by Leonard Cohen
Troubadour Cohen has many a song in his arsenal to reduce grown adults to pathetic wistfulness, but this 1967 beauty is the most effective of them all. Its setup is simple—two lovers remember the happy times even as they part, via Cohen's sweet, sad lyrics: "You know my love goes with you as your love stays with me / It's just the way it changes, like the shoreline and the sea." What makes it a classic, however, is how upbeat Cohen's picked guitar, mouth harp and evocative similes feel against the reality of the situation, deftly demonstrating that losing someone can be painful but cathartic.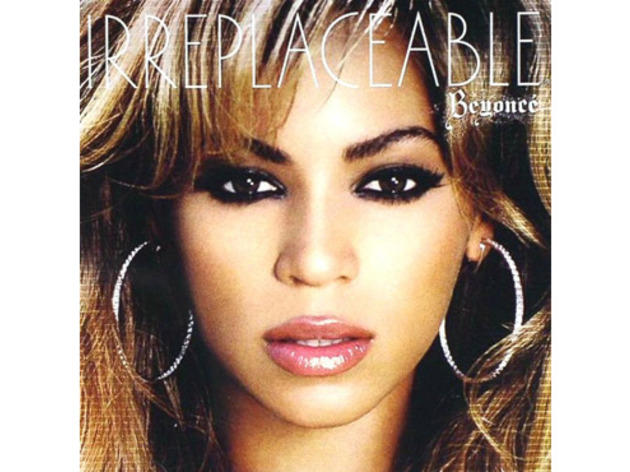 22. "Irreplaceable" by Beyoncé
The Destiny's Child songbook is a bible for the woman looking to keep her man on his toes. Just in case "Bills, Bills, Bills," "Say My Name" and "Survivor" didn't send a clear enough message, Beyoncé reiterated her "Don't get too comfortable" party line on this, the ultimate kick-you-to-the-curb anthem. The singer doesn't sound the slightest bit perturbed as she shoos a disappointing lover out of her crib, advising him that he'll find his worldly possessions "in a box to the left."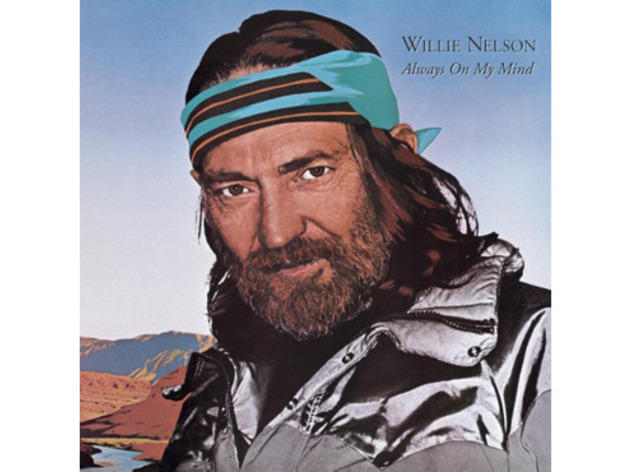 23. "Always on My Mind" by Willie Nelson
It's been a hit for other artists—notably Elvis Presley and the Pet Shop Boys—but "Always on My Mind" has never packed more wallop than in Willie Nelson's recording, the title track of his eponymous 1982 album. Humble and sincere, Nelson's plea for forgiveness exudes the quiet wisdom of genuine contrition: Having finally opened his eyes, he allows himself to hope that they can still make contact.
24. "I Don't Want to Get Over You" by the Magnetic Fields
The premise behind Stephen Merritt's magnum opus concept album 69 Love Songs is pretty explicit (hint: it's 69 love songs), but a twist hides within: He's stated the love songs are really about love songs. The obtuse statement makes sense alongside the meta-awareness this song demonstrates in quips like "I could dress in black and read Camus / Smoke clove cigarettes and drink vermouth"—it's not just a breakup narrative, but an exposé on what types of narratives we write ourselves into. So hopefully that heady conceptual business will keep your mind occupied while you try to forget about that ex.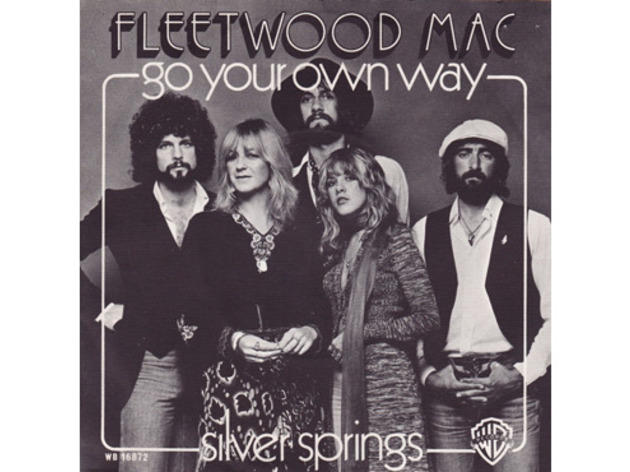 25. "Go Your Own Way" by Fleetwood Mac
From one of rock's most painful breakups came one of rock's greatest breakup songs. The fallout from Lindsey Buckingham's split with Stevie Nicks in 1976 may have made the recording of Rumours a living hell for its creators, but who cares? It spawned one of the most defiant and furious songs of a generation. No pain, no gain.
26. "After Laughter (Comes Tears)" by Wendy Rene
"When you're in love, you're happy / When your in an arm, you gaze / This doesn't last always." Those are some very wise words from a teenager, made all the more amazing with Rene's arching voice and that ploppy organ from none other than Booker T. & the M.G.'s frontman Booker T. Jones. The song, which she co-wrote with her brother, was criminally ignored when it was released in 1964, only to get a second life thanks to Light in the Attic Records' compilation of her Stax and Volt singles.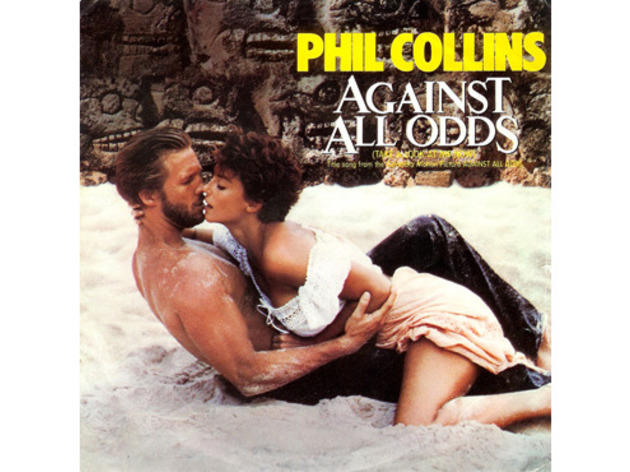 27. "Against All Odds (Take a Look at Me Now)" by Phil Collins
When you're dumped, you're allowed to indulge in melodrama. It is acceptable to sit around in a robe for days and take big swigs of the pillow synthesizers, ice-cream crooning and cookie-dough drums comprising this most powerful and ballad-y of power ballads. A leftover from his solo debut that was recorded years later, in 1984, for a Jeff Bridges cheese-noir flick, "Against All Odds" gave the former Genesis man his first No. 1 hit in America.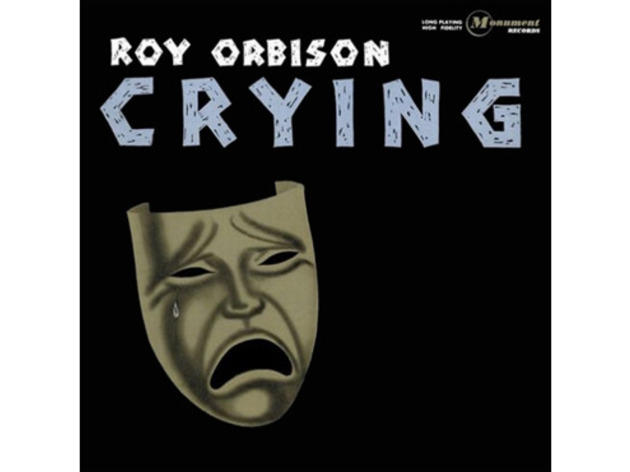 28. "Crying" by Roy Orbison
Roy Orbison's 1961 ballad is sensitive almost to a fault: the confession of a total bawler, reduced to tears even by touching the hand of the woman who broke his heart. But the emotion soaked into Orbison's rich, quavering voice is offset by the singer's disciplined, deadpan cool. Even when baring his sobbing soul, he somehow seems unflappable.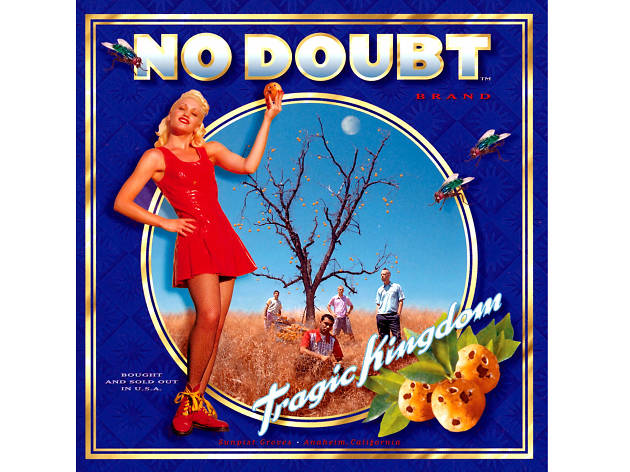 29. "Don't Speak" by No Doubt
This one from 1996's Tragic Kingdom, which Gwen Stefani penned in response to her breakup with bandmate Tony Kanal, became the band's most successful international single—and a rallying cry for lovelorn souls the world over to go right ahead and bury their head in the sand.
30. "Gone Gone Gone" by Allen Toussaint & Eldridge Holmes
You know how people say sad songs can make you feel good? This should-have-been-huge nugget of NOLA soul, a collaboration between Allen Toussaint and singer Eldridge Holmes, is what they're going on about. Just try not to dance when that sticky-sweet bassline and tamborine kick in—even while the pleading, heartbreaking lyrics remind you of you-know-who.
31. "Back, Baby" by Jessica Pratt
"Sometimes I pray for the rain," sighs Jessica Pratt at the onset of this delicate folk tune about failed love. The song served as the lead single for the singer-songwriter's celebrated sophomore effort, 2015's On Your Own Love Again. Listening to Pratt's airy voice on this timeless, ethereal ode, we can't help but yearn for cloudy skies, too.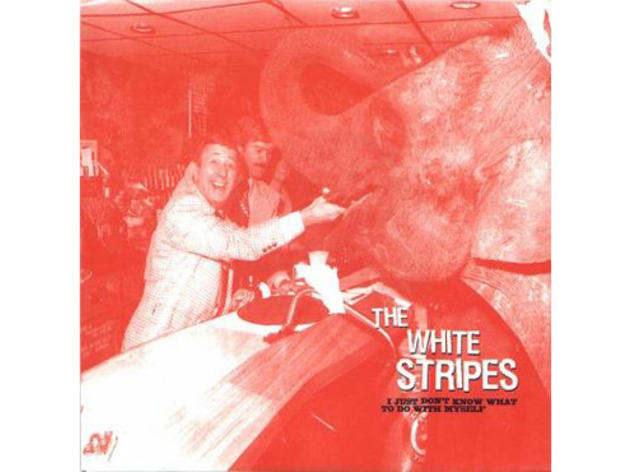 32. "I Just Don't Know What to Do With Myself" by the White Stripes
Though this song was originally sung by Tommy Hunt in 1962 (and has since been covered by myriad musicians, including Dusty Springfield, Dionne Warwick, Isaac Hayes and Elvis Costello), no one has been able to capture the desperation—and frustration—behind the lyrics quite like Jack White. Recorded for the 2003 White Stripes release Elephant, this rock & roll version is perfect for the transition from heartbroken to pissed off.
33. "A Summer Song" by Chad & Jeremy
Everyone—well, a lot of people, anyway—deserves that one big summer romance. In 1964, the British pop duo Chad & Jeremy offered arguably the best song about just that to date with this folk-tinged tune about breezes, sweet summer nights and soft kisses. It's a reminiscence ("autumn leaves must fall"), but that only adds another layer of beauty to that time shared. (Bonus points: Thirty-plus years later, it was used excellently in Wes Anderson's Rushmore.)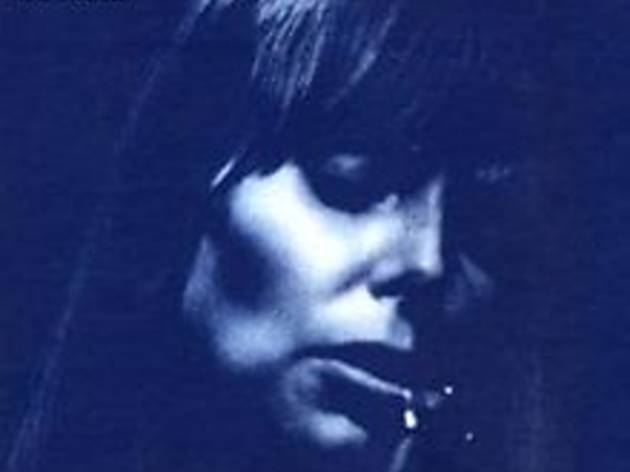 34. "River" by Joni Mitchell
A broken heart isn't just for those who've been broken up with—as "River" attests. It's a breakup anthem that sounds as crisp and sad-in-the-bones today as it did when it was released as part of Joni Mitchell's perfectly titled Blue album in 1971. "I'm so hard to handle, I'm selfish and I'm sad, now I've gone and lost the best baby that I ever had," sings Mitchell, then later: "I made my baby say goodbye." The song is thought to have been written about Mitchell's decision to end her relationship with Graham Nash—who in turn released his astonishingly tender Songs for Beginners album. Both records are generous gifts for anyone nursing a wounded heart.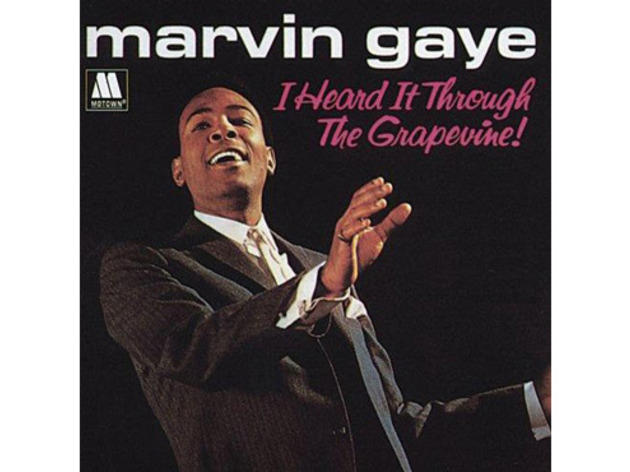 35. "I Heard It Through the Grapevine" by Marvin Gaye
You know even before the drumbeat kicks in that something is gonna go down in this song. And for anyone who's had to hear the cheatin', lyin' news from someone else, this 1968 Motown single hits home. It's become an acclaimed, Grammy Hall of Fame soul classic, covered by a range of musicians including Creedence Clearwater Revival (which made an 11-minute version for its 1970 album Cosmo's Factory) and claymation group the California Raisins. (Grapevine, raisins—see what they did there?)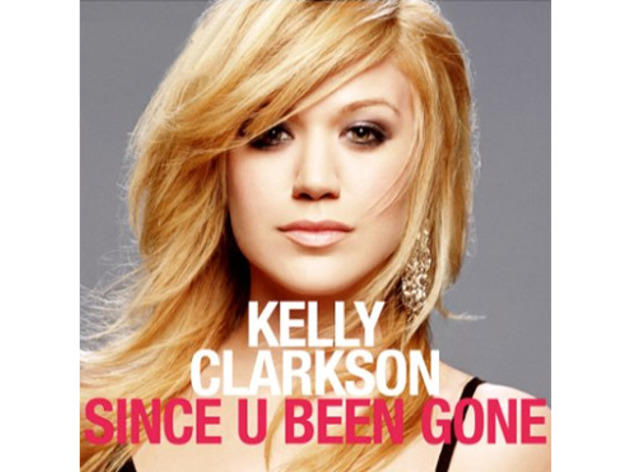 36. "Since U Been Gone" by Kelly Clarkson
You may hate American Idol. You may hate pop. You may hate it when people use u instead of you. But here's the deal: You may also really hate your ex. And this song (off of Clarkson's 2004 album, Breakaway) is so goddamned catchy, you can't not belt out the chorus every time—with feeling.
37. "It Ain't Me Babe" by Johnny Cash and June Carter
Sometimes the hardest part of breaking up is admitting you're not right, or even good, for each other. Originally written by Bob Dylan in 1964, this sweet, sad song found its true voice with Johnny Cash and June Carter, who recorded a version together for Cash's 1965 album Orange Blossom Special. There's something about the two singing together in agreement that makes the song's realizations less sorrowful. It's always easier when it's mutual.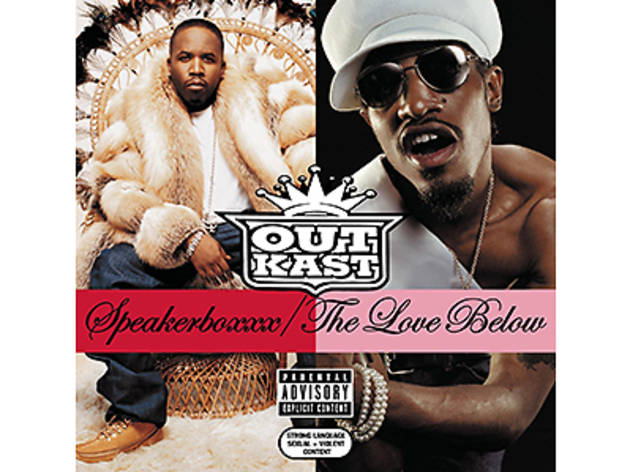 This admonishing ode to Caroline appeared on Andre 3000's half of Outkast's 2003 double album, Speakerboxxx/The Love Below. It quickly achieved anthem status, thanks in no small part to Andre's unapologetically frank lyrics. Let's be honest, sometimes cuties get away with bad behavior, but there are limits, and when your love interest crosses them, "Roses" is the perfect way to tell them to bugger off.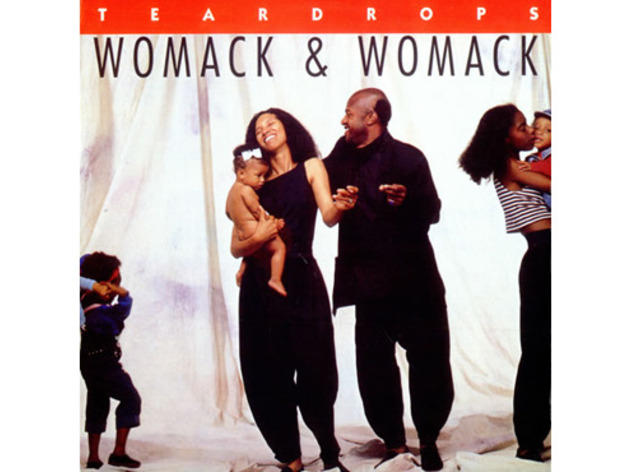 39. "Teardrops" by Womack & Womack
A classic in the genre of Songs to Cry to in Clubs, this 1988 electrodisco anthem tells the tale of a cheating heart haunted by its infidelity. "Footsteps on the dance floor / Remind me, baby of you / Teardrops in my eyes / Next time, I'll be true." This silky cut comes from Cecil (brother of Bobby) Womack and his wife, Linda—a formidable musical partnership throughout the '80s and '90s. This is their biggest and best hit, however, and responsible for plenty tear-stained dancing shoes over the years.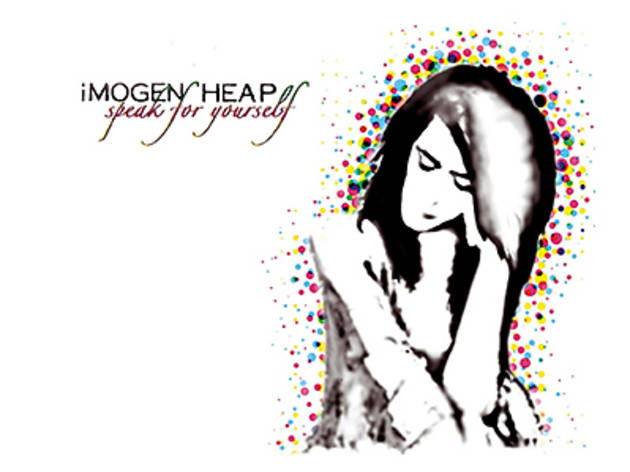 40. "Hide and Seek" by Imogen Heap
Prog-popstress Imogen Heap toes the line between poignantly lachrymose and sickeningly maudlin—so it's unsurprising her most heartachey song was immortalized in the climactic scene to a season of The O.C.. From there, the indie tune took a viral turn, rocketing from an SNL Andy Samberg sketch straight into the top charts by-way of a Jason Derulo sample. That is to say: if these forlorn folktronica vocal harmonies are sad enough for the cast of The O.C., SNL, and Jason Derulo, they're sad enough to soundtrack your boring breakup.
Sometimes, when nursing a broken heart, you need to stomp the poor thing into the pavement. For those moments when the only way up is down, there's no better vessel to ride into the depths of despair than the Cure's "Apart." The song appeared on the iconic British outfit's ninth and highest-charting album, Wish, and is a perfect storm of drifting synths, distant guitar echoes and unflinching lyrics.
42. "Flesh Without Blood" by Grimes
Throwing away hours of painstaking work like Claire Boucher did when she scrapped an entire album of Visions followup material?—that's kind of a breakup in and of itself. The artistic overhaul set the stage for this first actual single from Art Angels, a celebratory relationship goodbye which mines sugary pop instrumentation to tell a former lover, "I don't care anymore."
43. "I Fall to Pieces" by Patsy Cline
We've all been there: Certain that you're finally, finally over your ex, you run into them on the sidewalk, or hell, someone even mentions their favorite kind of muffin in passing, and you're Jell-O on the floor. Patsy knows, child. And Patsy understands. Curl up in this 1961 tune's velvety vocals and keening pedal steel, and just let it all out.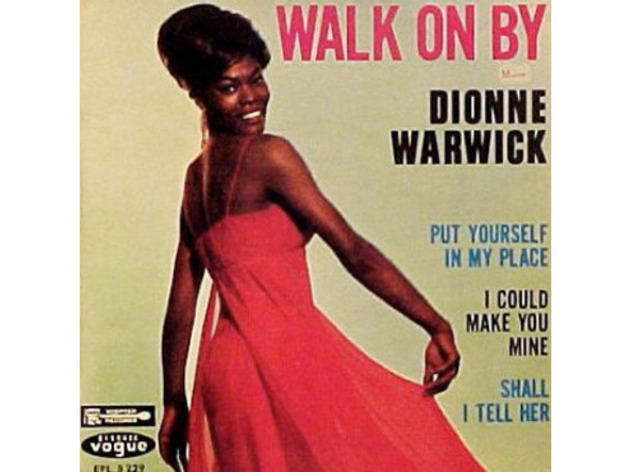 44. "Walk On By" by Dionne Warwick
The 1960s songwriting team of Burt Bacharach and Hal David found their perfect interpreter in Dionne Warwick, whose breezy style made the duo's character-driven, rhythmically challenging tunes sound deceptively simple. In 1964's "Walk on By," one of her first Bacharach-David hits, Warwick teases out the smooth dignity in a song about the pain of rejection.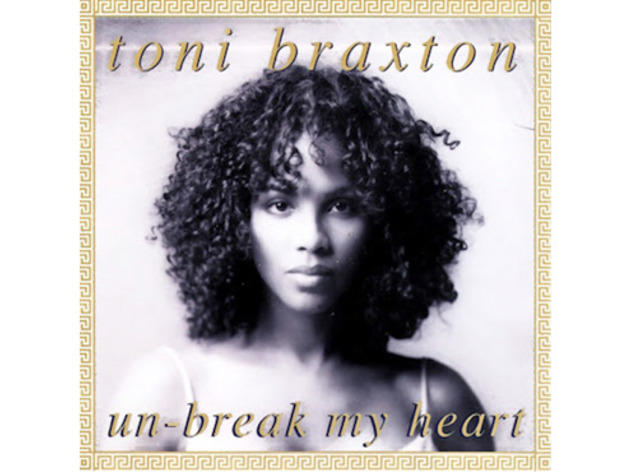 45. "Un-Break My Heart" by Toni Braxton
Queen of '90s R&B heartache, Toni Braxton delivered more than just another sad love song when "Un-Break My Heart" hit the airwaves in 1996. A mélange of Spanish guitars and Braxton's sultry contralto vocals, the Grammy-winning single builds a quiet storm with a dramatic crescendo as Braxton pleads with her ex to rewind their doomed relationship back to happier times. If the song's video is any indication, those happier times included playing Twister and sharing a shower with hunky model Tyson Beckford. So, yeah, we feel ya, Toni.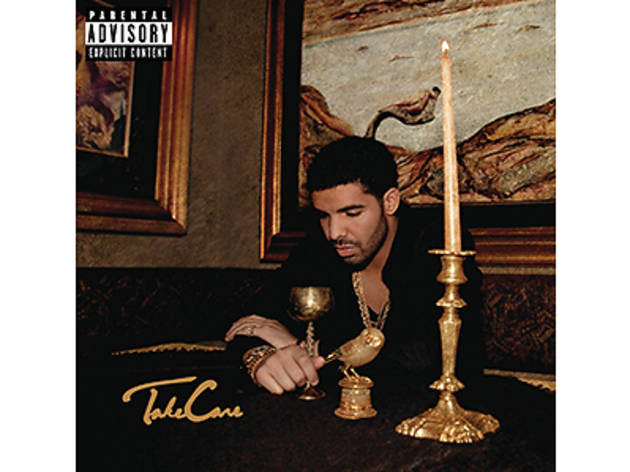 46. "Marvins Room" by Drake
Who hasn't been faced off of rosé, drunk dialing the one that got away? In the lead single from 2011's Take Care, the Toronto hip-hip lord lays bare his romantic struggles over a stripped-down, wafting beat. At the time, it cemented Drake's status as the reigning king of emo rap.
47. "Heaven Knows I'm Miserable Now" by the Smiths
Morrissey is as endemic to the heartbroken as a pint of Ben & Jerry's. You can't list songs about being depressed and not include the Smiths, the wearing-your-pajamas-all-day of indie-rock bands. Well, certainly, on a shallow level the British quartet works on that level. Take this 1984 single at face value, judge it by its bleak black & white cover, and it's a pit of despair. But the band is far too cynical for straightforward funk (er, of the mental kind). "I was looking for a job, and then I found a job, and heaven knows I'm miserable now," Morrissey croons. That's countered with barbs like, "Why do I smile at people I'd rather kick in the eye?" Marr matches the subtle bipolar shifts with chiming chords that roller-coaster from major to minor.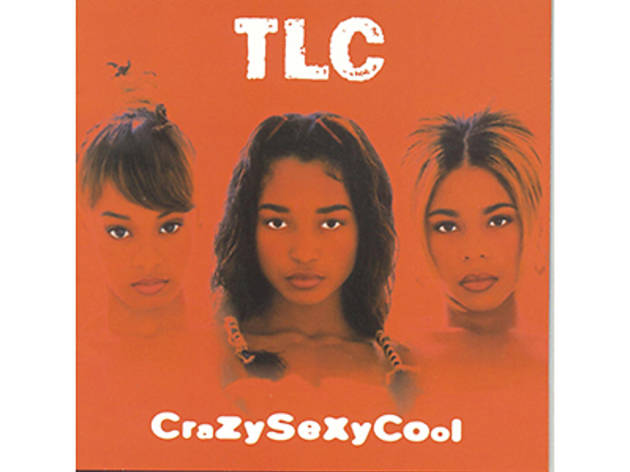 The penultimate track on TLC's lauded sophomore effort finds the R&B high priestesses telling possessive lovers to shove off over a groovy flip of Jean Knight's "Mr. Big Stuff." The album, CrazySexyCool, went diamond, making TLC the first girl group in history to be awarded theat status and rocketing Tionne "T-Boz" Watkins, Lisa "Left Eye" Lopes and Rozonda "Chilli" Thomas into superstardom. Any time your paramour has you feeling a little claustrophobic, just remember Left Eye's mantra: Erase, replace, embrace, new face.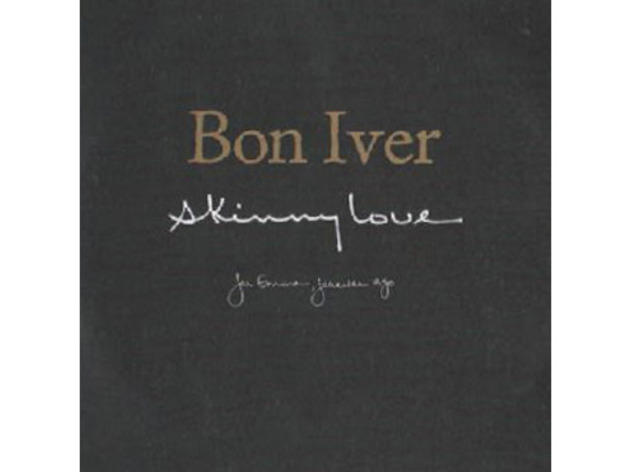 49. "Skinny Love" by Bon Iver
Yeah yeah, we all know the backstory: Consummately bearded man in flannel sequesters himself to the forest to nurse a broken heart . But even if the mythology behind For Emma Forever Ago is old-hat at this point, the album's mournful, barebones folk can still tug at a heartstring and break it in two. This first single, in particular, poignantly encapsulates that painful emotional space of a relationship running on empty— perfect for those final moments before you and your partner cut the cord.
50. "Landlocked Blues" by Bright Eyes
Considering Conor Oberst makes a career out of sad-boy self-pitying omphaloskepsis, this tune from his iconic magnum mope-us, I'm Wide Awake, It's Morning, presents a surprisingly mature post-breakup perspective: "If you love something, give it away." The indie folkster somehow manages to wield the most generic of platitudes effectively without veering into farce. And anyways, when it comes to the painfully generic experience of breaking up, clichés can be more comfortingly apropos than anything else.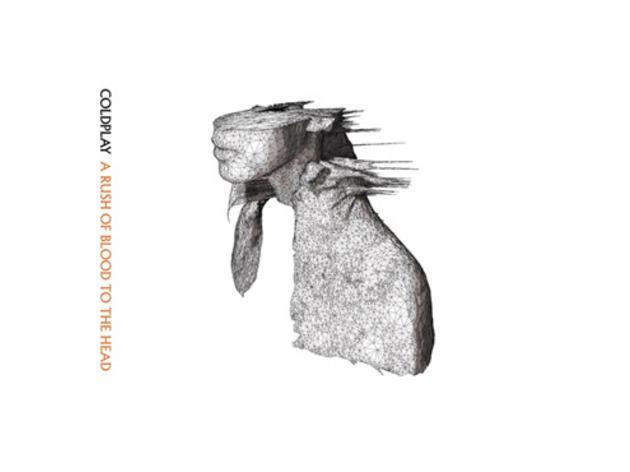 51. "The Scientist" by Coldplay
So potent are the breakup songs on Coldplay's second album, 2002's A Rush of Blood to the Head, that it may as well come with an advisory sticker for the recently split up: These songs will make you wallow in heartbreak like it's a warm, sad bubble bath. Which may be exactly what you need. "Nobody said it was easy," croons Chris Martin. "No one ever said it would be so hard." And then, after the song's sucker-punch pause: "Oh, take me back to the start."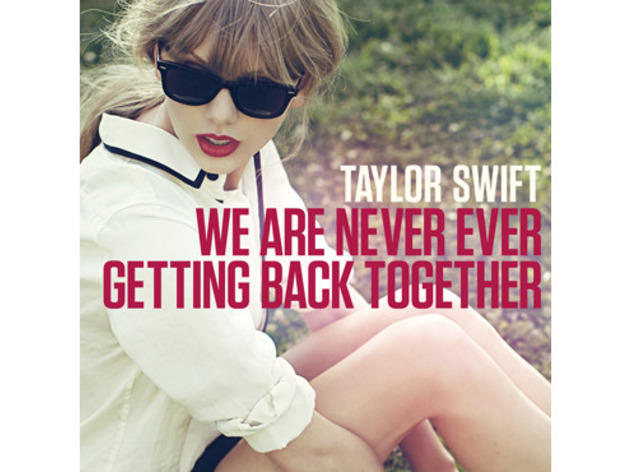 52. "We Are Never Ever Getting Back Together" by Taylor Swift
Taylor Swift's penchant for mining her own relationship drama to find songwriting gold is well documented; when the results are as catchy and downright fun as this kiss-off gem, we have no complaints. "We Are Never Ever Getting Back Together" finds the country-pop starlet and her ex traipsing about in that awkward on-again, off-again state of limbo. The back and forth goes on, the ex's transgressions pile up, but ultimately, "swift justice" wins out.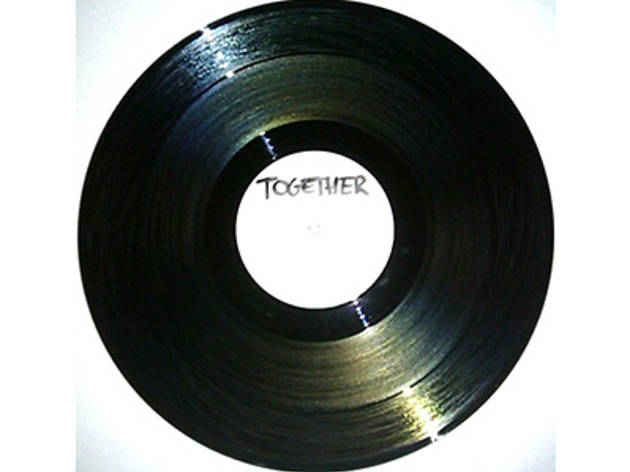 53. "Together" by Ruff Sqwad feat. Wiley
What does a grime break-up song sound like? Pair OG grime pioneers Ruff Sqwad with the legendary Eskiboy and you've got yourself a break-up banger. Rapping over Ruff Sqwad's original "Together" (which samples the very familiar guitar rift from the Police's "Message in a Bottle"), Wiley teases repeatedly with the rhetorical question, "(When we gonna) be together?" He fills in his verses with strong punches at his ex-lover, providing the harsh reality of things and quickly becoming his own hype man as he promises to only do better for himself. Listen to Wiley: Don't wallow in self-pity.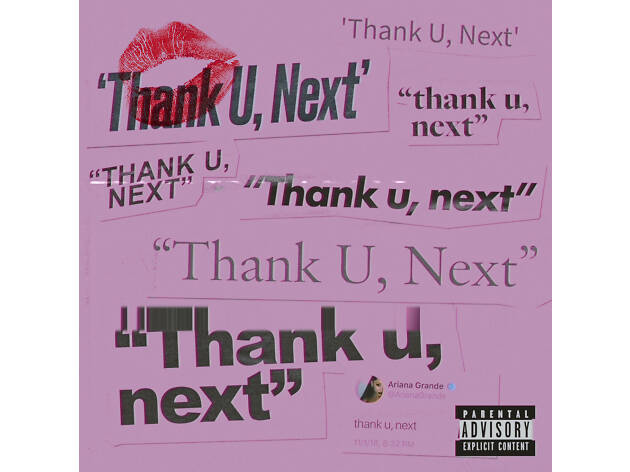 54. "thank u, next" by Ariana Grande
Following your breakup with a hit single thanking each and every one of your past flames for the lessons learned from those relationships? The phrase "above it" hardly seems sufficient. Ariana teaches us all what it means to go out with grace on this suprise-release earworm.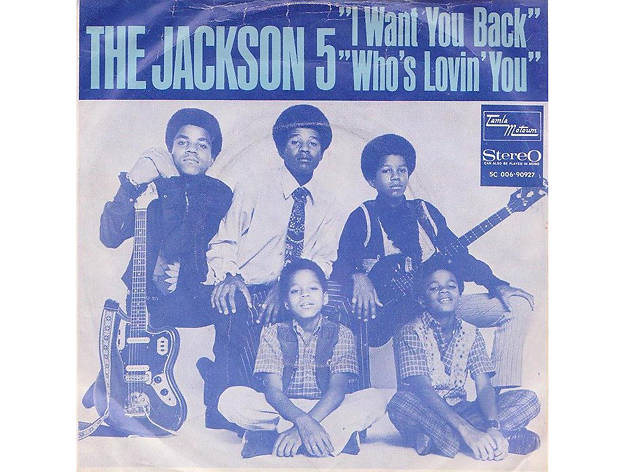 55. "I Want You Back" by the Jackson 5
What the hell does an 11 year old know about loss? With a tip of his giant purple pimp hat, Michael sang this Motown peak with a mile-wide smile on Ed Sullivan in '69. Still, the kid sold it like nobody else, over chords that rise and fall like a roller coaster. And nothing hurts like first love.
56. "Heartbreak Hotel" by Elvis Presley
Think your breakup is sad? This song's lyrics were inspired by a 1956 newspaper article about a man who jumped to his death from a hotel window, leaving a note with the single line "I walk a lonely street." But suicides don't sell records, so Presley crooned instead about a place where the bellhop's tears flow, the desk clerk dresses in black and brokenhearted lovers can cry away their gloom.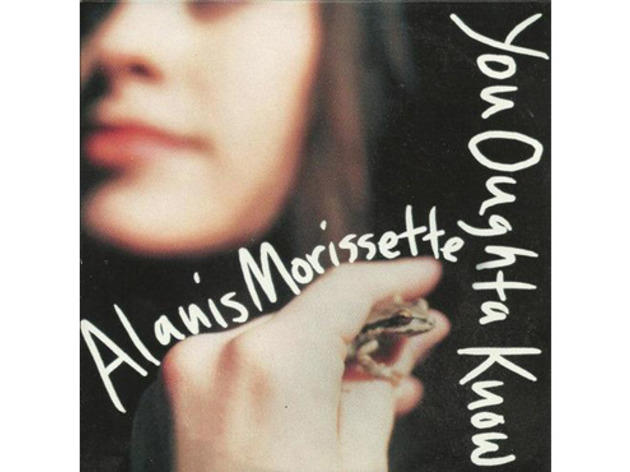 57. "You Oughta Know" by Alanis Morissette
Purported subject of this song, Dave Coulier, insists that his breakup with Alanis was amicable. But there's nothing well-wishing about this most vengeful of jilted-lover odes, the object of many a cathartic karaoke jam since its release in 1995. Like all great rages, Alanis lets hers build: The tune begins like an unexploded bomb, and you can almost smell the cordite in the air as she murmurs: "I want you to know / I'm happy for you…" And then the guitar kicks in, and the uncomfortable questions begin: "Is she perverted like me? / Would she go down on you in a theater?" By the time she's growling about scratching her nails down someone else's back and hoping you feel it, it's already too late, Coulier. This one's for the most demonstrative of your five stages—white-hot anger.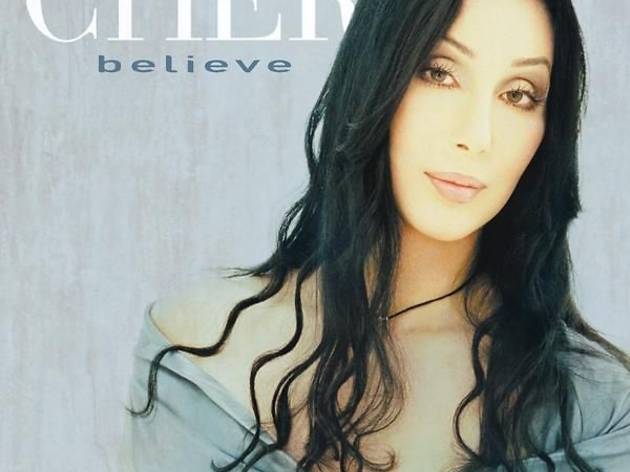 If you don't think this is a brilliant song, then it's probably only because you've heard it way too many times. Cher's (temporary) resurrection as a dance-pop diva in 1998 has raised plenty of hackles over the years—not least for its then-unprecedented use of Auto-Tune—but at its heart it's simply a great breakup song in the air-punchingly empowered tradition of "I Will Survive": "I've had time to think it through / And maybe I'm too good for you." When we're going through a rough time, we could all use a bit of that attitude.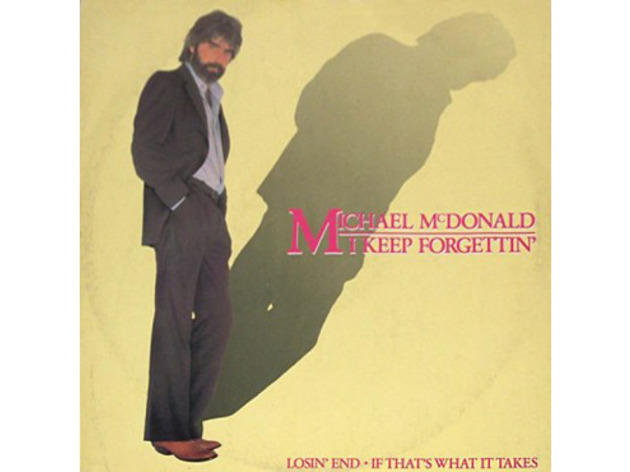 59. "I Keep Forgettin' (Every Time You're Near)" by Michael McDonald
We don't typically think of the breakup song as a climate hospitable to sultry funk, but somebody forgot to notify Michael McDonald. On this 1982 lite-rock staple, the former Doobie Bro laments being hung up on an ex, as a rhythm section stocked with session aces glides through a monster groove—famously sampled by Warren G on 1994's "Regulate." Whoever the subject of the tune was, it's hard to imagine her not shimmying back into the husky crooner's arms when she heard this immortal jam.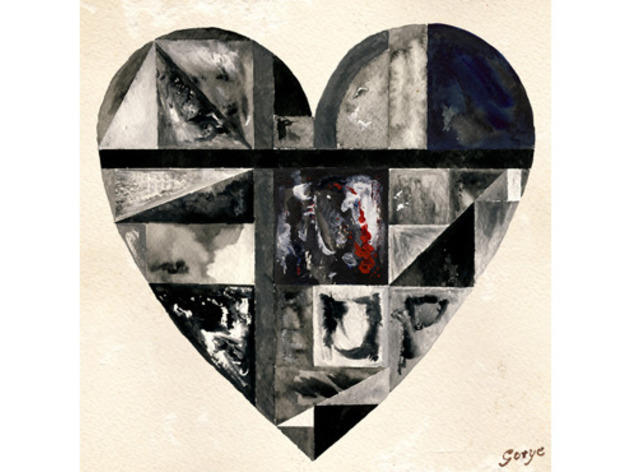 60. "Somebody That I Used to Know" by Gotye featuring Kimbra
Wouter De Backer, a.k.a. Gotye, didn't have a duet in mind when he first put pen to paper for "Somebody That I Used to Know," but when he reached the end of the first verse, he knew it needed a little something more. Along came fast-rising New Zealand singer-songwriter Kimbra, whose impassioned delivery bolstered the tune with a new, fiery perspective. The result was a wildly successful crossover hit, which topped the charts in 18 countries and took home Record of the Year at the 2013 Grammys.
Looking for sexy songs?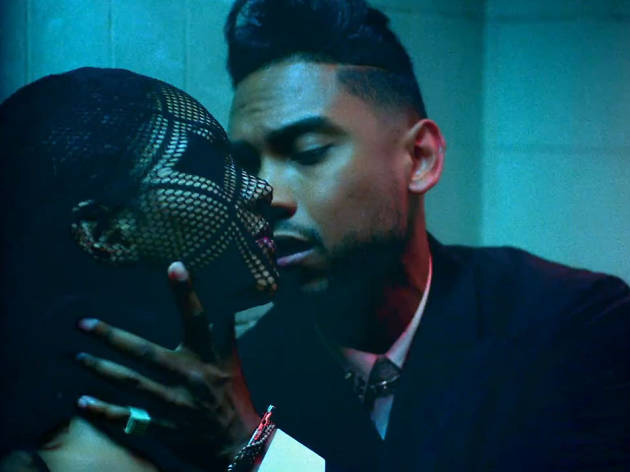 These best sex songs will take you by the hand, whisper sweet nothings in your ear and lead you straight to the bedroom