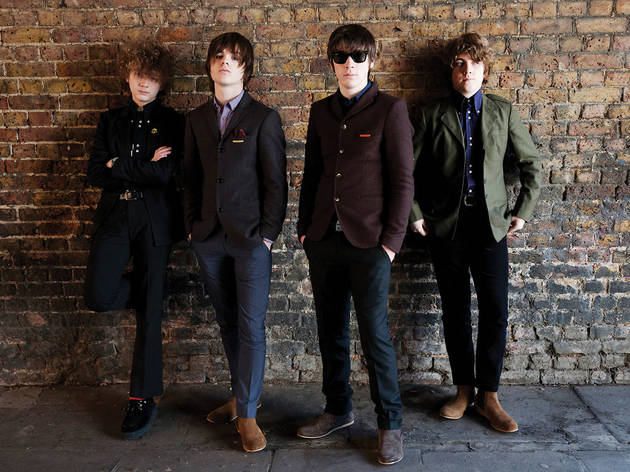 What's the deal with… The Strypes?
Here's everything you need to know about the teenage rock 'n' rollers
Crikey, have Paul Weller's kids started a band?
No, but this quartet of blues-loving teens definitely share the Modfather's retro look and sound.

Thank god. Kids today: it's all '#YOLO' this and 'Buzzfeed' that. I can't relate anymore.
Well you'll love The Strypes then, daddio. Aged between 15 and 17, Evan Walsh, Josh McClorey, Ross Farrelly and Peter O'Hanlon (above, left to right) from Cavan in Ireland play '60s rhythm and blues inspired by The Yardbirds and early Stones.

I suppose it's all done on an iPad?
No way – they're accomplished musicians. Unlike most kids their age, they leave technology alone and concentrate on guitars, drums and harmonica. Also, unlike most kids, they're signed to a major label for a five-album deal.

What have the elders of dad rock to say about these young pretenders?
They love them. Roger Daltrey, Jeff Beck and Noel Gallagher have all given thumbs up. They're also looked after by Elton John's management company.

Let's hope they pick up Sir Elton's legendary grace, courtesy and manners then.
Quite.

But loads of bands play retro rock. What makes these lads so special?
Simple. They play pub rock but are too young to drink in pubs. It's every tour manager's dream.

The Bottom Line: The kids are alright.