Young Knives – 'Sick Octave' album review
The indie oddballs are at their weirdest on their crowd-funded fourth record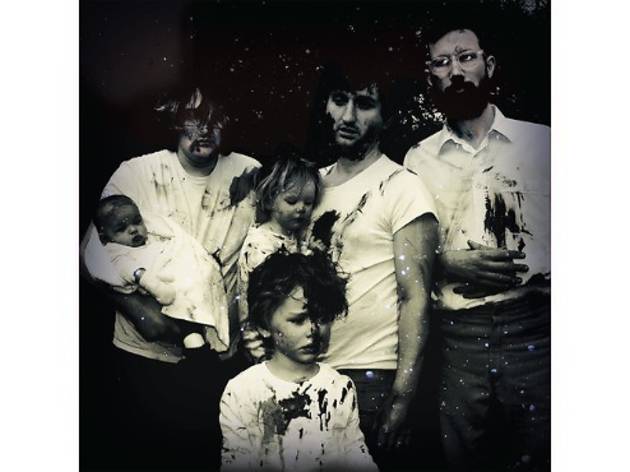 However, for noughties post-punk revivalists Young Knives - who raised over 12 grand to record their fourth full-length - it felt like a genuine opportunity for growth rather than a cash-strapped last chance saloon. They promised a 'completely undiluted Young Knives record' to their PayPal patrons, and with 'Sick Octave' that's precisely what they've delivered.
Musically, it's a mind-frying mix of different styles and textures. Opener 'The Owls of Athens' launches the record with Kraftwerkian synthesiser stabs and distended trumpets. Meanwhile, 'All Tied Up' begins in a cyclone of squalling sounds, before switching into a Battles-esque breakdown of off-beat, plinking riffs. There are quieter moments here too, including a gorgeous, plaintive organ that drives a love song called 'We Could be Blood', but moments like this only lull you into a false sense of security. A spasm of garbled electronics or frenetic guitar never seems too far away.
There's a playful, madcap energy to it all: Young Knives sound like a bunch of scientists going loco in the lab. But while some of their concoctions explode, others merely simmer. 'Bed Warmer' and 'Bella Bella', are both a chore, dragging out past five minutes as they chuck in everything and the kitchen sink. 'Sick Octave' is obviously the sound of a band enjoying being let off the label leash – but as it wears on you find yourself wishing they had a dutiful suit on hand to reign things in.
Buy this album here
What are your thoughts? Let us know in the comments box below or tweet us at @TimeOutMusic.