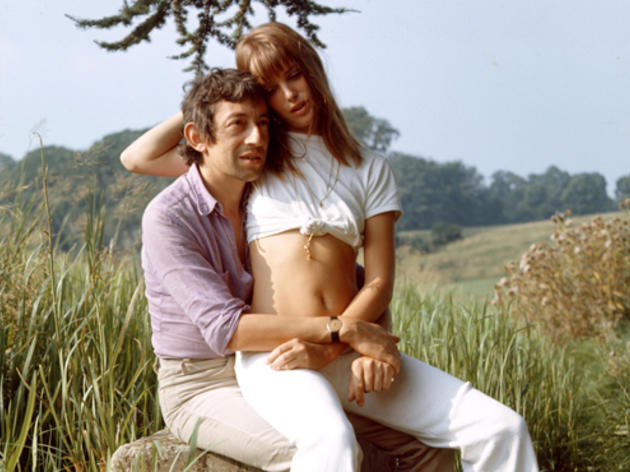 The 50 sexiest songs: By Marvin Gaye, the xx, Frank Ocean and more
Let our sexiest-songs playlist take you by the hand, whisper sweet nothings in your ear and lead you all the way to the bedroom. Yeah, baby!
Music may very well be the food of love, but it's also—more deliciously—the food of loving. Because we know our readers have an appetite like no other, we present to you the connoisseur's playlist. From the hottest turn-ons to the sweetest soundtracks, these are the 50 sexiest songs on the planet, according to us.
To be clear: These aren't necessarily songs about the act of love (though many of them are pretty detailed); rather, they're songs to do it to. Hence, W.A.S.P.'s "Animal (Fuck Like a Beast)" does not qualify, but the White Stripes' metaphor-happy "Ball and Biscuit" does. For those sorts of songs, head to our grubby Best oral sex songs list.

A note on our list's running order: While the top ten songs are, in our opinion, the ten most outrageously sizzing songs ever recorded, the runners-up are ordered—sensitively—for your listening pleasure. We want you to be able to enjoy your Spotify playlist with as few awkward, fumbling moments as possible. Now let us begin!
50–41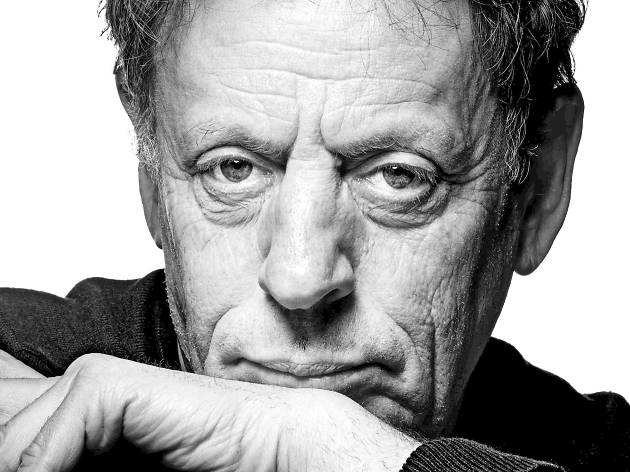 Photograph: Raymond Meier
"Metamorphosis 1" by Philip Glass
This solo piano composition is the sort of quiet, moody, I'm-low-key-in-the-mood tune you've been looking for. The simple repeating melody is a tempo-setter like no other—that's probably why it's popped up in so many movies and TV shows. And now...your bedroom.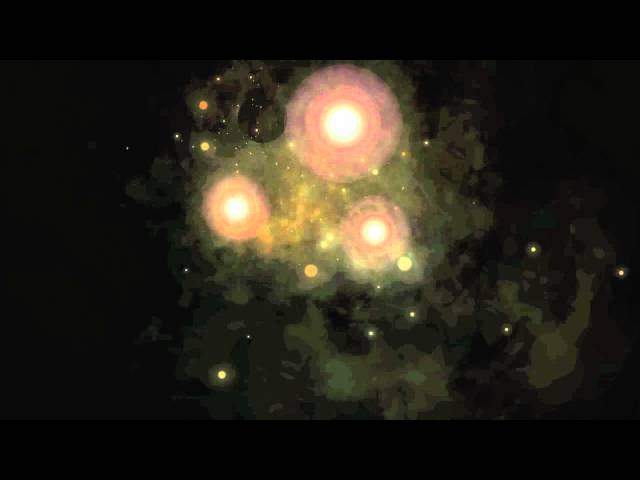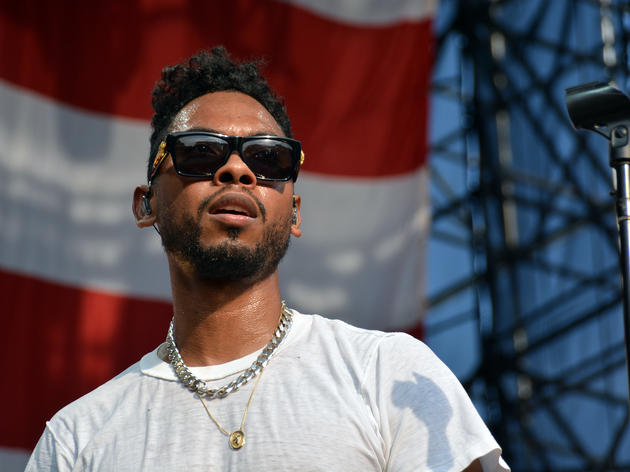 Photograph: Michael J. Chen
With an opening salvo like "these lips can't wait to taste your skin," things get steamy quick on Miguel's 2012 sex-soaked single. Armed with a deadly falsetto, the crooner melds the sweetness of a young Marvin Gaye with the swag of in-the-club-like-yeah Usher—it's damn near irresistible.—Andrew Frisicano
Download the MP3 on Amazon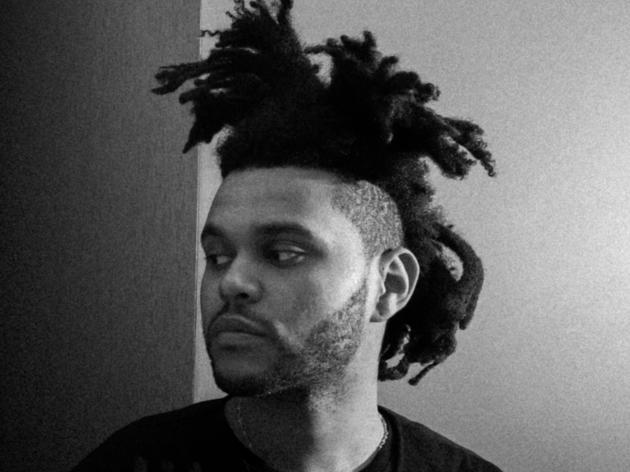 Photograph: courtesy of the artist
"Wicked Games" by The Weekend
Whether or not your bedroom is actually a pot-clouded penthouse suite, Canadian R&B auteur the Weeknd, a.k.a. Abel Tesfaye, knows how to set the mood. He's at his drug-addled best on the 2012 track "Wicked Games," a twisted love song that matches supple vocals with a neon-lit menace and the sense that no one involved gets off easy. —Andrew Frisicano
Download the MP3 on Amazon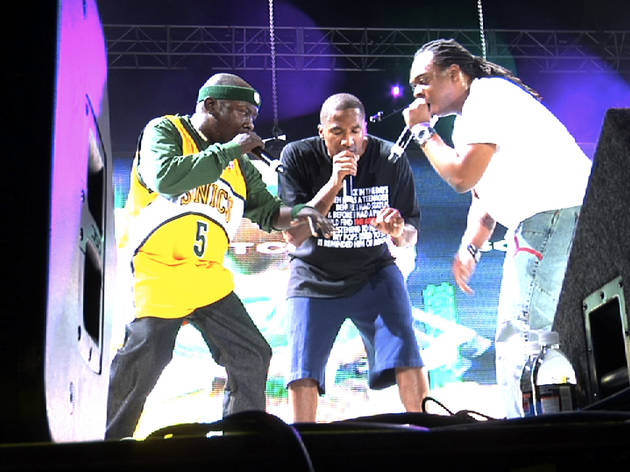 "Electric Relaxation" by A Tribe Called Quest
From the opening rip—a syncopated drum beat overlaid with breathy moans—the Queens rap group create the aural equivalent of a back massage. Add to that Phife Dawg's pan-racial proclivities and you have a mood setter for the ages.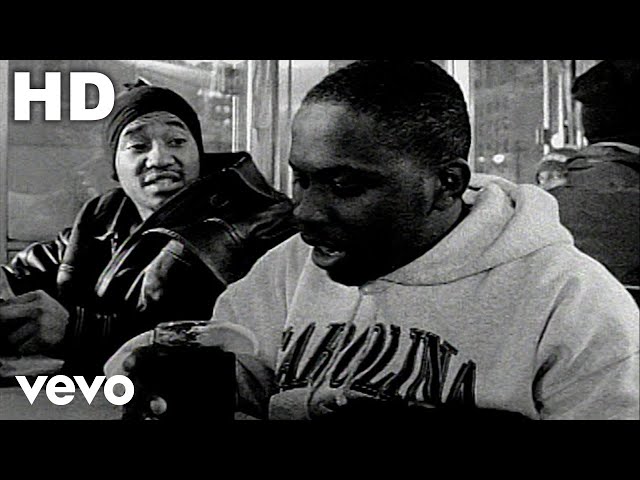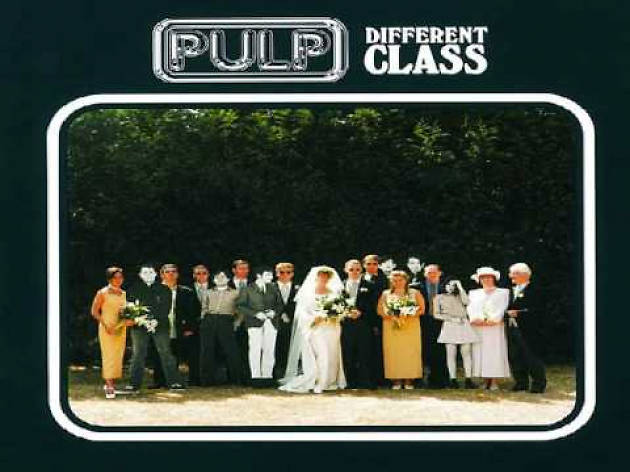 "F.E.E.L.I.N.G.C.A.L.L.E.D.L.O.V.E." by Pulp
Sex is an indelible part of this Britpop band's oeuvre, but frontman Jarvis Cocker often addresses the subject in a way that's rather unnerving. (See the entirety of 1998's This Is Hardcore.) This song, from Pulp's 1995 breakthrough, Different Class, is no exception, as Cocker sings about missing the sensation of sleeping with a former lover. Cocker sings in his signature low purr over a slinky drumbeat and pulsating bassline, eventually building up to an explosive, altogether satisfying climax.—Amy Plitt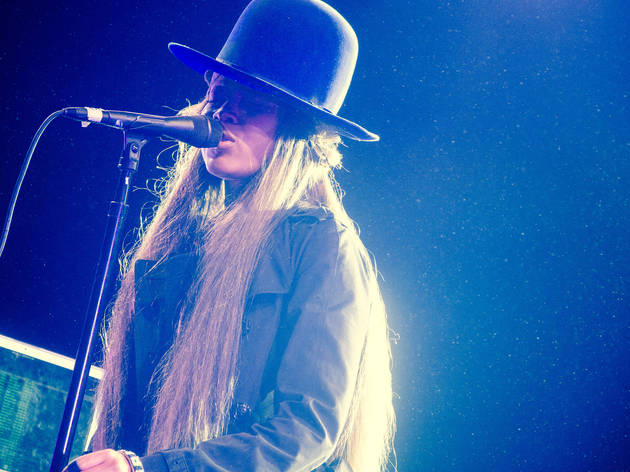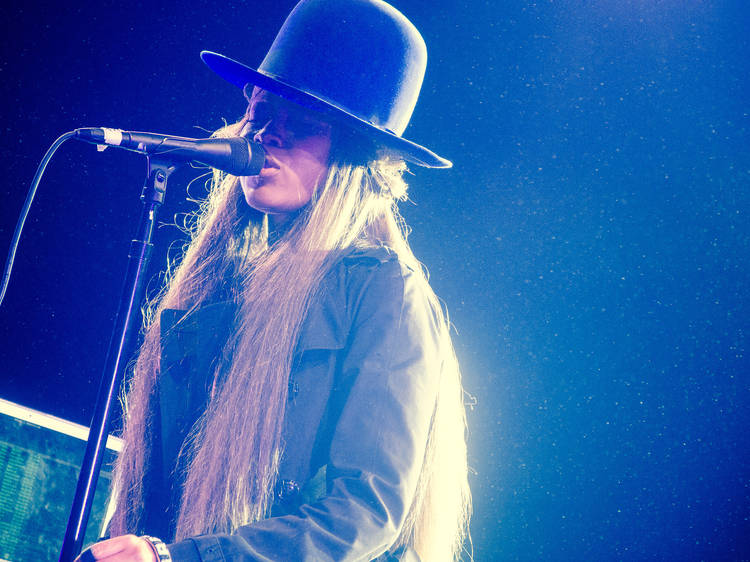 Photograph: Kenny Rodriguez
With the kind of chemistry that's impossible to fake, Badu duets with former partner Andre 3000 on this frantic, impassioned cover of the Isley Brothers' "Hello It's Me." The pair make an undeniably great team on wax, delivering the heartbreaking tune with palpable heat.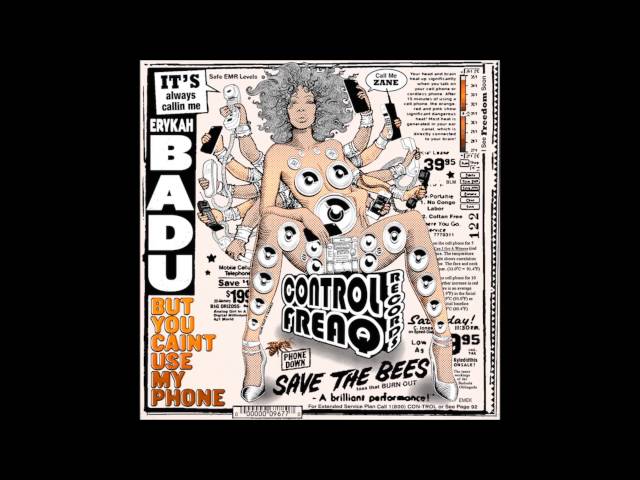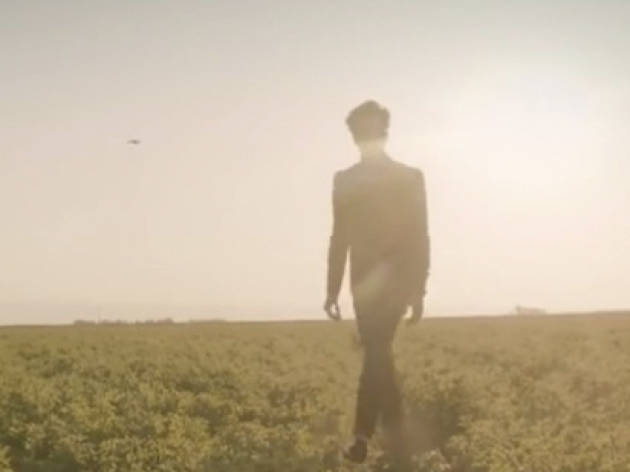 "Like a Dream" by Francis & the Lights
The soft keyboard melody, the falsetto crooning, the hooky earworm of a bridge and chorus: everything about Francis Farewell Starlite's 2013 standout is custom build for sonic seduction.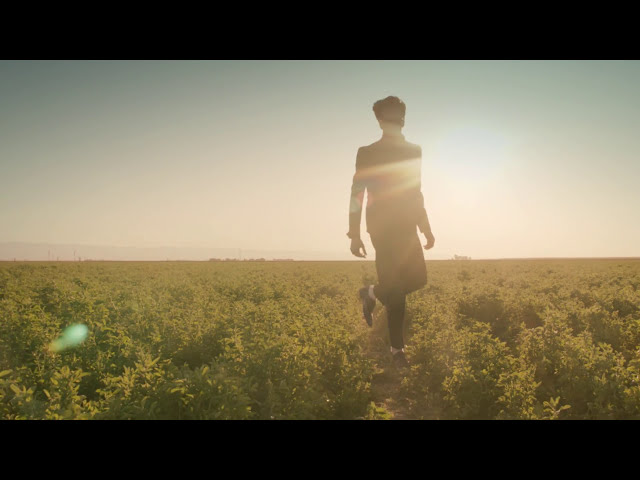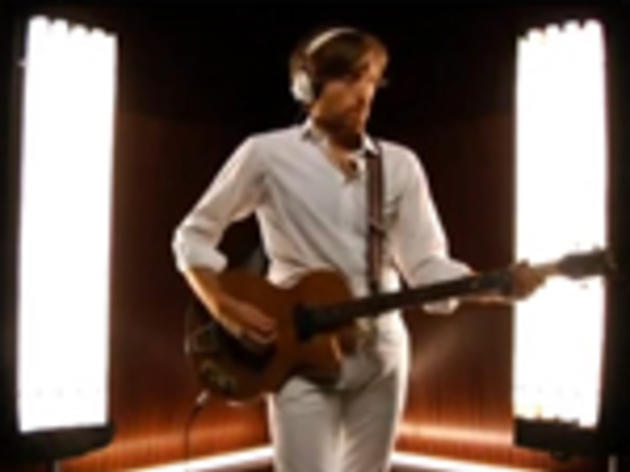 "La Femme d'Argent" by Air
From Zero 7 to Massive Attack, electronic musicians are no strangers to the power of lush dreamscapes. But none have used them to as sensual effect as Air, especially on this eternal sex jam from the French duo's 1998 space-pop debut, Moon Safari. Languorous, smooth and breathless, this is easy listening made precisely for staying in bed all day.—Marley Lynch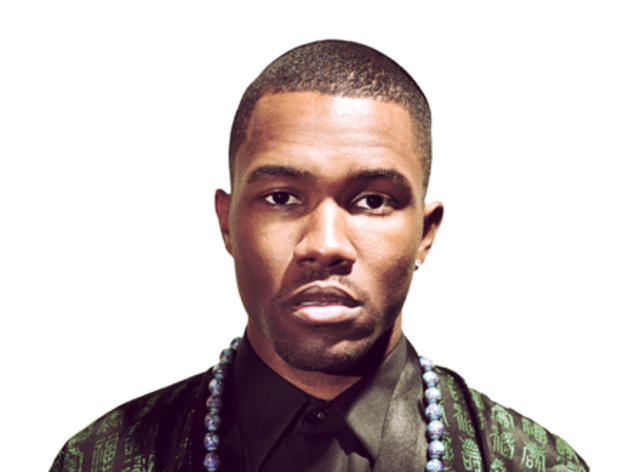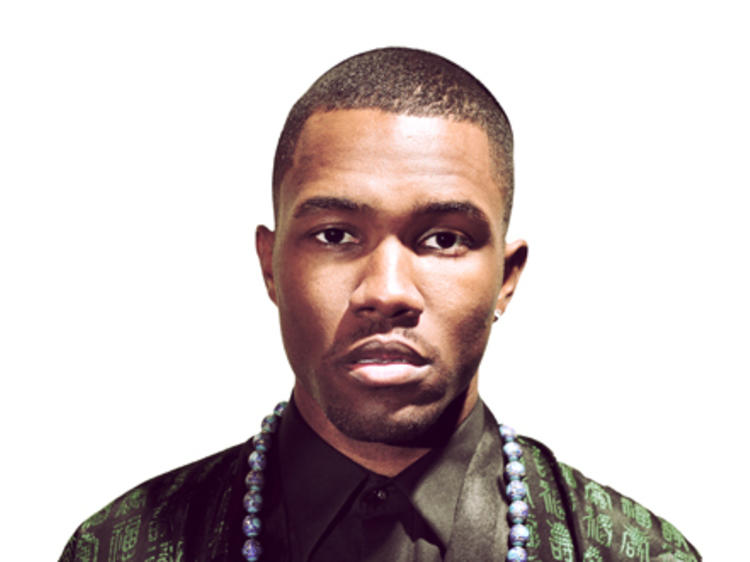 Photograph: Julian Berman
"Pyramids" by Frank Ocean
Ocean's epic single traverses time and space for a knotty tale about adoration and longing. Like a good romance, the soulful R&B track takes time to built—practically speaking, it's a great way to eat up 10 minutes.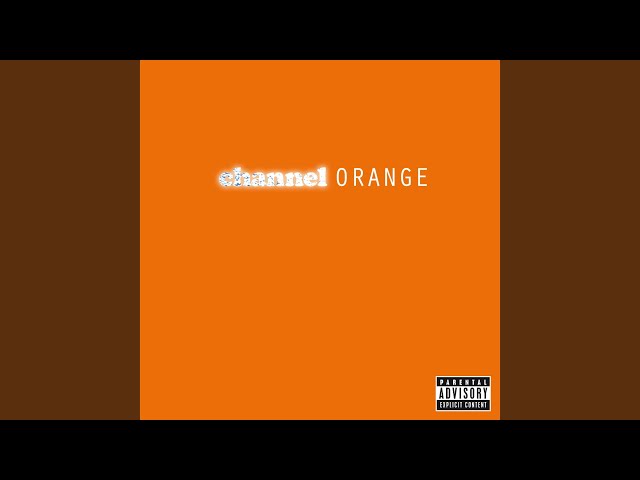 "Worked Up So Sexual" by The Faint
On its second album, Blank-Wave Arcade, the Omaha electropunk band tackled sex on a number of songs—"Sex Is Personal," "Casual Sex," etc. But this track is by far the most arousing, with a frenetic, synth-driven beat that all but encourages you to bump and grind with the person next to you on the dance floor. —Amy Plitt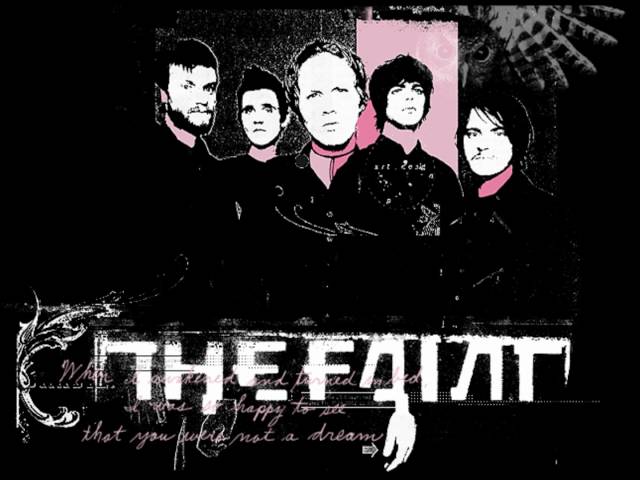 40–31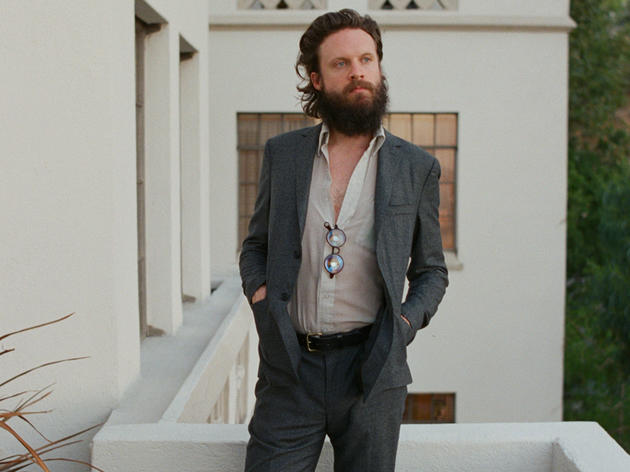 Photograph: Emma Tillman
"When You're Smiling and Astride Me" by Father John Misty
Indie-rock shaman Father John Misty calls down an angelic choir and a slick, soulful backup band to help him with this existential ode to monogamy. And what's lovemaking without a little self-loathing? Dredging the bottom of his psyche with admissions like, "I can hardly believe I've found you, and I'm terrified of that," FJM manages to clear away enough clutter to find something real or, as he puts it, to "truly see and be seen."—Andrew Frisicano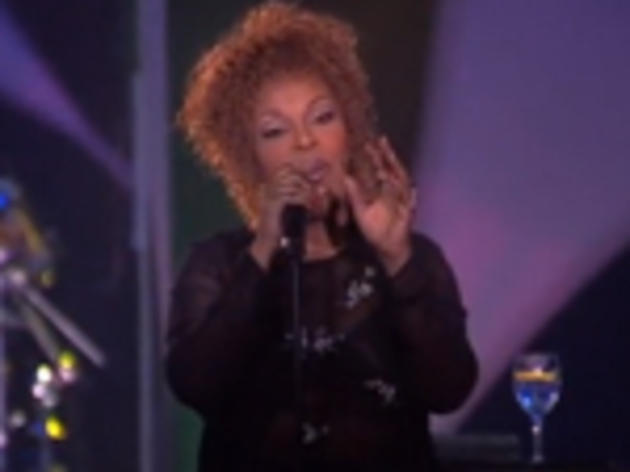 "Feel Like Makin' Love" by Roberta Flack
In no way related to the slightly cheesy Bad Company song, this 1974 tune is quite simple: Flack describes moments that inspire an amorous mood, including after walking through a park and while sitting in a restaurant. But her soulful delivery sells it—she coos each line as one lover might to another just before heading to the bedroom.—Amy Plitt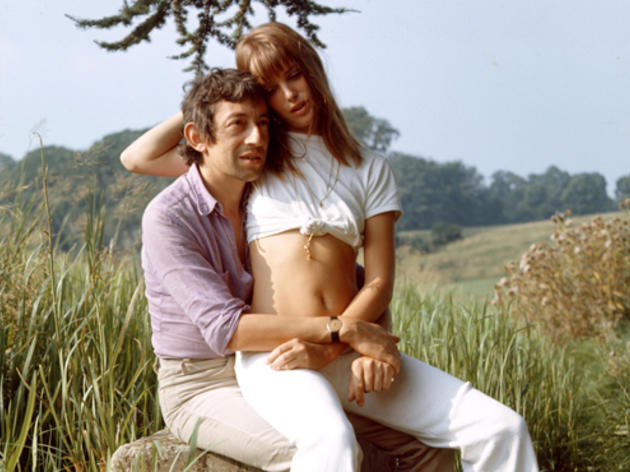 Photograph: Rex USA
"Je t'Aime…Moi Non Plus" by Serge Gainsbourg
You may think you don't know this song, but you do—oh, you do. The fiendishly rude-sounding bassline, the nearly cheesy-but-actually-genius organ riff and then the whispered, orgasmic crooning… "Je t'aime" is Sexy Song 101. French singer Serge Gainsbourg really was doing the nasty with English rose Jane Birkin in the studio. It so scandalized and titillated the prudish Brits that the BBC banned the song—which, of course, only added to its appeal.—Sophie Harris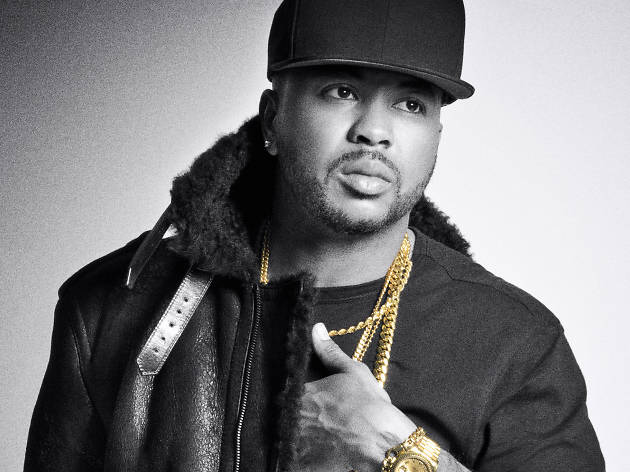 Photograph: Andrew Zaeh
Terius Nash's velvety falsetto is a force of sexual nature, not to mention his songwriting acumen, which has seen to The-Dream co-writing songs for Rihanna ("Umbrella"), Beyoncé ("Single Ladies [Put a Ring on It]") and the Biebs ("Baby"). Here he's in full-on sentimental lover mode—who could resist?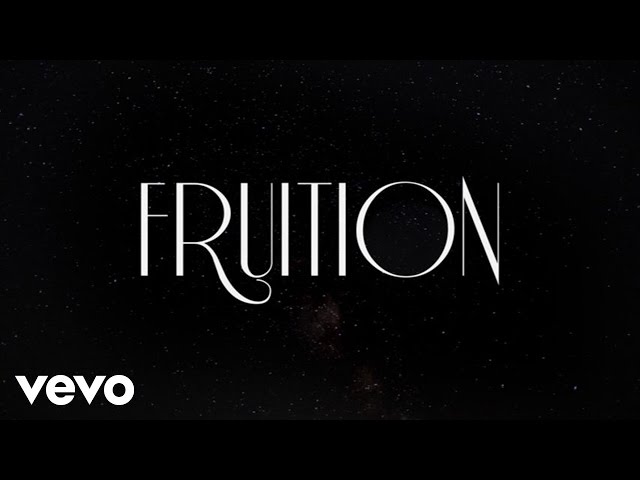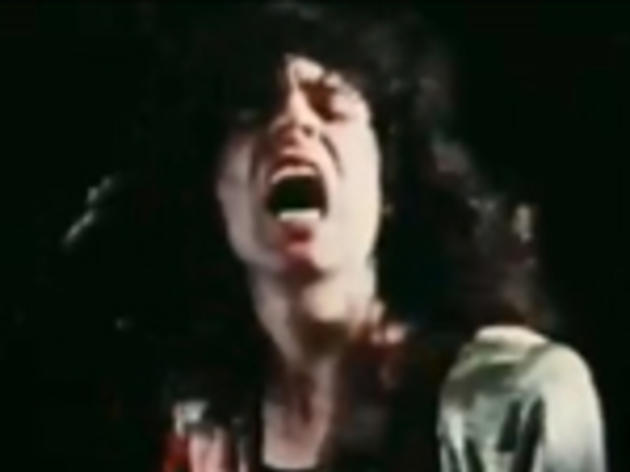 What seems at first like a squeaky-clean seduction gradually turns lascivious—okay, downright depraved—in the hands of glam-meister extraordinaire Marc Bolan, who hisses, "I'm gonna suck ya!" at his would-be conquest, after declaring himself "a vampire for your love." Grab your partner in kink and play along.—Hank Shteamer
Photograph: Linda Brownlee
The boys in Blur always had a bit of an ironic art-school air about them, which is part of what makes their gospel-inflected 1999 song all the more affecting. It's also a great mood-setting bedroom tune: Let the easy tempo and light strum wash over you (and your partner) in a euphoric haze as you meditate on the refrain, "love's the greatest thing that we have."—Andrew Frisicano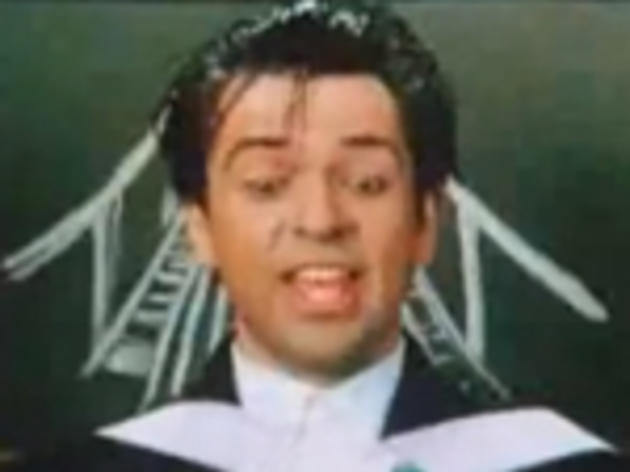 "Sledgehammer" by Peter Gabriel
You could hardly be blamed for missing the sexual urge in this 1986 hit on the first go-round. English cult singer Peter Gabriel wasn't known for libidinous content; here, a wonky song was abetted by a groundbreakingly loopy animated video. Still, the spermatozoa that introduce the video are a distinct clue; listen as Gabriel sings about bumper cars and pollination, and all becomes clear.—Steve Smith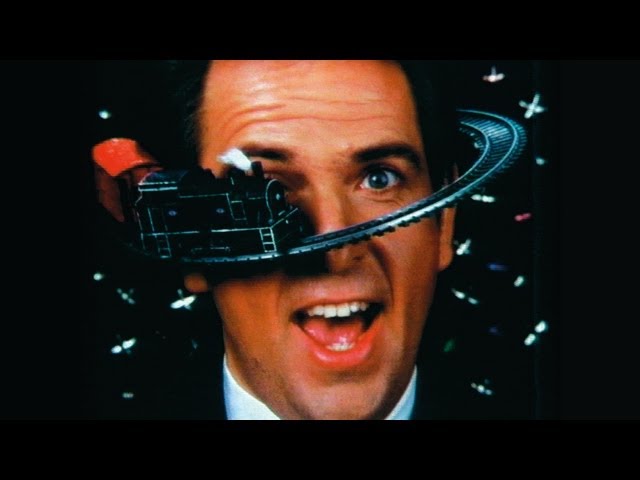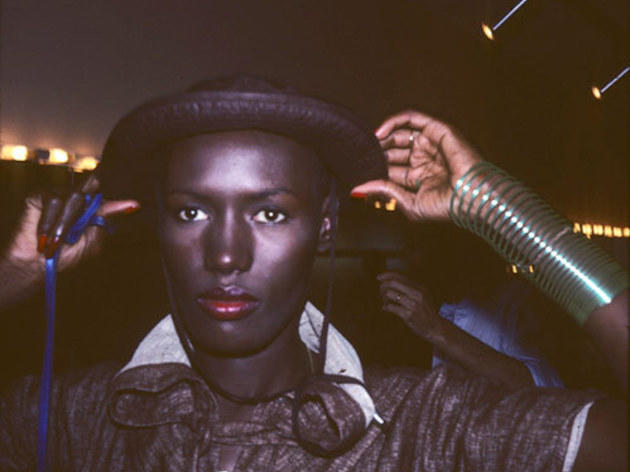 "Pull Up to the Bumper" by Grace Jones
In 2008, disco-era power androgyne Grace Jones claimed in an interview that "Pull Up to the Bumper" had nothing whatsoever to do with sex. Yeah, right: nothing to be read into her helpful suggestion that a bit of lubrication might be required to get that oversize stretch limo through the back door. Meanwhile, the song's possessive thump got everyone ready for some grease-monkeying around. —Steve Smith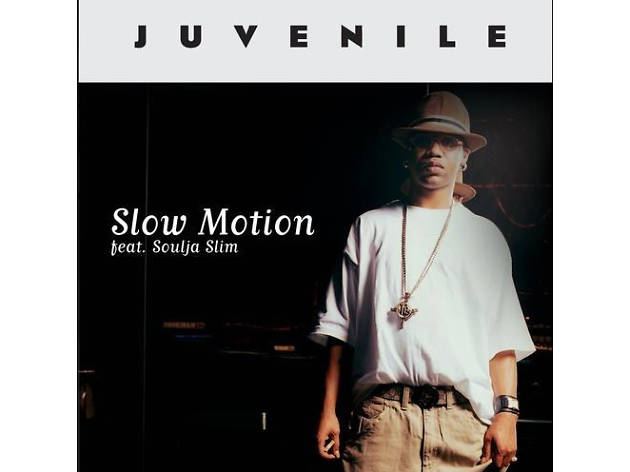 "Slow Motion" by Juvenile
One of the all-time greatest songs about butts in a genre busting with them, here we find Juvenile driven damn near insane by the booty. Long before Kanye wanted to "play that shit back in slo-mo," Juvie and Soulja Slim had that ground staked out—and it earned them a Billboard Hot 100 No. 1 hit.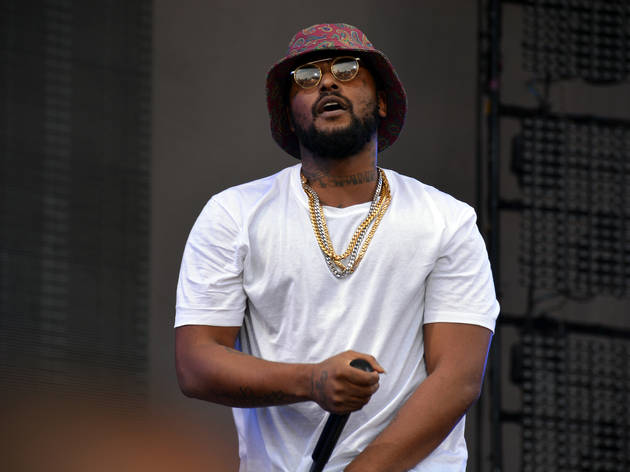 Photograph: Michael J. Chen
Everyone from favorite rapper to your favorite tax accountant can relate to this song about having to work late while your impatient partner waits at home. Q drops a verse on this woozy cut—with a hook by BJ the Chicago Kid—as a means to hasten that reunion, but hopefully you're already there.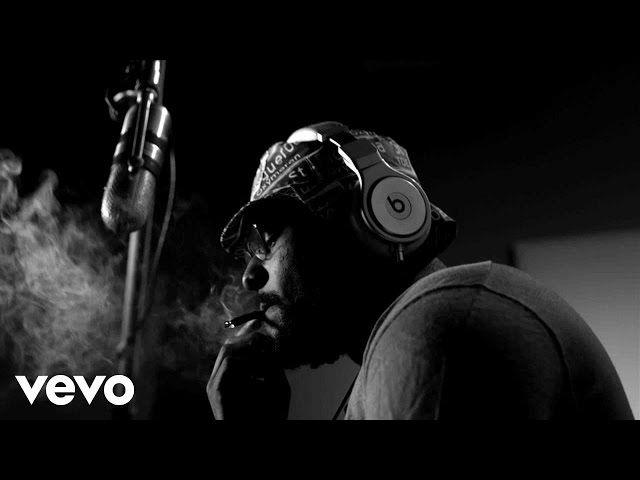 30–21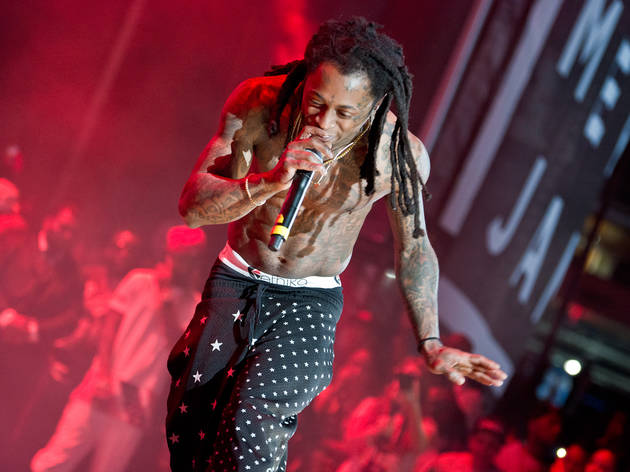 Photograph: Michael J. Chen
The New Orleans MC mashes together rap, rock and an ascending electronic pulse for this characteristically grimy love ballad. Wayne's gruff, sporadically Autotuned voice is perfectly suited for this kind of romantic boasting. We're apt to take him for his word.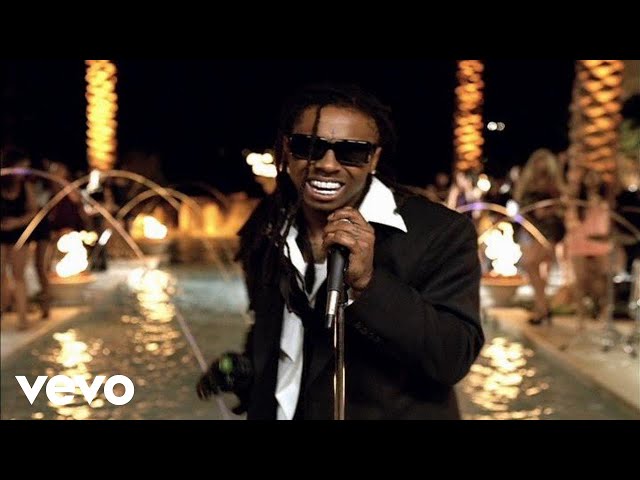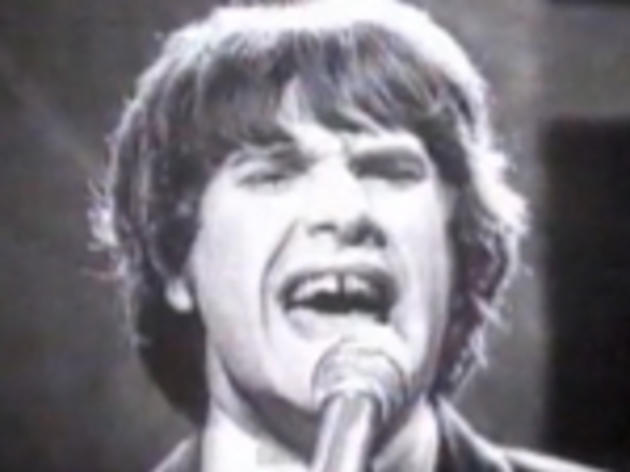 "You Really Got Me" by the Kinks
The Kinks' 1964 breakthrough hit is a visceral ode to lust: "Girl, you really got me goin' / You got me so I don't know what I'm doin' / Yeah, you really got me now / You got me so I can't sleep at night." More than anything, this most primal track throbs with hot-blooded teenage urgency and will remind you of not being able to keep your hands off your high-school flame. And that's a good thing.—Marley Lynch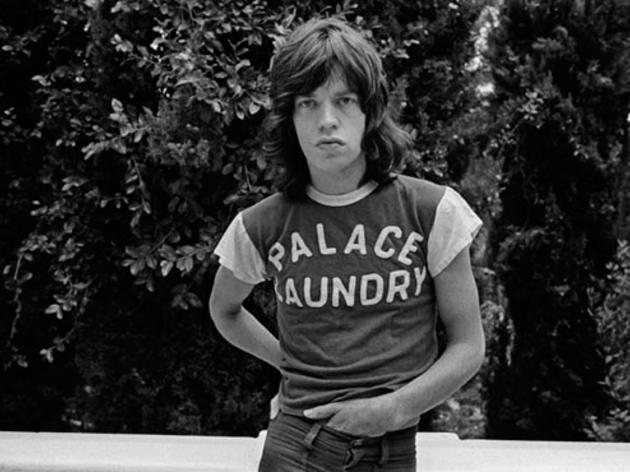 Photograph: Copyright Jim Marshall Photography LLC; Courtesy Steven Kasher Gallery; New York
"Rocks Off" by the Rolling Stones
When your mom tells you how sexy Mick Jagger was—yeah, and Keith Richards, too—it's this that she's talking about. Exile on Main St. (1972) is the Stones' loosest, jammiest, dirtiest record, and "Rocks Off" is its greatest expression of joy (and intent, come to think of it).—Sophie Harris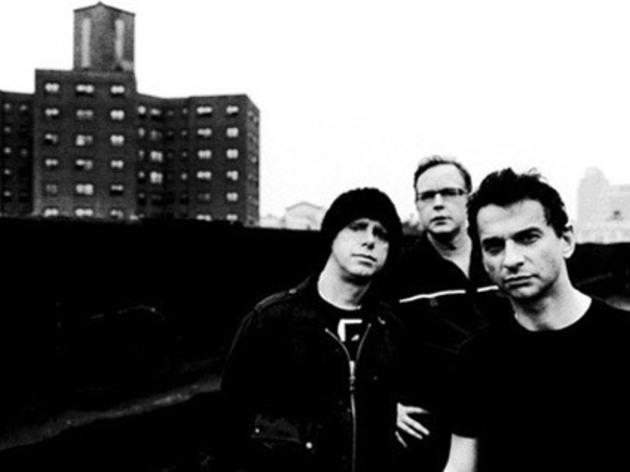 "I Feel You" by Depeche Mode
For a band that often sang about the kinkier side of sex—both "Master and Servant" and "Strangelove" embrace S&M elements—this 1993 track is fairly tame. But the combination of front man Dave Gahan's deep, sultry baritone and the propulsive backing track makes it sound far dirtier (and therefore hotter) than any of the band's previous work.—Amy Plitt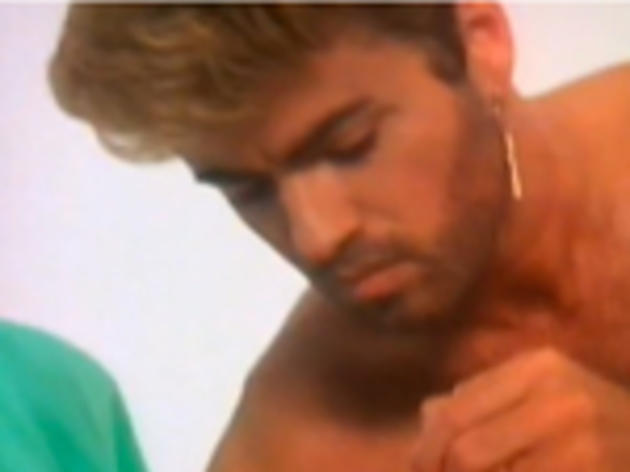 "I Want Your Sex" by George Michael
After George Michael quit squeaky clean '80s boyband Wham!, he went on a sexual rampage with "School's out forever!"-style zeal and enthusiasm. The album Faith (1987) featured Michael sniffing his own armpit and opened with this funky gem—which finds Michael's signature growl at its peak: "C – c – c- c'mon!" He also makes his request in the plainest possible terms, "Have sex with me!"—which we appreciate.—Sophie Harris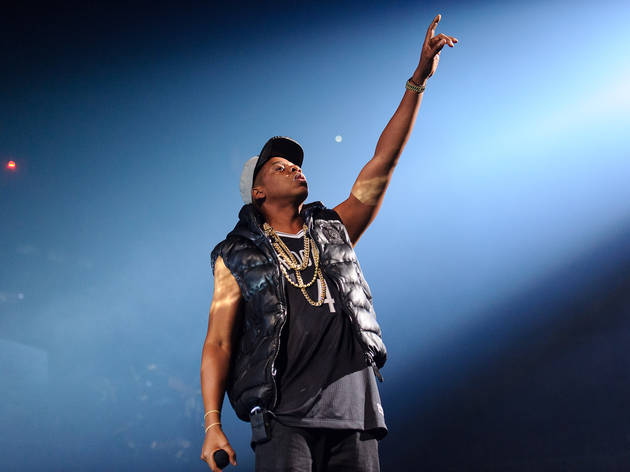 Photograph: Jon Klemm
"Can I get a..." by Jay-Z
Mr. Knowles-Carter—rapping over a ridiculously bouncy beat by Irv Gotti and Lil' Rob—looks for true love the only way he knows how: shutting down the golddiggers, with a little help from his friends Amil and Ja Rule. Ask and you shall receive.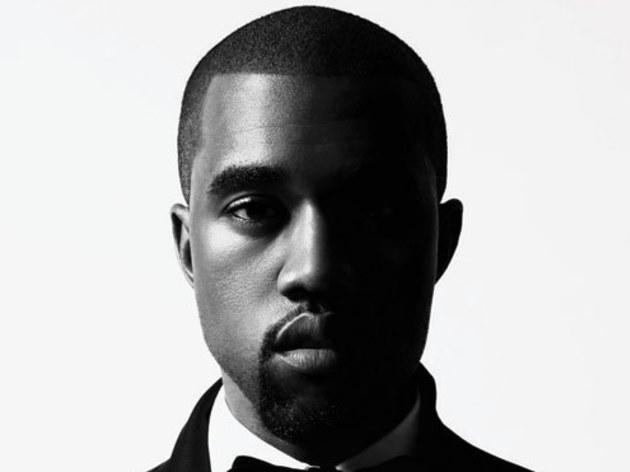 Photograph: Courtesy of Universal Republic Records
"Devil in a New Dress" by Kanye West
Rapping over a sped-up soul sample, Kanye sounds like his College Dropout self on this My Beautiful Dark Twisted Fantasy standout. As is typical of Yeezy, subtlety takes a back seat (see the hook: "We ain't married, but tonight I need some consummation"). But a roomy backseat is where the lush production and syrupy strings sound best.—Andrew Frisicano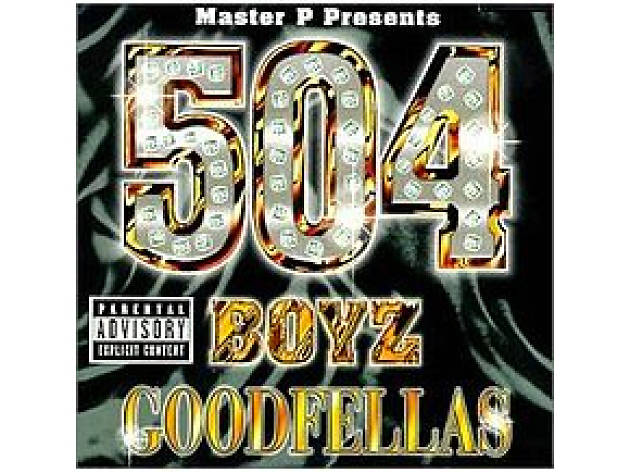 The NOLA-based Master P–led crew memorably landed this smooth funk ballad with not-so-subtle lyrics about getting horizontal. Mac and Mercedes, who trade off hook duties, seem very much on the same page when it comes to lovemaking—god bless.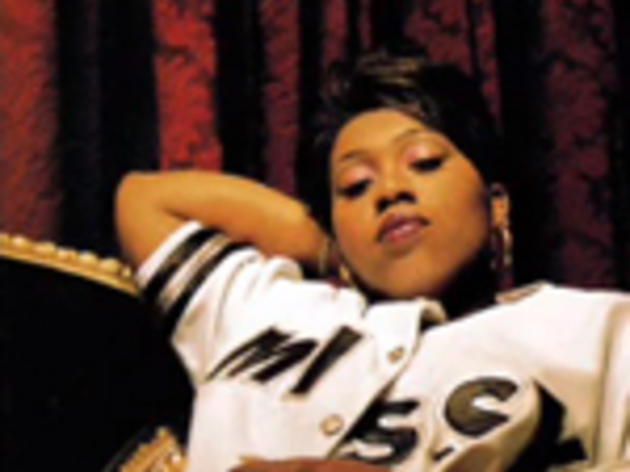 "Friendly Skies" by Missy Elliott featuring Ginuwine
In the '90s, Ginuwine was the R&B king of getting freaky, and to our ears, his greatest moment is this duet with hip-hop's queen of sauce, Missy Elliott. The song's metaphor is pleasingly out-there—they're on a plane, Missy's the stewardess, Ginuwine's the passenger. "Feel the turbulence, and maintain," coos Missy, "Please refrain / Stay in your seat / Until we reach the peak." The song flutters, grinds and swoons its way to R&B bliss.—Sophie Harris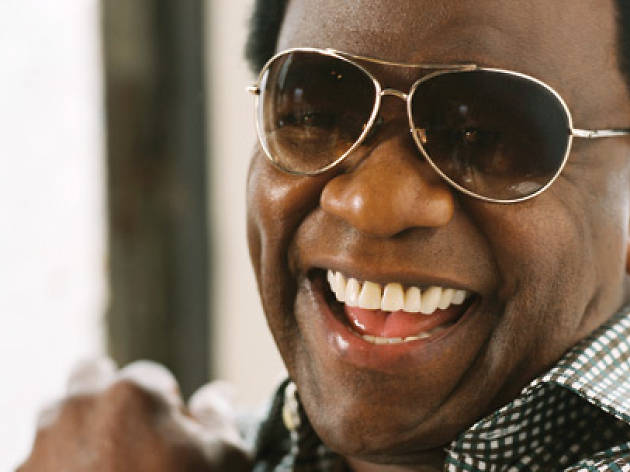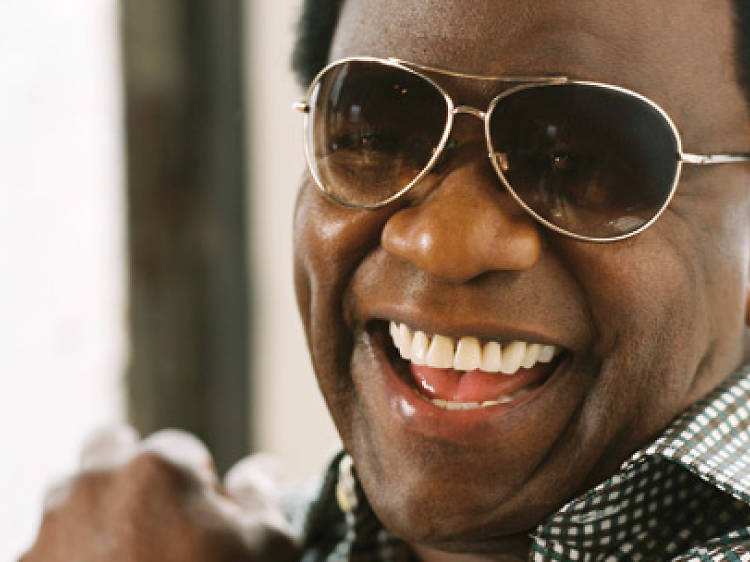 Photograph: Christian Lantry
"Lay It Down" by Al Green
How could we run a list like this and not feature the Reverend Al? A man whose music has soundtracked nigh on four decades of baby-making, and who now marries lovestruck couples in his own chapel. We decided to skip the gorgeous but sad "How Can You Mend a Broken Heart" and first-dance anthem "Let's Stay Together" in favor of this straight-up invitation from the Rev's 2008 album of the same name, produced by Questlove.—Sophie Harris
20–11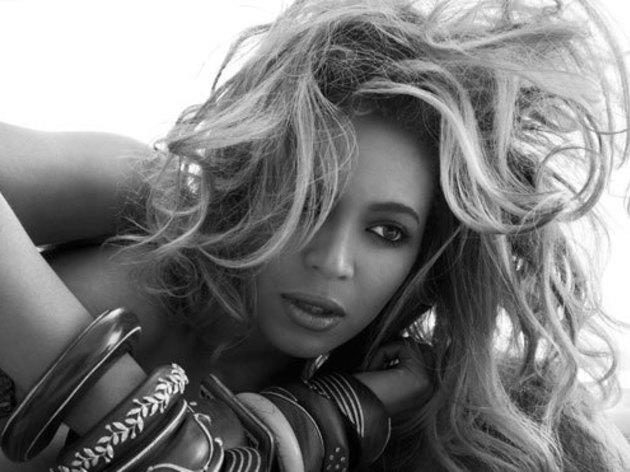 Photograph: Tony Duran
If you've ever dreamed of Lady B paying a visit to your chamber, switch on this I Am... Sasha Fierce single, in which the singer laces her firm come-ons with plentiful coital oohs and ahhs. Let them inspire your own chorus of moans.—Andrew Frisicano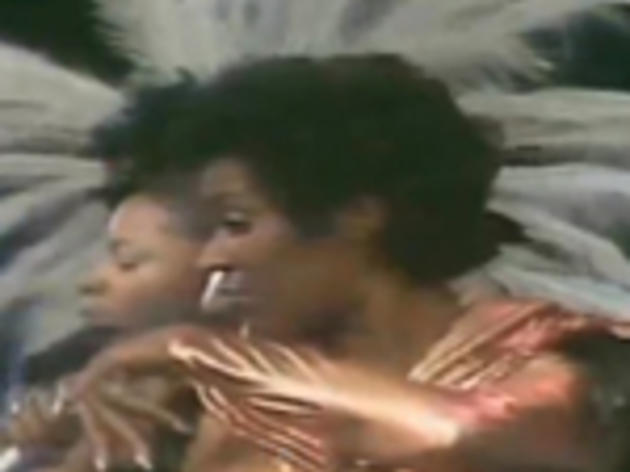 "Lady Marmalade" by Labelle
Few songs have thrown a spotlight on streetwalking the way this chart-topping 1974 smash did…and none made you want to get down (or learn to speak French) more. Cover versions have proliferated, but only Patti, Sarah and Nona deliver the real goods. All together now: "Voulez-vous coucher avec moi ce soir?"—Steve Smith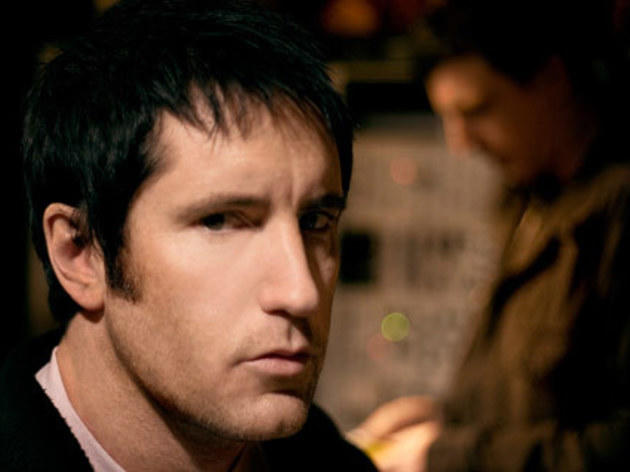 Photograph: Rob Sheridan
"Closer" by Nine Inch Nails
You might remember it as a vintage-industrial keepsake, but Trent Reznor's 1994 hit is actually an X-rated funk masterpiece in disguise. That infamous "I want to fuck you like an animal" chorus flies only because the beat underneath it—famously simulated by a pumping heart in the video—feels so stubbornly sensual.—Hank Shteamer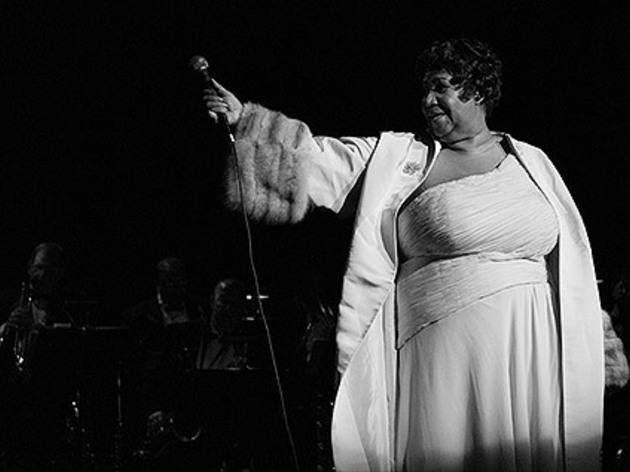 "Do Right Woman, Do Right Man" by Aretha Franklin
Has the Queen of Soul ever sounded more desirable than when she opens this ballad with the eternal couplet, "Take me to heart / And I'll always love you." Over the kind of slow-burn groove that has inspired bedroom moves for decades, Aretha sings of intense desire…but don't you dare forget to respect her while you work your moves.—Steve Smith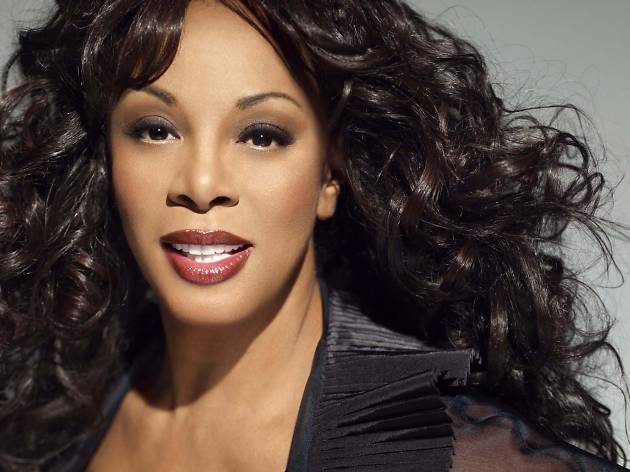 Photograph: Courtesy WME Entertainment
"Love to Love You Baby" by Donna Summer
When Eurodisco pioneer Giorgio Moroder famously asked Donna Summer to simulate throes of ecstasy for this trendsetting 1975 slab of taboo, the devoutly churchy singer initially demurred, then faked an estimated 22 orgasms for the track, inspiring millions to follow her lead. Time promptly dubbed her "the Queen of Love"; nowadays, we'd surely be less discreet.—Steve Smith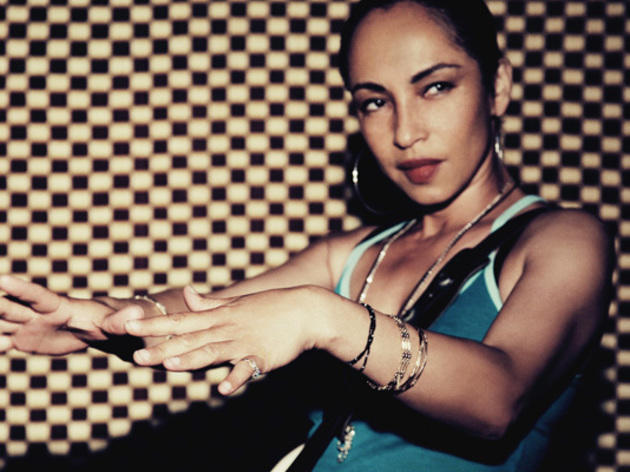 "The Sweetest Taboo" by Sade
In her 1984 hit "The Sweetest Taboo," Sade innocently sings, "Sometimes I think you're just too good for me / Every day is Christmas, and every night is New Year's Eve." Sade, just give it up. We all know what "New Year's" in this scenario entails. Between the English songstress's sultry voice and the sexy, Spanish-influenced melody, "The Sweetest Taboo" is a serious no-brainer when it comes to having a heart-thumping, sizzling-hot time.—Rachel Sonis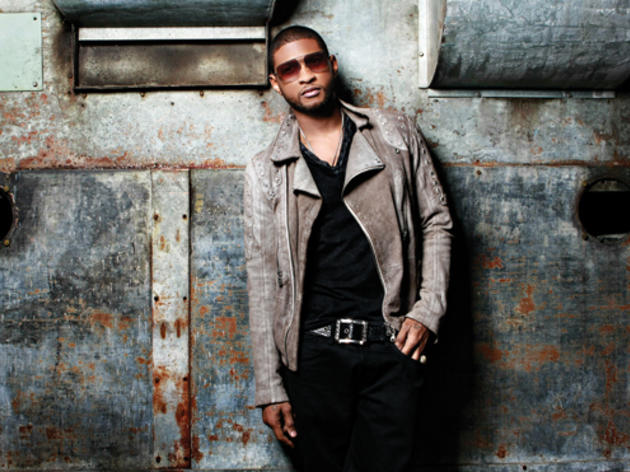 Photograph: Courtesy of OMG Tour
One thing you can count on with Usher is consistency: Two decades into his career, the slick singer is still releasing songs as titillating as, say, "Bad Girl." "Climax" dropped on Valentine's Day 2012, and it's as surefire a soundtrack for horizontal listening as his previous hits; according to Diplo, Usher proposed the idea of "tak[ing] the strip club to the stadium" with its production. And with that dead-sexy falsetto and wax-melting grooves, you can hear it.—Marley Lynch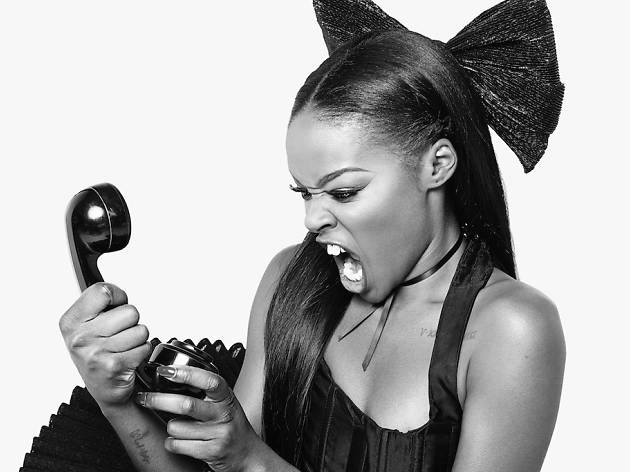 Photograph: AB Rankin
People say that the modern era lacks subtlety, and to an extent they're right. But what Harlem rapper Azealia Banks's filthy anthem lacks in sophistication, it more than makes up for in out-and-out joy. While Banks starts out suggesting you lick her plum in the evening, the song builds to its climax, with the MC declaring, "I guess that cunt gettin' eaten!"—Sophie Harris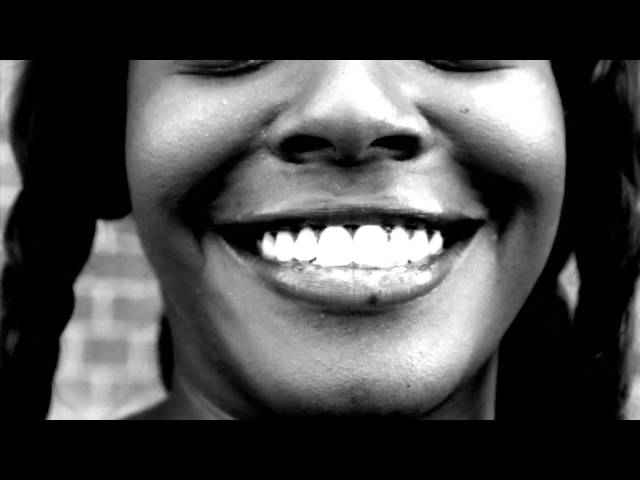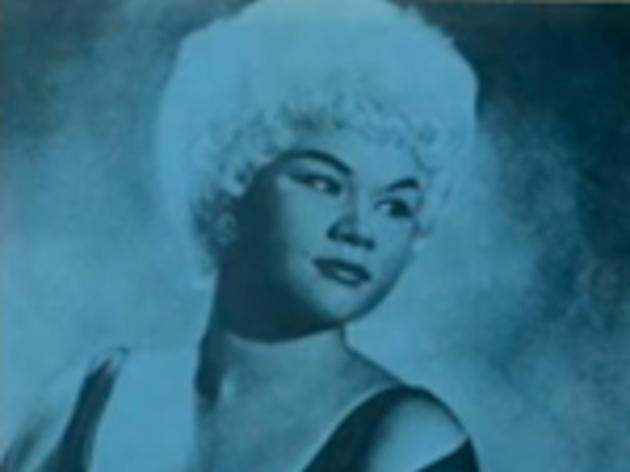 "I Just Wanna Make Love to You" by Etta James
Issued on her 1961 debut album, At Last!, Etta James's impossibly honest blues tune revealed a lot about her spirit: swinging, slinky and sassy. It also showed that she was a woman who knew what she wanted. Upon its release, the song immediately shot to the top of the charts; we can only imagine that the soul diva got exactly what she wanted in the bedroom, too.—Marley Lynch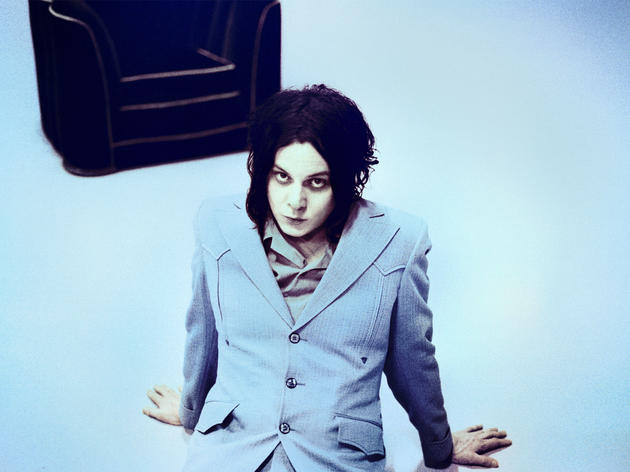 Photograph: Jo McCaughey
"Ball and Biscuit" by the White Stripes
Dear Jack: Sure, some of your style choices over the years have been questionable (that Zorro mustache). But we will never, ever question the fact that this cut, from 2003 breakthrough album Elephant, is one of the sexiest songs committed to vinyl. That slow, thumping beat, those tantalizing, scratchy guitar licks and of course, those lyrics, dripping with innuendo: "I'll let you see it if you want to…" For this most masculine siren call, we offer our sincere thanks.—Sophie Harris
Listen to Time Out's 50 sexiest songs playlist on Spotify