Heads up! We're working hard to be accurate – but these are unusual times, so please always check before heading out.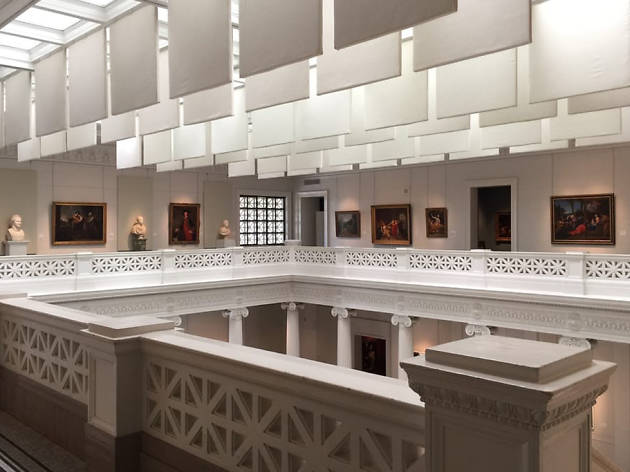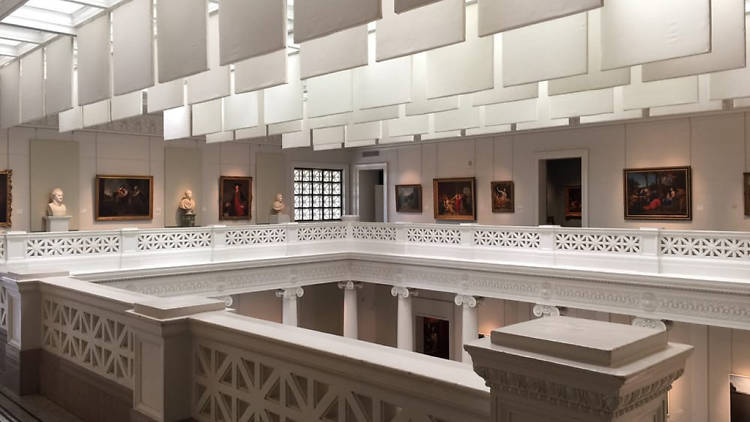 The 14 museums in Louisiana you must visit
These Louisiana museums run the gamut from incredibly weird to super traditional—but they are all worth multiple visits
Sure, Louisiana is best-known for music and food, from Shreveport's country crooners and fried chicken to Lafayette's zydeco and boudin to New Orleans' brass bands and beignets. But the state's roster of things to do shine well outside the walls of its top restaurants and music lounges: the best museums in Louisiana are, in some ways, some of the best (and most bizarre) across the globe. Whether your visit to the Pelican State is centered around Baton Rouge or somewhere in the more remote bayou-laced location, there is a fascinating museum within striking distance awaiting your visit.
Best museums in Louisiana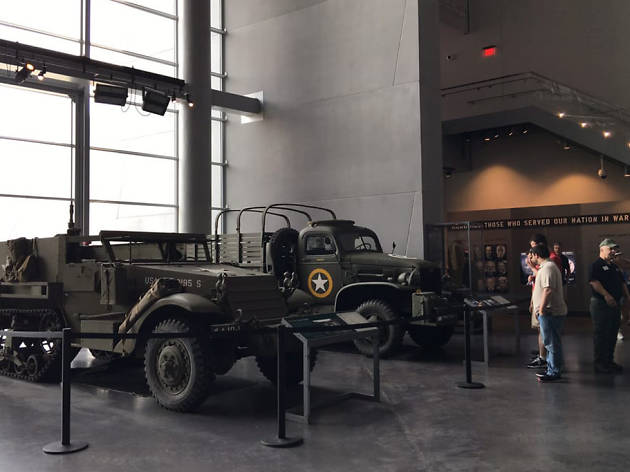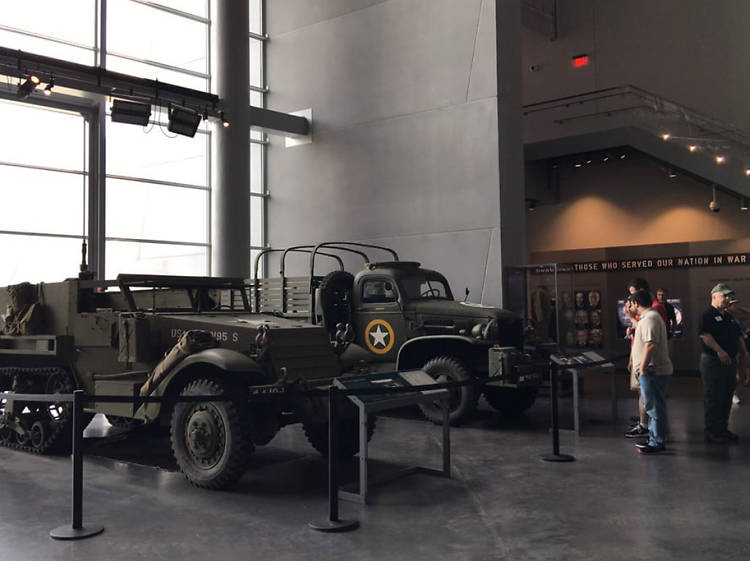 Photograph: Courtesy Yelp/Betty N.
1. The National WWII Museum
Where is it: New Orleans
What is it: The scope and breadth of this internationally-acclaimed museum gives just a hint of the scope and breadth of the war that it memorializes. The collections are quite literally massive and include a B-17 Bomber suspended from the ceiling while surrounded by catwalks for maximum viewing, and a locally-built Higgins boat, used to make the beach landings at Normandy.
Why go: The museum is about more than just artifacts: cutting-edge interactive exhibits, short films and regular live events allow visitors to hear about the war and the home front directly from the people involved.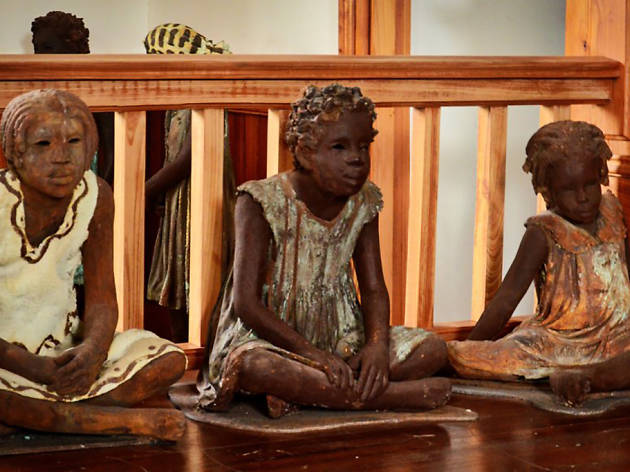 Photograph: Courtesy Yelp/John S.
Where is it: Wallace
What is it: The intriguing museum explores the institutional and personal atrocities involved in slavery and its legacy using historical displays and interpretative art exhibits, giving a voice to just some of the millions of people who lived and died in bondage in the Americas.
Why go: Louisiana has plenty of historic plantation museums, but most focus on the luxuries of life in the Big House, with only ancillary coverage dedicated to the brutal system that made plantation life possible. The Whitney Plantation sheds a light on the often overlooked aspects of plantation life.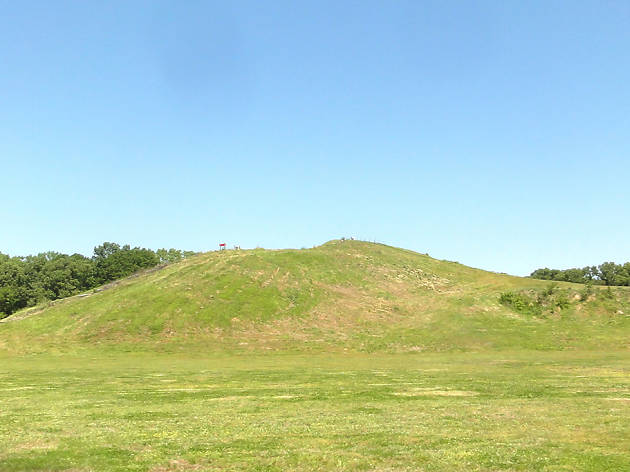 Photograph: Courtesy CC/Flickr/Bart Everson
3. Poverty Point World Heritage Site
Where is it: Pioneer
What is it: There are less than two dozen UNESCO World Heritage Sites in the United States, and this remote spot in the far Northeast of the state is one of them. Here, while Nefertiti and Ramesses ruled Egypt and the Phoenicians were just beginning to develop what would become their alphabet, a group of indigenous hunter-gatherers built enormous earthen mounds—the largest in the world at the time, and for 2200 years after.
Why go: To climb the mounds and really experience their sheer size.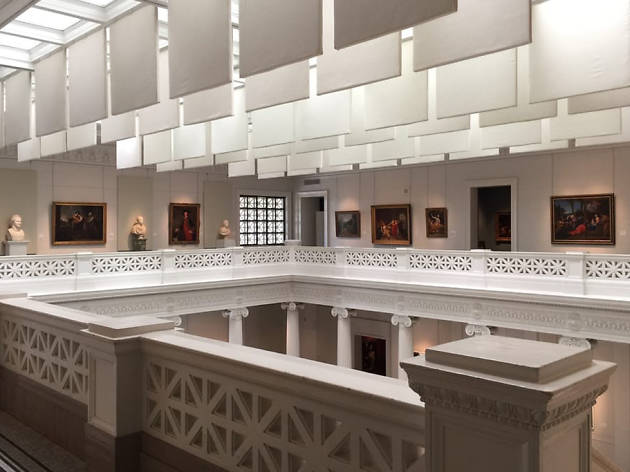 Photograph: Courtesy Yelp/Anshita S.
4. New Orleans Museum of Art
Where is it: New Orleans
What is it: New Orleans' oldest and largest fine art museum boasts a collection that includes pieces from Monet, Picasso, Renoir, O'Keeffe and even some from impressionist Edgar Degas, who lived in town for a period of time and whose own mother was from New Orleans.
Why go: The lush landscaped outdoor Besthoff Sculpture Garden is adjacent to the museum and entry is completely free of charge. After browsing through the ever-changing traditional and contemporary exhibitions, step outside and breathe in some fresh air.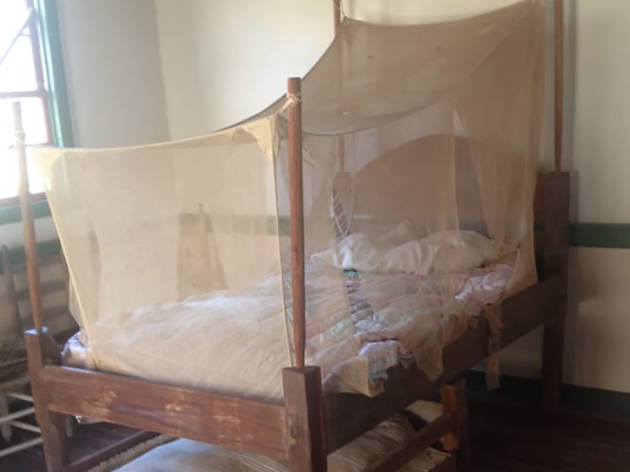 Photograph: Courtesy Yelp/Ed L.
Where is it: Lafayette
What is it: Vermilionville is a living history and culture museum that explores the traditional folkways of the francophone Cajun and Creole people of rural South Louisiana, separate cultural groups from the urban French settlers of New Orleans, as well as regional Native Americans.
Why go: The recreated village is made of real homes and businesses moved here from elsewhere in the area. It is also "populated" with historical interpreters, most of whom speak both English and the unique local dialect of French. The excellent on-site restaurant is also worth stopping at.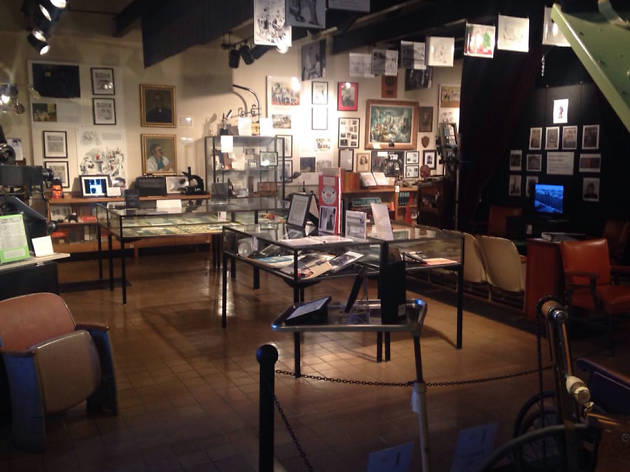 Photograph: Courtesy Yelp/Re H.
6. National Hansen's Disease Museum
Where is it: Carville
What is it: This surprisingly fascinating museum is housed in what was, for over 100 years, one of the only homes for people suffering from Hansen's disease, better known as leprosy. Before treatments were developed, those afflicted by the malady were forced into quarantine, so thousands of people lived out their lives in this colony.
Why go: The village-like grounds have been converted into a museum that explores the history of the disease and the lives of those who settled in isolation on premise.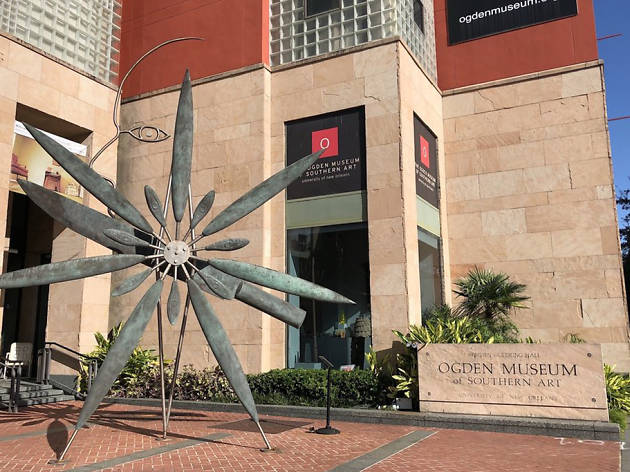 Photograph: Courtesy Yelp/Eileen R.
7. Ogden Museum of Southern Art
Where is it: New Orleans
What is it: Home to the largest comprehensive collection of Southern art and design pieces, and offering substantial live programming focusing on music, literature and food, the Ogden Museum works hard to give the artistic side of the American South a fair shake in a world that often writes it off.
Why go: Locals know that the best time to visit is on Thursday nights, when the museum stays open late for an early-evening concert series called Ogden After Hours, which features a rotating lineup of local musicians playing jazz, blues, rock, folk and more in the galleries, as well as poetry readings and art lessons.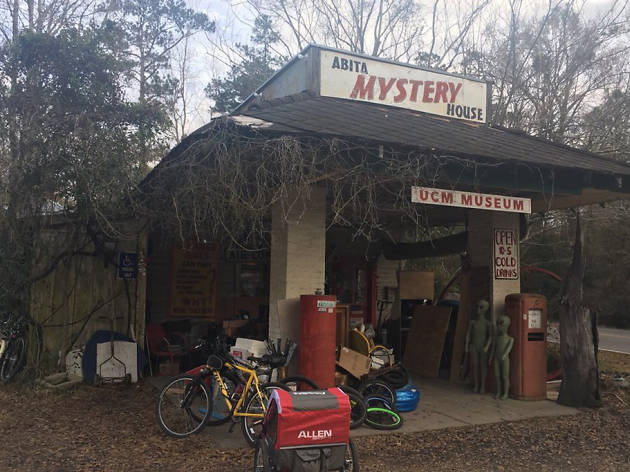 Photograph: Courtesy Yelp/Lindsay K.
Where is it: Abita Springs
What is it: This bizarre roadside attraction is perhaps more of an outsider art hoard and folk collection emporium than a proper museum, but finding things to gawk at on the overstuffed shelves and walls is where the fun is at.
Why go: The funky collection housed in this just-as-funky museum is reason enough to visit. Folk art, crypto-taxidermy, thousands of bottle caps, hand-built moving dioramas, vintage arcade games are only few of the many objects found here. You might visit a dozen times and still not notice all the intricacies.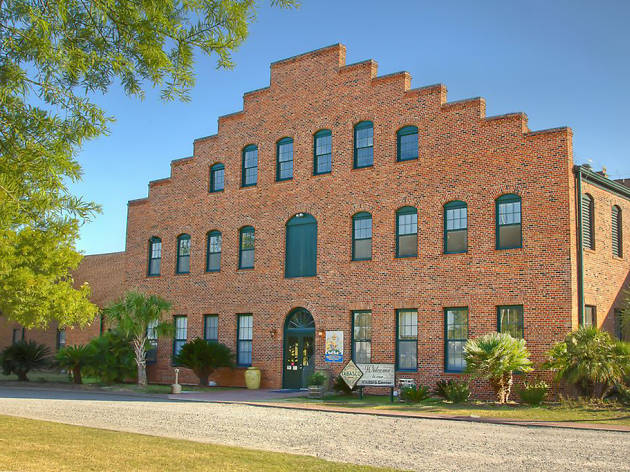 Photograph: Courtesy Yelp/Avery Island
9. Tabasco Factory and Jungle Gardens
Where is it: Avery Island
What is it: A recent renovation turned this former visitor center into a top-tier food and history experience. The small museum is packed with artifacts and interactive exhibits detailing the history of the salt dome upon which the McIlhenny family built their Tabasco fortune, from prehistory to the present day.
Why go: Guests are invited to follow a trail that guides them through the actual buildings in which Tabasco is produced, enjoying a close-up look at each step of the process. The adjacent Jungle Gardens, through which one can drive or hike, is a landscaped wonderland full of native wildlife and plants from around the world, as well as some oddities, including a huge Chinese buddha statue from circa 1100 AD.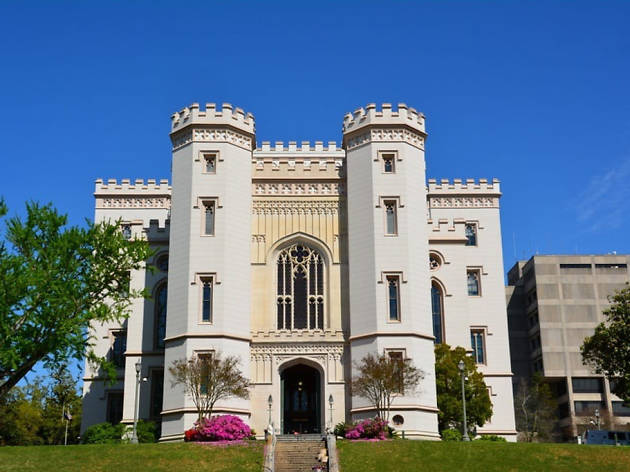 Photograph: Courtesy Yelp/John L. H.
10. Louisiana's Old State Capitol
Where is it: Baton Rouge
What is it: Louisiana's castle-like, 165-year-old statehouse, which stopped being the meeting place for Louisiana's legislature in the 1930s, has been re-fashioned into a museum that details the often sordid history of the state's political system.
Why go: The building is a draw unto itself, with its stunning architectural details, including a cast-iron spiral staircase and a breathtaking stained-glass rotunda. Alongside its permanent state history exhibits, it also features rotating exhibitions focusing on Louisiana art and photography.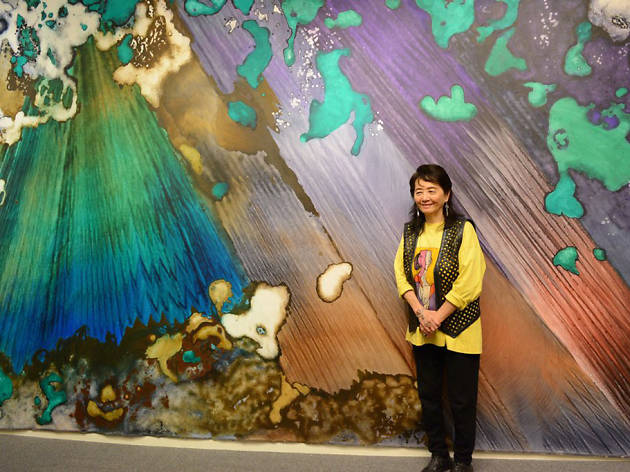 Photograph: Courtesy Yelp/Marlene Yu Museum
Where is it: Shreveport
What is it: It might seem odd for a museum devoted to the art of New York-based, Taiwan-born abstract expressionist painter Marlene Yu to be in the center of Shreveport's downtown district, but Yu's daughter, who lives here with her husband, spearheaded the project that converted the city's old YWCA into the proper space to display her mother's world-renowned, 33-feet-long paintings.
Why go: Along with Yu's extraordinary nature-inspired work, the museum displays the work of other contemporary artists, from both the burgeoning regional scene and around the world, as well as dance and live performance art.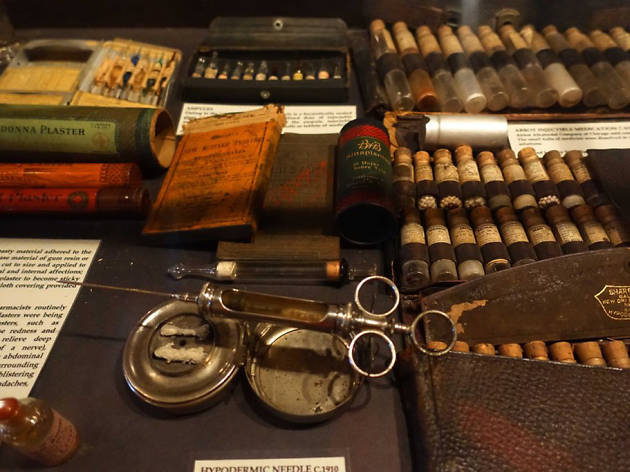 Photograph: Courtesy Yelp/Ann L.
12. New Orleans Pharmacy Museum
Where is it: New Orleans
What is it: New Orleans has given lots to this world. Two of the most remarkable gifts? Cocktails and modern pharmacies, and, yes, the two are actually related. Cocktails were originally devised by apothecaries to cover up the usually-bitter taste of their (allegedly) healing compounds. The first licensed pharmacist in the United States was Louis J. Dufilho, Jr., whose pharmacy was located in this French Quarter shop, now packed with exhibits focusing on the history of pharmaceuticals (and, yes, cocktails) and displaying innumerable bottles of snake oils, crockery proudly proclaiming "leeches," dubious-looking machines of all kinds, and all sorts of other strangely captivating pharmaceutical knick-knacks.
Why go: A museum dedicated to cocktails and pharmacies? You had us at cocktails.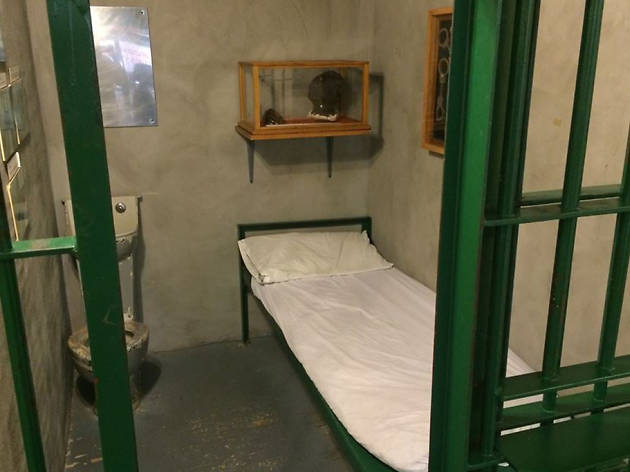 Photograph: Courtesy Yelp/Anesa N.
Where is it: Tunica
What is it: The Louisiana State Penitentiary, known as Angola, is the largest maximum-security prison in the United States and is currently home to over 6,000 inmates. Thousands more have lived here in the past, since the structure was founded as a convict-lease plantation after the Civil War.
Why go: There's a lot of history here, much of it tragic, terrifying or both. The museum, located a bit outside the gates of the prison, offers just a glimpse into this history, with exhibits on everything from makeshift prison weapons to art created by inmates over the years. It's (intentionally) pretty far out of the way, but worth a trip.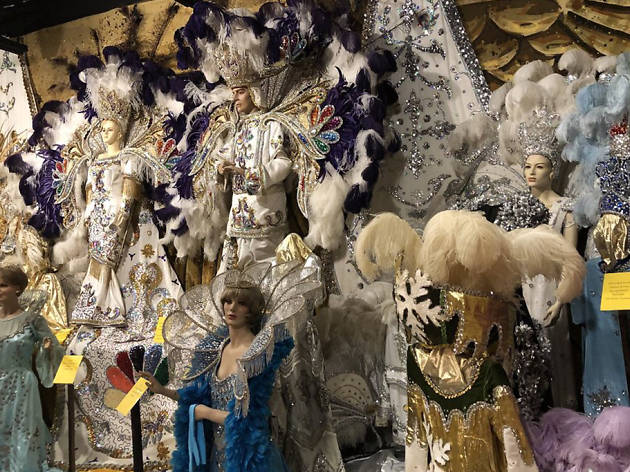 Photograph: Courtesy Yelp/Tina E.
14. Mardi Gras Museum of Imperial Calcasieu
Where is it: Lake Charles
What is it: Though New Orleans' Mardi Gras is Louisiana's most famous, there are Carnival celebrations stretching across the Gulf Coast, and this museum in Southwest Louisiana gets into the history of the whole shebang.
Why go: With rooms packed with memorabilia, from floats to throws and feather-covered costumes, there's a ton to see, and much of it is hands-on. It's a fun way to gain a deeper understanding of Mardi Gras, especially if your visit sadly doesn't coincide with seeing an actual parade.
Planning a trip to Louisiana?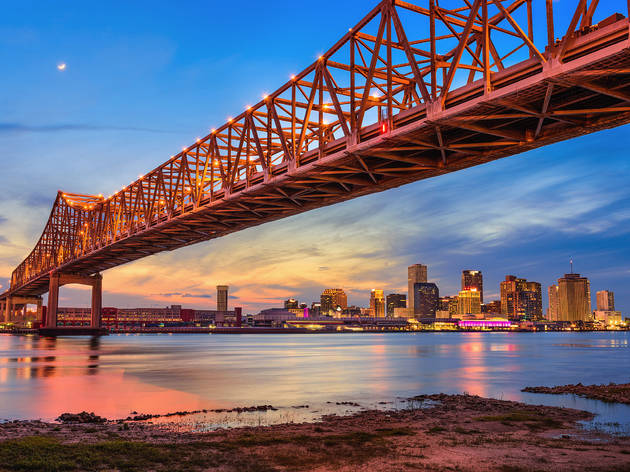 New Orleans is obviously the #1 destination in Louisiana, and there are many great things to do in the Crescent City. But for an equally unique experience, get out of the city and explore other parts of Louisiana.