Heads up! We're working hard to be accurate – but these are unusual times, so please always check before heading out.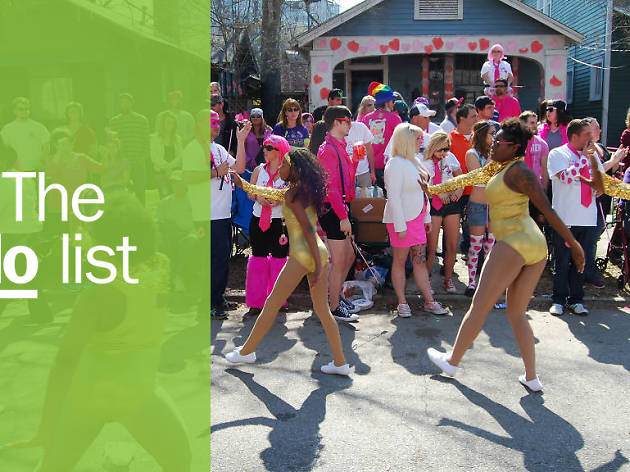 11 awesome things to do in Baton Rouge
Dealing with some tough times, Baton Rouge is back and better than ever—as proven by this list of great things to do
As the state's capital and home to Louisiana State University, Baton Rouge draws in new residents and a whole lot of tourists year after year. Thankfully, no one ever gets bored: its green spaces, top-notch restaurants, musical talent and super-fun things to do can easily compete with nearby New Orleans. Unfortunately, the town has had to deal with some tough times in recent years, with natural disasters and racial tensions casting a pall. But Baton Rouge's quest for a good time bridges the divide more often than not—as exemplified by our list below.
Done something on this list and loved it? Share it with the hashtag #TimeOutDoList and tag @TimeOutEverywhere.
Find out more about how Time Out selects the very best things to do all over the world.
Best things to do in Baton Rouge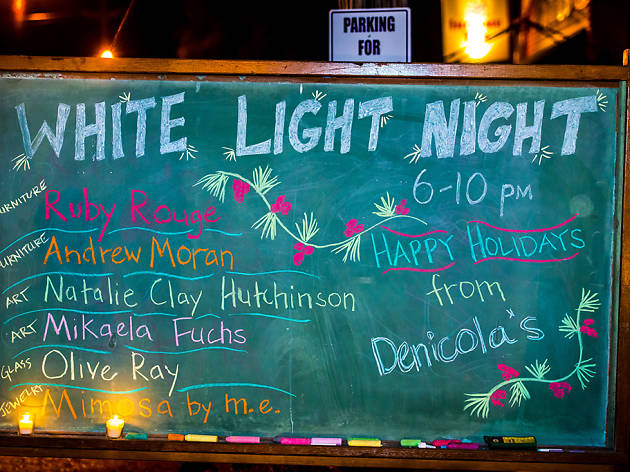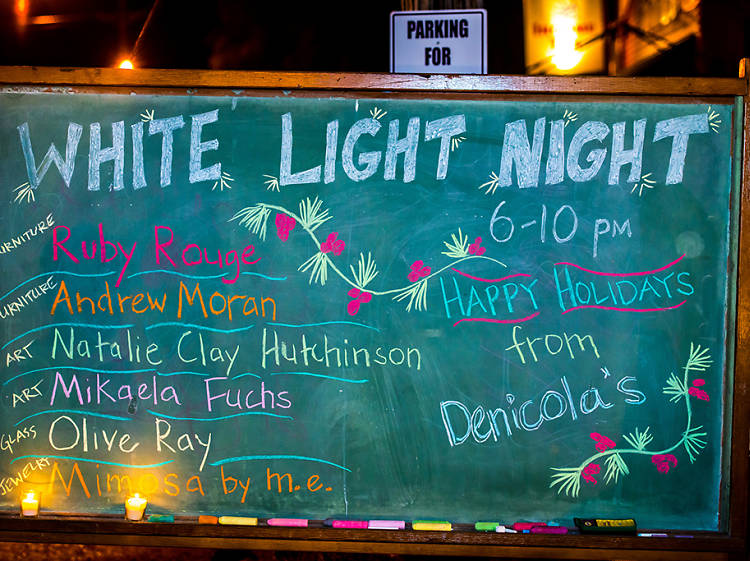 Photograph: Courtesy CC/Flickr/Billy Metcalf Photography
What is it: The street parties along Government Street and Jefferson Highway—Hot Art Cool Nights, White Light Night and Mid City Night's Dream—showcase the city's fast-growing commercial district.
Why go: For the antithesis of Baton Rouge's notoriously bad traffic, grab a group and explore all the arts and culture Mid City has to offer. The all-ages (that is, all ages above 21) crush at Radio Bar is a great place to start and end the night.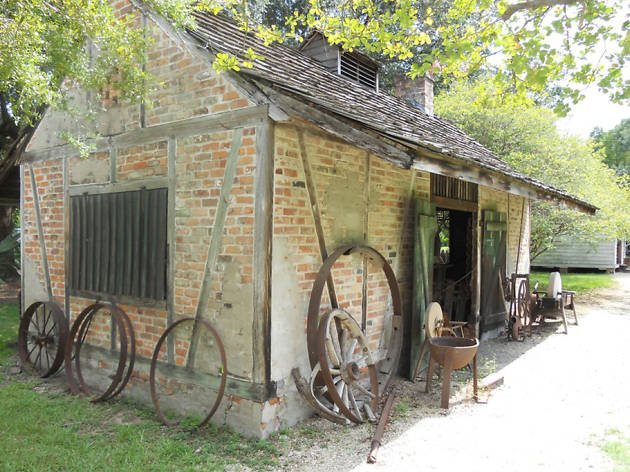 Photograph: Courtesy Yelp/Burden Museum and Gardens
2. Burden Museum and Gardens
What is it: Landscape architect Steele Burden and his sister left their family land to Louisiana State University—on the condition that it never be developed. Today, the 440-acre oasis, sandwiched between a hospital and a freeway, holds the Rural Life Museum, LSU AgCenter Botanic Gardens and Windrush Gardens.
Why go: Five miles of walking trails, dozens of historic structures and intriguing research gardens will do a body good.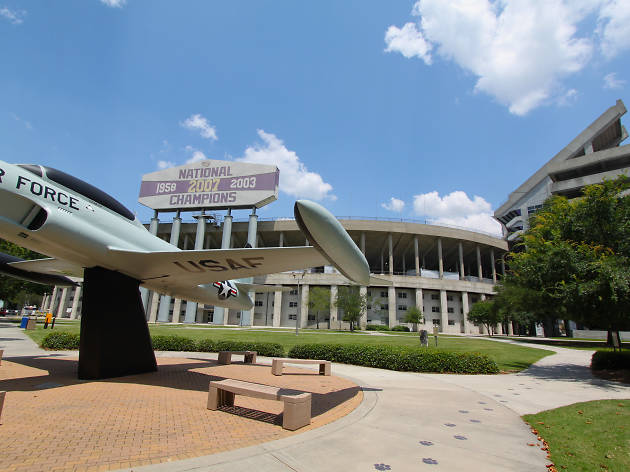 Photograph: Courtesy CC/Flickr/Roy Luck
What is it: Otherwise known as "Death Valley," the home to LSU Football shudders with near-seismic love for the Tigers on Saturday nights each fall.
Why go: You may not consider yourself a football fanatic and it's possible you haven't even seen Friday Night Lights (wait, stop reading this list and go watch it... right now), but the post-touchdown jubilation of 96,000 people at once will sweep you away.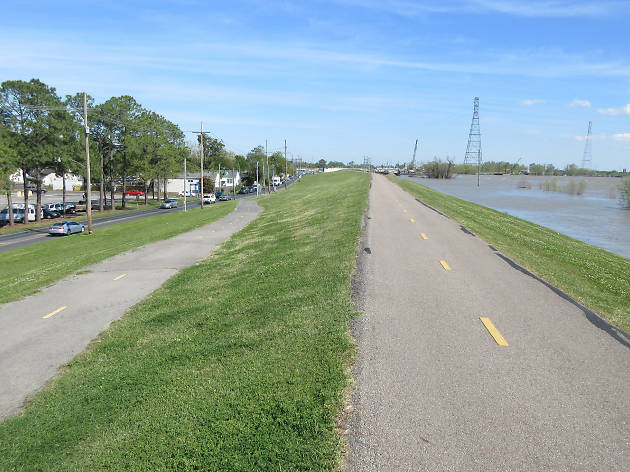 Photograph: Courtesy CC/Flickr/Infrogmation of New Orleans
What is it: South Louisiana isn't generally known for its elevation or the population's physical fitness, but atop the levee that runs parallel to the Mississippi River, cyclists can ride 4.31 miles between downtown Baton Rouge and LSU.
Why go: It's the rare opportunity for cyclists to tower over motor vehicles. You can also pretend to race the barges along the Mississippi River.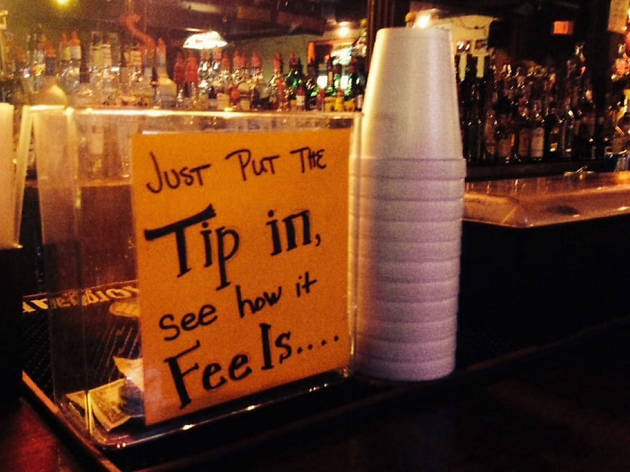 Photograph: Courtesy Yelp/Bradley D.
What is it: Blues practitioners like Slim Harpo, Raful Neal and Henry Gray put Baton Rouge on the musical map. See their spiritual descendants on stage every Thursday night at Phil Brady's Bar.
Why go: There's an unstructured, anything-can-happen vibe to the blues jam that keeps the crowd present. Quality can vary but the sheer fun of it all is constant.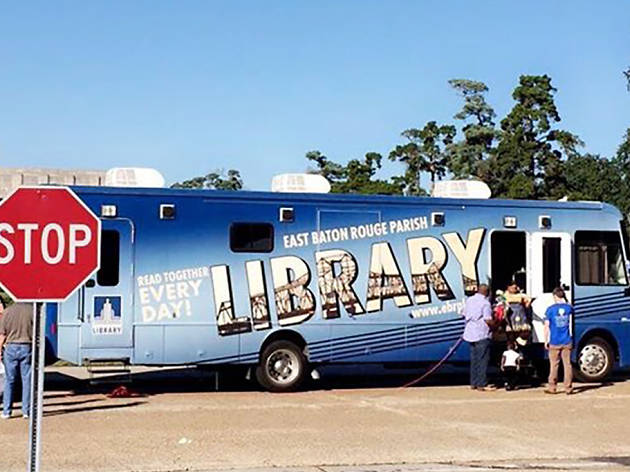 Photograph: Courtesy Yelp/Angelle S.
6. Louisiana Book Festival
What is it: Around Halloween each year, the Louisiana State Capitol plays host to the sprawling Louisiana Book Festival. Writers and readers commingle on the capitol grounds and within the building's chambers for a full day of literary fun.
Why go: You can meet your favorite authors, attend panels on comic books and true crime or just scope out your next read in the enormous book tent.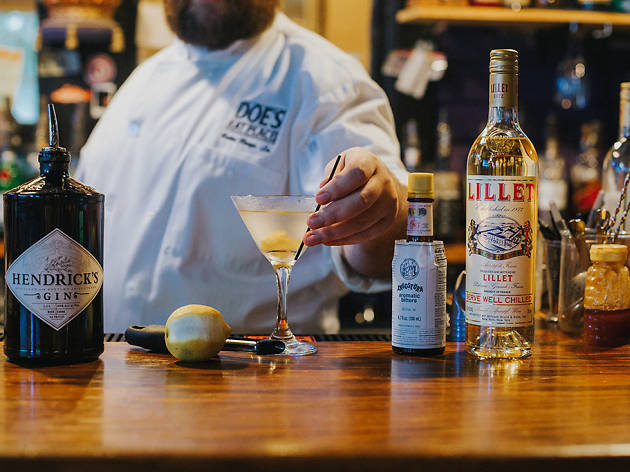 Photograph: Courtesy Doe's Eat Place
What is it: Doe's originated in Greenville, Mississippi (hence the tamales on the menu, a Delta tradition), but the Baton Rouge location has differentiated itself especially thanks to the gifts of executive chef/head bartender George Krause, an endless font of cocktail lore (and of cocktails, too).
Why go: The generous cuts of steak at Doe's could only be improved by martinis and mint juleps prepared by a master bartender.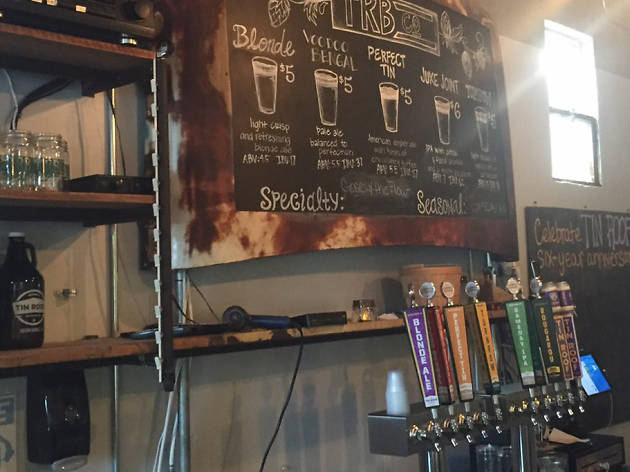 Photograph: Courtesy Yelp/James S.
What is it: Baton Rouge's first craft brewery is a destination every night of the week, but Thursday night trivia is a particular draw for the competitive.
Why go: There's a sweet window between your third and fourth beer when you've never remembered more minutiae about sports, Kurt Russell movies and whoever invented the hot dog. After that, it's all downhill until the Uber arrives.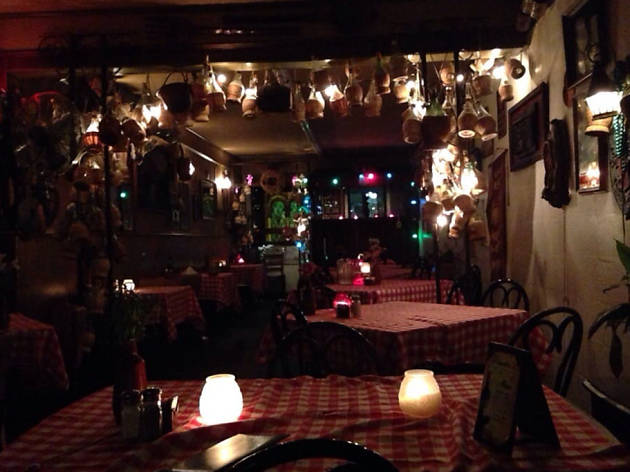 Photograph: Courtesy Yelp/Darla N.
9. Pinetta's European Restaurant
What is it: Though you'll find sausages and hefeweizens at other spots in Baton Rouge, only Pinetta's European Restaurant has bona fide German dishes on its menu.
Why go: Schnitzel, bratwurst and sauerbraten are just some of the tiny, candle-lit restaurant's offerings. You can also feed yourself for a week on Turkish and Armenian dishes as well as Italian fare.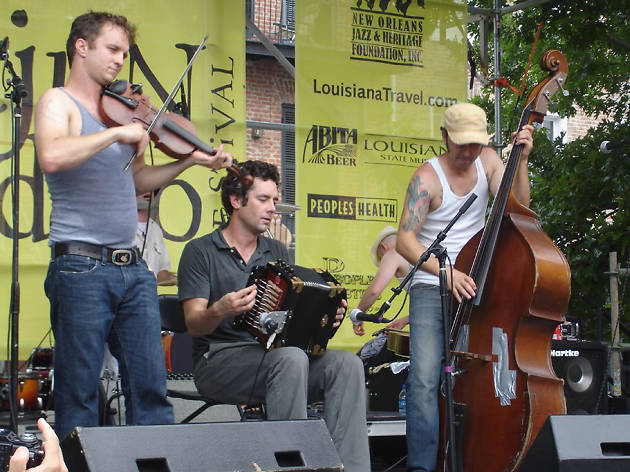 Photograph: Courtesy CC/Flickr/Jim hobbs
10. Cajun French Music Association
What is it: Each month, the Baton Rouge chapter of the Cajun French Music Association keeps traditions alive by inviting a lively Cajun band to soundtrack a Saturday night dance.
Why go: Lessons beforehand open the door for anyone who's sat on the outskirts of a zydeco performance before and wondered how an accordion could captivate a crowd so thoroughly. C'mon, it's just two steps—you can hack it.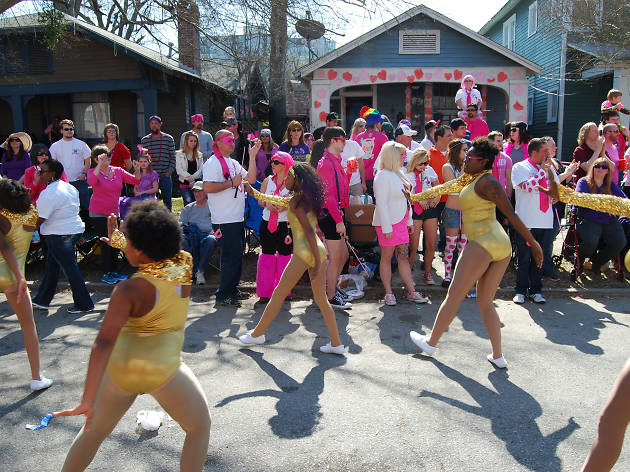 Photograph: Courtesy CC/Flickr/Butterbean
11. Spanish Town Mardi Gras
What is it: Baton Rouge's most irreverent parade, emerging from the colorful Spanish Town neighborhood adjacent to downtown, also acts as its entry into the state's Mardi Gras canon. (The competition's pretty tough.)
Why go: Some floats employ the art of satire better than others, but there's a wicked glee to the whole affair that's ultimately liberating.
More of the best in Baton Rouge
From ramen and tacos to Greek bistros and French cottages, the dining experience in Baton Rouge has never been so energetic or intriguing