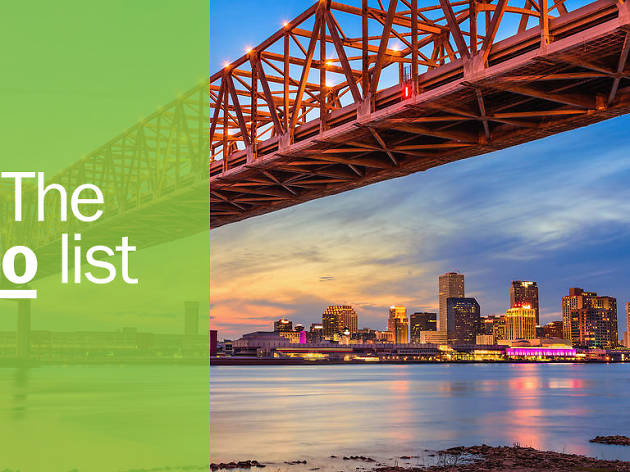 The 12 best things to do in Louisiana
Get to know the Bayou State with our guide to the best things to do in Louisiana
New Orleans is obviously the #1 destination in Louisiana, and there are many great things to do in the Crescent City. But for an equally unique experience, get out of the city and explore other parts of Louisiana. Known as the "Bayou State" and "Sportsman's Paradise," Louisiana is dominated by wetlands, the Gulf of Mexico, swamps, and other natural features that are excellent spots for fishing and boating. Southwest Louisiana is Cajun country - home to boudin, spicy crawfish, and Cajun and Zydeco music. North of New Orleans you'll find many small, historic towns with beautiful oaks, moss, magnolias, and other flora. Plantation Country is a feast for the eyes, and the state capital, Baton Rouge, is worth a visit for SEC football and a view into Louisiana's colorful political history. After a visit to New Orleans, take some time to explore the best of the rest of Louisiana, including the city's top museums.
Done something on this list and loved it? Share it with the hashtag #TimeOutDoList and tag @TimeOutEverywhere.
Find out more about how Time Out selects the very best things to do all over the world.
Best things to do in Louisiana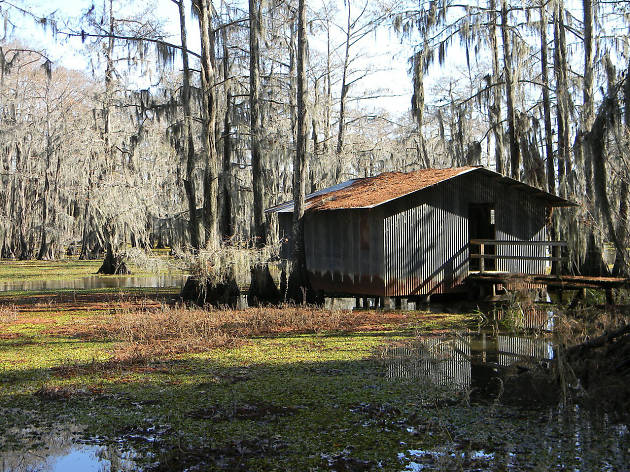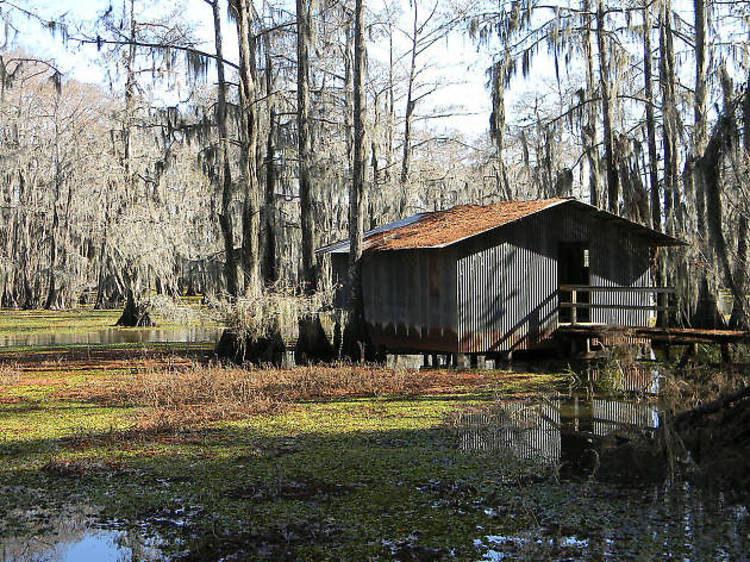 Photograph: Creative Commons
What is it: Region in southwest Louisiana, home to Acadian French culture.
Why go: Just a few hours west of New Orleans, you can explore Cajun music, food, and culture in places like Eunice, Mamou, and Lafayette. The unique culture of this region descends from Acadians, French-speakers expelled from Canada by the British in 1755. You'll find plenty of spicy Cajun food, from crawfish to boudin, throughout the region. Check out a fais-do-do at Fred's Lounge. Spend a night in Lafayette at the Blue Moon Saloon. Or make a point to visit during the Festivals Acadiens et Créoles (dedicated to Acadian and Creole culture) or Festival International de Louisiane (celebrating connections to the Francophone world).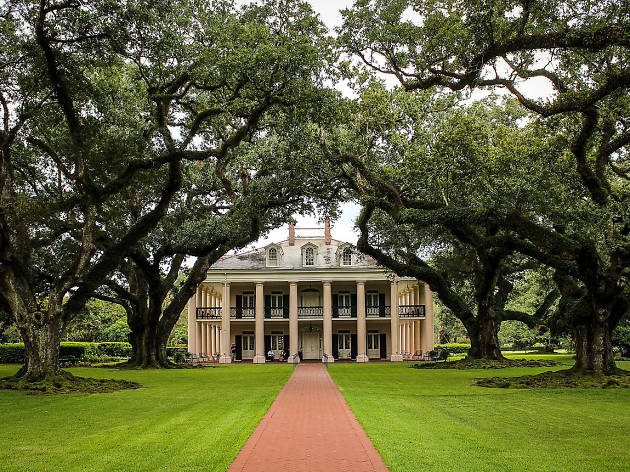 Photograph: Creative Commons
What is it: A collection of historic plantations along the Mississippi River from New Orleans to Baton Rouge.
Why go: Follow the Great River Road and explore the history of Louisiana from centuries ago. Amidst the beautiful natural scenery, learn about early plantation life, slavery, and how the plantations fit into the history of the state. Three of the most popular plantations are Oak Alley (with its spectacular row of oaks more than 300 years old), Laura (beautifully restored and the first historic attraction in Louisiana to include stories of enslaved Africans), and Whitney (a newly-restored plantation that is a museum of slavery in the South). Take a drive to visit the plantations or choose a guided tour that will arrange transportation and entry.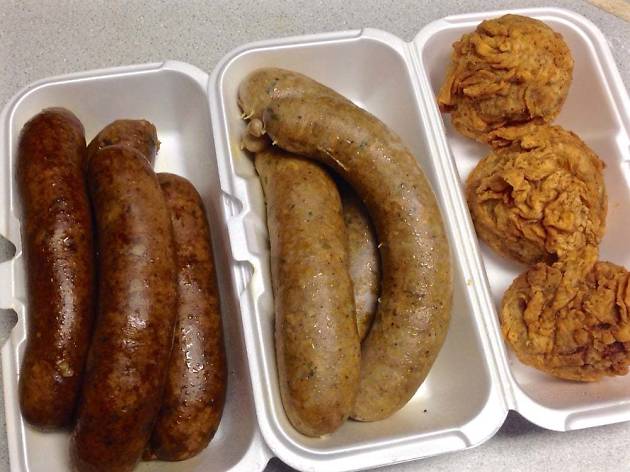 Photograph: Courtesy Yelp/Kevin P.
What is it: A regional specialty sausage typically consisting of pork, rice, and seasonings.
Why go: Trying boudin is a must when visiting Louisiana. Whether it's smoked, fried as a boudin ball, or made from seafood rather than pork, there are many worthy variations. The best versions are found at gas stations and markets, like Best Stop or Billy's, both in the town of Scott. Specialty meat markets like Don's in Carencro offer a heart-stopping range of other meaty treats. And of course you'll find high-end versions in restaurants like Cochon in New Orleans, but do yourself a favor and check out the real deal at some of the old-school joints throughout Cajun Country.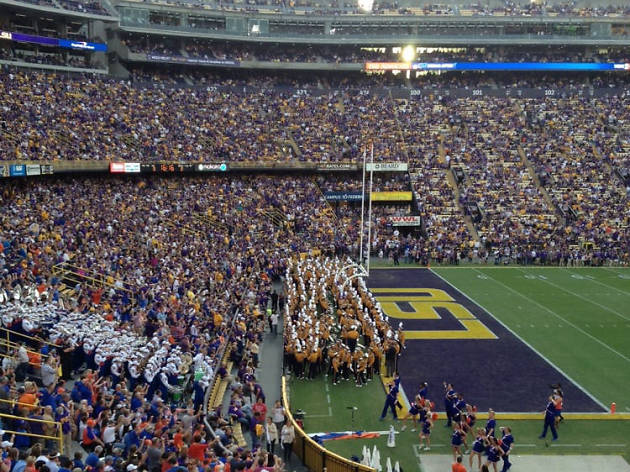 Photograph: Courtesy Yelp/Billy Joe J.
What is it: Louisiana State University's college football team, in Baton Rouge.
Why go: College football is huge in the South, and LSU has one of the biggest fan bases in the region. Tailgating on campus is a spectacle, as a sea of purple and gold takes over before games. Being in one of Tiger Stadium's 102,000 seats provides quite the thrill, hearing the crowds roar as LSU (usually) dominates their opponents. Try to catch a night game for a lengthier tailgating experience, and make time to visit mascot Mike the Tiger's habitat.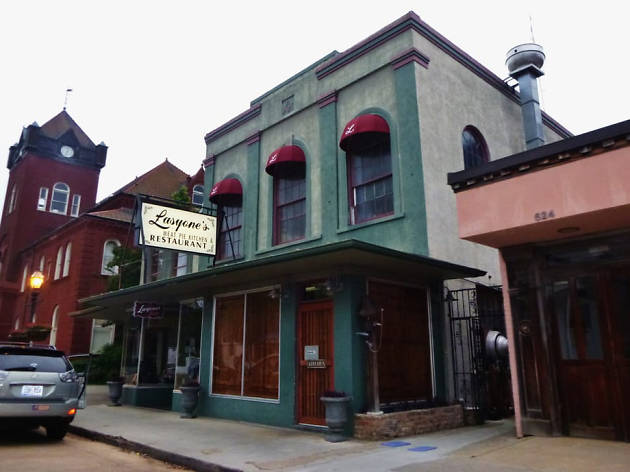 Photograph: Courtesy Yelp/Tammy G.
What is it: A charming Northwest Louisiana town, the oldest permanent settlement in the region.
Why go: If you've seen Steel Magnolias, you know why people visit Natchitoches, where it was filmed. This magnolia- and moss-drenched Southern town exudes hospitality. Downtown is a National Historic Landmark District with buildings dating back to the 1700s, including beautiful French Creole townhouses. The Cane River flows through the town and leads to the Oakland, Magnolia, and Melrose plantations. Be sure to grab a meat pie from Lasyone's and stop in the Kaffie-Frederick General Mercantile, a 19th century general store still run by the same family. In December, the town is lit up with more than 300,000 holiday lights, a nearly century-old tradition.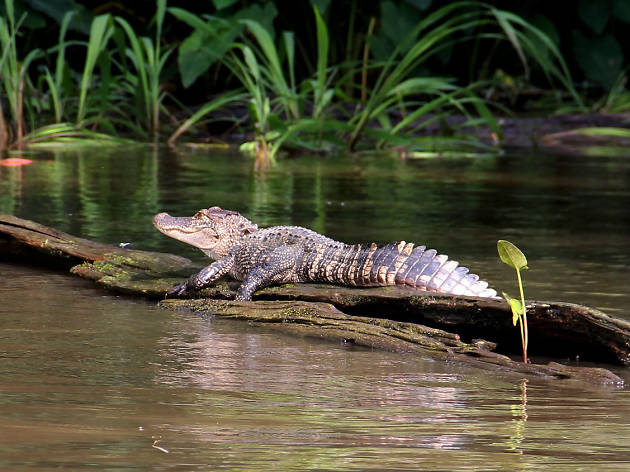 Photograph: Creative Commons
6. Honey Island Swamp Tour
What is it: Popular boat tour exploring the area's iconic swamps.
Why go: Louisiana's swamps are home to an abundance of wildlife - egrets, alligators, otters, herons, and more. It's a unique landscape that has to be experienced first hand. There are dozens of swamp tours around the state, but Honey Island, a protected nature preserve near New Orleans, is a good place to start. On the tour you'll learn about the importance of the swamps, the wildlife, and the history of the region. Best of all, you'll get an up-close view of the wildlife in their natural habitat.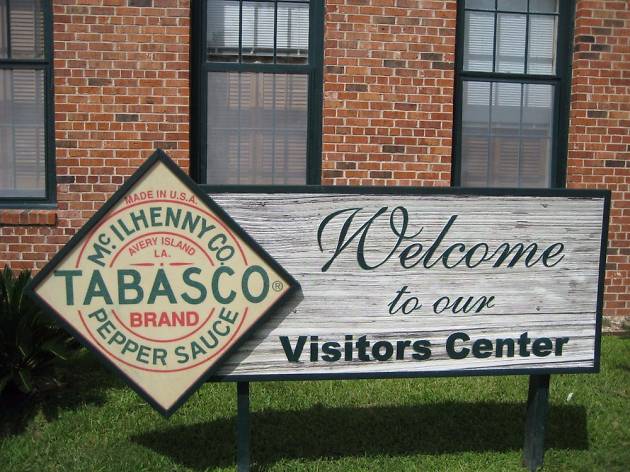 Photograph: Courtesy Yelp/Avery Island
What is it: A salt dome in Iberia Parish, home to Tabasco and Jungle Gardens.
Why go: Avery Island is an odd geological formation, one of five "islands" of rock salt that rise above the flat coastal marshes. It's a lush area covered with oak trees, spanish moss, and other local flora. Tour the Tabasco factory and museum to learn how the hot sauce is made, or take a culinary tour. Jungle Gardens is a beautiful bird sanctuary filled with azaleas, camellias, and bamboo. You might see alligators, deer or other wildlife too. Be on the lookout for the Chinese garden that houses a centuries-old Buddha statue.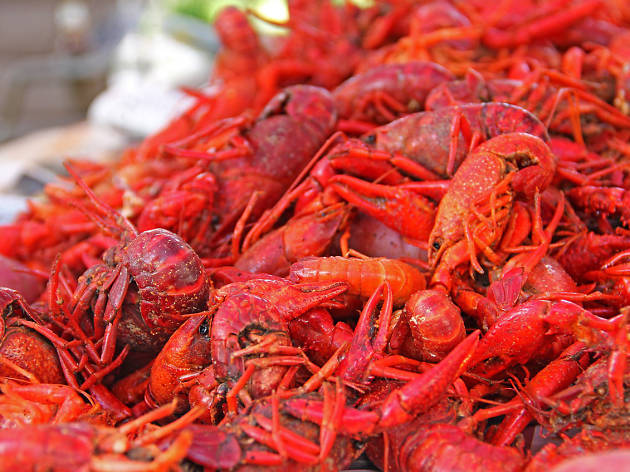 Photograph: Courtesy Yelp/Creative Commons
8. Breaux Bridge Crawfish Festival
What is it: Celebration of the ubiquitous crustacean in the Crawfish Capital of the World.
Why go: Spicy boiled crawfish are another culinary must in Louisiana. Every local has a favorite spot for crawfish (many cite their relatives as the best boilers), but a great way to sample the delicacy is at the Crawfish Festival, held the first full weekend in May. There's a parade, Cajun and Creole music, Cajun and Zydeco dance contests, and of course crawfish cooked in a multitude of ways - boiled, fried, étouffée, bisque, boudin, pie, jambalaya, and more.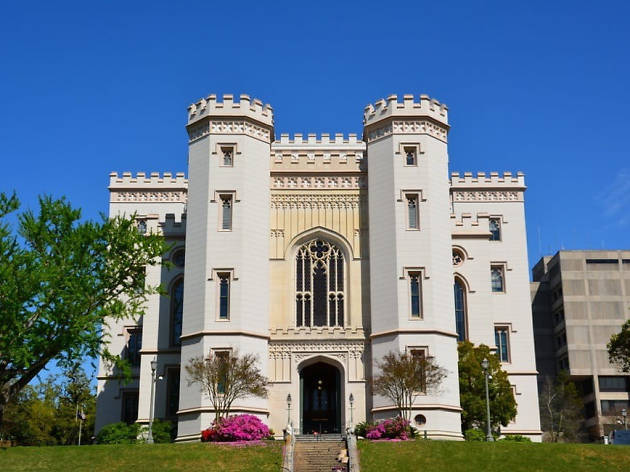 Photograph: Courtesy Yelp/John L. S.
What is it: Imposing, Gothic- and Victorian-style building on a bluff overlooking the Mississippi River.
Why go: This National Historic Landmark was Louisiana's seat of government from 1852 until the new capitol was built in the 1930s. Perched high above the river, it looks like a medieval fortress. The architecture, cast iron staircase, and stained glass cathedral dome are impressive. The building now houses a museum interpreting Louisiana's tumultuous and flamboyant political history. After visiting the Old State Capitol, visit the new one - it's the tallest in the country, with an observation deck on the 27th floor.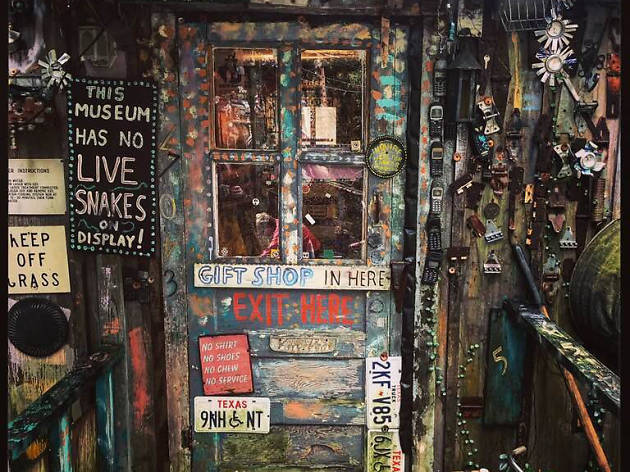 Photograph: Courtesy Yelp/Lev B.
What is it: A quirky roadside attraction in the historic small town of Abita Springs.
Why go: A visit to the Northshore - across Lake Pontchartrain from New Orleans - is worth a trip for a variety of reasons. Highlights include the Abita Brewery, Historic Downtown Covington, and the Tammany Trace. But a particularly intriguing stop is the Mystery House. It's filled with folk art, found objects, and homemade inventions. Enter through a vintage gas station to explore an open air area and a 90+ year old Creole cottage to see memorabilia, miniatures, old arcade machines, and "Darrel the Dogigator."
Photograph: Courtesy Yelp/Liz B.
What is it: Inhabited barrier island in the Gulf of Mexico known for beaches, fishing, and birding.
Why go: To experience some of the best of "Sportsman's Paradise," head to Grand Isle for fishing, either from the local pier or a fishing charter. It's a top destination for anglers, home to more than 280 species of fish and the Grand Isle Tarpon Rodeo, one of the premier saltwater fishing rodeos in the U.S. You'll also find miles of well-maintained beaches with views of the Gulf, plus trails, campsites, and plenty of tasty local seafood spots.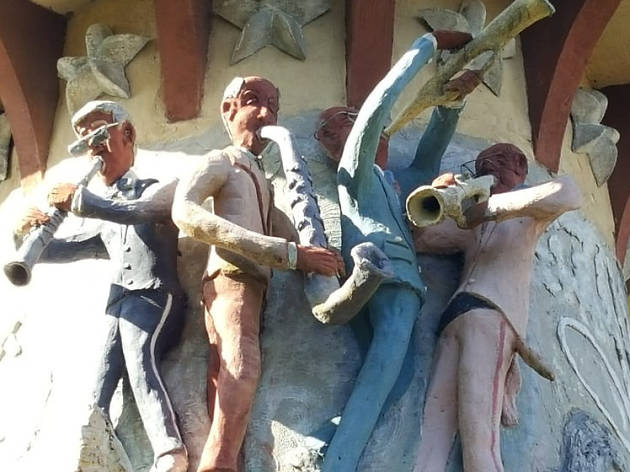 Photograph: Courtesy Yelp/Jen B.
12. Chauvin Sculpture Garden
What is it: Bizarre yet beautiful collection of sculptures created by a reclusive artist on Bayou Petit Caillou .
Why go: In the early 80s, Kenny Hill pitched a tent, built a house, then began filling the surrounding land with his sculptures depicting the struggles of his life. They include biblical characters and stories, celestial creatures, soldiers, cowboys, winged angels, and himself. Most prominent is 45-foot lighthouse built with 7,000 bricks, featuring figures clinging to the outside. He abruptly left in 2000, and the property has been open to the public since then. Spend an afternoon wandering through the colorful creations and visit the art center and museum to learn more.
Ready to explore more of the best of Louisiana?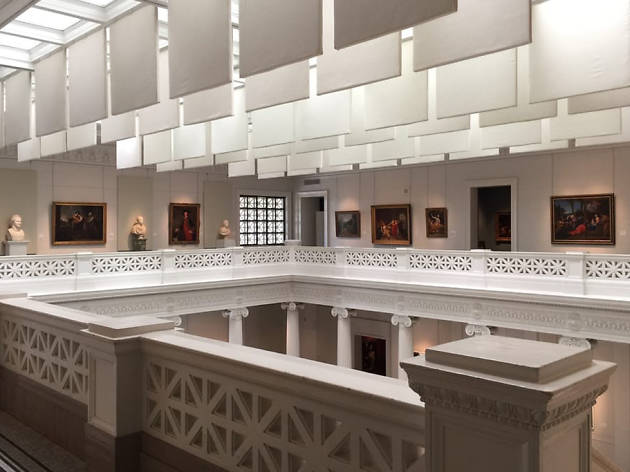 Photograph: Courtesy Yelp/Anshita S.
Sure, Louisiana is best-known for music and food, but the state's roster of things to do shine well outside the walls of its top restaurants and music lounges: the best museums in Louisiana are, in some ways, some of the best (and most bizarre) across the globe.
Best selling Time Out Offers