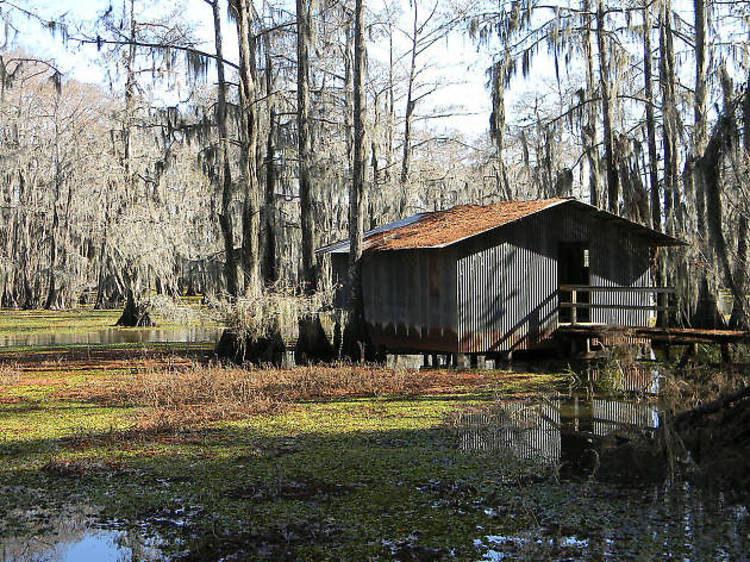 Photograph: Creative Commons
What is it: Region in southwest Louisiana, home to Acadian French culture.
Why go: Just a few hours west of New Orleans, you can explore Cajun music, food, and culture in places like Eunice, Mamou, and Lafayette. The unique culture of this region descends from Acadians, French-speakers expelled from Canada by the British in 1755. You'll find plenty of spicy Cajun food, from crawfish to boudin, throughout the region. Check out a fais-do-do at Fred's Lounge. Spend a night in Lafayette at the Blue Moon Saloon. Or make a point to visit during the Festivals Acadiens et Créoles (dedicated to Acadian and Creole culture) or Festival International de Louisiane (celebrating connections to the Francophone world).