Heads up! We're working hard to be accurate – but these are unusual times, so please always check before heading out.
The 20 best things to do in New Orleans
There's more than Mardi Gras to the best things to do in New Orleans: explore The Bywater, listen to jazz and more.
Everybody knows that one of the best things to do in New Orleans is be part of Mardi Gras. Although that certainly remains the most popular attraction, there is more to this 301-year-old city than bedazzled hats, super-cool costumes and crazy wigs.
Literary fiends should ride the streetcar to the city's famed literary festival, which is partially devoted to Tennessee Williams, while foodies will gobble up food at Hogs for the Cause, the annual worship of the pig—with a charity bent.
Other must-visit festivals and events: NCAA Women's Basketball Final Four Tournament, which comes to New Orleans this year, and, of course, the city's Jazz and Heritage Festival. Or opt to spend your time eating all the beignets at Cafe du Monde. Whatever you choose, one thing is certain: New Orleans is extravagantly awesome.
Best things to do in New Orleans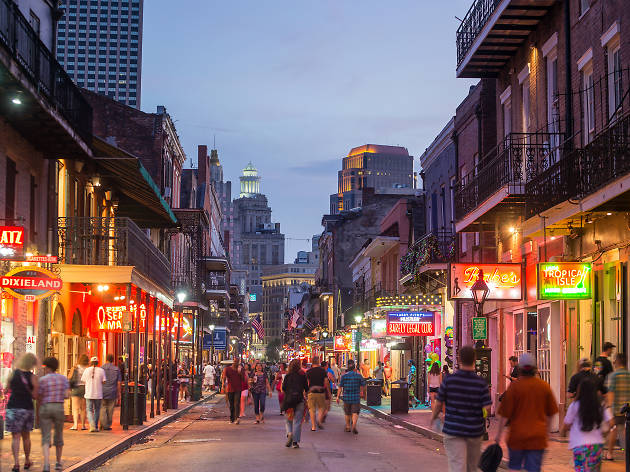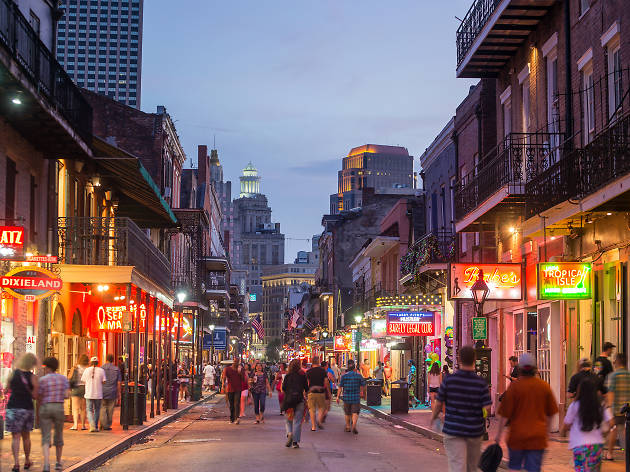 Photograph: Shutterstock
What is it: The Crescent City's oldest and most famous neighborhood has much more to offer than the neon debauchery of Bourbon Street. But everyone has to walk Bourbon with a boozy to-go cup in hand at least once in their life.
Why go: The French Quarter, also known as the Vieux Carré, has been the heart of New Orleans for all 300 years of its existence, built on the banks of the Mississippi River on higher ground. Today, Bourbon Street anchors the party and food scene, while the other elegant streets house galleries, shops and music clubs, so wander around and take it all in. Be sure to stop at one of the city's oldest restaurants here, like Antoine's, where oysters Rockefeller were invented. Don't miss Preservation Hall, the venerable hole-in-the-wall jazz club, and Jackson Square, the French Quarter's historic hub named after the Battle of New Orleans victor (and later US president) Andrew Jackson, where his statue leads to the St. Louis Cathedral, a sacred place that is juxtaposed with street performers playing everything from Dixieland to funk and artists hawking their works on the sidewalks.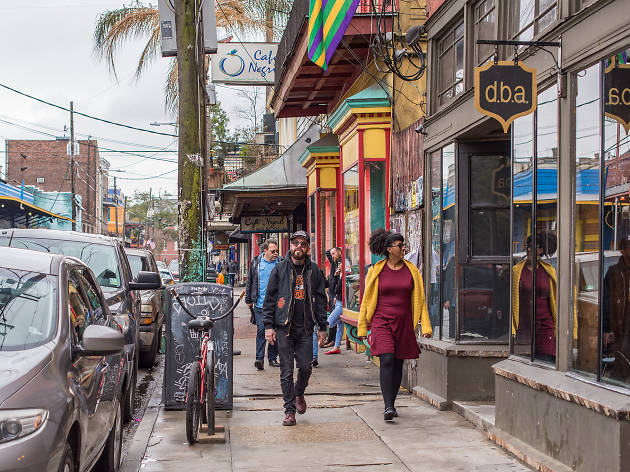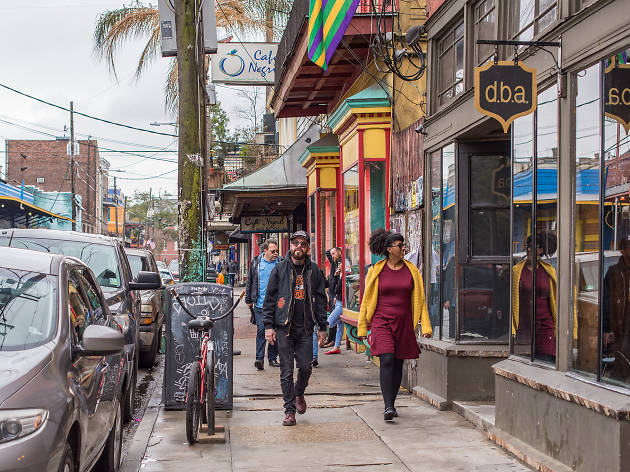 Shutterstock
What is it: The lively neighborhood to the east of the Quarter, where Frenchmen Street's music clubs go off all night. Pronounce it like the locals do: Mer-in-knee.
Why go: Not long ago, Frenchmen in the Marigny was a locals' hangout spot, but these days, in-the-know tourists turn up for the live music offered at The Spotted Cat, d.b.a., The Blue Nile, Cafe Negril, Snug Harbor and others, with bands playing until 4am. The restaurants in the Marigny keep serving into the wee hours, too. And Mardi Gras Day is an epic experience on Frenchmen, just be sure to be in costume when you arrive.
What is it: This world-class museum is a treasure trove of World War II information and insight, with the war materiel and memorabilia of that terrible conflict on display.
Why go: Founded on the 56th anniversary of D-Day in 2000, this museum has drawn visitors from around the world to learn about WWII from the American point of view. The museum is located in New Orleans because of Andrew Higgins' contribution to the Allied victory; he invented the flat-bottomed Higgins boats that allowed those forces to storm the beaches at Normandy. The collection includes those boats and much more, from documents, uniforms and weapons to fully restored period aircraft. Don't miss the dramatic 4-D theatre experience, complete with simulated gunfire and artillery explosions, narrated by Tom Hanks; and on offer once again in 2020 is the PT-305 boat experience. The fully restored patrol-torpedo boat zooms onto Lake Pontchartrain three times on Saturdays. Each 90-minute ride feels like history coming alive.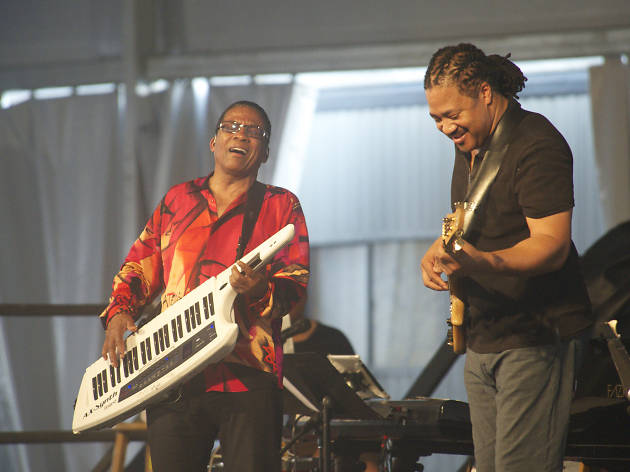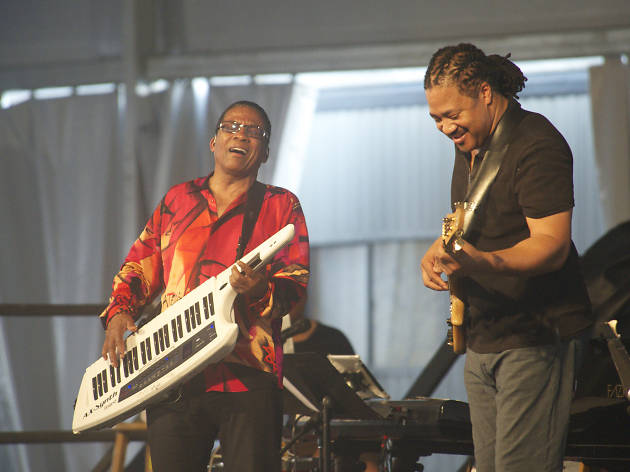 Photograph: Shutterstock
4. New Orleans Jazz and Heritage Festival
What is it: A massive outdoor extravaganza involving eight days of music, art and food.
Why go: Marking its 51st year in 2020, the annual NOLA Jazz Fest takes place on the Fair Grounds Race Track for two weekends of musical virtuosity of every genre. Always the last weekend of April and the first weekend of May (April 23-May 3, 2020), the fest features 12 stages of music that play host to jazz, blues, gospel, Cajun zydeco, rock, country, funk, rap and hip-hop. This grand event also offers the best fest food you've ever tasted, from local favorites like jambalaya and gumbo to crawfish Monica, soft-shell crab po'boys and Cafe du Monde beignets. Expect world-class music, quirky costumes, decorated hats, umbrellas and flags. Given the unpredictability of the weather, we advise packing sunscreen, plastic ponchos and rubber boots.
5. Tennessee Williams/New Orleans Literary Festival
What is it: The annual literary arts festival partially devoted to Tennessee Williams.
Why go: While the Desire streetcar no longer runs, you can still channel your inner Stella and take the streetcar to the 34th annual Tennessee Williams/New Orleans Literary Festival held in various spots around the French Quarter in celebration of his birthday. And while there isn't a theatrical production of A Streetcar Named Desire scheduled for the TWFest (this year, it happens on March 25-29), get ready for a performance of In the Bar of a Tokyo Hotel each night. Add in literary discussions, the "Writer's Craft" series created to teach better writing skills, readings, walking tours, culinary parties and more, and there's something for everyone at the TWFest.
What is it: Covering 1,300 verdant acres, City Park was founded in 1854 and is filled with fun natural and man-made attractions.
Why go: There's always something to do in City Park, from visiting the New Orleans Art Museum to stopping at the Dueling Oaks nearby, where men once settled disputes with pistols or swords. The newly opened Louisiana Children's Museum calls itself "the world's biggest classroom" as it encourages kids to revel in nature and discover all things food.
What is it: NOMA in City Park is particularly noteworthy for its collection of late-19th- and early-20th-century French paintings (including works by Edgar Degas, who lived nearby in the 1870s) and an extensive art of the Americas collection.
Why go: In addition to the indoor galleries, you won't want to miss walking through the just-expanded and still gorgeous Besthoff Sculpture Garden, which features pieces ranging from Louisiana native George Rodrigue's Blue Dog to more thought-provoking works like surrealist René Magritte's The Labors of Alexander. In late 2019, six more acres and 27 more sculptures were added to the garden, including a giant skull by artist Katharina Fritsch.
8. New Orleans Jazz Museum
What is it: A museum devoted to jazz, the musical genre that began in New Orleans.
Why go: Here, it's all about the music that defines NOLA. Set in the Old Mint building (which is interesting in its own right), exhibits change constantly, because this museum has the largest collection of jazz artifacts in the world. Expect to see Louis Armstrong's first cornet and the first jazz recording ever made, on a disc from 1917, along with live concerts, musician interviews and much more at this fascinating place.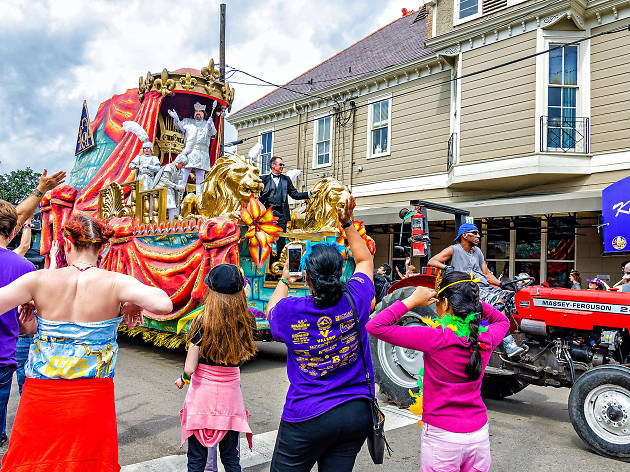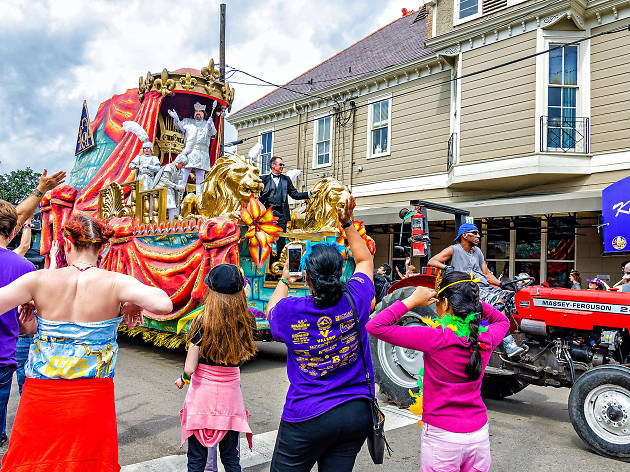 Photograph: Shutterstock
What is it: Magazine Street in the Lower Garden District is a shopper's delight, with high-end boutiques, spas, costume shops and art galleries.
Why go: Dotted with dozens of fantastic places to shop, eat and drink, the heart of Magazine is nowhere near the French Quarter, but is just as much a must-do in NOLA. Find your Mardi Gras getup at Uptown Costume or Buffalo Exchange, then shimmy into a few high-end outfits at Per Mé NOLA. Food options range from Dat Dog gourmet hot dogs and sausages to places serving tapas, pho and other casual bites; and add the James Beard award–winning modern Israeli spot Shaya on your Magazine Street dining list. If you're in town on October 3, 2020, hit Art for Art's Sake, the street/gallery/shops bash that launches the NOLA arts seasons with wine, music and plenty of creative artworks.
What is it: The annual worship of the pig, with a charity bent.
Why go: Hogs for the Cause (Match 27-28) is a place for pork lovers, combining two days of barbecue, music and bacon, bacon, bacon. You'll find over 90 barbecue teams smokin' up a storm, competing over who makes the best ribs, whole hog, pork shoulder, sauce and "pork pourri," all to help children's hospitals across the south. Head to the UNO Lakefront Arena to dive into this outdoor event that's complete with live music all weekend long.
11. Mardi Gras Indians Super Sunday
What is it: The only Sunday each year that all the Mardi Gras Indians tribes (clubs) parade through the streets in full regalia.
Why go: Since the 1800s, Mardi Gras Indian tribes have graced New Orleans with their incredible, intricate, colorful costumes, made of hand-sewn feathers, beads, sequins and more, all with elaborate patterns and depictions. March 15 is Super Sunday in 2020, with the biggest parade happening in the Central City neighborhood and others in Bayou St. John, the Treme and elsewhere. Dances, chants and the costumes themselves determine the top tribe every year; and afterward everyone celebrates with barbecues and pot-luck parties in various parks and even right out on the streets. It's an eye-popping, amazing show.
12. NCAA Women's Basketball Final Four Tournament
What is it: The women's collegiate basketball finals come to NOLA's Smoothie King Center.
Why go: When the NCAA Basketball Final Four comes to town, it's time for celebration; when it is the women's tournament, it's even more fun to watch. In 2020, New Orleans hosts the female Final Four on April 3 and 5 at the Smoothie Center, where the city's NBA team, the Pelicans, play. Texas' Baylor University won last year, so expect a sea of green and gold fans to descend on the city if they are contenders.
13. San Fermin in Nueva Orleans (The Running of the Bull
What is it: NOLA's own wacky homage to Pamplona's famed Encierro, the Running of the Bulls.
Why go: Mayhem ensues every year as San Fermin in Nueva Orleans celebrates its own version of the Running of the Bulls (on July 11, 2020 this year). Thousands of registered runners dressed in white T-shirts and red scarves take off to avoid the "bulls," who happen to be women roller-derby team skaters armed with plastic bats and wearing bull horns. The goal of the game is not to get whacked as the match goes on from 6:30am to 11:30am. Following, a huge outdoor party known as La Fiesta de Pantalones, where white pants are de rigueur, takes over.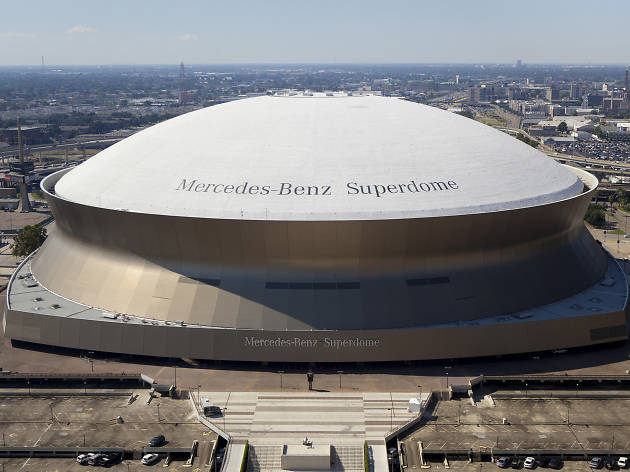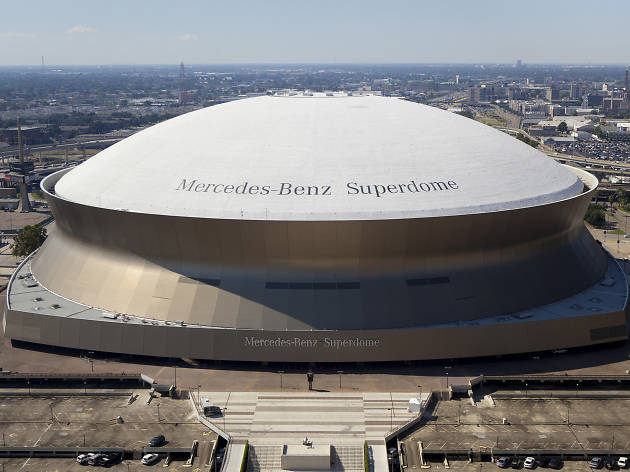 Photograph: Shutterstock
What is it: The New Orleans Saints NFL football team is the city's passion throughout the fall and winter months.
Why go: Taking in a Saints NFL football game at the Mercedes-Benz Superdome is a surreal experience, with fervent local fans decked out in team finery—including incredible homemade costumes—and raising the roof off the place. The tailgate parties before the game are legendary, with amateur chefs cooking Cajun and Creole classics. No ticket to the game? Then head to Finn McCool's, Bulldog or any other bar with a TV set in town, for everyone (and we mean everyone) is a Saints fan in NOLA.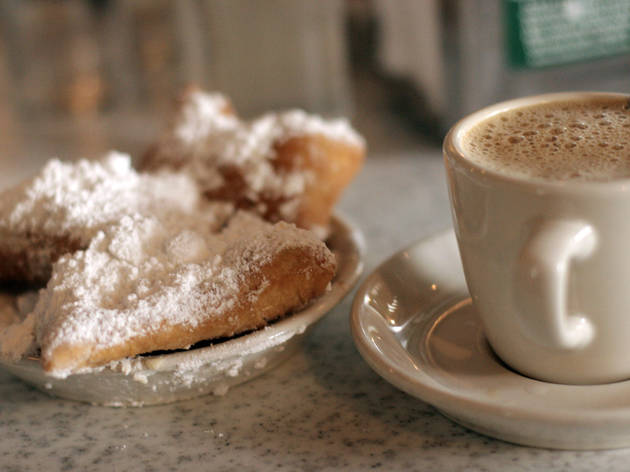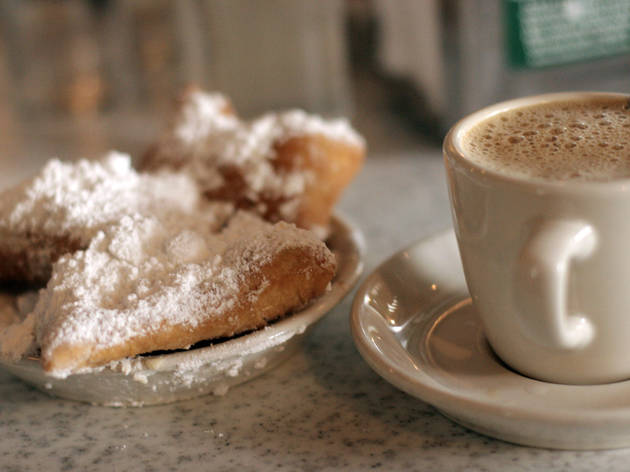 Photograph: Courtesy Creative Commons/Flickr/Gwen
What is it: This French Quarter fixture since 1862 serves the best pairing of doughnuts and coffee in the known universe.
Why go: You cannot—we repeat—cannot visit New Orleans without experiencing the most joyful combination of café au lait and beignets at this iconic open-air coffee stand in the French Quarter. The fluffy texture of the hot beignets, spilling over with powdered sugar (don't wear black) is incomparable, especially alongside the cafe's signature chicory coffee. Open 24/7, it's a NOLA classic; just don't put your arms down on the table, or you'll stick to it.
16. YLC Wednesdays at the Square
What is it: A ten-week live concert series.
Why go: Free concerts at Lafayette Square in the CBD draw locals out every Wednesday (happening from March 11 through May 13, 2020), where favorites like Tab Benoit, Galactic, Big Sam's Funky Nation and Marcia Ball keep the crowd bopping to the beat from 5-8pm nightly. There's no admission fee and folding chairs are allowed in the park, but no outside food or beverages are permissible. Worry not, there's food to buy inside—and all sales will benefit the Young Leadership Council.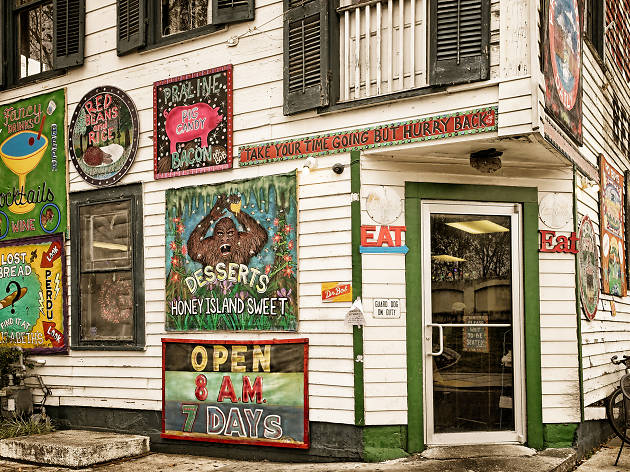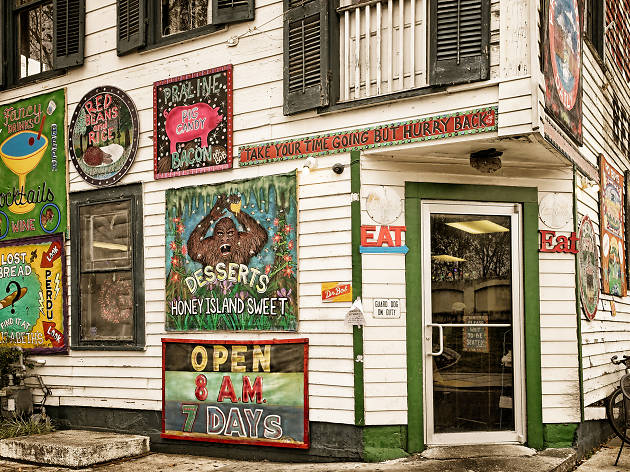 Photograph: Shutterstock
What is it: The bohemian artist and musician's enclave where street murals grace buildings and the hippest people in town hang out.
Why go: The arts are flourishing in The Bywater, as the in-transition-neighborhood is peppered by numerous large street murals (find many of them on St. Claude Avenue, perfect for an Instagram post) as well as cool cafes and excellent bars. Hit Bacchanal Wine and you'll feel like you've gone to a locals' backyard party, complete with fine wines, good food and a local band serenading you all afternoon. Check out The Parlor on St. Claude, too, where Oliver Manhattan will custom design you a hat or costume, perfect for Mardi Gras (or any good day in NOLA).


What is it: The spot in NOLA where everyone who wants to bowl can do that, and everyone who wants to dance to live music can do that, too.
Why go: Rock 'n' Bowl started out as a down-and-out bowling alley in Mid-City, then morphed into a place where you could bowl, then dance to zydeco bands later in the night. Soon there was the upstairs and downstairs (music only); nowadays, in their posh new digs on South Carrollton (still in Mid-City), the bowling lanes are beautiful, the bar is huge, the music covers lots of genres with an emphasis on New Orleans' favorites and the "NOLA basic" food includes burgers, pizza, boudin bites and shrimp remoulade.
What is it: The ultimate wig shop for costuming up.
Why go: If you're lucky, you've arrived in NOLA in time to celebrate Mardi Gras, St. Patrick's Day, Halloween or any of the other myriad festivities during which the whole town costumes up and hits the streets. If not, no one will look in askance at you for wearing one of Fifi Mahoney's incomparable wigs just because you're in the mood. Her designs are outrageous and gorgeous at the same time. Fair warning: after donning out, you'll want to purchase another one, and another, and another.
What is it: The most famous music club in NOLA, open since 1977 and still going strong.
Why go: This is the place where every local musician aspires to play. Tipitina's is located on Tchoupitoulas Street (say it Chop-a-two-las) in the Tuoro neighborhood, southwest of the Quarter. It's hosted everyone from Professor Longhair and Dr. John to the Neville Brothers and Trombone Shorty in its day; and now, with the club's recent purchase by the band Galactic, it's really in the funky groove. All genres are played into the wee hours within this standing-room only venue built back in 1912.
Find more things to do in New Orleans
Worked up an appetite?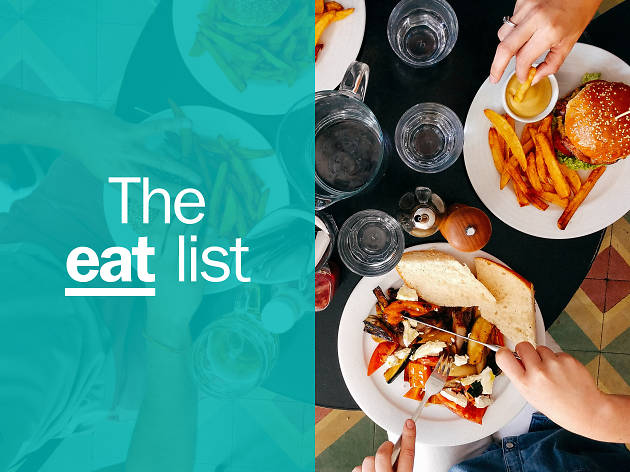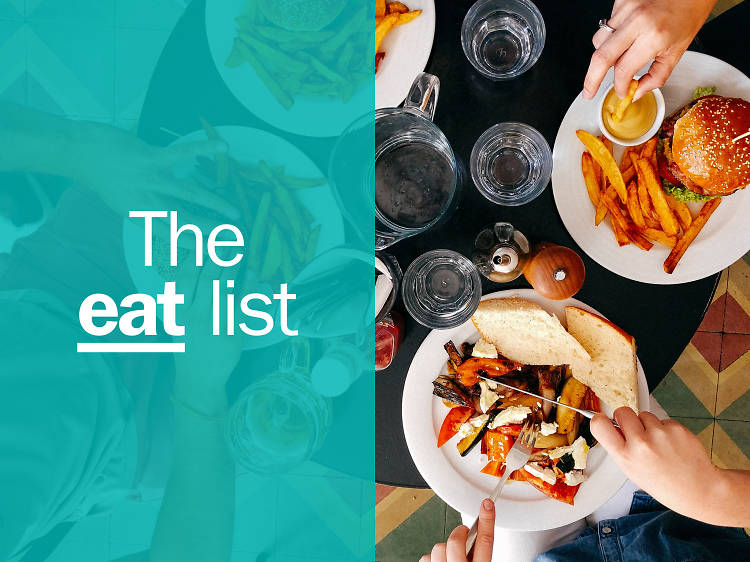 New Orleans is and always has been one of the world's great food towns. From white tablecloth eateries in fancy hotels to more casual (yet just as robust) spots, here are the best restaurants in New Orleans.