The 20 best things to do in New Orleans
Look past the French Quarter and explore the best things to do in New Orleans, including a famous above-ground cemetery
You have finally made it to one of the United States of America's oldest and greatest cities ever—now, what are the best things to do in New Orleans?
We know that raw oysters, po-boys piled high with fried seafood, fluffy beignets and classic cocktails carried in to-go-cups down Bourbon Street are on the top of any newcomer's bucket list, but there is more than eating at delectable restaurants, drinking at awesome local bars and browsing through attractions: get ready to dance in the streets (the best festivals in New Orleans are some of the top around the country), hit antique shops, walk through the French Quarter, ride a streetcar and plan to costume up at least once during your stay here.
Best things to do in New Orleans
1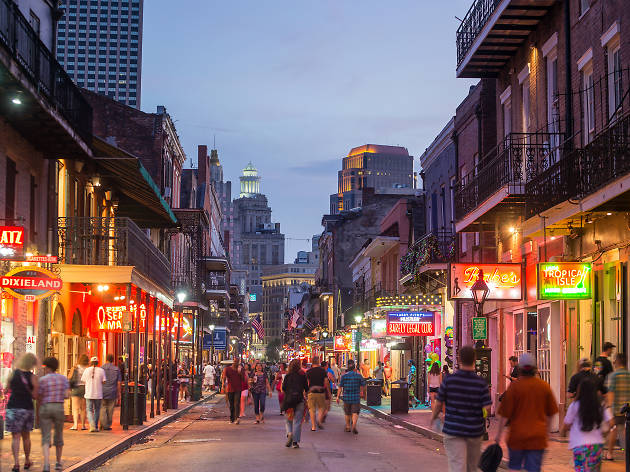 Photograph: Shutterstock
What is it: The oldest and most famous neighborhood in New Orleans has much more to offer than the neon debauchery of Bourbon Street—although everyone should walk down Bourbon Street with a to-go cup in hand at one point.
Why go: The French Quarter, also known as the Vieux Carré, has been the heart of New Orleans for all 300 years of its existence, built on the banks of the Mississippi River on higher ground. Today, Bourbon Street anchors the party and food scene, while the other elegant streets house galleries, shops and music clubs, so wander around and take it all in. Be sure to stop into one of the city's oldest restaurants here, Antoine's, where the oysters Rockefeller dish was first invented. Also don't miss Preservation Hall, the venerable hole-in-the-wall jazz club.
2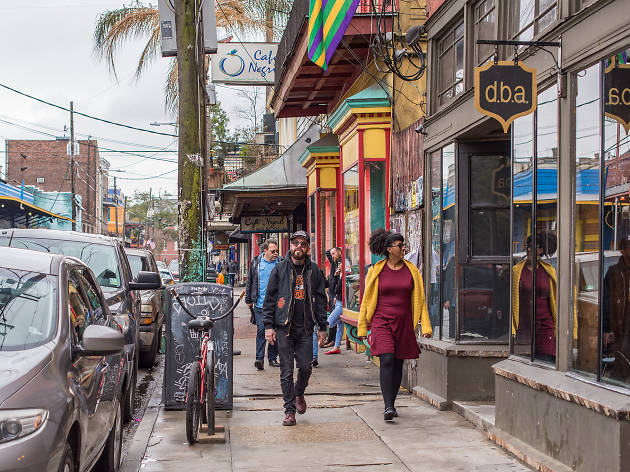 Shutterstock
What is it: This is the lively neighborhood just east of the Quarter, where Frenchmen Street's music clubs go off all night. Pronounce it like the locals do: mer-in-knee.
Why go: Not long ago, Frenchmen Street in the Marigny was a locals' hangout spot. These days, in-the-know tourists turn up for the live music offered in the neighborhood at Spotted Cat, d.b.a., Blue Nile, Cafe Negril, Snug Harbor and others, where bands play until 4am. The restaurants in the Marigny serve into the wee hours, too. Make it a point to experience the epicness that is Mardi Gras Day on Frenchmen—just be sure to be in costume when attending.
What is it: This world-class museum is a treasure trove of World War II information and insight. Expect to browse through memorabilia from the terrible conflict on display here.
Why go: Founded on the 56th anniversary of D-Day in 2000, this museum has drawn visitors from around the world to learn about the war from the American point of view. The museum is located in New Orleans because of Andrew Higgins, who was based here, contributed to the Allied victory by inventing the flat-bottomed Higgins boats that allowed the forces to storm the beaches at Normandy. The collection includes those boats and much more, from documents, uniforms and weapons to fully restored period aircraft. Don't miss the dramatic 4D theater experience, complete with simulated gunfire and artillery explosions, all narrated by Tom Hanks.
What is it: The famed above-ground cemetery on the edge of the French Quarter.
Why go: Because the ground in New Orleans is often saturated with water, the dead are not buried. Instead, mausoleums are used to house coffins, creating eerily beautiful "cities of the dead." St. Louis Cemetery No. 1 is the oldest in NOLA and the resting place of voodoo queen Marie Laveau. Take a guided tour or just wander around and be sure to keep going until you reach the newer St. Louis Cemetery No. 2, just a block or two above, and look for R&B great Ernie K. Doe's crypt there.
5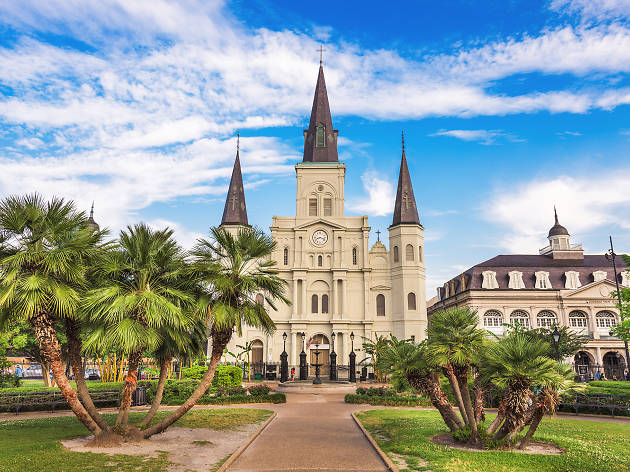 Photograph: Shutterstock
What is it: Don't overlook the French Quarter's historic hub, named after the Battle of New Orleans victor (and later U.S. President) Andrew Jackson.
Why go: Jackson Square is a heady mix of old school and new, where the St. Louis Cathedral, which was completed in 1794, is juxtaposed with street performers playing everything from Dixieland to funk. It's a swirling scene in the square—get your fortune told, your portrait painted or hire a horse and buggy to take you through the Quarter in style.
6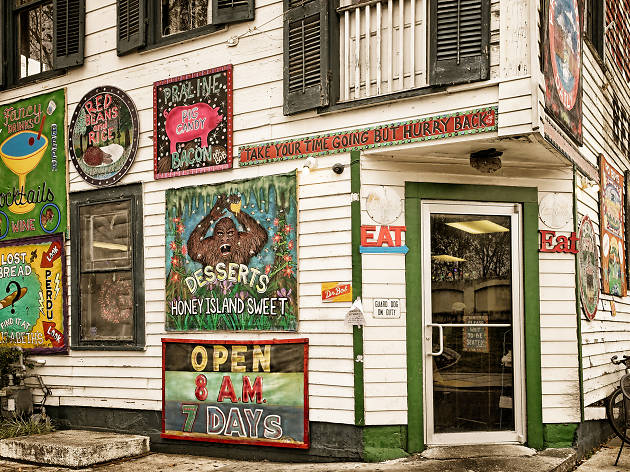 Photograph: Shutterstock
What is it: In this neighborhood, street murals grace buildings while bohemian artists and musicians rub shoulders. This is, indeed, the hippest area in town.
Why go: The arts are flourishing in the Bywater, as the neighborhood is being transformed by numerous large street murals (find many of them on St. Claude Avenue), cool cafés and excellent bars. Hit Bacchanal Wine and you'll feel like you've gone to a friend's backyard party, complete with fine wines, good food and a local band serenading you all afternoon.
Sports and fitness, Exercise classes
What is it: Covering 1,300 verdant acres, City Park was founded in 1854 and is filled with fun natural and man-made attractions.
Why go: There's always something to do in City Park: from visiting the New Orleans Art Museum to stopping at the Dueling Oaks nearby, where men once settled disputes with pistols or swords. Play a round of golf, swat some tennis balls on one of the 26 lighted tennis courts or take a ride on the 1906 carousel that features hand-carved steeds with real horse-hair tails. Free outdoor concerts happen all summer and the Christmas holiday lights are a spectacular show you shouldn't miss out on either.
What is it: This art museum is particularly noteworthy for its collection of late 19th- and early 20th-century French paintings (including works by Edgar Degas, who lived nearby in the 1870s) and extensive art of the Americas collection.
Why go: In addition to the indoor galleries, you won't want to miss walking through the gorgeous Besthoff Sculpture Garden, which features pieces ranging from Louisiana native George Rodrigue's Blue Dog to more thought-provoking works like surrealist René Magritte's The Labors of Alexander.
What is it: A museum devoted to jazz, the musical genre whose roots trace back to New Orleans.
Why go: Set in the Old Mint building, a fact interesting in its own right, the New Orleans Jazz Museum is all about the music that defines the city. Exhibits change constantly, given the museum's collection, which is the largest of jazz artifacts in the world. Expect to see Louis Armstrong's first cornet and the first jazz recording ever made on a disc from 1917, along with live concerts tapings, musician interviews and much more at this fascinating place.
What is it: The most famous music club in New Orleans, open since 1977 and going strong.
Why go: 
The place where every New Orleans musician aspires to play, Tipitina's is located on Tchoupitoulas Street (say it: chop-a-two-las) in the Tuoro neighborhood, southwest of the Quarter. It's seen everyone from Professor Longhair and Dr. John to the Neville Brothers and Trombone Shorty in its day; and, now, with the club's recent purchase by the band Galactic, it's really in the funky groove. All genres of music are played in this standing-room only venue built in 1912.
11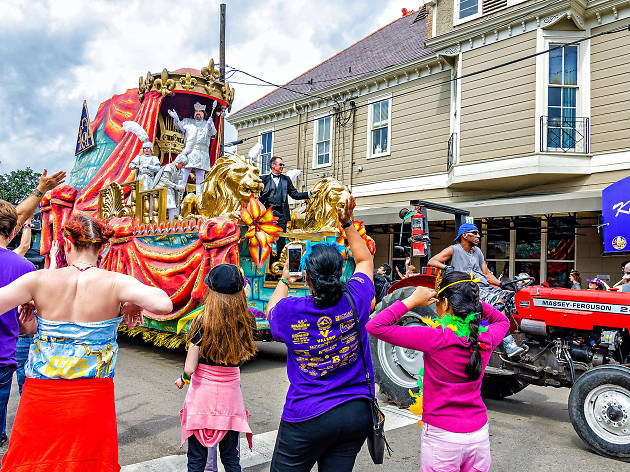 Photograph: Shutterstock
What is it: Magazine Street in the Lower Garden District is a shopper's mecca, with high-end boutiques, spas, costume shops and art galleries all cohabitating.
Why go: Dotted with dozens of fantastic places to shop, eat and drink, the heart of Magazine is nowhere near the French Quarter, but is just as much a must-do in town. Find your Mardi Gras getup at Uptown Costume or Buffalo Exchange, then shop a few high-end clothes at Per Mé NOLA. Food options range from Dat Dog gourmet hot dogs and sausages to places serving tapas, pho and other casual bites. Be sure to put James Beard award–winning modern Israeli spot Shaya on your culinary bucket list.
12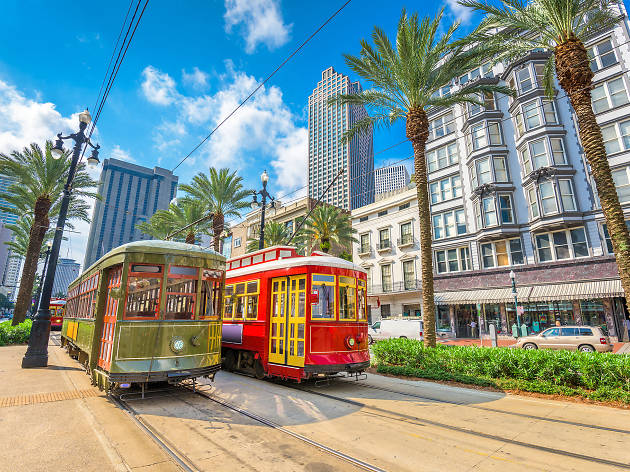 Photograph: Shutterstock
What is it: They may no longer take you to the Desire stop (buses have replaced that line), but New Orleans' streetcars are still a great way to move around the city, and have been since 1835.
Why go: Using the four streetcar lines, you can travel from the French Quarter to the Garden District and all the way to City Park. Think vintage wooden seats, brass fittings and rumbling chugging sounds for not much has changed in the 180+ years they have been running. Plus, for only $1.25, it's a total bargain. Grab an unlimited ride Jazzy pass and hop on and off all you want.
Attractions, Zoo and aquariums
What is it: A large park located in the uptown neighborhood, Audubon includes not only massive old live oak trees and manicured green lawns, but a zoo as well.
Why go: This longtime park is filled with walking paths, a golf course, horse riding trails and is even home to the city's zoo. Enjoy a picnic here then head to the French Quarter for the rest of the Audubon Nature Institute's must-see spots, which include the aquarium and the insectarium. Adults will find lots of interesting stuff here while kids will be fascinated and encouraged to learn all about the world around them.
14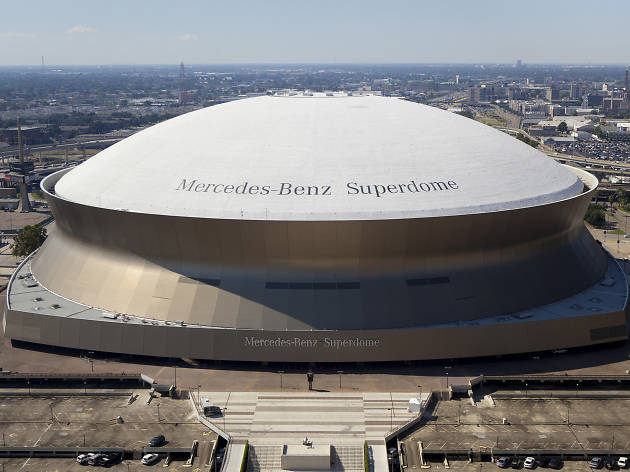 Photograph: Shutterstock
What is it: The New Orleans Saints NFL football team is the city's passion throughout the fall and winter months.
Why go: Taking in a Saints football game at the Mercedes-Benz Superdome is a surreal experience, with fervent local fans decked out in team finery—and incredible homemade costumes, too—and raising the roof off the place. The tailgate parties before the game are legendary, with amateur chefs cooking Cajun and Creole classics. No ticket to the game? Then head to Finn McCool's, Bulldog or any other bar with a TV set in town, for everyone (and we mean everyone) is a Saints fan in this town and is out cheering on the boys.
What is it: This French Quarter fixture since 1862 serves the best pairing of doughnuts and coffee in the known universe.
Why go: You cannot— we repeat—cannot visit New Orleans and skimp out on the most joyful combination of café au lait and beignets at this iconic open-air coffee stand in the French Quarter. The fluffy texture of the hot beignets spilling over with powdered sugar (don't wear black) is incomparable, especially with the cafe's signature chicory coffee. Open 24/7, it's a NOLA classic. Words of advice: don't put your elbows on the table—you'll end up sticking to it.
16
Photograph: Scott Gold
What is it: Oak Street in the Carrollton neighborhood is a hotspot for music, food and festivals.
Why go: It used to be that people headed to Oak Street to hit Maple Leaf Bar, where live music has been happening seven days a week since 1974. It's still going strong, but the restaurants, shops and galleries that now line the blocks around it are just as exciting as the music hub. Make Jacques-Imo's a pre-show dinner stop and eat the alligator cheesecake, then check out the Frenchy Gallery for some distinguished artwork. If you visit in November, don't miss the annual Oak Street Po-Boy Festival, which attracts crowds of up to 50,000.
What is it: You can bowl, you can dance, you can sing along to live music. What else could you possibly wish for?
Why go: Rock 'n' Bowl started out as a down-and-out bowling alley in Mid-City then morphed into a place where you could bowl and then dance to zydeco bands later in the night. Soon, there was the upstairs and downstairs (music only); nowadays, in their posh new digs on South Carrollton (still in Mid-City), the bowling lanes are beautiful, the bar is huge, the music covers lots of genres with an emphasis on New Orleans' favorites and "NOLA basic" food includes burgers, pizza and (naturally) boudin bites and shrimp remoulade.
What is it: The ultimate wig shop.
Why go: If you're lucky, you've arrived in NOLA in time to celebrate Mardi Gras, St. Patrick's Day, Halloween or any of the other myriad celebrations when the whole town costumes up and hits the streets. If not, there is still no need to worry: no one will look at you oddly for wearing one of Fifi Mahoney's incomparable wigs just because you're in the mood. Her designs are outrageous and gorgeous at the same time. A warning: when donning one, you'll want to buy another one, and another one, and yet another one.
19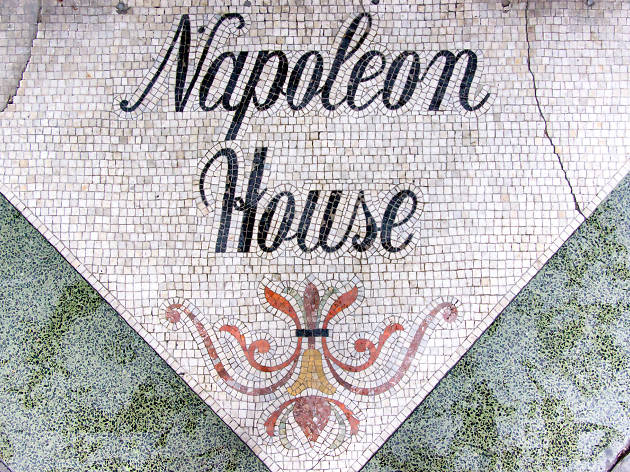 Photograph: Shutterstock
What is it: This restaurant dating back to 1914 is in a building that's 200 years old—although Napoleon's expected visit back then never occurred.
Why go: This French Quarter landmark has been serving drinks and vittles for more than 100 years, but when Ralph Brennan (he of the famed New Orleans restaurant family helming many of the city's finest eateries) took it over in 2015, it reached a whole other level of service and offerings. Ask for a table in the courtyard and order the two things this place is famous for: a Pimm's Cup cocktail and a muffuletta, the city's signature Italian meat-and-cheese sandwich. It's a winning combination in a perfect setting.
Kermit's Treme Mother in Law Lounge
What is it: This is jazz trumpeter's Kermit Ruffins' music club, which opened in the Treme neighborhood after the success of the eponymous HBO show.
Why go: Kermit Ruffins & the BBQ Swingers have been a part of the local music scene for decades, with Ruffins leading the band with his trumpet virtuosity. They used to play spots like Vaughan's Lounge in the Bywater, serving BBQ and rice and beans from a smoker parked out front. Once Ruffins earned national attention playing himself in the successful HBO show Treme, he opened his own place where his band still plays a few nights a week—complete with rice and beans. Check out the cool club any other day of the week except for Tuesday for some other awesome live music.
Find more things to do in New Orleans
Worked up an appetite?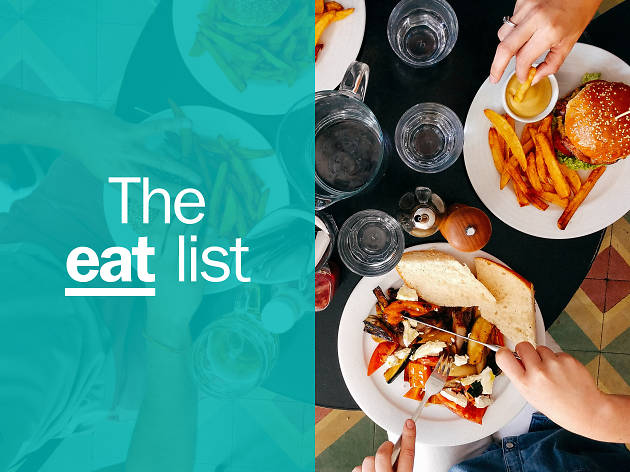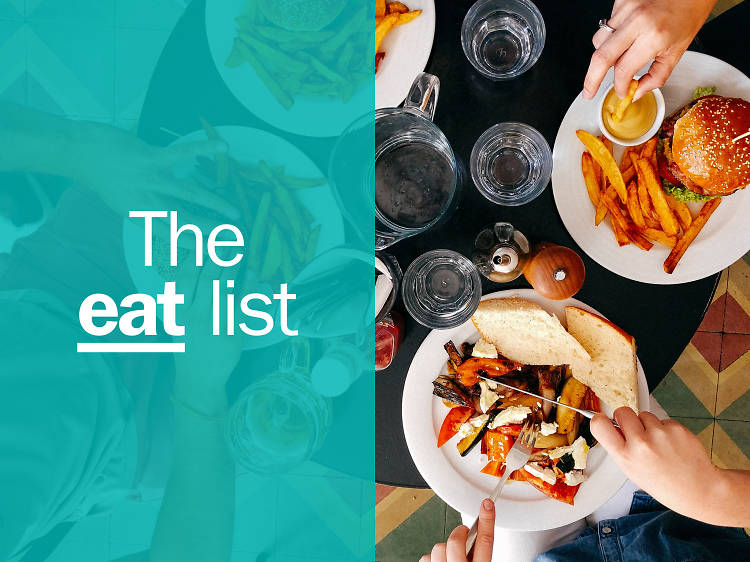 New Orleans is and always has been one of the world's great food towns. From white tablecloth eateries in fancy hotels to more casual (yet just as robust) spots, here are the best restaurants in New Orleans.