1/2
Museo de América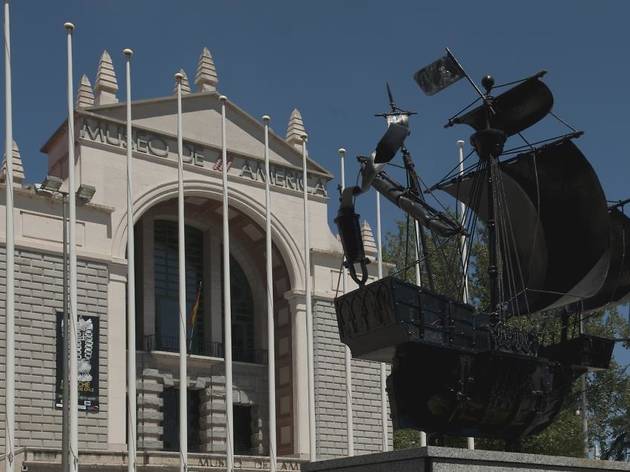 2/2
Museo de América
Time Out says
This museum comprises the finest collection of pre-Columbian American art and artefacts in Europe, a combination of articles brought back at the time of the Conquest and during the centuries of Spanish rule over Central and South America, plus later acquisitions generally donated by Latin American governments. The collection includes near-matchless treasures: there is the Madrid Codex, one of only four surviving Mayan illustrated glyph manuscripts in the world; the Tudela Codex and illustrated manuscripts from central Mexico, which depict the Spanish Conquest; superb carvings from the Mayan city of Palenque, sent back to Charles III by the first-ever modern survey expedition to a pre-Hispanic American ruin in 1787; and the Gold of the Quimbayas, a series of exquisite gold figures from the Quimbaya culture of Colombia, which were presented to Spain by the Colombian government.

All the main pre-Columbian cultures are represented – further highlights include Aztec obsidian masks from Mexico, Inca stone sculptures and funeral offerings from Peru, and finely-modelled, comical and sometimes highly-sexual figurines from the Chibcha culture of Colombia. There are also exhibits from the Spanish colonial period, such as the 'Entry of the Viceroy Morcillo into Potosí' (1716) by the early Bolivian painter Melchor Pérez Holguín, a series of paintings showing in obsessive detail the range of racial mixes possible in colonial Mexico, and a collection of gold and other objects from the galleons 'Nuestra Señora de Atocha' and 'Santa Margarita', sunk off Florida in the 18th century and only recovered in 1988.
The collection is arranged not by countries and cultures, but thematically, so that rooms are dedicated to topics such as 'the family', 'communication' and so on, with artefacts from every period and country alongside each other. Without some knowledge of the many pre-Columbian cultures this can be confusing and uninformative. Frustrating, in that case, but it's still a superb, intriguing collection, and temporary shows and activities are usually interesting.
Details
Address:
Avda de los Reyes Católicos 6
Madrid
28040

Transport:
Moncloa (M: L3, L6), Islas Filipinas (M: L7)
Price:
€3; reduced €1.50; Free Thu from 2pm and Sun.
Contact:
Opening hours:
Mon closed; Tue, Wed, Fri and Sat 9.30am-6.30pm; Thu 9.30am-7pm; Sun and holidays 10am-3pm.