Carnival 2015: Parade and opening speech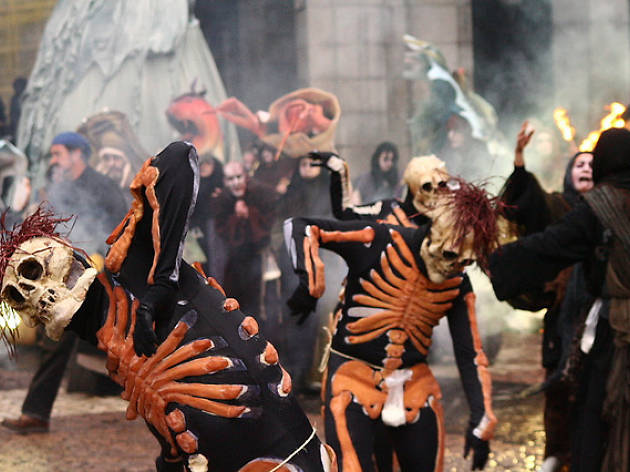 The opening speech on the Plaza de la Villa gets the Carnival festivities going. A leading figure in the capital city declares a few words before a euphoric audience thirsting for fun. Later, from El Retiro to Cibeles, the great Carnival parade takes place with hundreds of participants dressed up as colourful characters. You'll find music, fun and good vibes in abundance for adults and kids of all ages throughout the streets of Madrid.

This year, the parade pays tribute to 'Don Quixote', by Miguel de Cervantes, whose second part was published 400 years ago. So you'll be seeing characters such as the Knight of the White Moon, Sancho Panza and Dulcinea del Toboso strolling through the city. There will also be reproductions of chapters of the tome, such as the adventure of the Lions or the tableu of Maese Pedro. And don't miss out on activities in areas such as La Latina, Tetuán or Vallecas, where they're organising their own tributes to Don Carnal.