Heads up! We're working hard to be accurate – but these are unusual times, so please always check before heading out.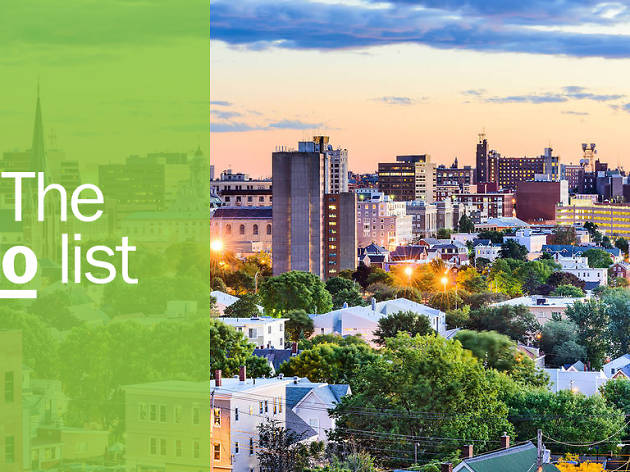 The 14 best things to do in Maine
Consider this your ultimate guide to the best things to do in Maine, from the rugged coast to the quiet interior
The lower 48's northeasternmost state offers a mix of rugged shoreline and forested interior. Sometimes referred to as "Vacationland," Maine provides a wealth of unique experiences and activities, from mountain hikes to coastal drives. You can visit historic lighthouses, take a boat to see puffins, seals and whales, hike the last stretch of the Appalachian Trail, stroll along rocky beaches, explore unique Acadian culture, and eat some of the best fresh seafood New England has to offer. Maine is also home to Portland - a hip, compact city that punches above its weight when it comes to culinary and cultural offerings.
Done something on this list and loved it? Share it with the hashtag #TimeOutDoList and tag @TimeOutEverywhere.
Find out more about how Time Out selects the very best things to do all over the world.
Best things to do in Maine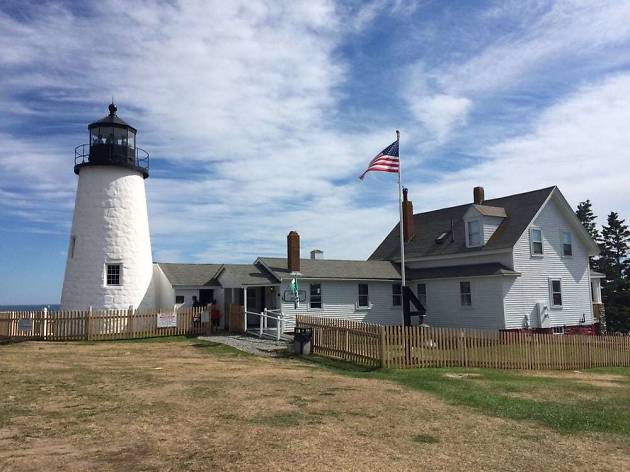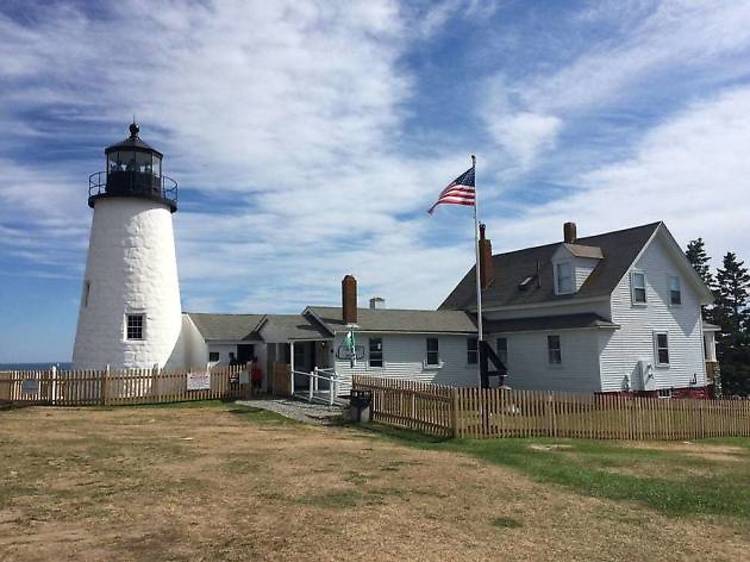 Photograph: Courtesy Yelp/Ian C.
1. Pemaquid Point Lighthouse
What is it: The most photographed lighthouse in the state.
Why go: Maine has more than 60 historic, lovingly-preserved lighthouses along its coastline. Each has its own unique characteristics and beautiful surroundings. Follow the trail from the Portland Headlight to the West Quoddy Lighthouse and you'll stop through dozens of quaint coastal towns. But the Pemaquid Lighthouse is the most popular, with a tower to climb, a Fisherman's Museum, an art gallery, and a white sand beach nearby.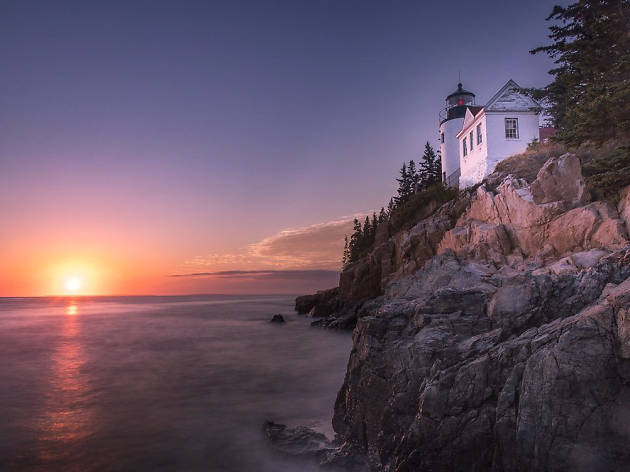 Photograph: Courtesy Yelp/Rob W.
What is it: New England's only national park, not far from the scenic town of Bar Harbor.
Why go: Experience the best of Maine's natural beauty in a relatively small area. Acadia features rocky coastline, mountains, marshlands, ponds, whales, moose, falcons, and more. You can hike up seven peaks along 158 miles of trails or enjoy beautiful car-free carriage roads featuring quaint stone bridges. Sunrise and sunset at the top of Cadillac Mountain are both stunning. A visit is not complete without fresh warm popovers at Jordan Pond House.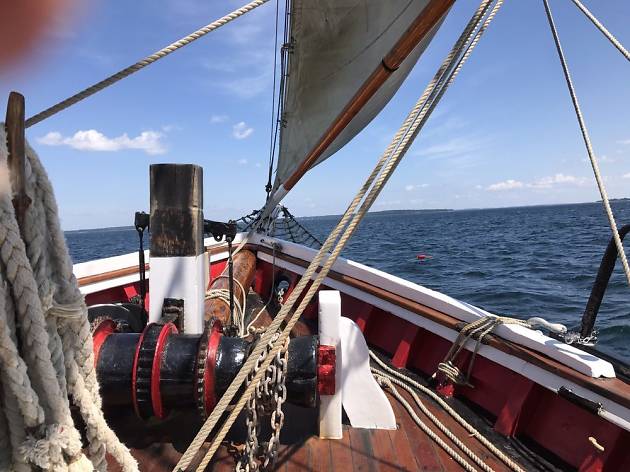 Photograph: Courtesy Yelp/Tom Y.
What is it: A wooden schooner that sails Camden's historic Penobscot Bay.
Why go: Sailing on a Windjammer is a classic Maine experience. You can help hoist the sails and steer the wheel. Take in the sea breezes, catch a glimpse of porpoises and seals, and sail past Camden and Penobscot landmarks. The Appledore II sails during the day, but the sunset cruise is a double-whammy, as you'll also get to enjoy a beautiful sunset, cocktails, and hors d'oeuvres.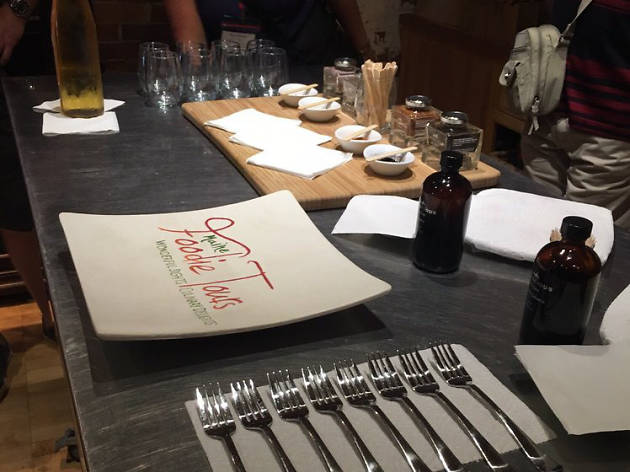 Photograph: Courtesy Yelp/Alyssa E.
What is it: A walking tour highlighting the best of Portland's local culinary scene.
Why go: Portland retains its historic charm while staying at the forefront of the state's culinary and cultural scenes. There's a lot to explore in the city, but eating well is one of the highlights. With so many great restaurants and purveyors - Eventide, Fore Street, Slab, Duckfat, Tandem Coffee - it's hard to choose where to drink or dine. A culinary walking tour will take you through all the highlights. Plus, you'll get a bit of history and some exercise too.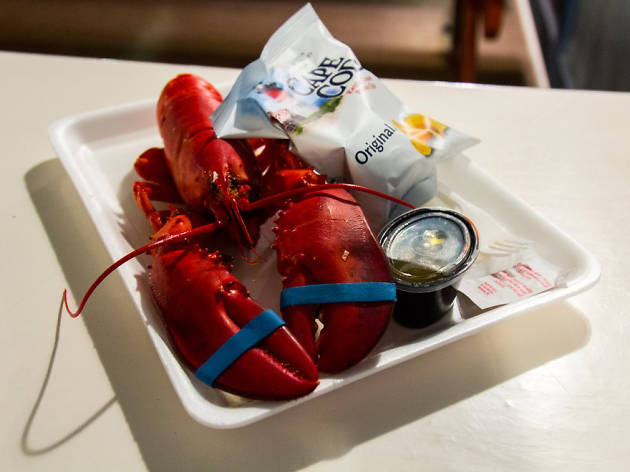 Photograph: Courtesy Yelp/Allen C.
What is it: The ubiquitous crustacean, fresh from Maine waters.
Why Go: Coastal Maine is known for its fresh seafood, most notably clams, mussels, scallops, and shrimp. Lobster, however, is hands-down the most popular. It can be enjoyed in a variety of ways, but there's nothing better than heading to a lobster pound - like Haraseeket (Freeport) or Young's (Belfast). Pick a live lobster, enjoy the scenery while you wait, then strap on a bib and get to work on your steamed beauty with a claw cracker. Dip in butter and enjoy. For a less labor intensive option, go for a lobster roll - Red's Eats (Wiscasset), Five Islands (Georgetown), and The Clam Shack (Kennebunk) offer some of the best.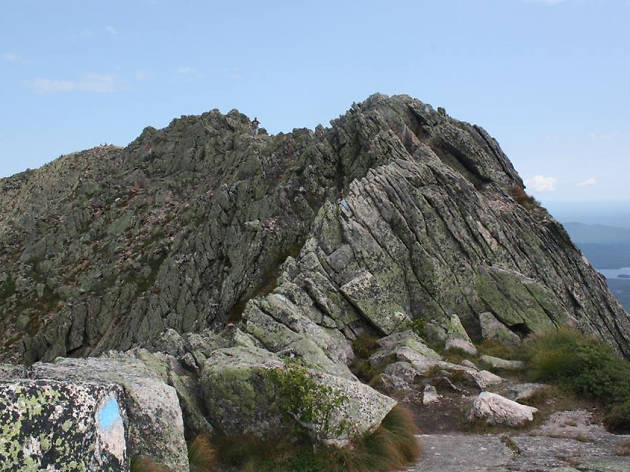 Photograph: Courtesy Yelp/Jeffrey C.
What is it: The highest peak in Maine and the standard finishing point for the Appalachian Trail.
Why go: The Maine Highlands offer stunning beauty, with mountains, waterfalls, forests, and lakes. Moosehead Lake is a popular destination for outdoor activities, and hiking Mt. Katahdin along the Knife Edge trail is a rewarding experience not to be missed. Plus, you may get to experience the thrill of seeing Appalachian Trail through-hikers complete their Georgia-to-Maine trek.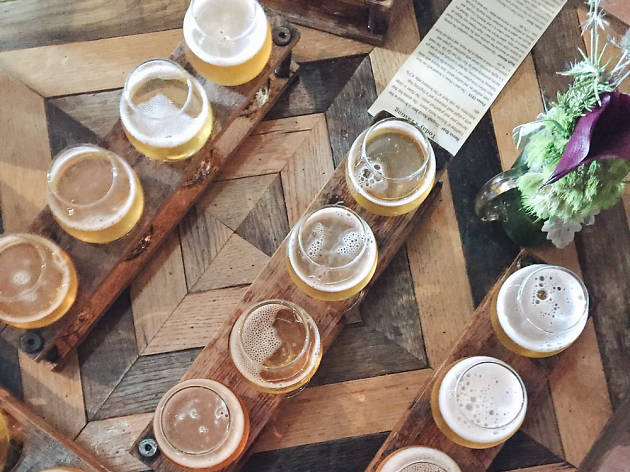 Photograph: Courtesy Yelp/Sophie P.
What is it: Put together your own brewery tour, or head to Portland to take an organized tour.
Why go: Pound for pound, Maine's beer scene is one of the most impressive in the Northeast. Nearly 50 craft breweries dot the landscape from Portland to Lubec. Allagash is one of the most popular, both for its highly-regarded beers and its visitor experience. The brewery is a friendly place to have a beer or a bite from a rotating roster of food trucks. Free tours, offered daily, are informative and include generous samples.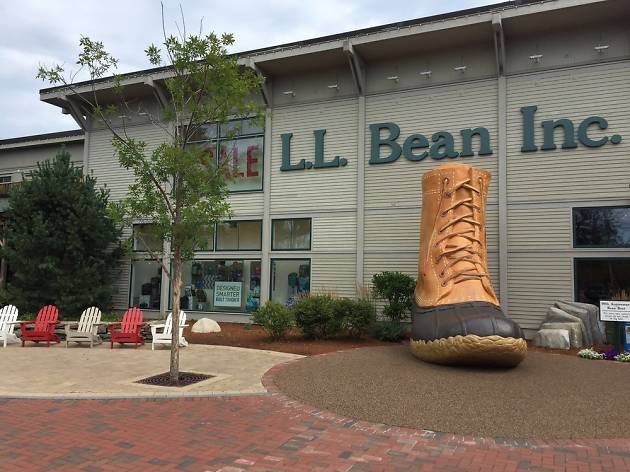 Photograph: Courtesy Yelp/Spicy P.
What is it: L.L. Bean's huge flagship store, open 24 hours a day, 365 days a year.
Why go: Freeport is a popular destination for outlet shopping. It's also home to L.L. Bean's original flagship store. Find the giant signature duck boot and start your adventure in this massive wonderland of outdoor products. The campus features dedicated shopping areas for hiking, hunting, fishing, boating, and home goods. Test out gear, plan a trip, or relax outside in the "discovery park." Be sure to check the event calendar for demos, clinics, family events, and off-campus excursions.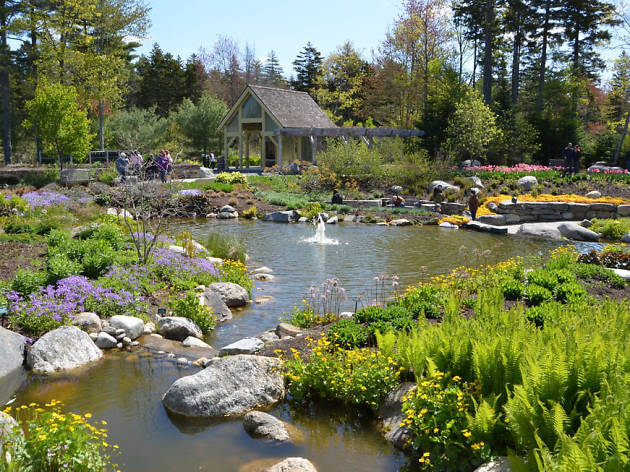 Photograph: Courtesy Yelp/Coastal Maine Botanical Gardens
9. Coastal Maine Botanical Gardens
What is it: The largest botanical garden in New England, set in a beautiful coastal landscape.
Why go: Since opening in 2007, the CMBG has become one of Maine's top attractions. From April to October, you'll find acres of beautiful plants native to Maine and other northern coastal areas. Scattered throughout are sculptures by artists from Maine and elsewhere. You can simply enjoy the gardens, participate in one of the many educational workshops, or boost your well-being with their "horticultural therapy" program. From November to December, "Gardens Aglow" sees the Gardens decked out with holiday lights.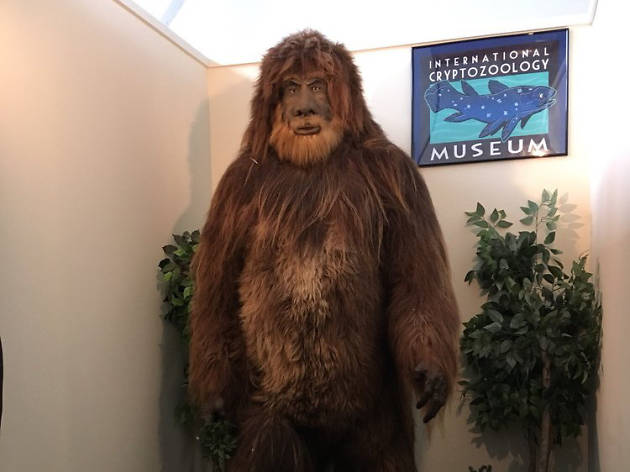 Photograph: Courtesy Yelp/S K.
10. International Cryptozoology Museum
What is it: The world's only museum dedicated to the study of the mysterious creatures of folklore and legend, located in Portland.
Why go: Whether you're a believer or not, you'll be enchanted by exhibits dedicated to Nessie, Bigfoot, the Montauk Monster, Mothman, and other legendary beings. Marvel at "actual" hair samples from a yeti, a sasquatch baby, and a replica of the FeeJee mermaid. The museum also covers creatures like the coelacanth, previously thought to be extinct.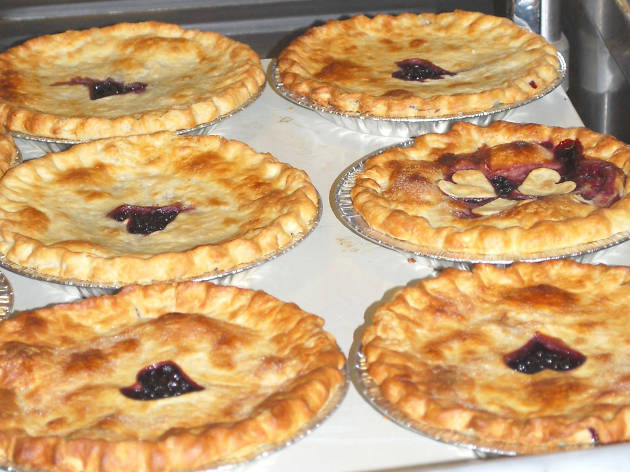 Photograph: Courtesy Facebook/Machias Wild Blueberry Festival
11. Machias Wild Blueberry Festival
What is it: One of the biggest of Maine's many blueberry festivals.
Why go: Maine's tiny wild blueberries are packed with flavor. You'll find them celebrated on menus and in markets across the state. Attending a local blueberry festival is an annual rite of summer. The one in Machias is a three day event that celebrates the blueberry with plenty of homemade blueberry products, a pie-eating contest, a parade, music, farm tours, and even a blueberry-themed musical comedy.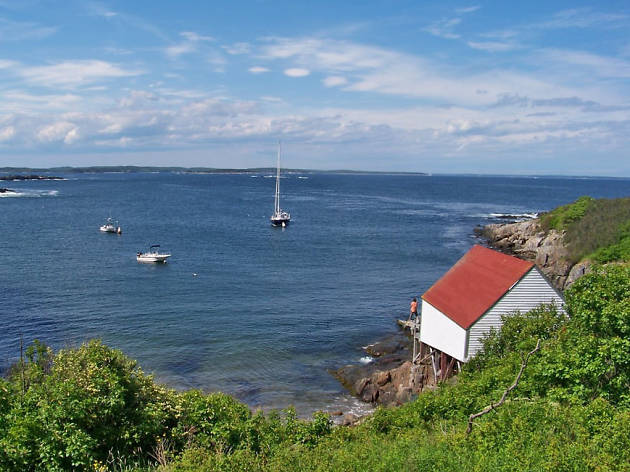 Photograph: Courtesy Yelp/Maine Island Trail Association
12. Paddle the Maine Island Trail
What is it: America's first water trail for small boaters, extending 375 miles along the coast of Maine.
Why go: For those who feel the call of the sea more than the mountains, this water trail is a breathtaking way to see the Maine coast. The trail loosely connects more than 200 islands and mainland sites where kayakers and canoers can rest or camp overnight. Explore the trail in small chunks or - if you're feeling the need for a challenge - be one of the few who have paddled the entire trail.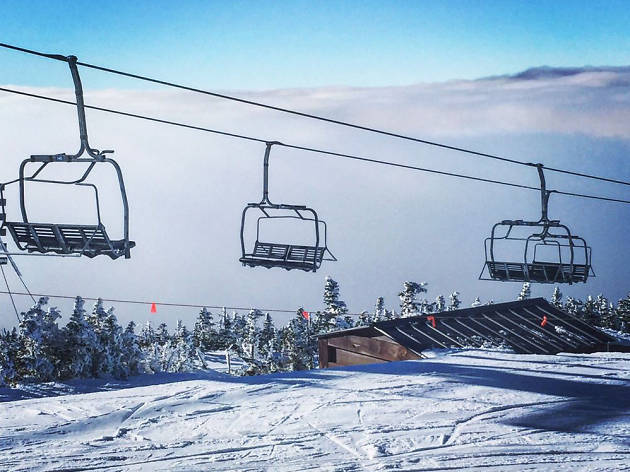 Photograph: Courtesy Yelp/Jess B.
What is it: The largest ski area east of the Rockies, located in Western Maine.
Why go: Sugarloaf is relatively remote, but it's worth the drive for excellent skiing and an extra-long skiing season. The mountain features both downhill and Nordic skiing trails. Accommodations are available at all price ranges. There are plenty of apres-ski (or "instead-of-ski") options around the resort area - dining, bowling, recreational facilities, live music performances, and more.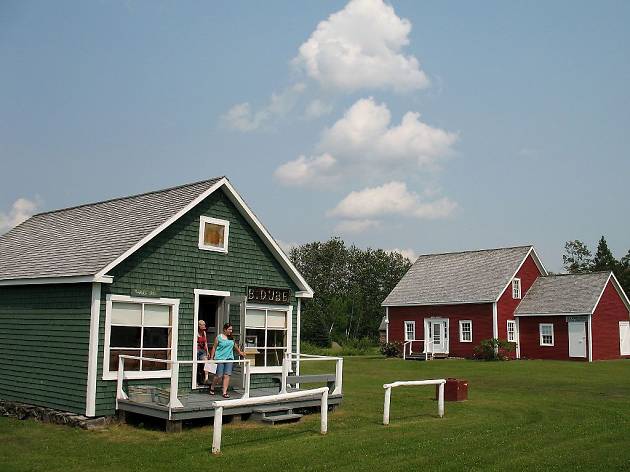 Photograph: Courtesy National Park Service
What is it: A reconstructed Acadian village in Van Buren, dating from 1785 to the early 1900s.
Why go: Maine has a strong history of Franco-American heritage. Acadian settlers have contributed to Maine's culture for hundreds of years, and Franco-Americans remain the state's largest ethnic group. The Acadian Village provides a tangible way to learn of the early Acadian settlers through reconstructed buildings including a school, church, store, homes, and a barn. To experience more Acadian heritage, check out the Acadian Festival in Madawaska, held annually in June.