Heads up! We're working hard to be accurate – but these are unusual times, so please always check before heading out.
Manchester public art
A further selection of Manchester's art on the streets
Whilst Manchester has some wonderful galleries, its public art doesn't exactly make us a must visit city.

Some time ago, we published a piece about the poor quality of public art in Manchester. Our nine examples of bad art and one good piece caused quite a stir and divided opinion.

So here are some more images of different works of art you can find as you walk in the city centre. This time we're not saying whether they are good, bad or ugly, so it's over to you.

What do you think?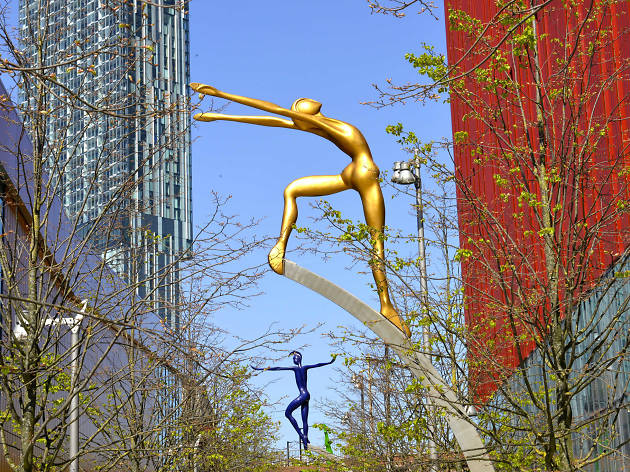 Rob Martin
As Home opens its doors to present contemporary art and performance in its theatres, cinemas and gallery space, the five figures comprising Up There herald your arrival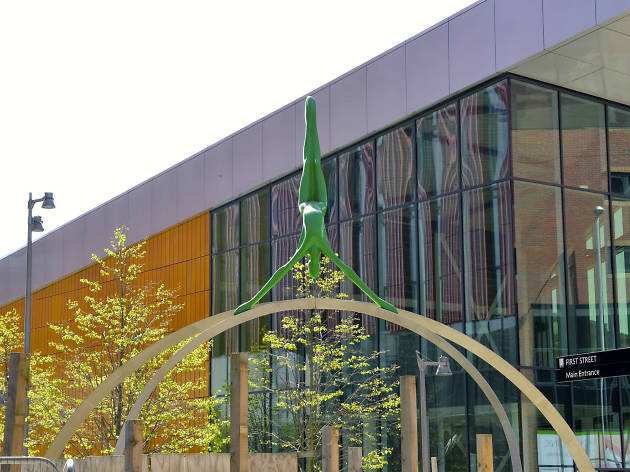 Rob Martin
Sitting atop steel frames, they extend into the trees lining the First Street avenue, and were created by the Colin Spofforth Studio of Sculpture and Design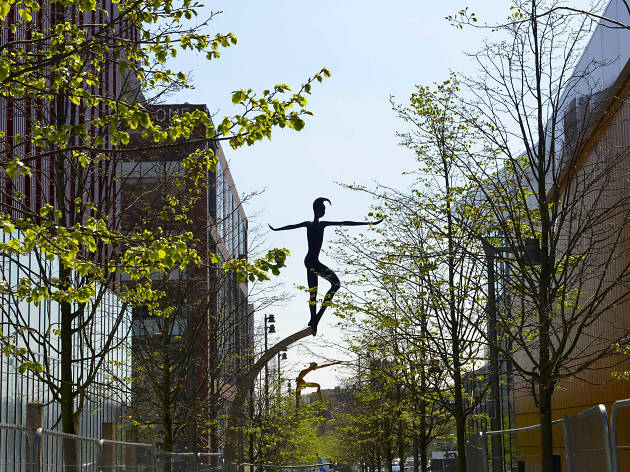 Rob Martin
But do they fill you with the deisre to do a back flip of joy or to just flip out?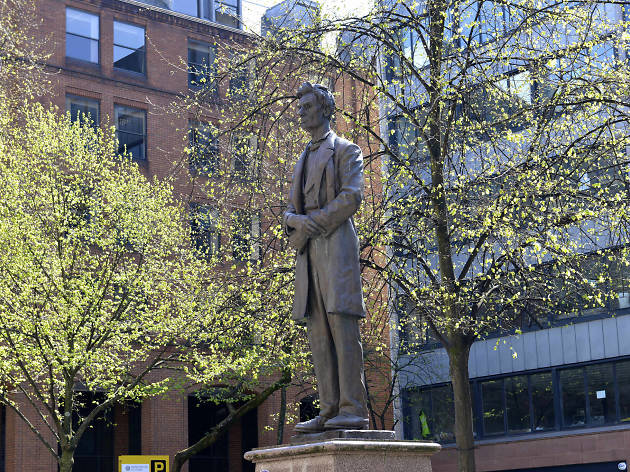 Rob martin
Statue of Abraham Lincoln at Lincoln Square
George Grey Barnard's statue, erected in 1919, celebrates the support Manchester gave to the anti slavery movement during the American Civil War, something which led to the Lancashire Cotton Famine. Lincoln himself wrote a letter to the people of Manchester, thanking him for their support. Later an American couple donated this statue to our city.
Is the statue worthy of the history surrounding it?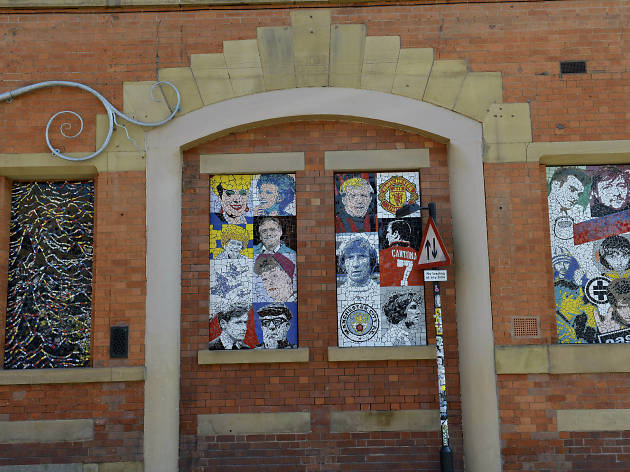 Rob Martin
Seven mosaic pieces adorn the Tib Street side of Afflecks Palace. Created by Mark Kennedy, they show a variety of famous Mancunians, from The Stone Roses to Hilda Ogden.
Do the pieces come together as works of art successfully or do they shatter you impression of public art?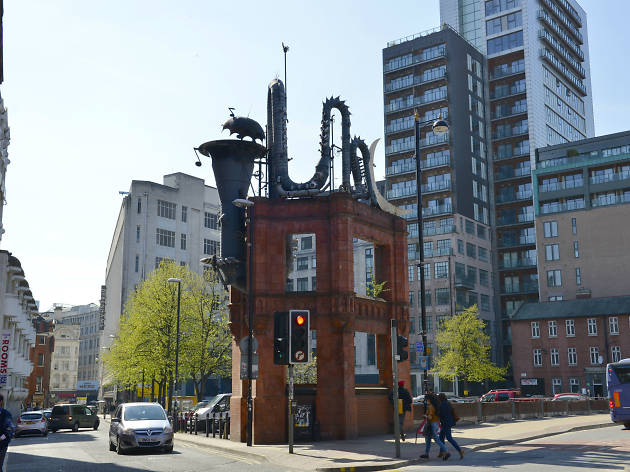 Rob Martin
The Big Horn at Tib Street
David Kemp's 1999 concoction next to Afflecks Palace resembles a saxaphone or a snake, depending on where you look at it from.
Certainly it fits with the feel of that part of the Northern Quarter, but does it give you the big horn or the blow off?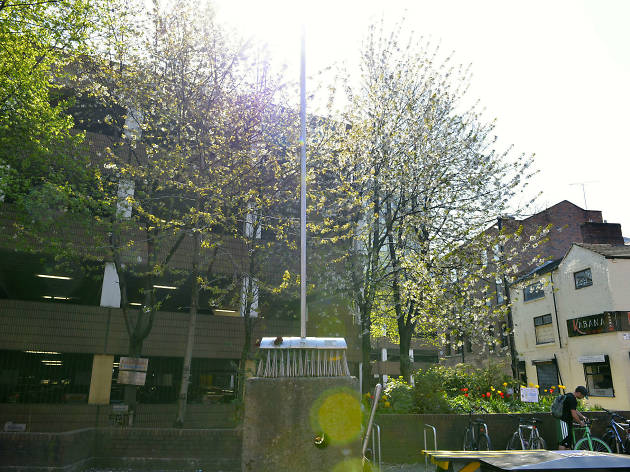 Rob Martin
New Broom in the Northern Quarter
George Wylie's 1999 piece celebrates the cleaning up of the once downtrodden area. He also created the cycle outside Deansagte Station.
As art, does it create a grand sweep or should it be brushed under the carpet?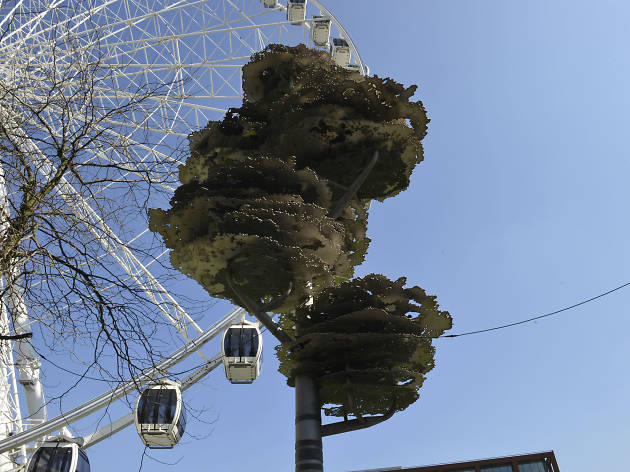 Rob Martin
The Tree of Remembrance at Piccadilly Gardens
Created in 2005 by artists Wolfgang and Heron, this bronze tree has the names of civilian victims from the Second World War inscribed on its trunk and leaves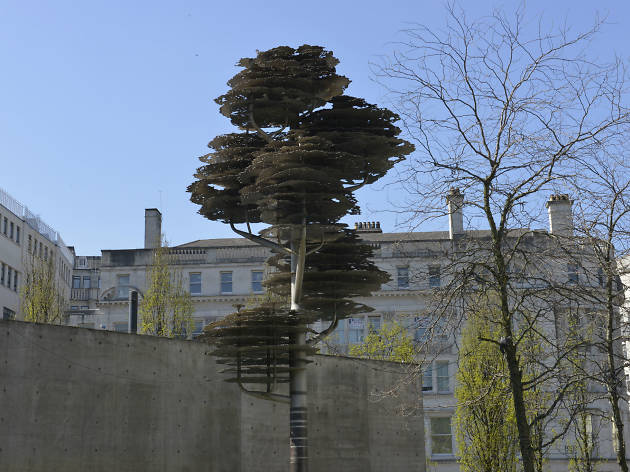 Rob Martin
The Tree of Remembrance at Piccadilly Gardens
It's worthy, but as art, does this tree bare fruit for you or is it a barren spruce?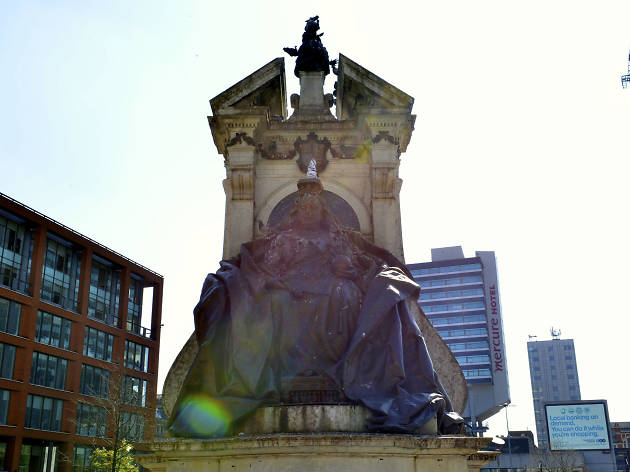 Rob Martin
Queen Victoria at Piccadilly Gardens
Here's a shock. This rather unflattering blob of a statue by Edward Onslow Ford remains our only one to commemorate a woman in the entire city. Unbelievable.
Anyway, even without the obligatory cone on her head and constant bird poo, Queen Victoria from 1901 either reigns supreme over the new 'gardens' at Piccadilly, or rains on your parade... Which is it?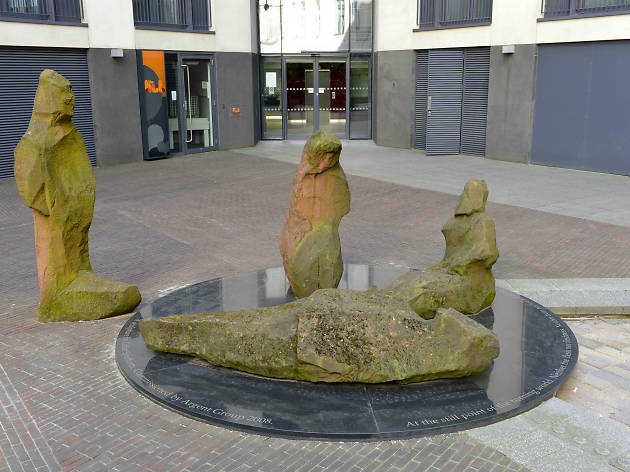 Rob Martin
The Still Point at The Hub
Another piece from the Colin Spofforth Studio, this is from 2009 and presents four human forms carved from Cumbrian sandstone.
But does it fill you with awe and transfix you to the spot or make you want a lie down and die?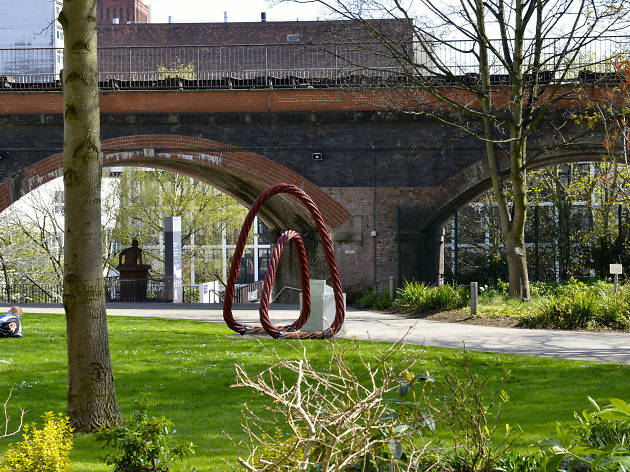 Rob Martin
The Technology Arch at Umist
Created by Axel Wolkenhauer in 1989, this piece was a competition winner, outshining other entries all of which had to reflect science and technology in some way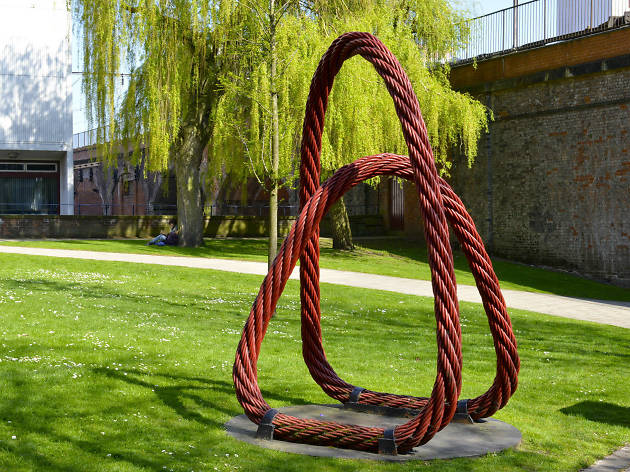 Rob Martin
The Technology Arch at Umist
So, do the thick, bright red arches of steel rope make you want to skip for joy on the surrounding grass or hang yourself from the nearest tree?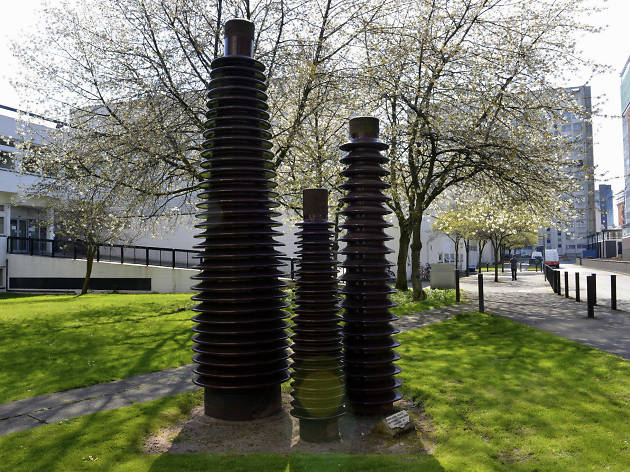 Rob Martin
Insulator Family at Umist
These three ceramic high-voltage insulators are arranged as a group at different heights to represent a family of two adults and a child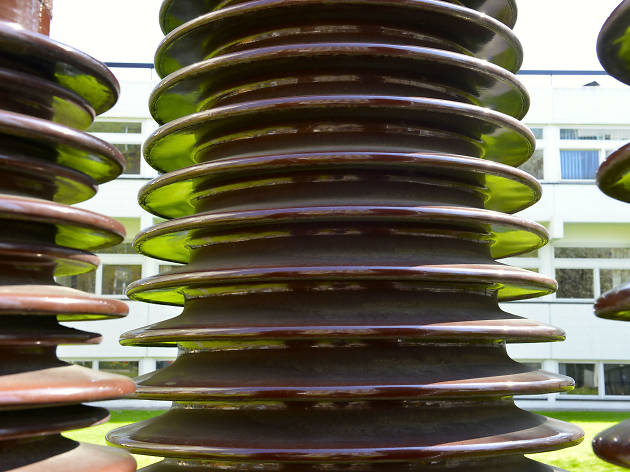 Rob Martin
Insulator Family at Umist
But does this 1987 piece by Christopher Rose Innes and Tony Pass spark fire in your imagination or leave you out in the cold?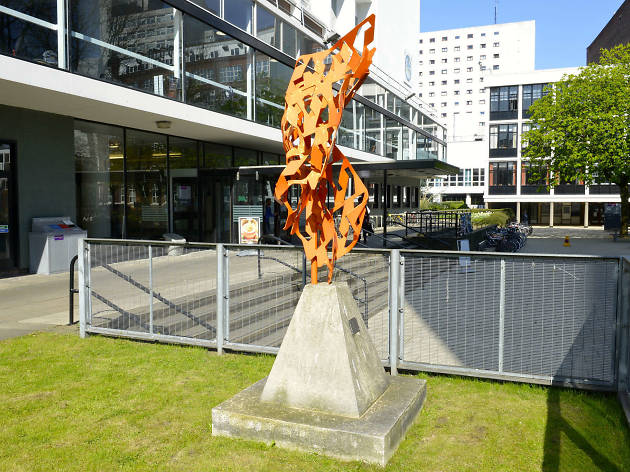 Rob Martin
For a centre of science and technology, Umist has its fair share of public art and Combustion from 1994 is one of the smaller pieces dotted around the campus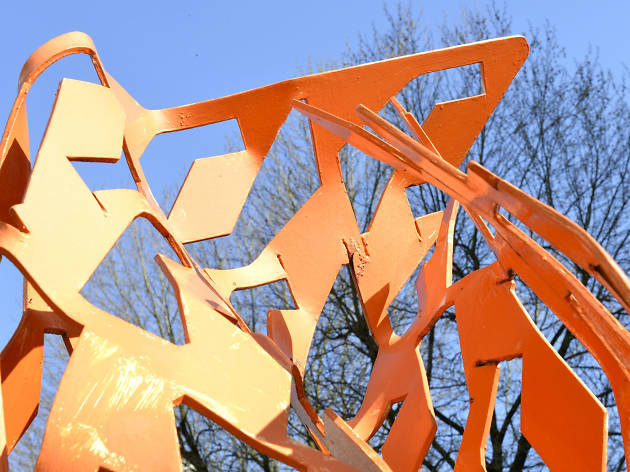 Rob Martin
Does Marshall Hall's bright orange sculpture make you think that the future of public art is bright, or make you want to self combust with rage?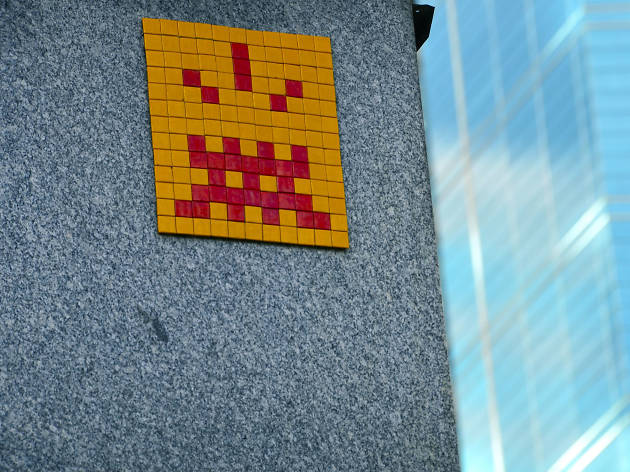 Space Invaders in the city centre
The French artist know only as Space Invader creates mosaic art in cities across Europe, and Manchester has several examples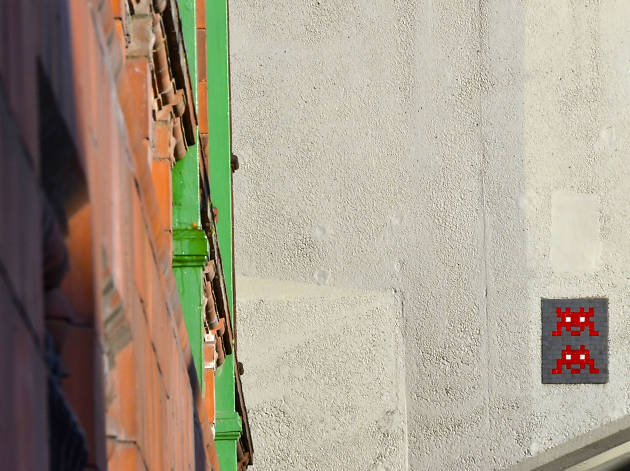 Space Invader in the city centre
They're often placed in subtle areas and can be missed unless you know where to look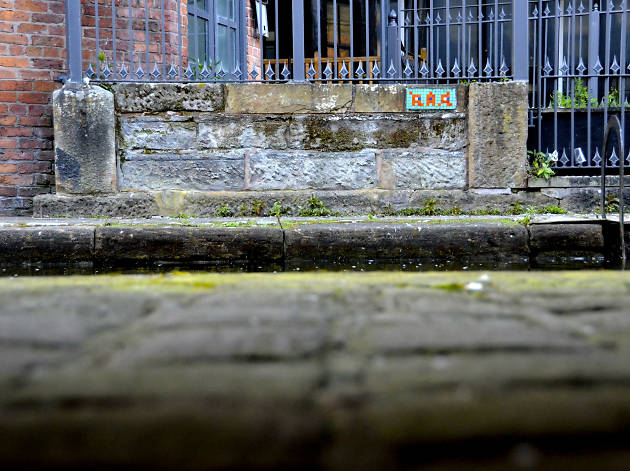 Space Invader in the city centre
But are these alien visitors a welcome close encounter or vile things from another world?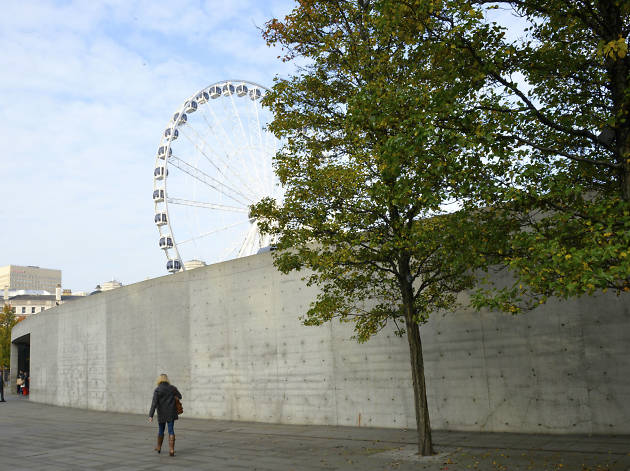 Rob Martin
Japanese Pavilion at Piccadilly Gardens
Modernism came to Manchester in a big way with this wall, created by Japanese professional boxer turned award-winning architect Tadao Ando.
It's the most controversial piece of public art in the city.
What do you think? Berlin or Great Wall?
More public art in Manchester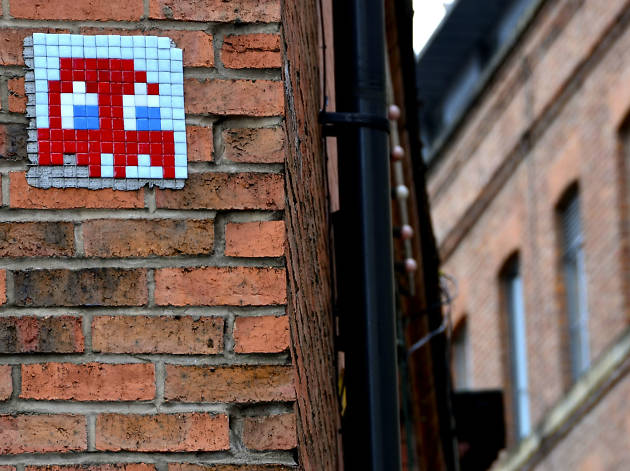 Watch out - the space invaders have landed and are hiding in some very unexpected corners of the city centre
There's a lot of art in the Northern Quarter and some of the most interesting is on the streets
When public art goes wrong...