Whitworth Art Gallery in Manchester re-opens with ten dazzling exhibitions
After closing for a major £15m refurbishment and extension, Whitworth brings us a feast of art for its re-opening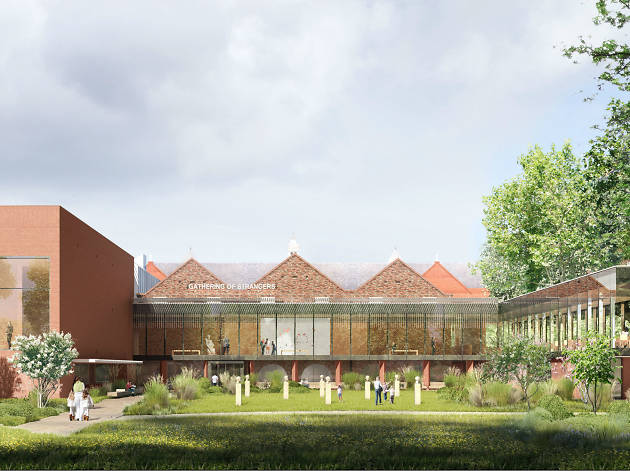 With artists such as Cornelia Parker, Peter Blake, Cai Guo-Qiang and Sarah Lucas lined up for the opening exhibitions when Whitworth opens its doors again on Sat Feb 14, we preview all ten of the shows which herald the new-look space and provide a taster of what's in store for the future of this much-loved Manchester art gallery.
Manchester's best art galleries
Following a major refurbishment and extending throughout its existing gallery space and into Whitworth Park itself, this beautiful gallery leaps way beyond its former position as a minor partner to the Manchester Art Gallery to become truly world class.
Read more
Slap bang in the middle of the city centre sits on oasis of calm in the grand shape of Manchester's main art gallery, housing its superb collection alongside temporary exhibitions.
Read more
The newest venue in town includes a flecible gallery space to accommodate large scale major work and smaller projects.
Read more
One of the best things about his rather wonderful gallery is the way it combines an extensive art collection with those of social and natural history, working as gallery and museum and archive.
Read more
Spread over two sites - High Street and Thomas Street – Richard Goodall Gallery offers contemporary exhibitions by new and established artists, as well as a gallery/shop where you can buy limited edition prints, music and movie posters, vinyl toys and figurines.
Read more
Close to Salford University and in the grounds of Peel Park lies Salford Museum & Art Gallery, which opened in 1850 as the very first 'unconditionally free' public library in the UK. Now, you can wander its rooms and marvel at the fantastic collection of artworks on display – it's a real celebration of Victorian painting.
Read more
Artzu is a commercial gallery in the city which specialises in contemporary work. It exhibits the work of several artists and the forms of painting, sculpture and photography are all represented.
Read more
Formally known as the Chinese Arts Centre, the Centre For Chinese Contemporary Art works to bring Chinese art and visual culture to a UK audience.
Read more
Tucked away down a side street and easily missed, Castlefield Gallery is devoted to the development of emerging talent within contemporary art.
Read more