The best UK festivals
We've cherry-picked this year's best UK festivals – find your favourite and get out there this summer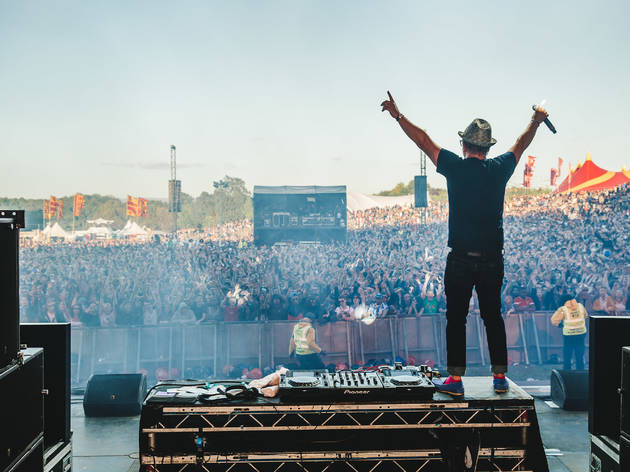 Don't believe the naysayers: it's boom time for UK festivals. Every summer brings a new crop of innovative summer music festivals to join the long-established big beasts of festival season. So no matter what you're looking for – rock 'n' roll headliners, folk festivals, boutique festival frolics, house and techno bangers – there's something for you happening in a field this summer. Here's our round-up of the very biggest and best UK music festivals taking place in 2017. See you down the front!
The UK's best festivals
The beats don't stop at the UK's most iconic dance festival
Definitely the most prolific and voluminous dance music festival in the UK, this three-day event sees stadium DJs mix it up with cooler underground spin-masters. Expect a relentless mix of radio-friendly house anthems, fist-pumping trance, stadium techno and a hint of gut-wrenching drum 'n' bass. With so much to bop to, making it through till last thing on Sunday will give you 'hardcore caner' status for eternity – a badge of honour which many of the loyal Creamfields crowd already carry.
Line-­up includes Swedish House Mafia, Deadmau5, Chemical Brothers, Martin Garrix, Faithless, Annie Mac, Helena Hauff, Pete Tong, Hannah Wants, The Black Madonna, Gorgon City
Daresbury, Cheshire. Aug 22-25. £175 (weekend), £85 (Sat), £90 (Sun).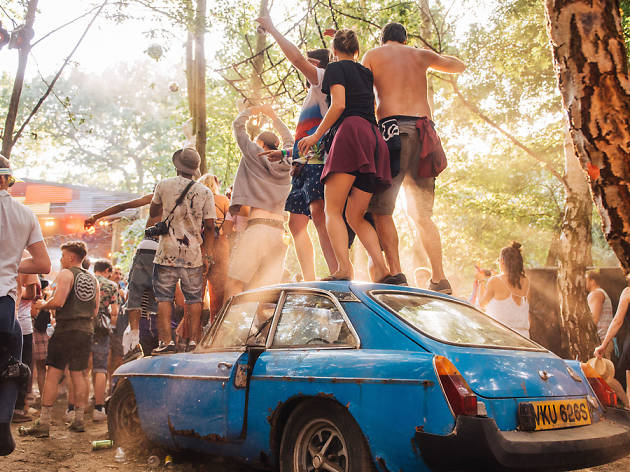 © Max Miechowski
Get back to nature with this fest in the woods
Imagine the Wilderness of the Midlands, and you're along the right lines at a festival that puts music, food, theatre and wellness on an even billing. Electronic artists dominate – mop-headed Jaymo and Andy George are the festival's founders – and you can get lost to their beats in an abandoned chapel or on one of several stages hidden in the Lincolnshire woodlands. Immersive performances litter the festival site with a narrative building to a Sunday finale, but you can just as easily avoid all that nonsense at a boozy banquet or an orgasm workshop.
Line-up includes Maribou State, Bicep, Little Dragon, Norman Jay, Hunee, Jayda G, Richie Hawtin, Modeselektor
Norton Disney, Lincolnshire. Aug 22-25. £182.50.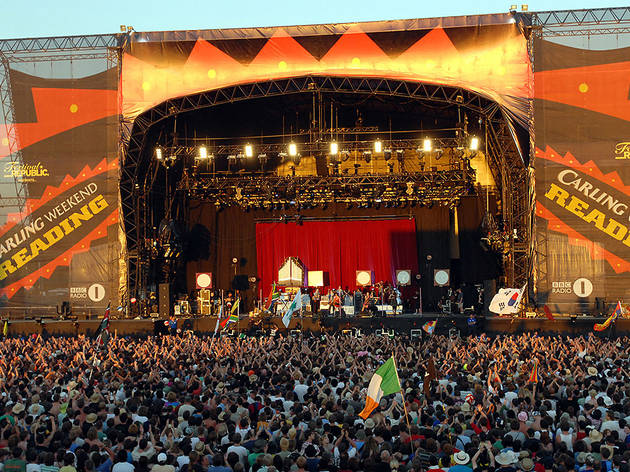 Former rock mainstay continues last year's genre-diverse turn

For decades now, Reading and Leeds have been the UK's flag-bearing rock weekender. A rite of passage for GCSE students popping their festival cherry, its booking policy has always been largely that if it ain't got six strings, it don't count. Recently, however, it's started broadening those genre horizons. And this year, proving once and for all that the tastes of the youth truly are a-changing, the bank holiday event is a smorgasbord of grime, hip hop, pop and dance. From Post Malone, Dave and Juice WRLD, Reading's had a thoroughly modern makeover.
Line­-up includes The 1975, Royal Blood, Post Malone, Twenty One Pilots, Blossoms, Foo Fighters, A Day To Remember, Dave, Mura Masa, Bastille.
Richfield Avenue, Reading. Aug 23-25. £205 (weekend) £69.50 (Fri/Sat). Sun tickets sold out.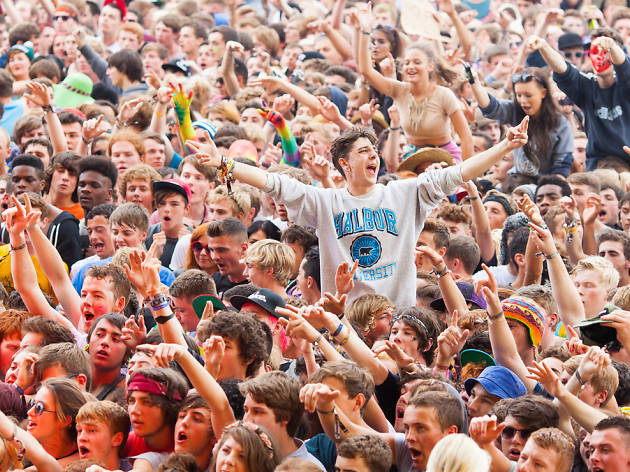 The northern leg of the legendary weekender
While the booking policy at this year's Reading and Leeds might have thrown some curveballs at the usually trad rock event, rest assured that the vibe at Bramham Park will remain as familiar as ever. Like a PG13 version of 'Lord of the Flies', only with more mud and blue vodka slushies, Leeds Festival continues to be a reliably no-nonsense affair: sod the artisan food stalls, here you get burgers and chips, one type of lager and an absolutely enormous amount of music. A festival with its priorities in the right place, albeit with a shedload of tipsy teenagers shoved in there too.
Line­-up includes The 1975, Royal Blood, Post Malone, Twenty One Pilots, Blossoms, Food Fighters, A Day To Remember, Dave, Mura Masa, Bastille.
Bramham Park, Leeds. Aug 23-25. £205 (weekend), £74.50 (Fri), £69.50 (Sat/Sun).
Uber-credible picks from indie's weirder corners
Landing in the sacred crossover point between namedrop-friendly muso faves and bands that are actually, y'know, fun, Dorset season-closer End of the Road has been excelling itself on the line-up front in recent years. From high-shine leftfield pop to grizzled post-punk, they've got all the bases covered. Add to that a solid programme of arts and literature, plus an increasing nod to late-night larks, and you've got a veritable playground for the more discerning 20-, 30- and 40-something.
Line­-up includes Metronomy, Beirut, Michael Kiwanuka, Spiritualized, Courtney Barnett, Mitski, Sleaford Mods, Jarvis Cocker, Low, Deerhunter, Wire
Larmer Tree Gardens, Dorset. Aug 29-Sep 1. £192.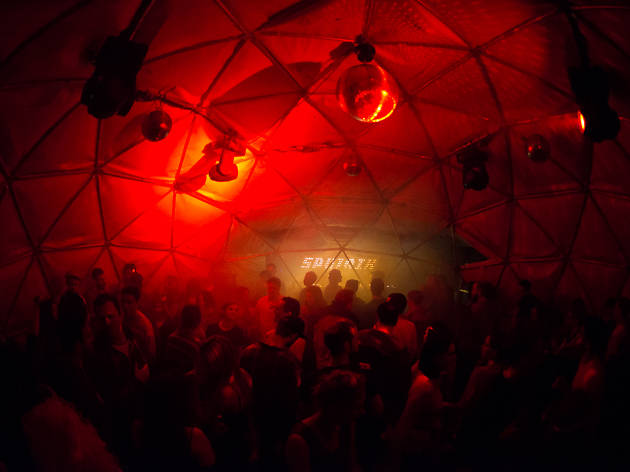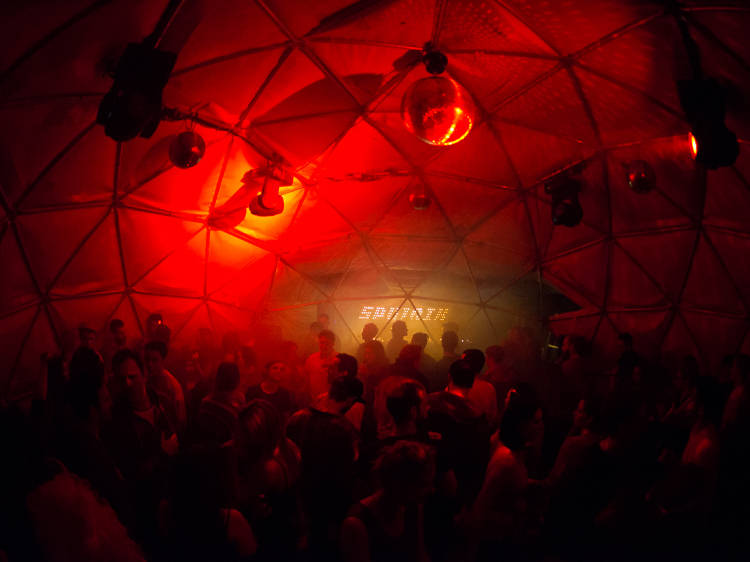 Jonny Pénzes-Underhill
Tiny dance music festival keeps it underground at a secret location
With only 800 tickets on sale, Field Maneuvers harks back to a free party vibe – a far cry from many of today's sprawling, branded festivals. The location is kept under wraps, but will be within an hour of London. Get your rave on to a cutting-edge line-up.
Line-up includes The Black Madonna, Ben UFO, Luke Slater, DJ Stingray, Avalon Emerson, Ben Sims, Ryan Elliot, Nick Höppner (UKG set), Shanti Celeste, Auntie Flo.
Location on booking. Aug 30-Sep 1. £139.
The best Manchester clubs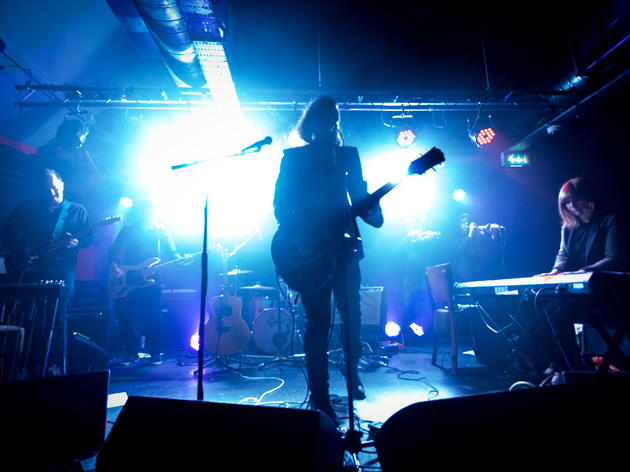 In addition to its live music scene, if there's one thing Manchester does best, it's clubbing. But where do you spend your hard earned and get your dancefloor thrils and spills? Check out our recommendations for the best clubs in Manchester.