Manchester's best lunch spots
Our pick of the best lunch spots in Manchester, from burgers and bhunas to sushi and salads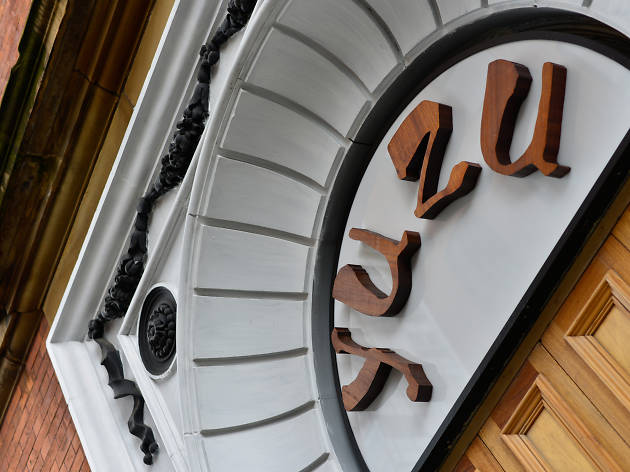 Forget getting up half an hour earlier to make your own cheese and pickle sarnies, again. The best lunch spots in Manchester are on hand to make your midday repast all the easier - and probably all the tastier. From stellar street food to cult curry houses and charming cheap eats there's certainly plenty to tempt you, so grab a bargain lunch in one of the city's best filling stations. Enjoy.
Lunch spots in Manchester
'Dirty burger' dens are ten a penny these days, so thank god for classy, reliable Byron. It's a place where you can enjoy one of the best burgers in town with the added bonus of keeping your feminist credentials in good standing (we're looking at you, Almost Famous). The menu keeps it simple, focusing on top quality burgers and sides, and the grunge-chic diner atmosphere is as tasty as the food.
Read more
The queue for Goody's Kimchi Bibimbap snakes out the door as students seek out bowls of healthy eating from this Asian hot spot. Enjoy an authentic Korean lunch – bibimbap or bento-style boxes – a stone's throw from the Manchester Metropolitan University campus. It's in a simple canteen setting and it's open on weekdays only. Oh, and they don't bother with signage outside. But that all said, it's definitely worth seeking out.
Read more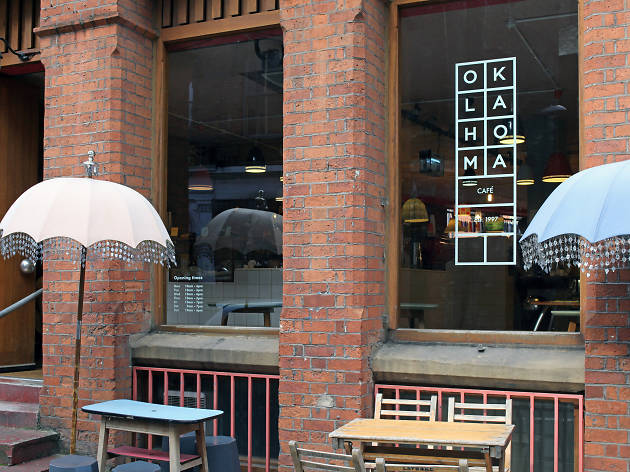 This quirky gift shop-cum-café has been given a makeover and now its café is smaller. However, there's still plenty of room to enjoy soups, Moroccan bean wraps and 'Rocket Fuel' tea with ginger and chilli. Surroundings are colourful thanks to piles of assorted notebooks, lampshades and prints.
Read more
Enjoy healthy, stuffed pitas at this new arrival from Canada. Plump scrambled eggs, homemade falafel and grilled chicken are the perfect base for flash-fried veg and spicy sauce served in a pizza-sized pita (you are reading this right). This is one of only two stores outside London and a chilled vibe pervades thanks to a vertical garden and ethical furnishings.
Read more
This café by the cathedral brings to mind a scout hut that's been lovingly decorated by the WI. Amid shabby chic cabinets and red and white china, the toasted sandwiches, cakes and coffees are a draw, as are celebrity owners Yvette Fielding (star of 'Blue Peter' and 'Most Haunted') and DJ Mr Scruff.
Read more
Manchester's bike couriers have an eye for a quick fix (or should that be fixie?) and their passion for soup and sandwich shop, Shlurp, burns strong. The menu includes skinny red lentil and vegetable soup, gamey specials like rabbit and blackberry stew, fresh bread and porridge. Splash out on a lemon, prawn and dill wrap for less than a Boots meal deal. There is limited seating inside and out.
Read more
Tampopo has long been serving up bespoke curries, rice dishes, and salads (the peanutty Gado Gado is excellent) from Vietman, Thailand and more to Manchester's spice fans. Enjoy gyoza and steaming chicken Pho as part of their value lunch menu. Upmarket canteen seating is complemented by flags, fabrics, beers and teas. There's a branch at the Trafford Centre, too.
Read more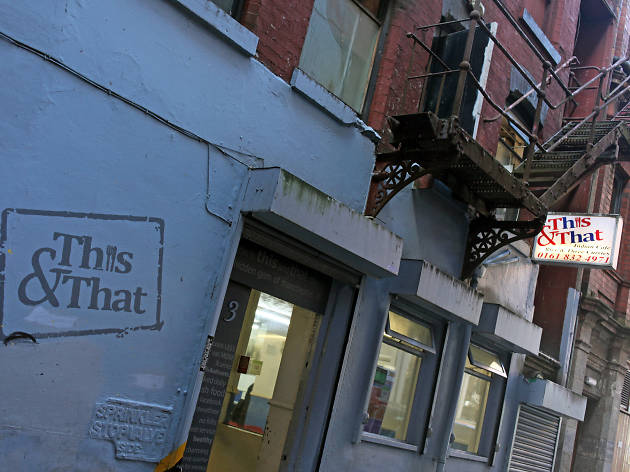 This'n'That ranks below zero on the frills spectrum. Basic tables and plastic chairs surround a counter decked in vats of curry. But what fun! Choose three curries with rice from around £5. The menu does change daily so be aware if you're hankering for something in particular, but generally, potato, daal and lamb dishes are highly recommended; add a samosa and can of Rubicon for a delicious three-course meal for a very good price.
Read more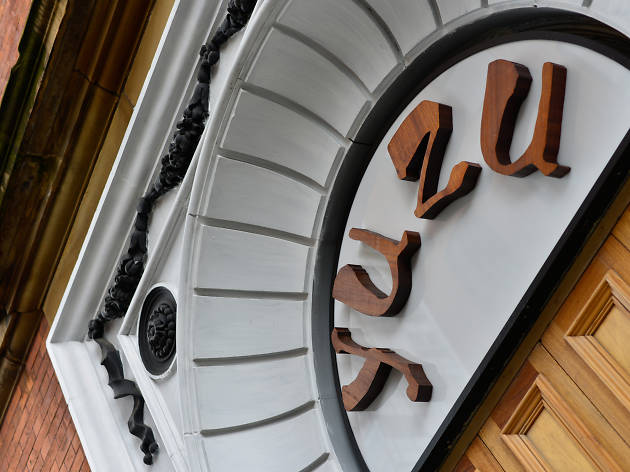 This Japanese restaurant serves sashimi with sticky rice and miso, agedashi tofu in fragrant broth and the most perfectly-formed gyoza. There are a couple of other dishes to try but less is most definitely more at Yuzu. The lunch menu i significantly cheaper than the same dishes after 4pm. Service isn't urgent; it's all about the art on your plate. And the sake cellar.
Read more