The 50 best Christmas songs
Not all Christmas songs are totally naff. Forget the turkeys – here's our pick of the festive pops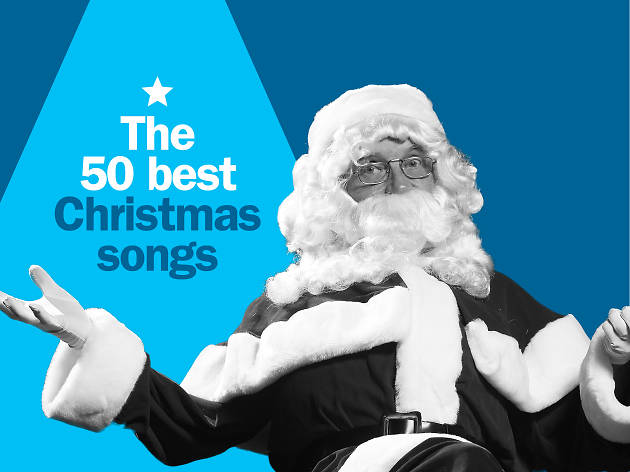 As Noddy Holder once screeched dementedly: it's Christmas! You might have heard some Christmas songs enough times to make you want to perforate your eardrums with a candy cane, but many festive pop songs are great works of art. Here's our countdown of the Top 50 Christmas songs, from ancient carols to the best Christmas Number Ones. It's the perfect soundtrack to your Christmas party or when you're checking out Melbourne's best Christmas light displays. And since New Year's Eve isn't far behind, don't forget to check out our list of the best New Year's Eve parties.
The best Christmas songs: 50-41
50
'Santa Claus' – The Sonics
This super-charged '60s garage rock tune reveals Santa for the nihilistic, no-nonsense ball-breaker he truly is. Lead singer Gerry Roslie drawls a list of Christmas requests (including a 'twangy guitar' and 'cute little honey'). To which Santa responds: 'Nothing, nothing, nothing, nothing, nothing, nothing, nothing, nothing'. What a badman.
49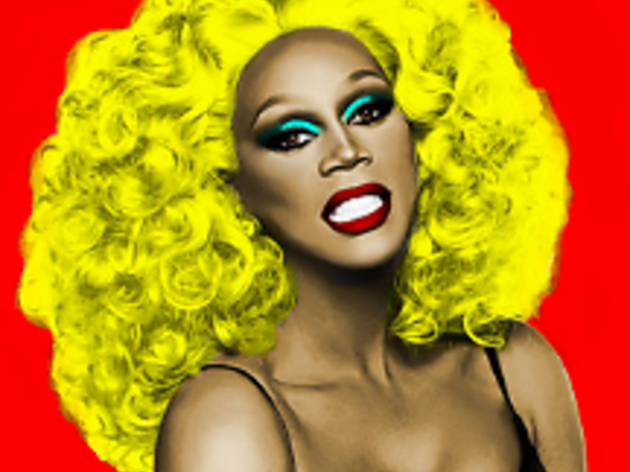 'Hey Sis, It's Christmas' – RuPaul
This highlight from RuPaul's Christmas album isn't a spangly dance banger, but a bone-shaking festive bop with an old-school hip hop flavour. It's also completely infectious, especially when Ru purrs: 'Hey sis, it's Christmas / You can cross me off of your wish list.' Who could resist her?
48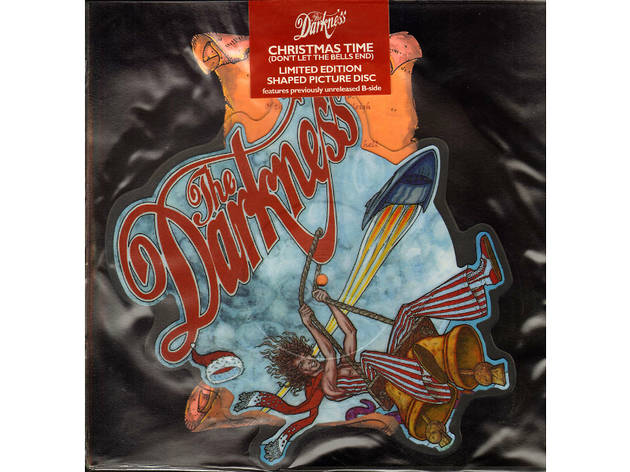 'Christmas Time (Don't Let the Bells End)' – The Darkness
Owing to Justin Hawkins and the boys of the Darkness' kitchen sink approach to festive songwriting, this surprise Number 2 hit song has (somehow) stood the test of time. Really, 'Christmas Time (Don't Let the Bells End') has it all: sleigh bells, singing children, tight-trouser vocals, protracted guitar solos, key changes and penis puns that could make Santa Claus blush. It is, as they say, as camp as Christmas.
47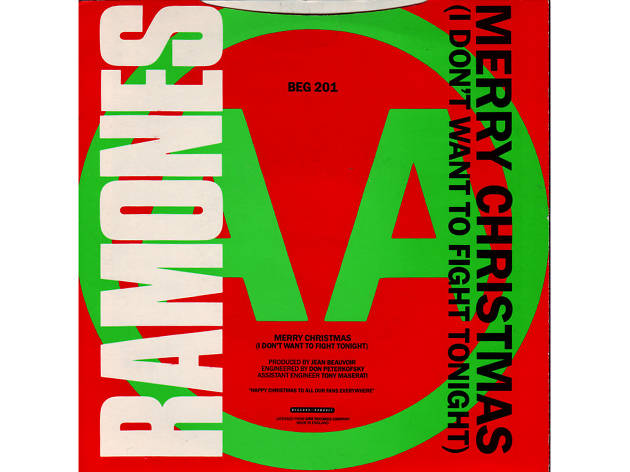 'Merry Christmas (I Don't Want To Fight Tonight)' – The Ramones
Joey Ramone's plea to his lover to put their scrapping aside for the holidays is undoubtedly the punk Christmas anthem. Beneath its acquiescent lyrics, mind, is a typically fiery Ramones riff that's more likely to fuel high tensions rather than ease them around a warring Christmas dinner table.
46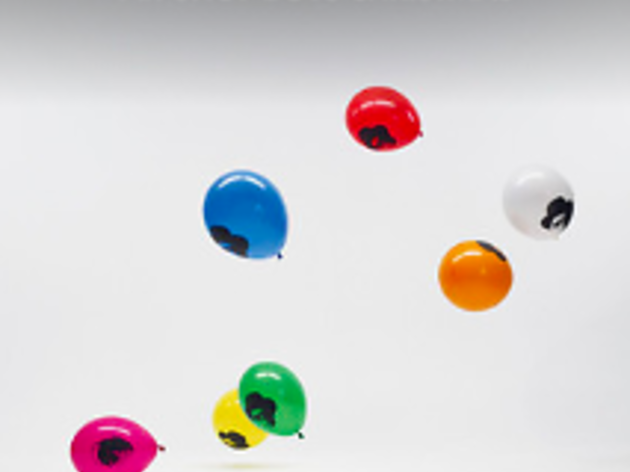 'It Doesn't Often Snow at Christmas' – Pet Shop Boys
Originally released as a fanclub-only single in 1997, Tennant and Lowe's Christmas offering is a sweetly sardonic dance banger which name-checks Bing Crosby and 'this year's festive number one'. It captures the mix of ambivalence and warmth that Christmas can somehow conjure up pretty perfectly.
45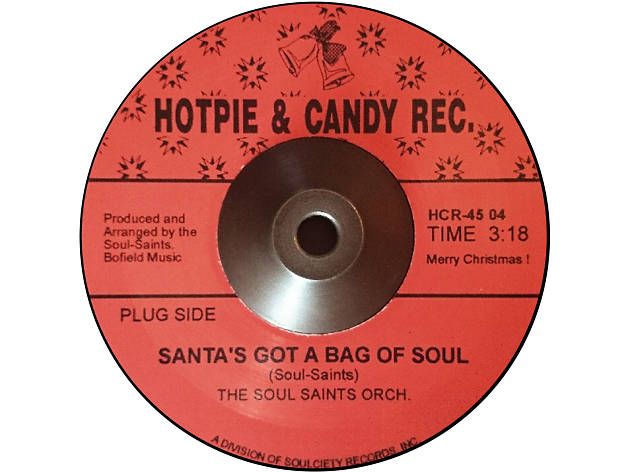 'Santa's Got A Bag Of Soul' – Soul-Saints Orchestra
This funky-as-you-like number might sound like rare groove from '60s America, but is actually the product of mid-'90s German band The Poets of Rhythm, playing under a different name. Who cares about the provenance, however, when the beats are this big?
44
'One More Sleep' – Leona Lewis
If the idea of a modern-day Christmas song makes you recoil in horror, then you clearly haven't heard Leona Lewis' take on child-like pre-Christmas excitement. It's got everything a good festive fave should have: too many bells, a yearning twinge directed at a distant lover on their way home for Christmas Day and vocal acrobatics that you're bound to recreate after too many bubbles on the big day.
43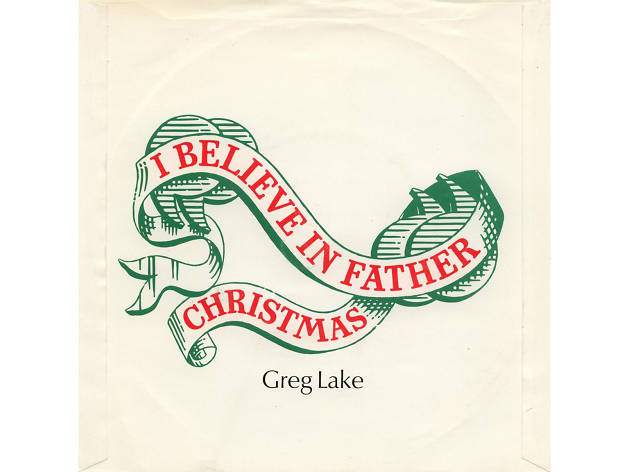 'I Believe in Father Christmas' – Greg Lake
This is Christmas cynicism at its most tuneful. Intended as a denouncement of the increasing commercialisation of the festive season, Greg Lake inadvertently crafted a folk-prog Christmas classic. Ironically, it's now one of the go-to songs for cash-cow Christmas compilations.
42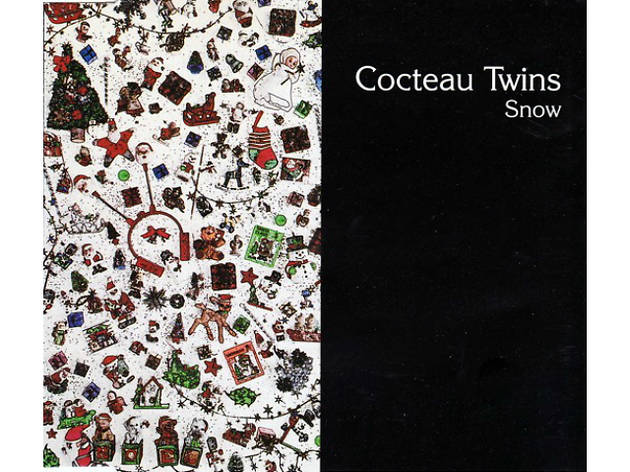 'Frosty the Snowman' – Cocteau Twins
The 1950 classic gets an early-'90s ethereal keyboard treatment courtesy of Scottish dreamers the Cocteau Twins. Singer Elizabeth Fraser could have plumbed the aching sadness of snowman existence but instead her vocals are all shimmering colours and dancing forest fairies. When the overlapping harmonies come in around 1:36 you know that this Christmas is going to be pretty magical.
41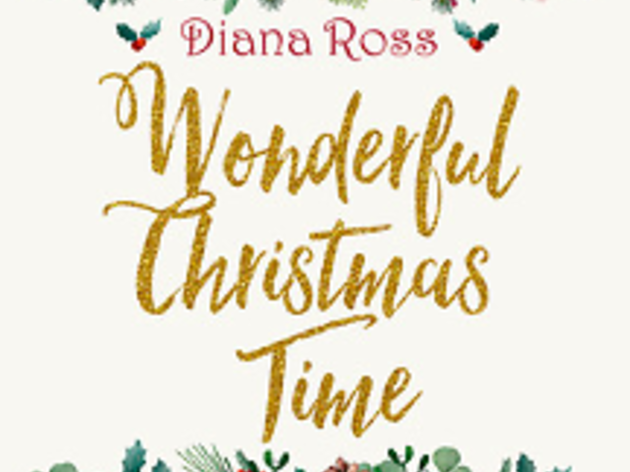 'Wonderful Christmas Time' – Diana Ross
Ross's rendition of Macca's festive favourite is definitely a Supreme cover version – drenched in strings and sleigh bells, it sounds a little more wholesome and old-timey than the original, especially when you factor in her still-magical Soprano. It's one to roast chestnuts to, for sure.
The best Christmas songs: 40-31
40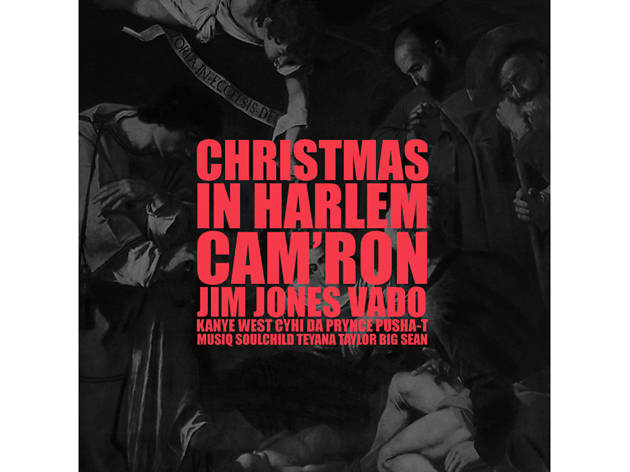 'Christmas in Harlem' – Kanye West featuring Cam'ron, Jim Jones, Vado, Cyhi Da Prynce & Pusha T
This GOOD Music Christmas posse track serves up just about everything you'd expect from Kanye and Ko. Ye raps about unwrapping (removing the knickers from) his Christmas present, Jim Jones proposes we party till dawn and Big Sean says… well, not much at all. But with a slick soul-sampling beat from Hit Boy and bags of braggadocious charm, this is a head-bobbing holiday treat.
39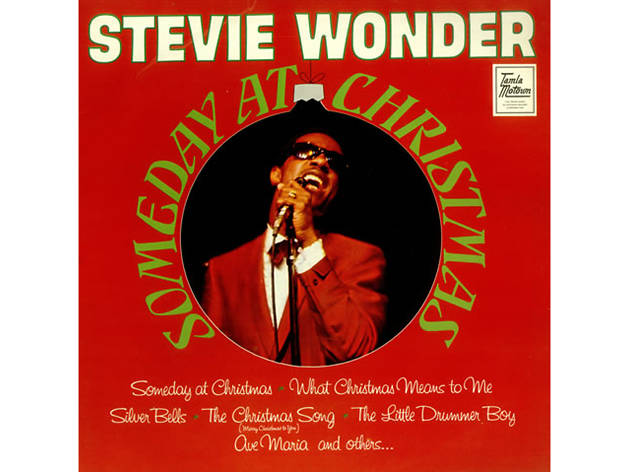 'What Christmas Means to Me' – Stevie Wonder
If you can't be bothered to listen and find out, it turns out that singing carols, decorating the tree and, of course, being with his baby is what Christmas means to Stevie. Give it a listen anyway, though, because with that irresistible Motown swing and a harmonica solo thrown in this is (ahem) a cracker.
38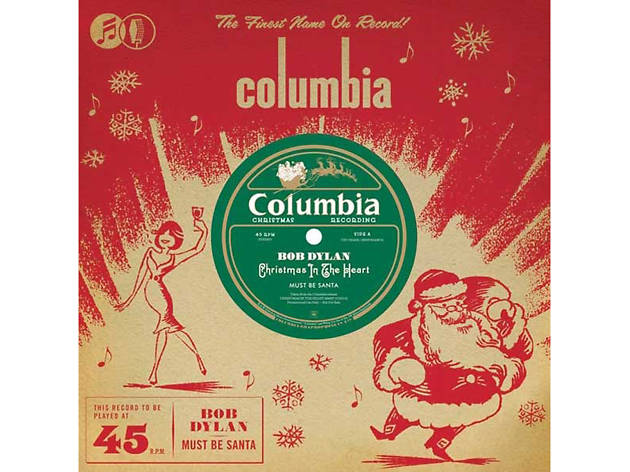 'Must Be Santa' – Bob Dylan
The 2009 release of Bob Dylan's festive charity album, 'Christmas In The Heart', was somewhat puzzling – but the song and accompanying video for 'It Must Be Santa' proved that it was all just good fun for a good cause. A rip-roaring, bellows-pumping, call and response number, it's made all the more entertaining for hearing such gleeful lyrics sung in that trademark 40-a-day snarl.
37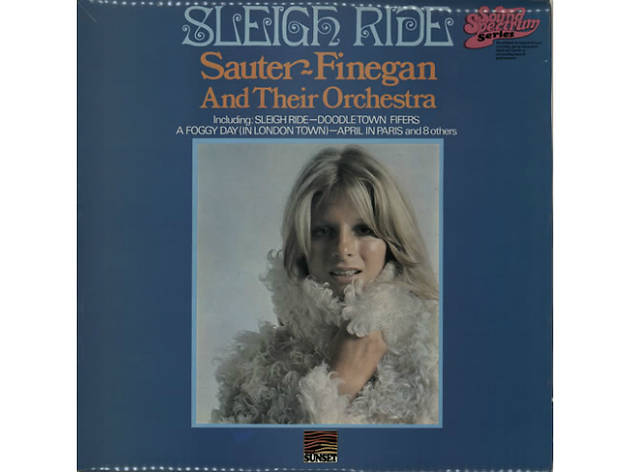 'Midnight Sleighride' – Sauter-Finegan Orchestra
Bells! Glockenspiel! Triangle! The sound of a man beating his chest! This upbeat instrumental (based on Prokofiev's 'Troika') gives those lesser-used orchestra instruments the ultimate Christmas present by pushing them front-of-stage. It's a fast-paced big band huzzah that's just the thing to stir everyone out of their post-Christmas lunch lethargy.
36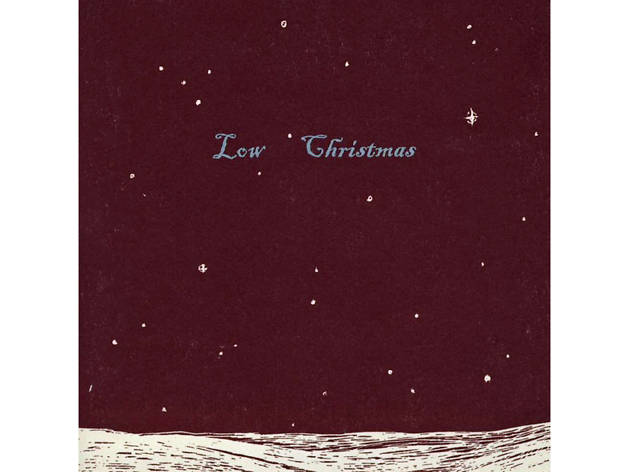 'Just Like Christmas' – Low
Crammed full of sleigh bells and lyrically sparse it may be, but somehow indie rockers Low managed to do the unthinkable in 1999: create a genuinely cool Christmas song. 'Just Like Christmas' is a wistful, lo-fi, modern Christmas anthem.
35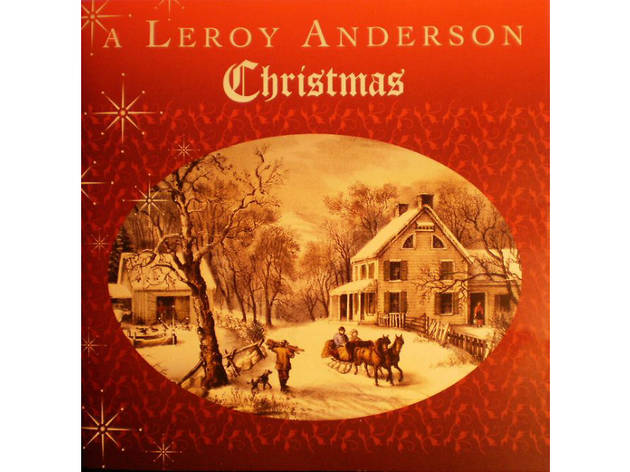 'A Christmas Festival' – Leroy Anderson
Why listen to one Christmas classic when you could listen to a brass-blasting medley of nine? This classic brassy medley of Christmas faves – 'Joy to the World', 'Good King Wenceslas', 'Jingle Bells', 'O Come All Ye Faithful' and so forth – is a tune to correct your posture. 'Classy Christmas', it says. Think Waitrose. Think M&S.
34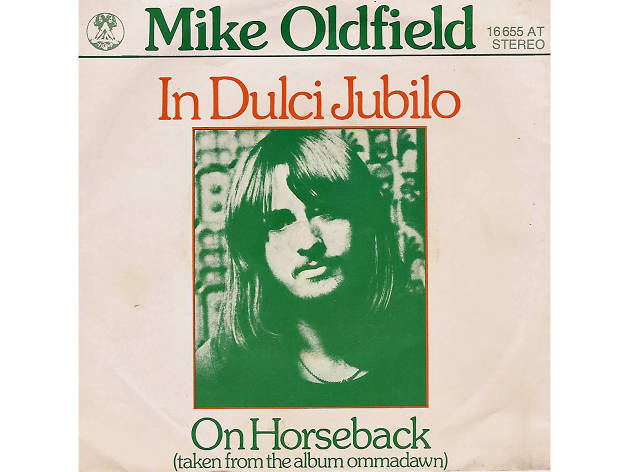 'In Dulce Jubilo' – Mike Oldfield
Sure, muso Mike Oldfield likes to wig the hell out and muck about with screwball time signatures in his songs (remember: this is Mr 'Tubular Bells' we're talking about here), but that doesn't mean he's a Grinch: just check this progtastic version of a traditional Christmas carol. Gone are the heavenly voices of the original, replaced with Mikey flexing his jazzy wig-out skills across what feels like 74 instruments. The results are all very jolly indeed.
33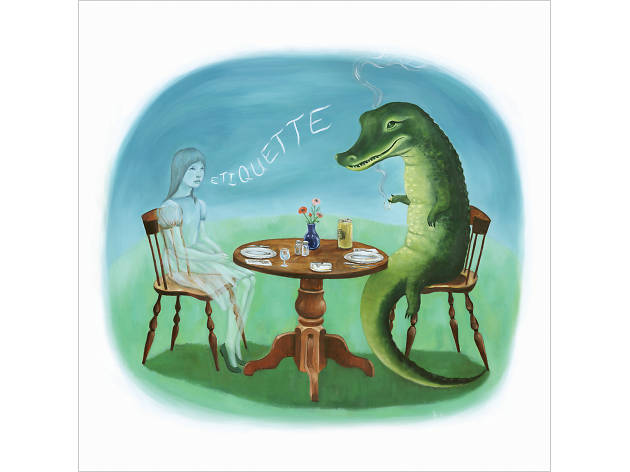 1996 SNOWBOUND, ALL RIGHTS RESERVED
'Cold White Christmas' – Casiotone For The Painfully Alone
The subject of this ballad is a young graduate who decides to go and make it on her own, only to find herself in a dead-end job and a mouldy flat. But with too much pride to face her family, she ends up spending Christmas alone, counting bed bugs. Like 'Fairytale of New York', this is Christmas music at its most poignant from the Californian synth balladeer.
32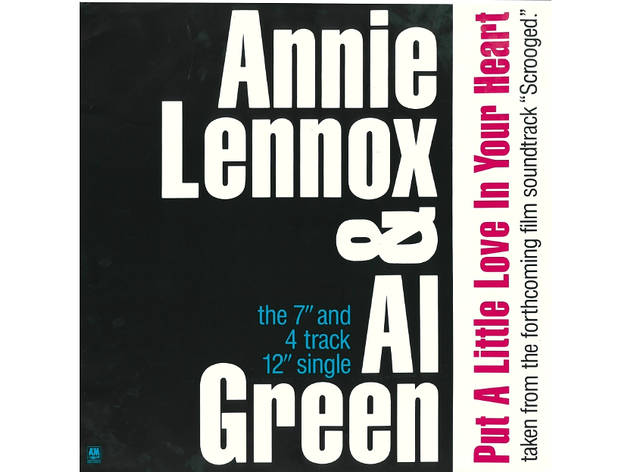 'Put a Little Love in Your Heart' – Al Green and Annie Lennox
Three greats touched this spectacularly cheesy song: Al Green, Annie Lennox and Bill Murray. Listening to this soulful cover from the 'Scrooged' soundtrack is like watching a great feelgood movie or eating a real buttery mince pie. Yeah, go on, put a little love in there.
31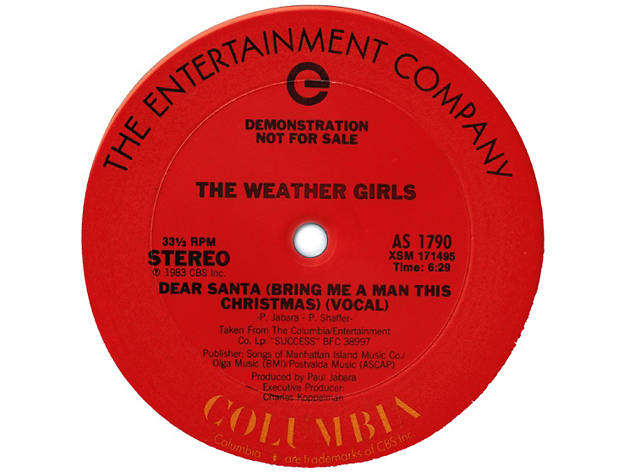 'Dear Santa (Bring Me a Man This Christmas)' – Weather Girls
It's not just drizzle that gets The Weather Girls going. From the same album as 'It's Raining Men' (and pulling all the same moves with a festive twist), 'Dear Santa' is a seasonal stormer that represents the grooviest Christmas list ever written. Bonus points for the 'fa-la-la-la-la' backing vocals.
The best Christmas songs: 30-21
30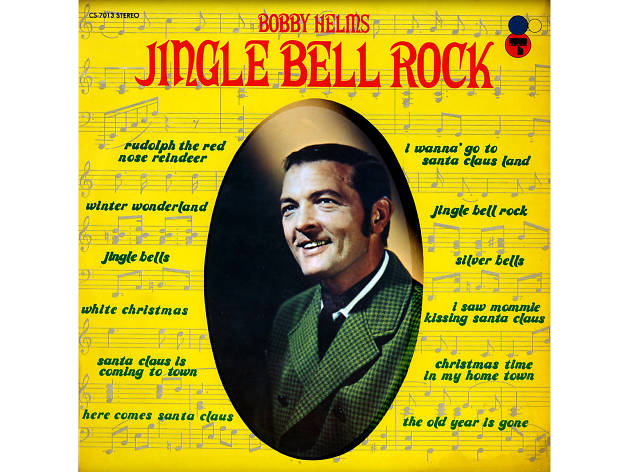 'Jingle Bell Rock' – Bobby Helms
Following its release in 1957, this rockabilly ditty topped the Christmas charts five years in a row, making it a veritable holiday classic even by the early '60s. Today it retains a towering presence in the Christmas canon, as synonymous with the holiday as tinsel and paper crowns.
29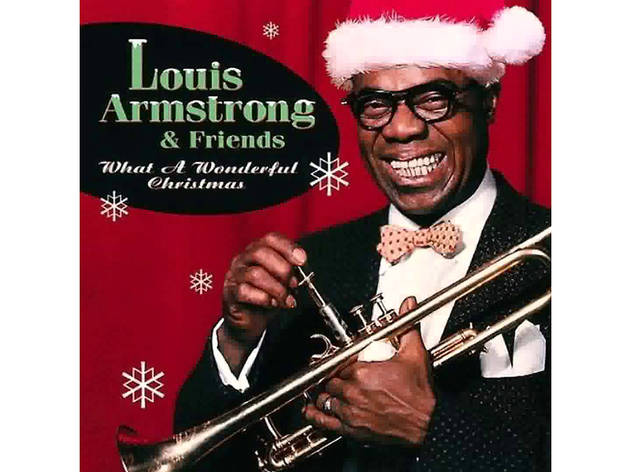 'Zat You, Santa Claus?' – Louis Armstrong
Despite the fact it's recorded by one of the greatest jazz musicians ever to walk the planet, this Crimbo song keeps a surprisingly low profile when the Xmas tunes are rolled out. It didn't make too much of a splash for Louis, either, but you know what? It's him having fun, as shown by the jolly, cheeky lyrics and jumpy trumpet lines that fuel the song. And when it comes down to it, Christmas should be fun. Good on you, Louis, let's hope that Santa does indeed slip that pleasantly pleasant present under your door, as requested.
28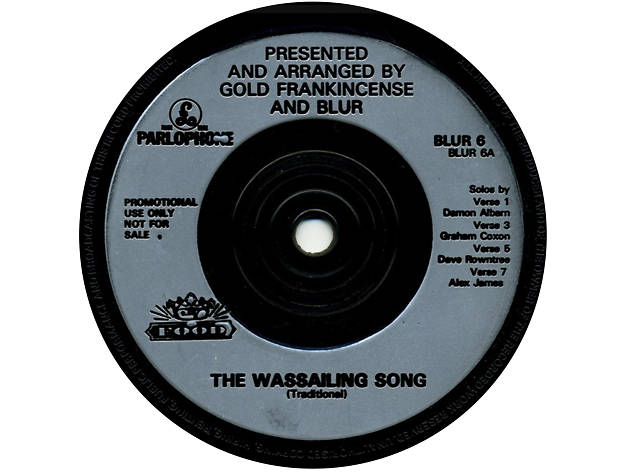 'The Wassailing Song' – Blur
If you've never been wassailing (think drunken mediaeval carolling) you're really missing out. Blur make it sound like an absolute riot on this ultra-rare Christmas single from 1992. Christmas being the season of charity, even Dave and Alex get to sing a verse each. A copy of the seven-inch record will set you back about £300 these days: a perfect gift idea for the Blur fan who has everything.
27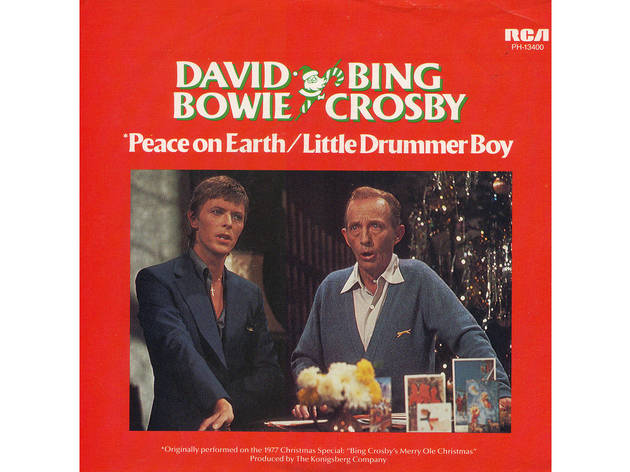 'The Little Drummer Boy/Peace on Earth'
 – Bing Crosby and David Bowie
This surreal encounter on Bing Crosby's 42nd Christmas Special between The Thin White Duke and the good ol' boy of American family TV has become the stuff of legend. After Dave mistakes Bing for a butler and Bing jibes at Bowie's music taste, they launch into a medley of 'The Little Drummer Boy' and 'Peace On Earth'. The results are... astounding.
26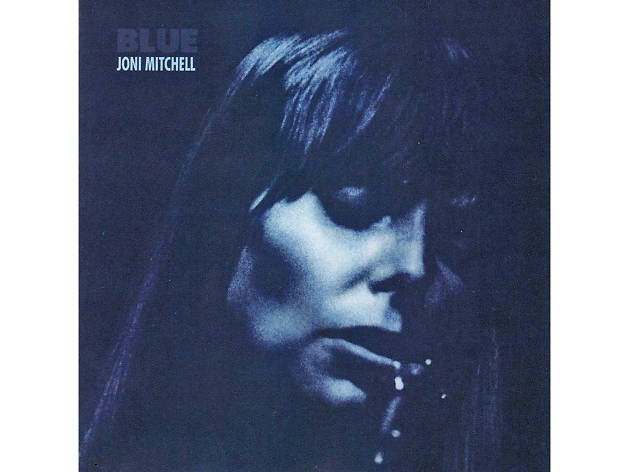 Think you had a bad Christmas last year when you burned the turkey? Spare a thought for Joni Mitchell, who's heartbroken and wants to escape the Xmas merriment all around her. Frmo the 'Jingle Bells'-drenched-in-melancholy piano opening, it's clear this isn't going to be a jolly ride, but it's still beautiful and delicate. By the end, all you'll want to do is skate away with Joni (her oft-repeated cry throughout the song) and help mend her broken heart. Perhaps that's why it's one of her most covered songs, having been recorded by over 500 people.
25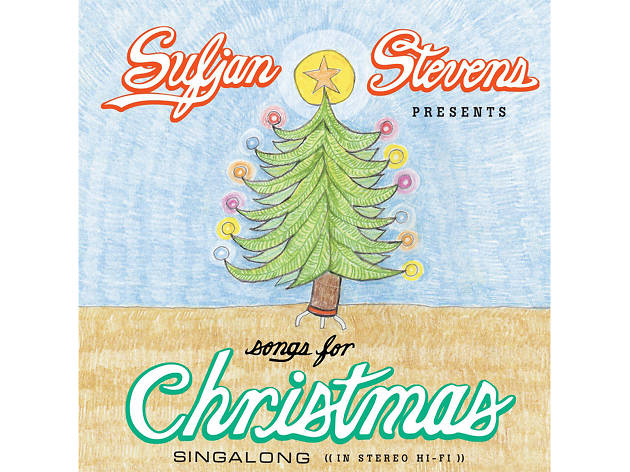 'O Come, O Come, Emmanuel' – Sufjan Stevens
No one does Christmas quite like our Sufjan. Not content with releasing a 42-track 'Songs For Christmas' album in 1996, this year he put out 'Silver & Gold' – a whopping 101-song collection celebrating Jesus's birthday. Picking a favourite out of his festive back catalogue is tough, but we rate 'O Come O Come Emmanuel' – a reworking of the traditional favourite on 'Songs For Christmas' – as our favourite track. Sparse and haunting, but also uplifting, it's a beautiful little call to rejoice.
24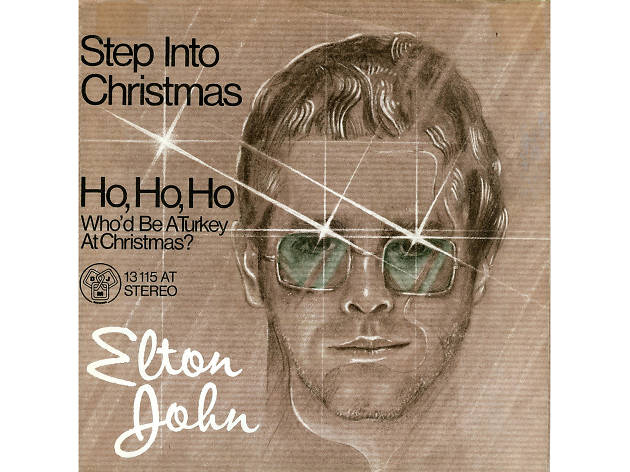 'Step Into Christmas' – Elton John
A tribute to Phil Spector's 'wall of sound', according to Elton and songwriting partner Bernie Taupin, 'Step Into Christmas' has proved to have at least some of the staying power of the super-producer: it's been covered by both The Wedding Present and The Puppini Sisters.
23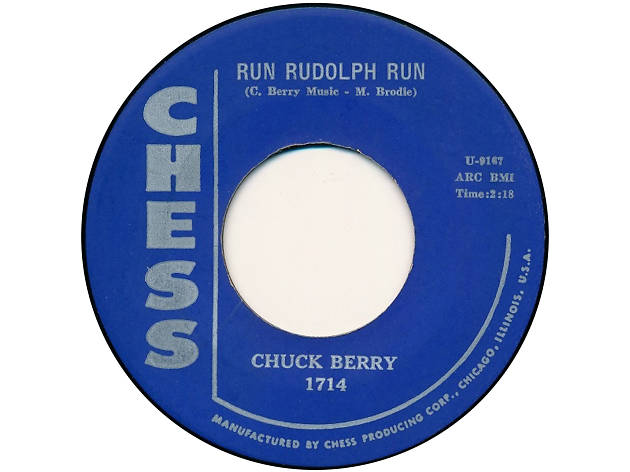 'Run Rudolph Run' – Chuck Berry
Sure to be a radio favourite this Christmas due to Chuck's passing earlier in the year, this infectious ode to the world's most famous reindeer is endowed with the kind of characteristic, bluesy power-twanging that elevated CB to fame in the first place. Not a sleigh bell in earshot, either, and it's still as impossible to resist as that second helping of Xmas pudding.
22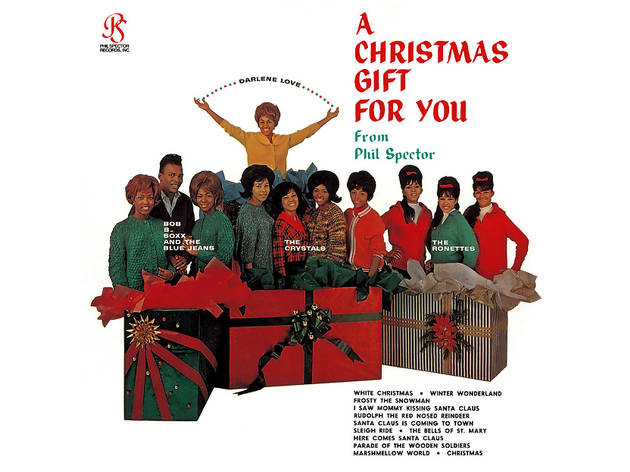 'Sleigh Ride' – The Ronettes
Ronnie Spector's distinctive and sensual vocals could easily melt any Christmas snow. On this highlight from the classic Phil Spector Christmas album, she purrs about getting cosy under a blanket on a sleigh ride while her fellow Ronettes 'ring-a-ling-a-ling-a-ding-dong-ding' in the background. Spector's arrangement may be full of trilling bells and clip-clopping hooves, but the melody's irrepressible warmth hints at the fact that this song was composed (by light orchestral maestro Leroy Anderson) during a July heatwave.
21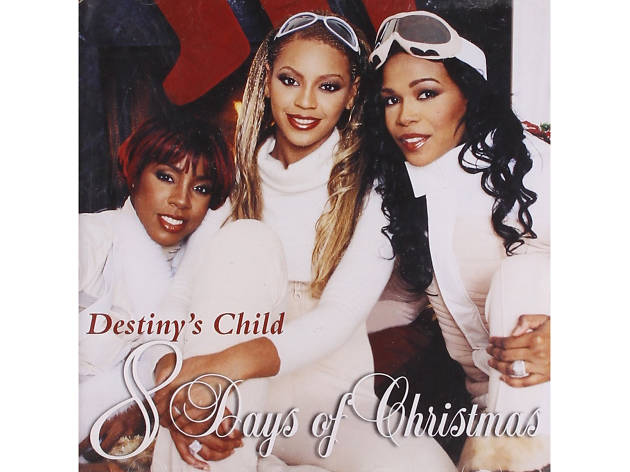 '8 Days of Christmas' – Destiny's Child
With an injection of sass and unabashed materialism, Beyonce, Kelly and Michelle turned a cosy old holiday favourite into a bumping R&B Christmas carol for our times. A fine achievement.
The best Christmas songs: 20-11
20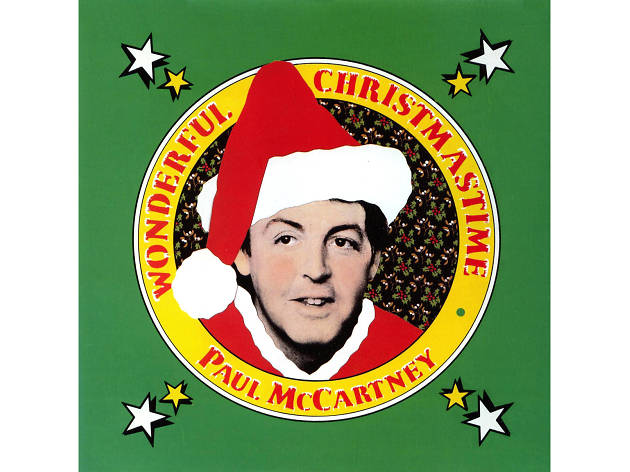 'Wonderful Christmas Time' – Paul McCartney
Good old Macca. Whereas Lennon could be relied upon to make impressive political statements (when he wasn't laying about in bed all day), McCartney is the master of the charmingly naïve pop opus. This little ditty isn't going to shake up your festive paradigm, but it won't half stick in your head.
19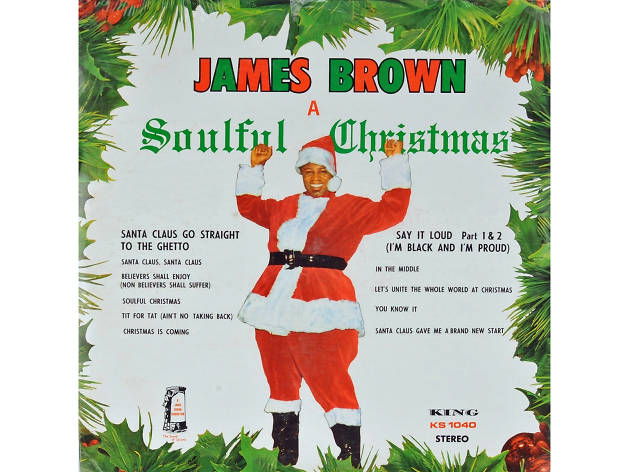 'Santa Claus Go Straight to the Ghetto' – James Brown
The godfather of funk gives Father Christmas his marching orders, insisting he head straight to the ghetto and 'tell 'em James Brown sent ya'. It may raise a smile, there's something serious at the heart of this all-horns-blazing tune: JB wants the kids on the wrong side of the tracks to enjoy the sort of Christmas he never did.
18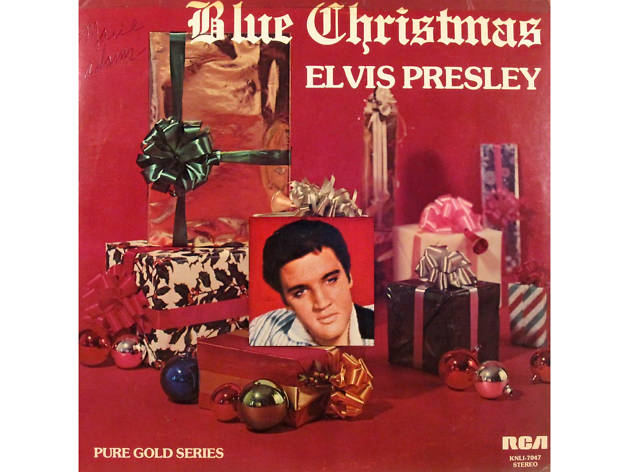 'Blue Christmas' – Elvis Presley
The King adds some characteristic swagger to this cover of the 1948 country original. Spawning plenty of tributes of its own, Presley sealed the deal for 'Blue Christmas' – it's now a festive staple.


17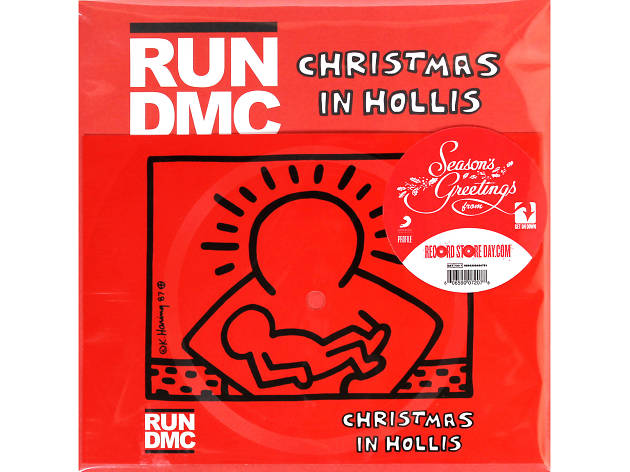 'Christmas in Hollis' – Run-DMC
Certainly the most well-known Christmas hip hop tunes and one of the best, too, Run DMC's witty Crimbo tale is the story of Run finding Santa's bill-stuffed wallet in the park on Christmas Eve. ''But I'd never steal from Santa, cause that ain't right,'' says Run, in a fine show of festive spirit. It all makes for an ultimately catchy number that provides you with a bit of bounce if you're feeling flat after too much Slade and Macca, or just too many mince pies.
16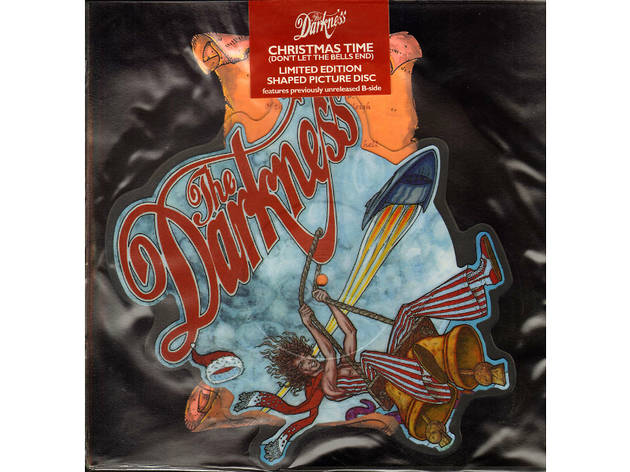 'Christmas Time (Don't Let the Bells End)' – The Darkness
Back in 2003 The Darkness lost the pantomime fight for Christmas Number One. YouTube commenters are still shouting that 'THEY WERE ROBBED'. But don't be sad: Justin Hawkins and the boys threw in all the sleigh bells, singing children, tight-trouser vocals, protracted guitar solos, key changes and penis puns that they could muster, and sound like they were laughing all the way to Number Two.
15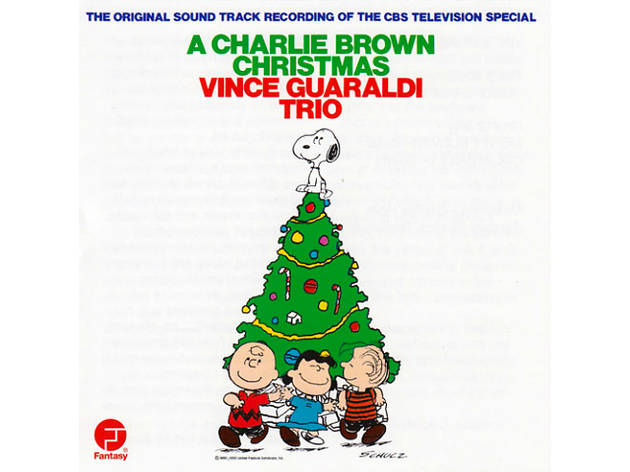 'O Tannenbaum' – Vince Guaraldi Trio
A bit like the 'Frasier' theme tune, it's impossible to listen to this version of 'O Tannenbaum' (from the soundtrack to 'A Charlie Brown Christmas') without doing the classic jazz lean-and-nod. Basically, press play and you're suddenly cooler. This could be a good one to change up the vibe from Christmas lazing to some Christmas loving.
14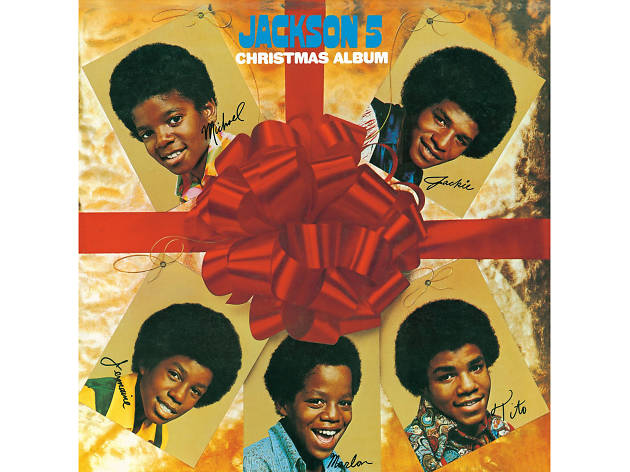 'Santa Claus is Coming to Town' – Jackson 5
There are versions of this song by everyone from Bieber to Bublé, but Michael and the gang's effort is the grooviest and the most fun. And since the song is mainly used as a bargaining tool by parents, it does make sense to have kids on the mic.
13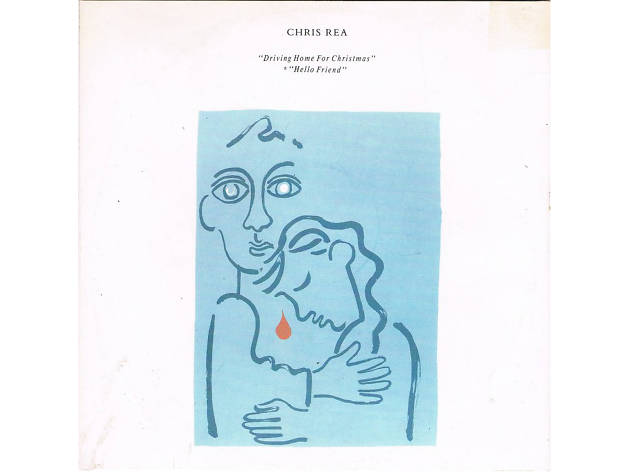 'Driving Home for Christmas' – Chris Rea
This loungey number about being stuck in Christmas traffic from husky-voiced housewives' favourite Chris Rea has had surprisingly lasting appeal. Not only has it charted twice in the UK (reaching 53 in 1988 and 33 in 2007) but it even cracked Norway's Top Three a few years ago. Clearly people of all generations and nationalities are able to enjoy this harmless slice of Christmas cheese.
12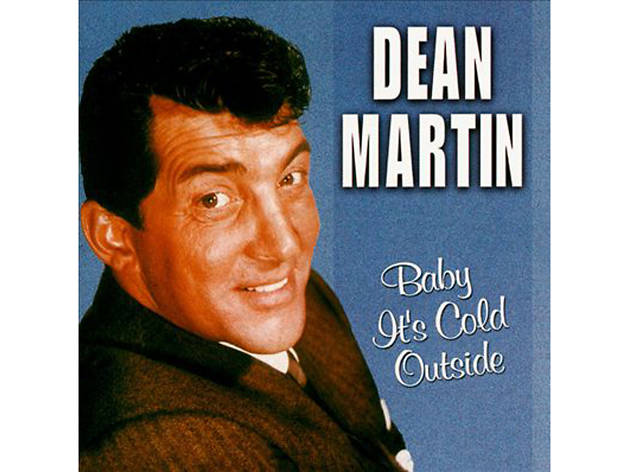 'Baby, It's Cold Outside' – Dean Martin
Rat Pack star Martin recorded this version in 1959, fifteen years after it was originally sung by Frank Loesser and his wife at the end of a party – as a gentle suggestion that their guests should probably get going. The lyrics have caused some controversy (does the female companion really want to stay or is she being held against her will?) and this version offers little enlightenment, but by replacing the female part with a choir Dean gets himself out of some potentially hot water.
11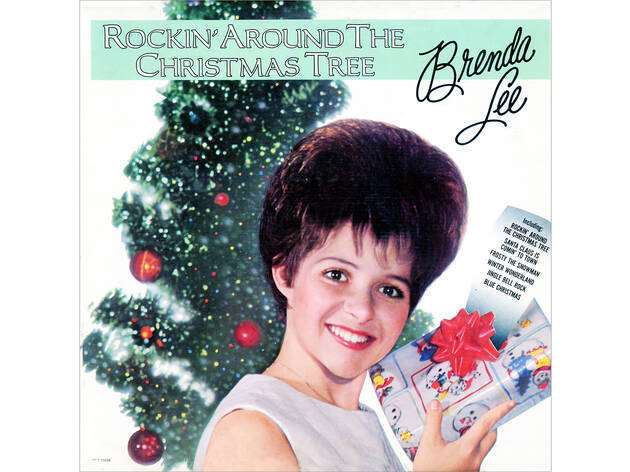 'Rockin' Around the Christmas Tree' – Brenda Lee
Being Jewish, songwriter Johnny Marks didn't celebrate Christmas, but in the '40s and '50s he wrote some of the greatest Christmas songs of all time. Among them are 'Rudolph, The Red-Nosed Reindeer', 'I Heard The Bells of Christmas Day', and this – an easy-on-the-ear rock 'n' roll tune sung by a 13-year-old Brenda Lee, which really needs no introduction.
The best Christmas songs: Top 10
10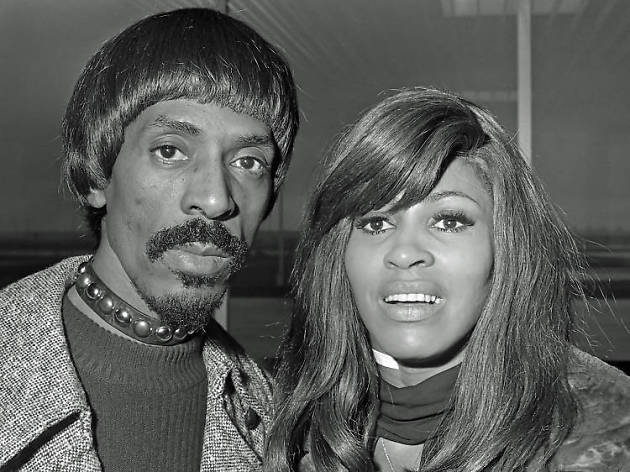 'Merry Christmas Baby' – Ike and Tina Turner
Tina howls and growls her way through Christmas, R&B style, and tops it all off with a spirited freestyle nod to 'Jingle Bells'.
9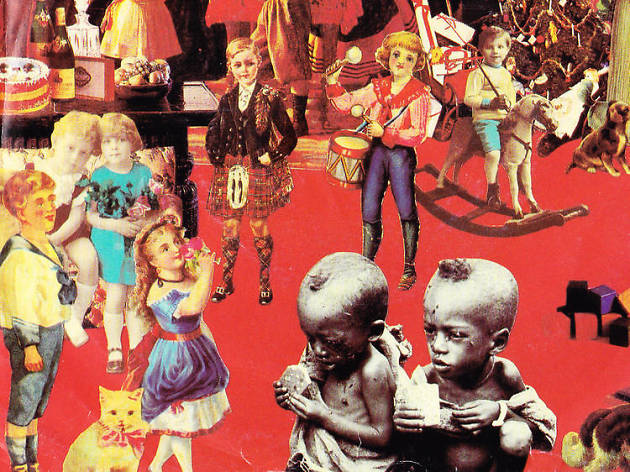 'Do They Know It's Christmas?' – Band Aid
Bob Geldof and Midge Ure's 1984 reaction to the Ethiopian famine, with contributions from Phil Collins, Sting, Macca and Bono, was a publicity machine of epic proportions. It worked: 'Do They Know It's Christmas?' stayed at the top spot for five weeks, and was the biggest UK chart success of the decade. Put that all aside, and it's also just a great (and surprisingly unconventional) pop song.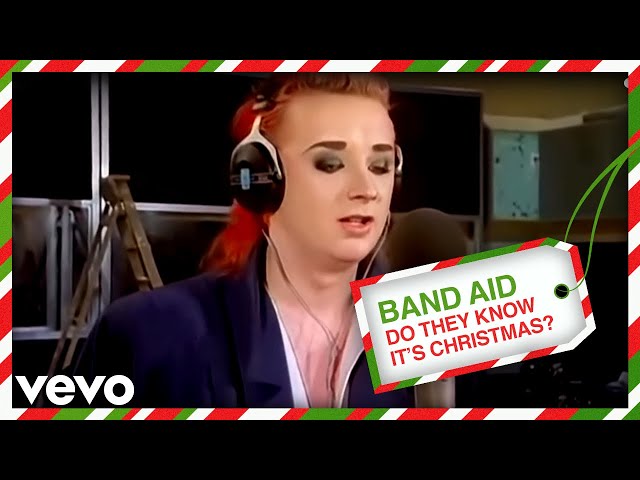 8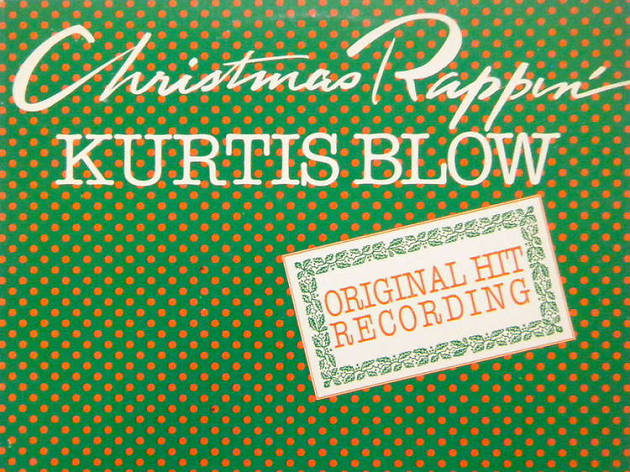 'Christmas Rappin'' – Kurtis Blow
At the beginning of this somewhat unlikely 1979 Christmas smash, you can hear the moment at which hip hop arrived. Interrupting a starchy recital of 'A Visit from St Nicholas', Kurtis Blow launches into his own inner city yarn about Santa showing up to a Harlem Christmas party, producing a Yuletide classic – and rap's first major label hit.
7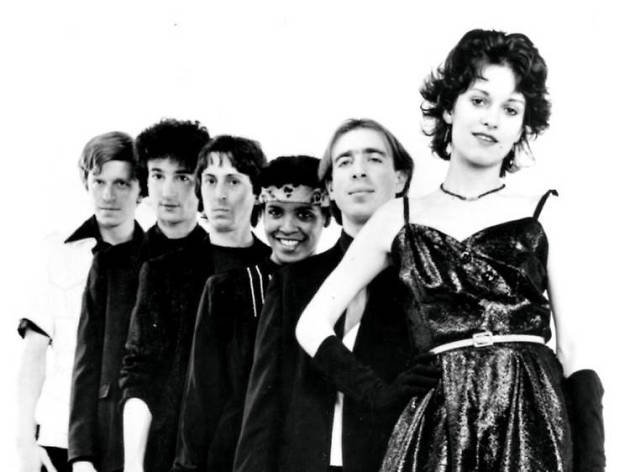 'Christmas Wrapping' – The Waitresses
As we get older Christmas begins to feel like little more than an inconvenience, but this bouncy new wave gem reminds us to resist the impulse to scream 'bah, humbug' and simply go with it. It may be the end of a tiring year, you may even be facing the possibility of a Christmas dinner for one, but, one way or another, the festive spirit will see you through. And if this song's stomping disco rhythm section doesn't pep you up, nothing will.
6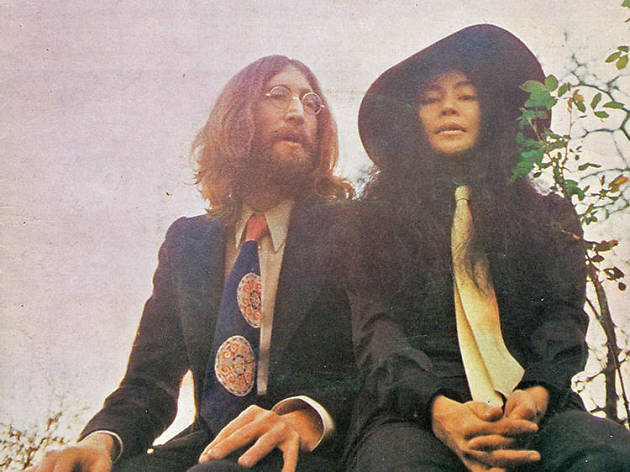 'Happy Xmas (War Is Over)' – John Lennon & Yoko Ono
Euphoric and scathing, as hopeful as it is resigned, John Lennon and Yoko Ono's definitive festive peace-on-earth song has transcended its original anti-Vietnam War purpose to become a Christmas stalwart.
5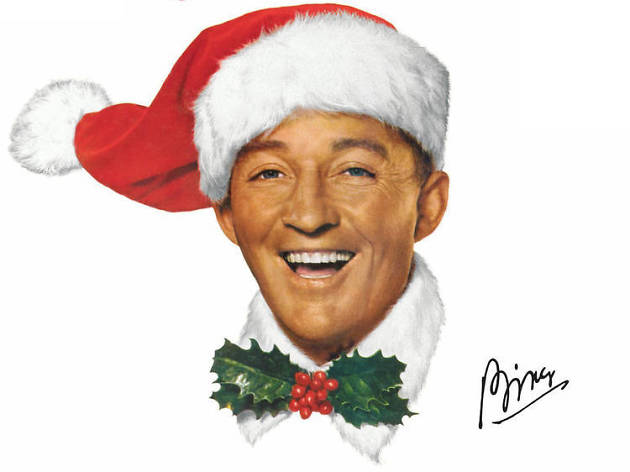 'White Christmas' – Bing Crosby
It can be easy to forget the true meaning of Christmas. But, when you're nogged out of your mind this year, try and picture a stable, with animals, shepherds, Santa, Cliff Richard. Look, here's Jimmy Stewart from 'It's A Wonderful Life', Twiggy from the M&S adverts and, er… Mr Blobby. The truth is the power of Christmas nostalgia itself is greater than the real memories. Hence, all of us can hark back with Bing on this Irving Berlin-penned '40s number to a white Christmas just like the ones we used to know, even if our true past is full of crushing disappointments (December 25, 1993 – no Hornby train set). It's a feeling that is tenuous and transient, yes, but also entirely wonderful.
4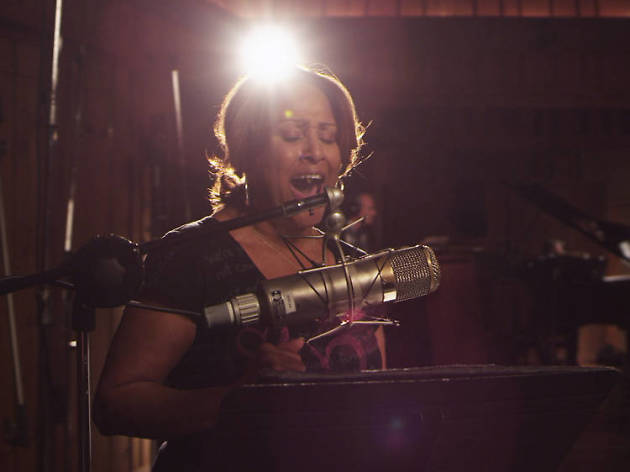 'Christmas (Baby Please Come Home)' – Darlene Love
This song is cursed. It entered the world in 1963 (as part of 'A Christmas Gift for You') the same day that President Kennedy left it, and was withdrawn soon after. Years later, its producer Phil Spector was convicted of murder. Still feeling festive? Despite the horrific associations, it's impossible to keep your cockles cool once this galloping soulful sleigh ride gets going. In typical Spector style, 'Christmas' is the sound of a huge group of people singing and playing their hearts out in one take. It radiates fellowship, community and togetherness and still manages to shine brighter than the star of Bethlehem.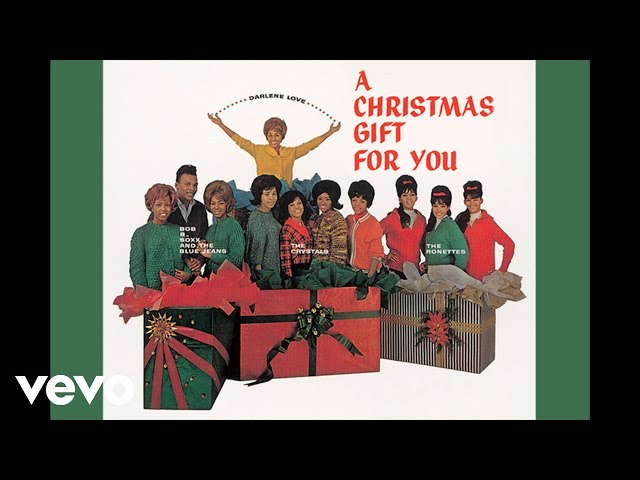 3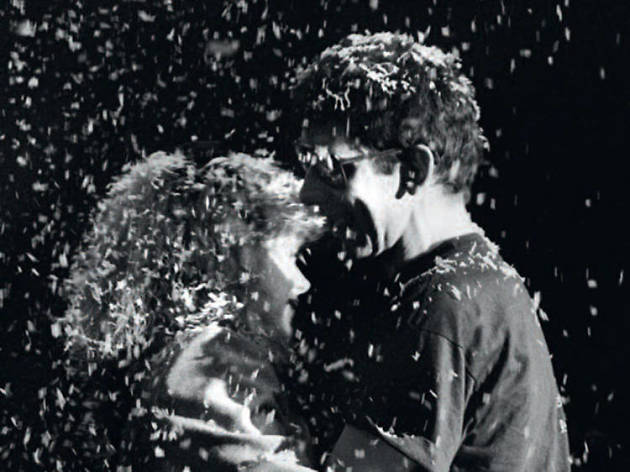 'Fairytale of New York' – The Pogues and Kirsty MacColl
Yes, you will hear it on repeat in the shops. Yes, the band are scraping the barrel a bit putting on an entire annual Christmas show, mainly for the purpose of playing this song live. But when was the last time you properly listened to Kirsty MacColl and The Pogues' epic Big Apple-set fable? Shut your eyes and give it a go, and if you aren't a nervous wreck by the fade-out, your heart (like that jumper from your nan) is two sizes too small. 'Fairytale…' is a perfect four-minute narrative of hope, despair and heartbreak – and, despite the profanity, it ends with love. It's high time it finally made it to Christmas Number One.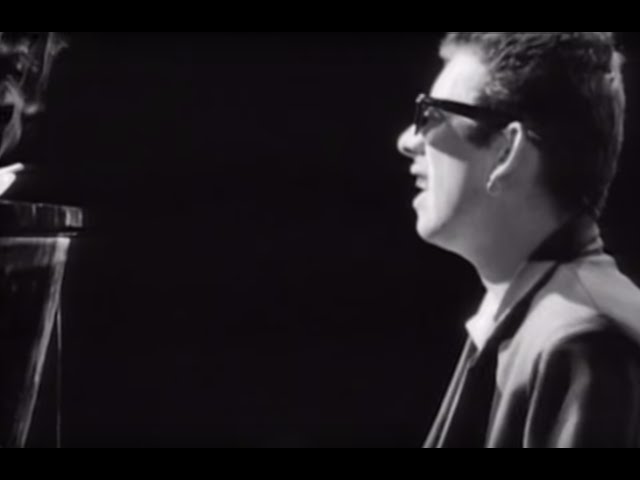 2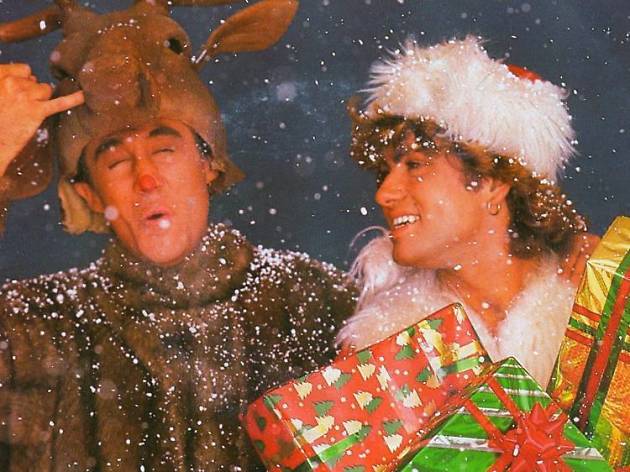 There are so many winning elements to Wham!'s 1984 smash that its status as a solid gold Christmas staple – covered by such diverse talents as Taylor Swift, Coldplay and Crazy Frog – is forever guaranteed. A ballad of doomed romance, it features sleighbells and synths, plus some truly memorable knitwear in the video. But what really sets 'Last Christmas' apart is George Michael's heart-on-sleeve delivery: his genuine heartbreak horror ('My God! I thought you were someone to rely on') and wistful, sexy whispers. The words 'Merry Christmas' never sounded so sultry. And that's what makes this song so very special (special).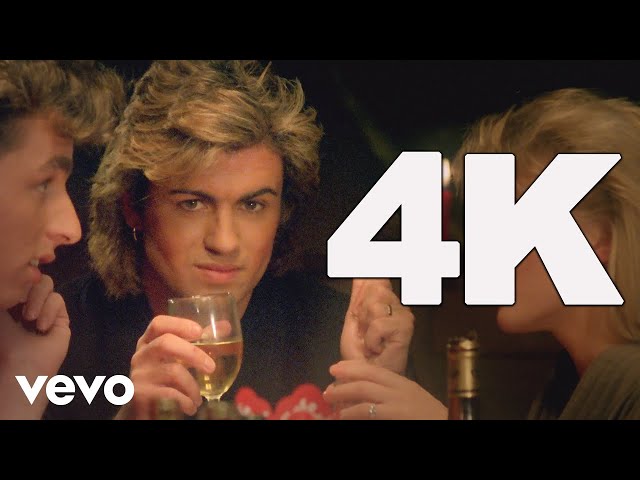 1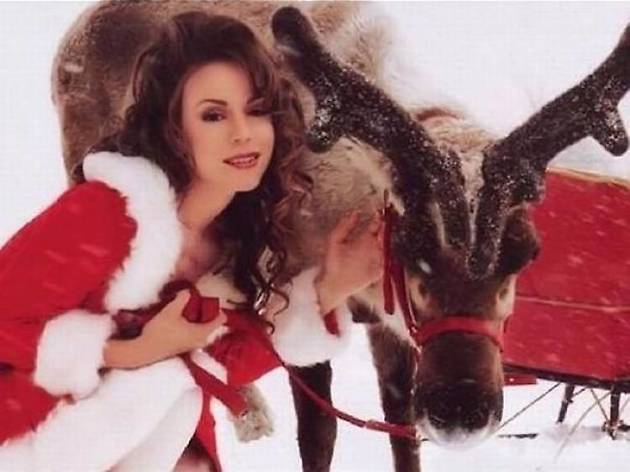 'All I Want For Christmas Is You' – Mariah Carey
It's not the best-selling Christmas anthem (that's Bing at number five) and heck, it didn't even make it to Number One in the UK, but Mariah tops our list of the greatest ever festive songs for one good reason – it's catchier than a Christmas cold. Originally released in 1994, this selfless plea to be with a loved one has everything: sleigh bells, pop hooks, the right balance of schmaltz and soul, and uplifting vibes strong enough to launch a jump-jet.
Sure, Wham! know their way around a chart-topper, but who wants to think about being jilted by an ex in the holidays? Darlene Love's classic at number four shares a similar sentiment, but her bluesy howl can't replicate the gaiety of Mariah's falsetto. Nor can The Pogues' rasping Shane MacGowan for that matter. The acid test of a great Christmas song is whether you get bored of it, and this one, we're sure, is for life.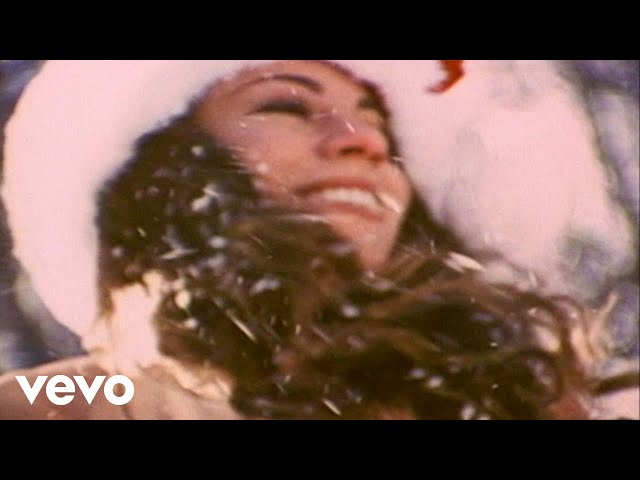 Where to see Christmas lights
Across the city, Melbourne Christmas lights get bigger and better every year – but there are some streets and suburbs where the residents have clearly been planning their decorations months in advance. Expect giant trees, radio-rigged setups and mega Santas to invade doorsteps and rooftops across Melbourne.