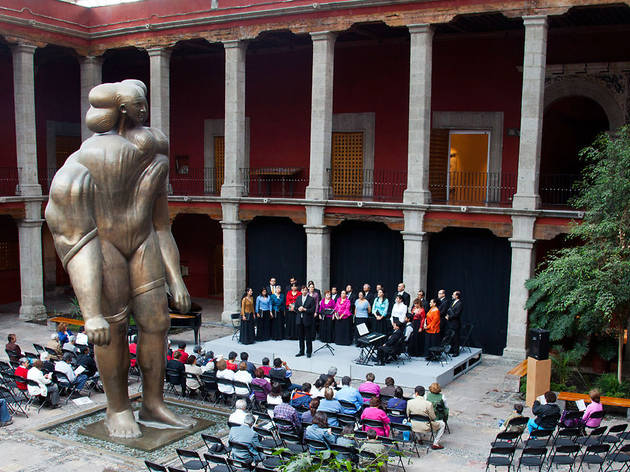 Time Out says
A cold and imposing Giganta welcomes you to the body of Jose Luis Cuevas and other exhibitions. More than 800 thousand Latin American pieces make up this permanent collection, including drawings, paintings and books of some of the mot influential Latin Americans of all time.
The impression the pictures leave on the public is one of wonder, dream, simple horror; the colours unleash some demons from within stronger than any session of psychoanalytic therapy. In one of the rooms there is a piece made of envelopes, very clever indeed, where hearts, clouds, landscapes and other things representative of everyday life.
You can also find large oil paintings. Some others seem to be nowhere in sight, but we cannot decipher the complexity of the dimensions that create a series of optical illusion. If you can, look for Jack "the Ripper".
As part of this museum there is an Erotica room, reopened in February 2014, which is the result of a union between the creative act and the act of love expressed in techniques such as brush, ink, watercolour and oil. It is composed of more than 40 works by the Mexican artist produced between 1981 and 1982 in which the the painter narrated the visits of Cuevos to different hotels (Mission), motels (El Silencio, Delight), cities (New York, Barcelona, DF) , brothels and female bodies.
Details
Address:
Academia 13
México, DF


Price:
10 pesos, discount given to students and teachers, on Sunday it is free.
Contact:
Opening hours:
Tue-sun 10am-6pm
Users say